What I Wish I'd Known Before Rafting the Grand Canyon
An Absolute Beginner's Guide to Rafting the Grand Canyon
On March 19th, on a cold gray morning, I left the comfortable known shoreline of Lee's Ferry and disembarked into the unknown waters of the Grand Canyon. Up until this point I had never set foot on a raft, I had never rowed an oar raft, and my experience with white water was limited to two or three paddle raft adventures that lasted between four and six hours.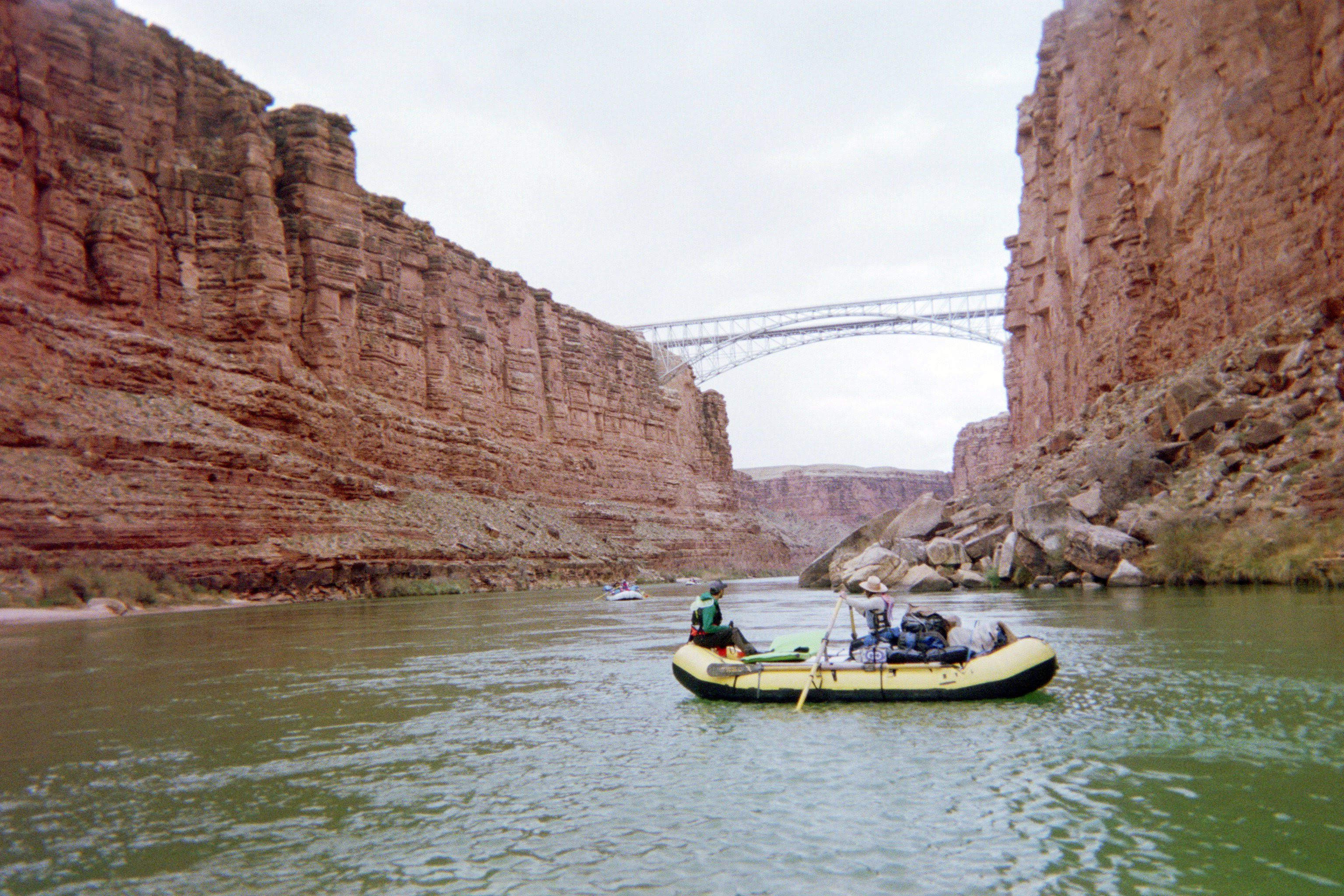 I would spend the next 19 days learning everything from how to pee off the side of a boat, what kind of clothes I should have brought, to how to read and understand the river's currents.
There are a lot of things I wish I'd known about the Grand Canyon before heading down it, here's a short and simple list of things to look out for if you're about to embark on the trip of a lifetime.
It's Easier to Stay Warm When You Stay Dry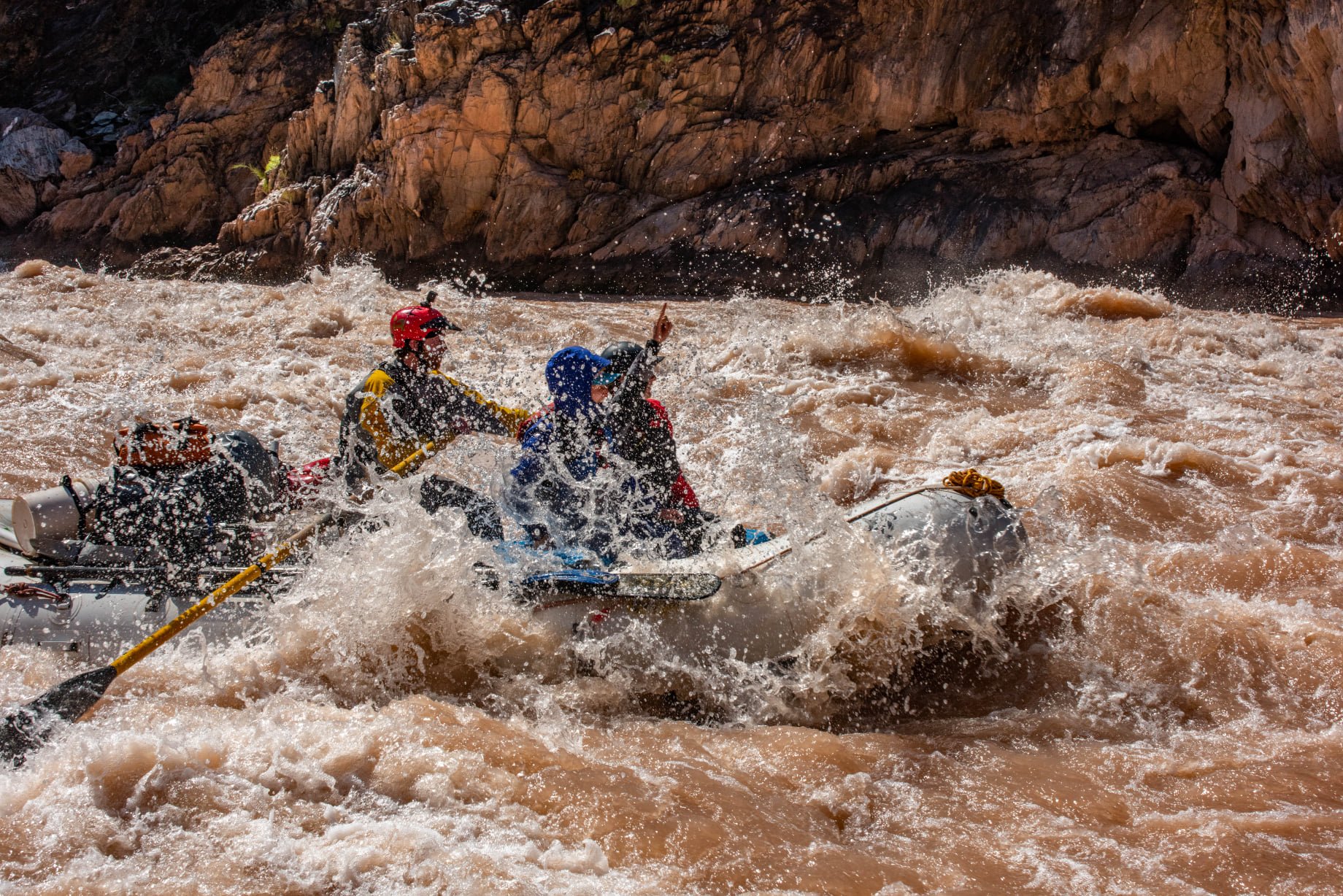 The Colorado River is cold. Like, really cold. Like, you-can-die-of-hypothermia-if-you-stay-in-it-too-long, cold. It will seem obvious to anyone involved in water sports, but to me it was a completely new concept. On day one I got drenched with water after a wave splashed up against the boat, I wasn't wearing anything waterproof and spent the rest of the day absolutely freezing. I would recommend a dry suit to anyone who gets cold easily, it will make your big water days and your cold weather days drastically more comfortable. I survived the Grand Canyon without a drysuit, but I wouldn't do it again without a dry suit.
The Grand Canyon is Mostly Flat Water
There are some pretty big rapids on the Colorado, but over all, you will be cruising down wide stretches of flatwater. There will be days on end where the most challenging thing you'll come across will be where to stop for lunch. So put your mind at rest, the Grand Canyon isn't all massive rapids.
The Colorado River Has a Different Rating System Than Most Rivers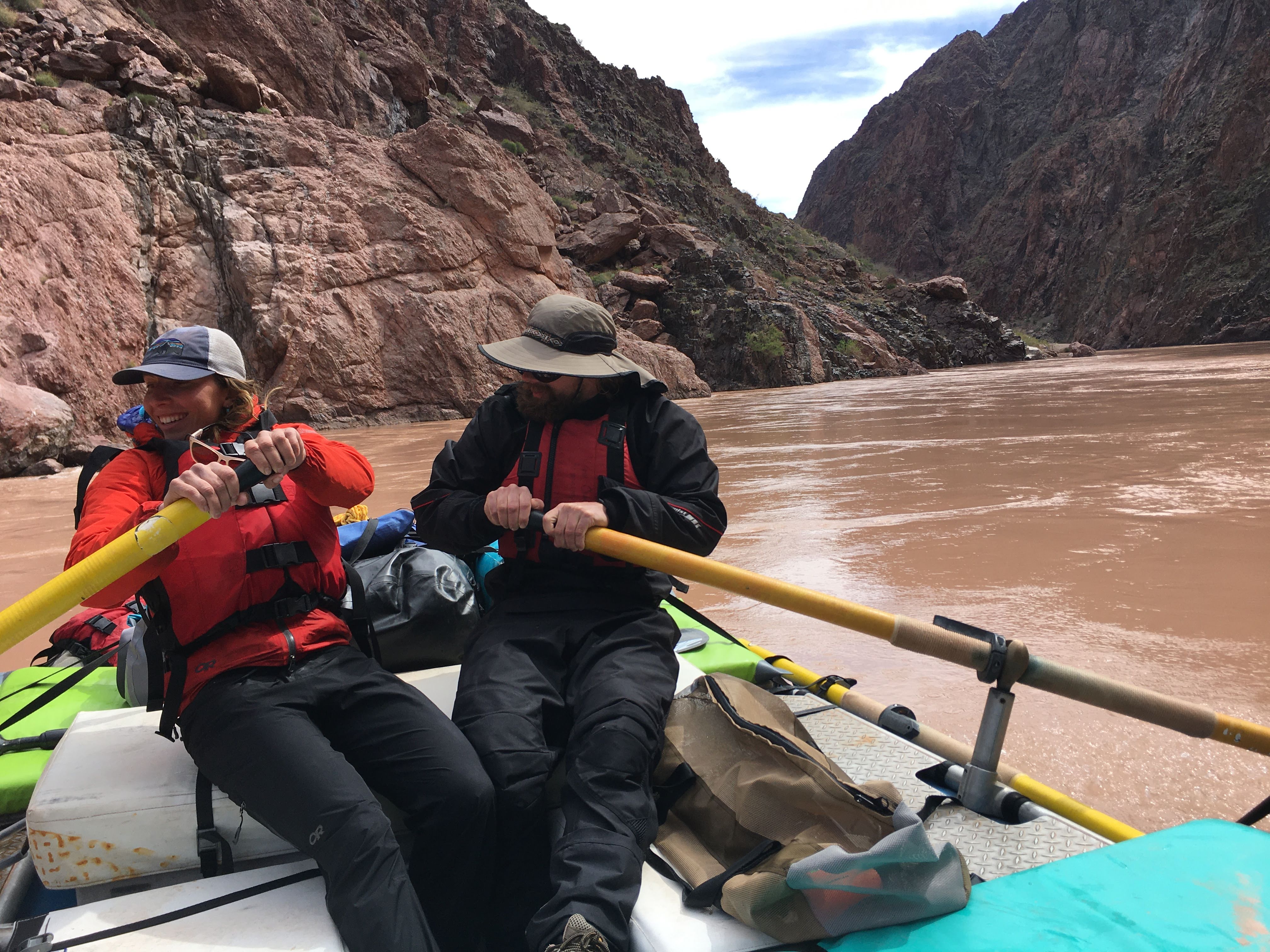 Most rivers are rated on a 1-5 scale, with 1 being the easiest and 5 being the most challenging. On the Grand Canyon, the rapids are rated from 1-10, with most of the rapids falling somewhere in the 2-6 area. There are two rapids in the Grand Canyon, Crystal Rapid, and Lava Falls, which are rated 9 or 10 depending on whose guidebook you're reading. For most oarsmen, these are the two most nerve-wracking rapids on the whole 280 miles. If you're going to stress about rapids, just stress about those ones and leave the rest to be a surprise!
Bring More Lotion Than You Think is Necessary
And chapstick! The cracking and drying of your skin are unavoidable and can be pretty painful if you don't manage them correctly. I was putting lotion on my entire body, multiple times a day and I still had painful cracked skin on my hands and legs. Take the lotion seriously.
Bring More Beer Than You Think is Necessary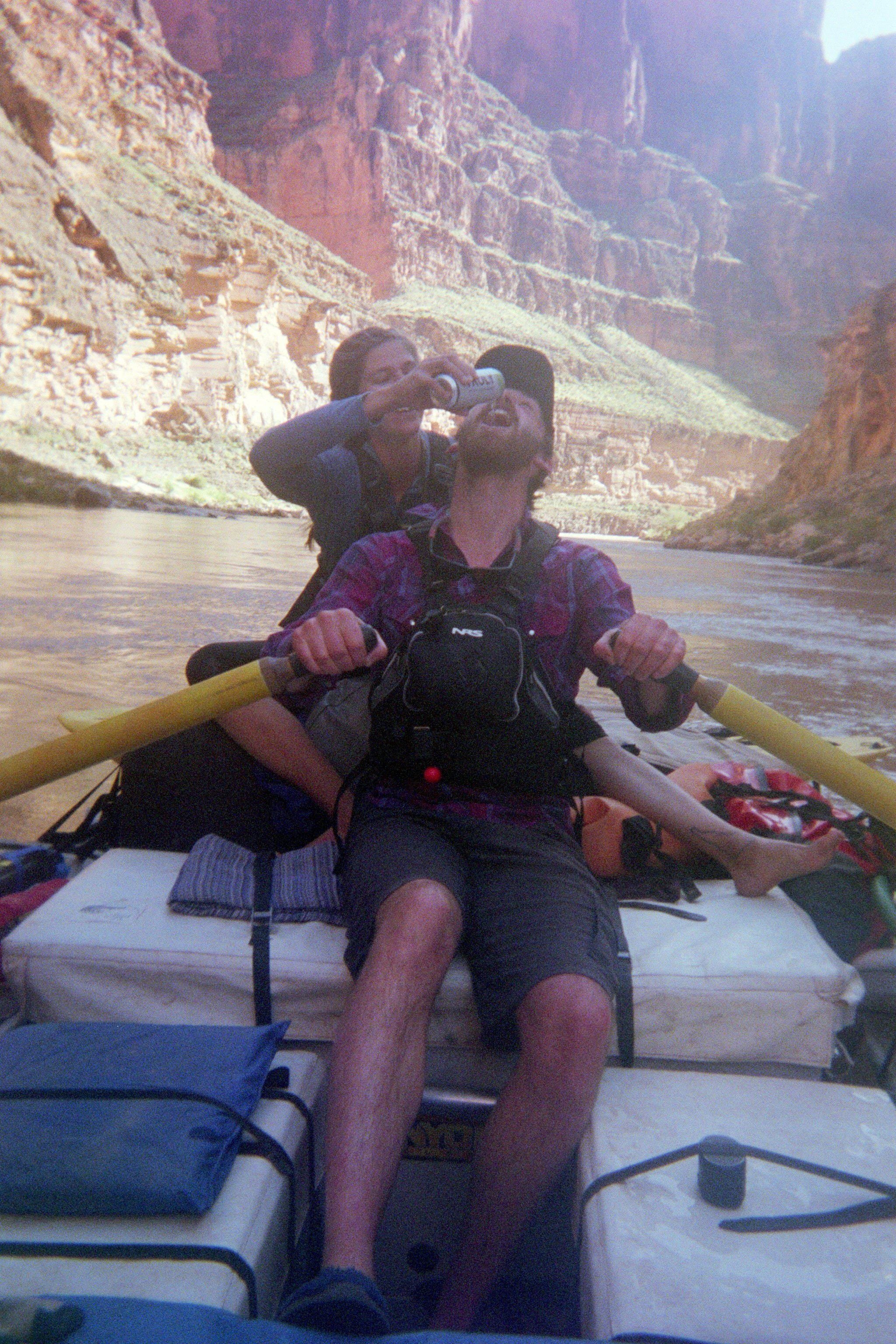 I was flabbergasted when someone told me to bring six (6) beers per person, per day. That would have meant 114 beers for just one person on our crew of 13. If we'd all brought that many beers we would have had a grand total of 1,482 beers. Before I rafted the Grand Canyon I thought that was insane, after having done it, I would say that's actually pretty fair. I'm not much of a drinker, so the idea of drinking an entire six-pack in one day nauseated me. However, you have to keep in mind that it's very likely that you'll lose 1-2 beers a day to the river, despite doing your best to retrieve them. Even if you can manage to hold onto your beers, it's very likely that the beer will spill or (when you're halfway through the beer) refill with undrinkable river water. Also, you'll be sharing and trading beers with your crew members and other trips that you meet along the way. After you factor in all the beers you'll lose, all the beers you'll spill, and all the beers you'll give away, a six-pack starts to look more like a three-pack. Plus, beer is a really helpful thing to have on the river. Liquid courage (just not too much) is a great thing to get you over the 'pre rapid jitters' and it helps take the bite out of the cold slap of a wave in your face.
Take a Full Day to Explore Havasupai Falls
One of my biggest regrets of the trip was that we didn't get to spend enough time at Havasupai Falls. Our timing got messed up and our permit to take out at Diamond Creek was pulled due to Covid-19, so we had to rush through our last few days. This, unfortunately, meant we had to see Havasupai falls in less than three hours. I regret this a lot, we should have made Havasupai Falls a rest day activity. If you have the option to stop for a day, definitely go see Havasupai Falls.
Sand: It's Everywhere
There's not much to do about this, but just know that it's coming. It will help you mentally prepare.
You Will Have to Pee, a lot, in Front of Your Friends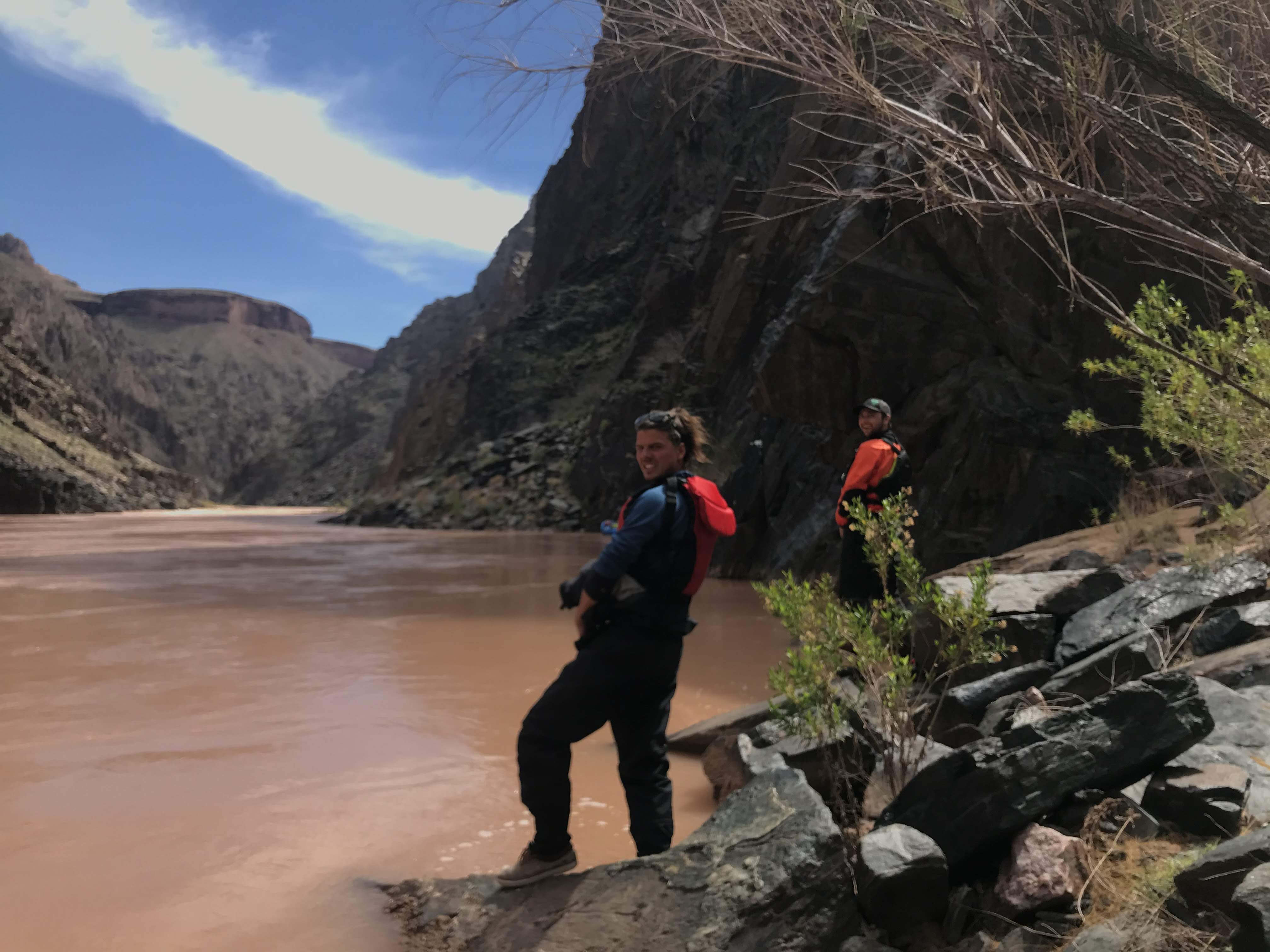 In the Grand Canyon, the place to pee is directly into the river, which means that during the day you'll need to pee off the side of the boat. For people with penises, this won't be too much of an issue. Y'all got this down. However, for people with vaginas, you're going to have to get comfortable using some kind of pee funnel device, or you'll have to do what I did the whole trip, and learn to hold yourself out over the water on a moving boat. I won't ruin it for you, the learning experience is priceless. Best of luck to you!
Finally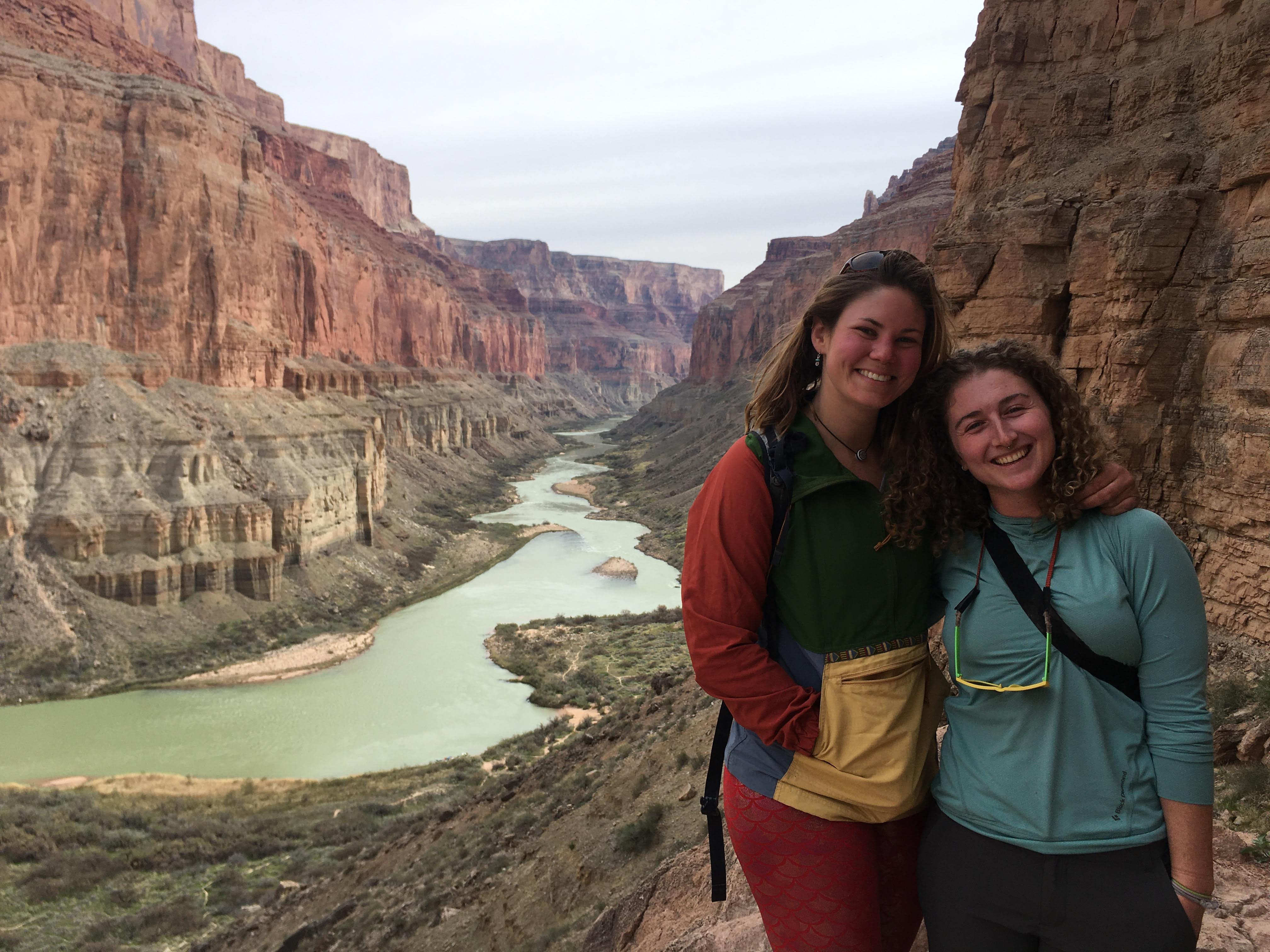 I was really stressed about dying on the Grand Canyon. I had no experience in or around the water and I gave myself a stomach ache thinking about all the unknowns. The most helpful thing anyone said to me was this, "You're going to be ok, 29,000 people do this every year and most of them have less experience than you in the outdoors."
The Grand Canyon has big water that can be intimidating, but generally, the rapids are safe and if you fall in you will most likely flush out into flat water after 20-30 seconds of scary floating. You got this, and remember to have fun!
Kaya Lindsay is a writer, photographer, and filmmaker with a passion for rock climbing and the outdoors.
In 2016 she converted a Sprinter Van into a tiny home and has been traveling around the US & Canada to pursue her passion for rock climbing. Since hitting the road she has begun a career in filmmaking and is currently working on her One Chick Travels series, highlighting solo female travelers who live and work to pursue an adventurous lifestyle. Her films have been highlighted by major brands such as Backcountry and Outside TV. To fulfill her passion for writing, she chronicles her many adventures in her blog. Professionally, she writes for the adventure sports company Outdoor Prolink and The Climbing Zine. Kaya hopes to spend many more years in her tiny home on wheels, Lyra, and is currently living in Moab Utah.