ProView- Salewa Ultra Train
Salewa has come up with a good match for the mountains in the Ultra Train. The idea is a locked-in comfortable fit, precision, grip, protection and ventilation–its that simple, but that hard to get a mountain shoe right, and I believe Salewa has come close.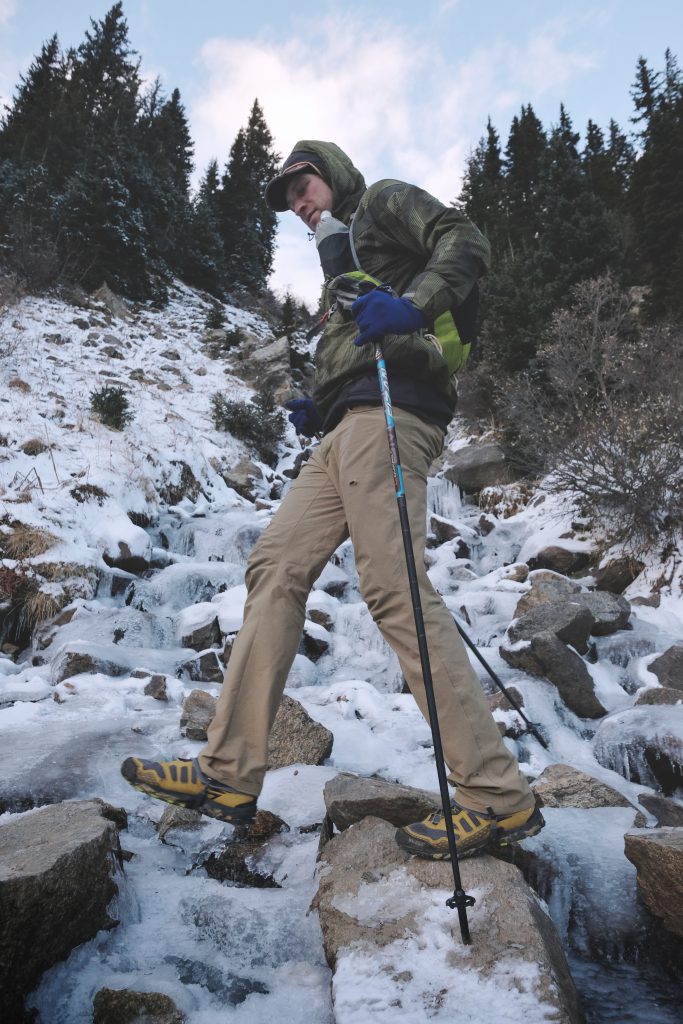 The Ultra Train is basically the best of both worlds between a ballet slipper Kilian Jornet would wear as he floats through the alps and that burly pair of hi-tecs your dad had back in the 80's. Thats a good thing, as a lot of modern trail runners seem to trade in overall ruggedness and support for sexy sveltness. I'll take rugged and supportive over sexy and svelte in the alpine any day, and so would my mom back in the 80's. Back to the shoes.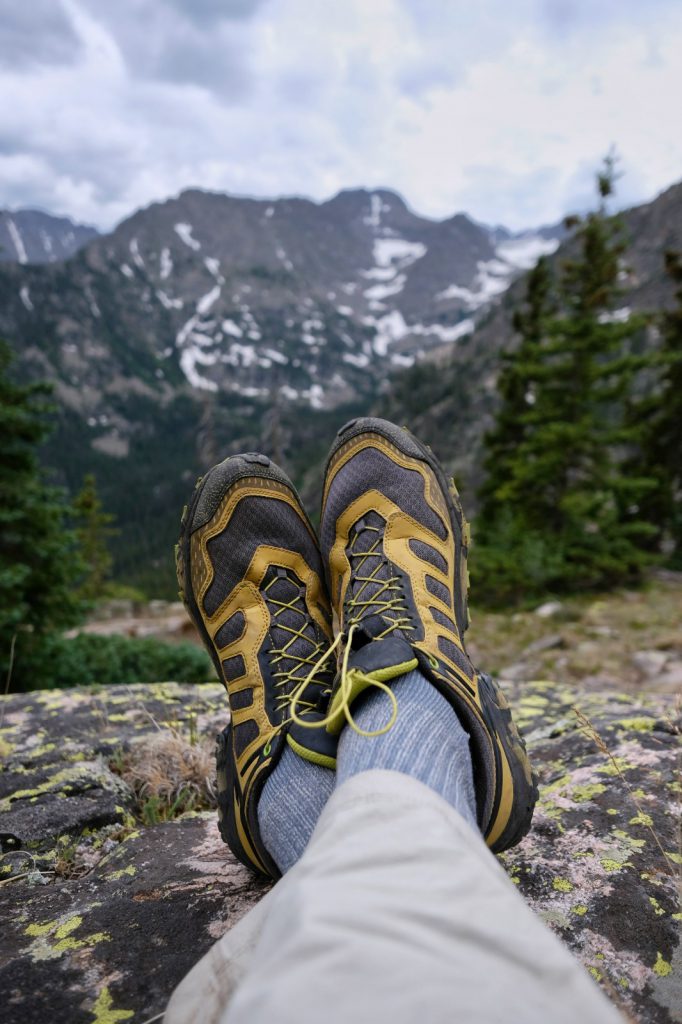 Features
The upper is basically a faux leather foot cage, sewn over mesh, with a rubber exoskeleton, Salewa calls 3F, linking the heel and lace system to an underfoot shank. The nicely padded tongue comfortably disperses the pressure from the speed lacing system, something other brands should emulate.
Pull on the speed laces and you can feel the supportive hug of the 3F system around your arches and mid foot, providing lateral stability and gluing your foot to the shoe. The fit is fairly precise in the mid-foot, with decent wiggle room in the toe-box. I did find myself having to crank on the speed-laces to get a good heel lock, but that's common for me with narrow heels.
The sole is patterned after mountain bike tires, and is Michelin branded. I've been impressed by the grip of these shoes on a variety of terrain. I've used them to scramble the second flatiron as well as several local 4th class alpine traverses. Although not ideal for slab scrambling, the rubber was generally confidence inspiring on technical terrain and the lugs had good surface area for gripping to rock. The sole has enough stiffness for support, but enough pliability to conform to the terrain. The wet grip is decent, but has some room for improvement. Next years model is supposed to improve in this area.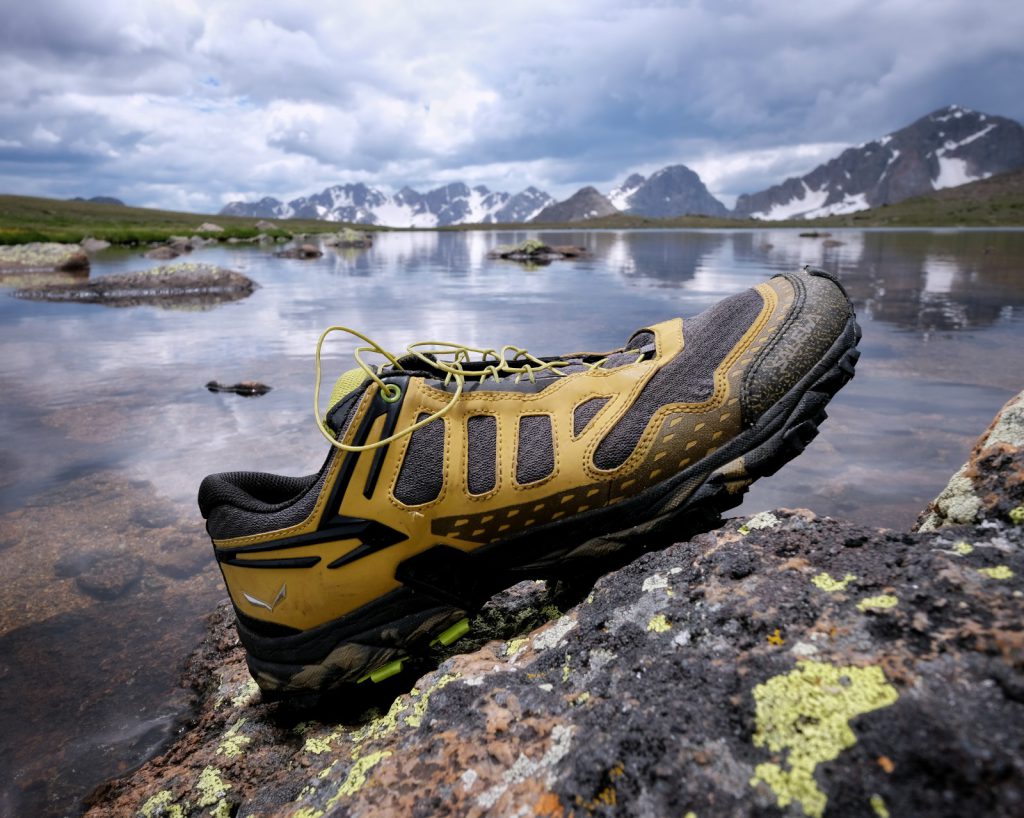 Durability
Generally, there's a tradeoff between stickiness and long term durability, but I think these shoes strike a nice balance of both. I'd guess that I have about 150 miles on these including several off trail backpacking trips, and a number of rocky runs and day hikes, and the lugs show surprisingly little wear. This is refreshing, as I've worn through a number of light trail runners pretty quickly on alpine runs and backpacking trips.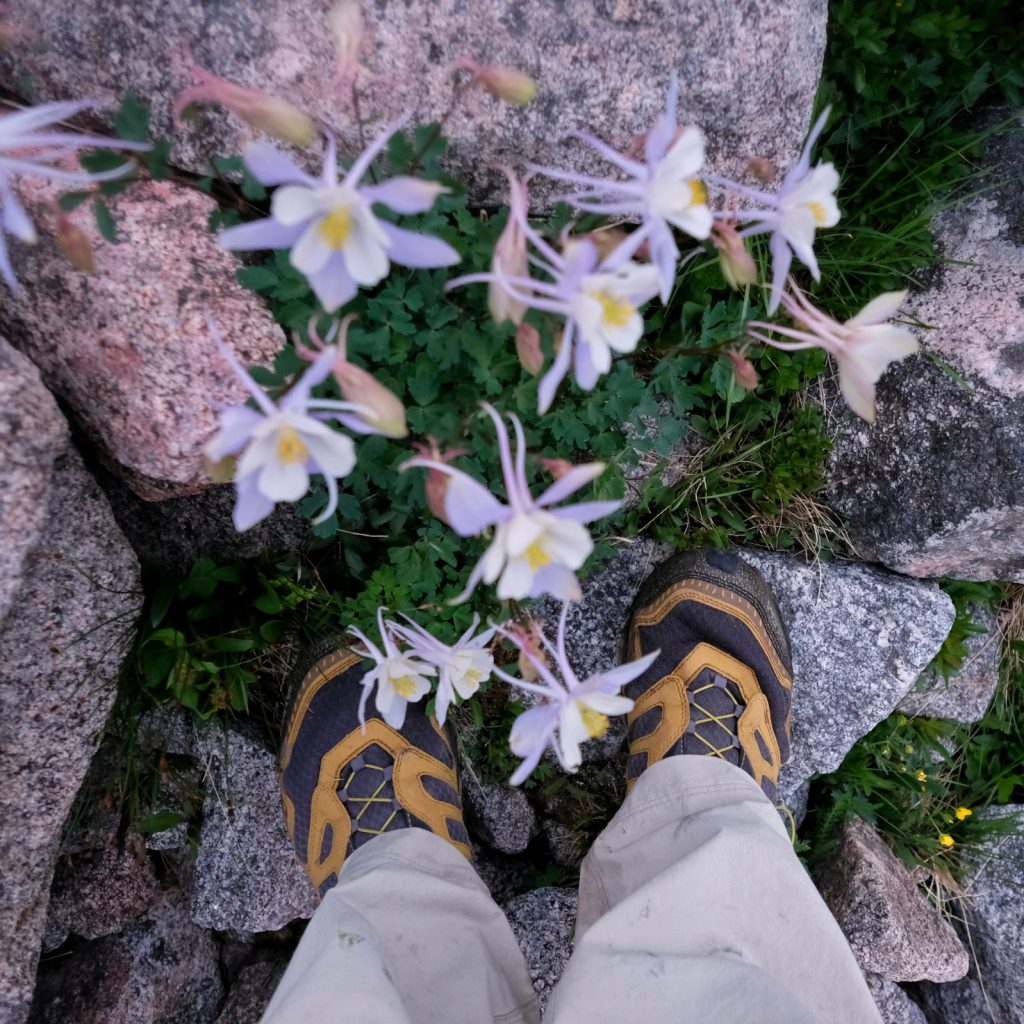 Performance
Nowhere does the performance of a shoe matter more than running down a mountain. Luckily Boulder has several steep and technical ones close by to test shoes before heading to the high peaks. The Ultra Trains aced this test, quickly becoming my go to option for losing 1000 + feet per mile with some semblance of grace. The more peaks these run down, the more confidence I have to just let go and do the gravity dance. The locked in supportive fit encourages quick and confident foot placement, and the sole sticks dead on to most surfaces at most angles. A lot of shoes are coming out with wide platforms to aid stability, but perhaps at the cost of some precision. Salewa has managed to come up with a shoe thats fairly narrow and precise, but also extremely stable. I believe that the combination of the 3F support system as well as strategically placed soft lugs that flare out from the side of the heel help keep the foot from rolling over on its side.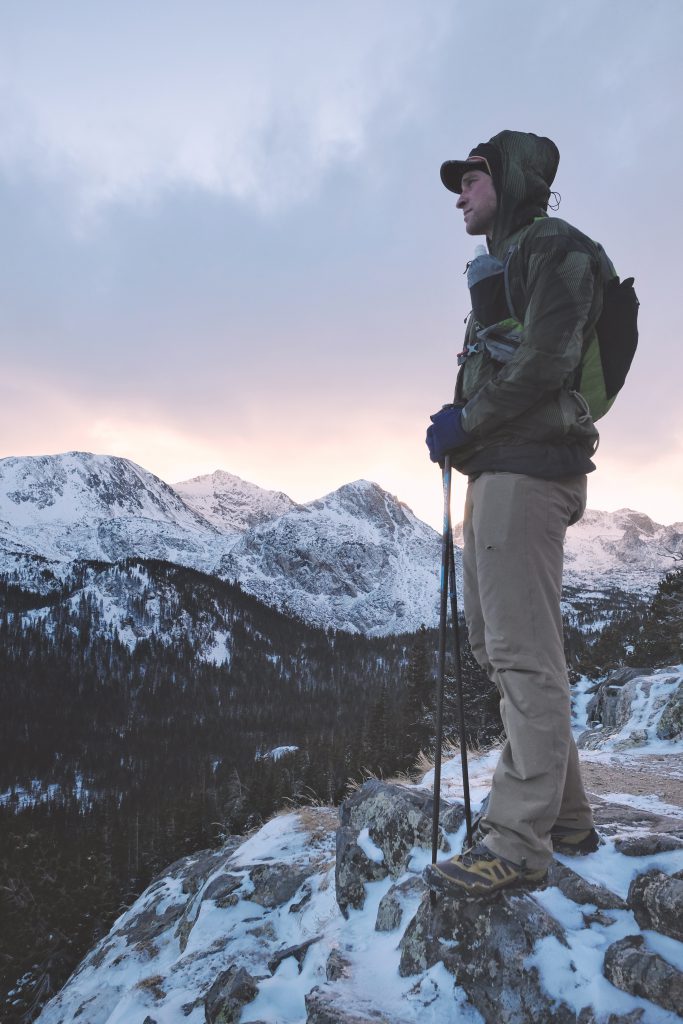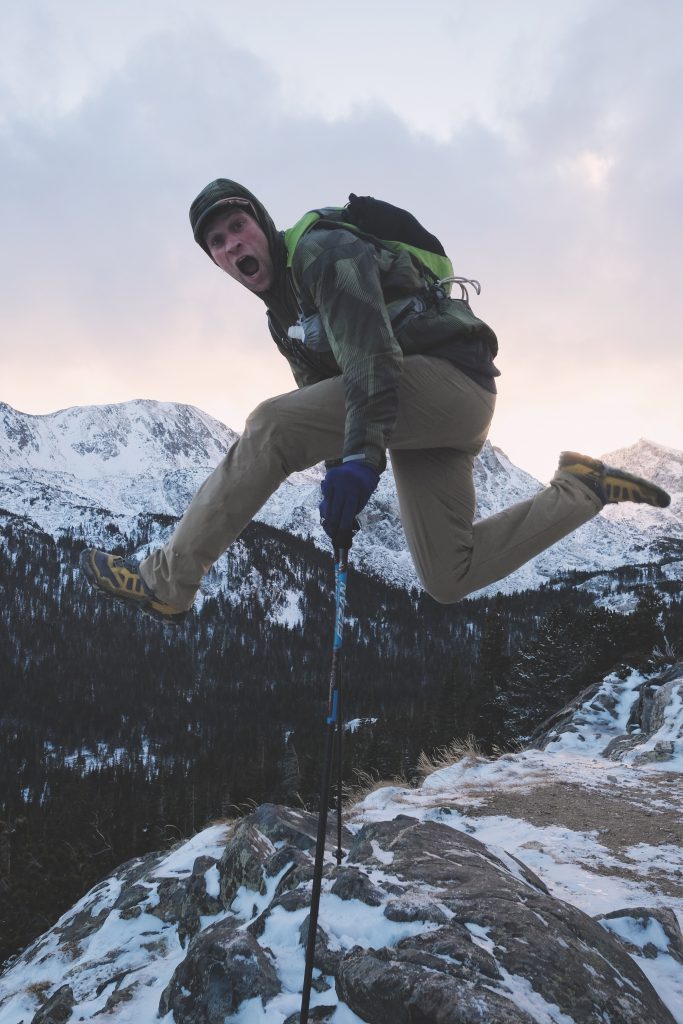 The traits which make these solid mountain running shoes also make them a solid option for off trail high-route style backpacking. Zigg-zagging down a steep and loosely cobbled grass gully on a multi day traverse of the gore range, I realized that these shoes are probably the best shoe for side-hilling that I've ever used. When in many shoes, my feet would be awkwardly sliding around and torquing my ankles, I'd pretty much completely forgotten about the Ultra Trains. This allowed me to put all my focus where it should be, on moving through the terrain.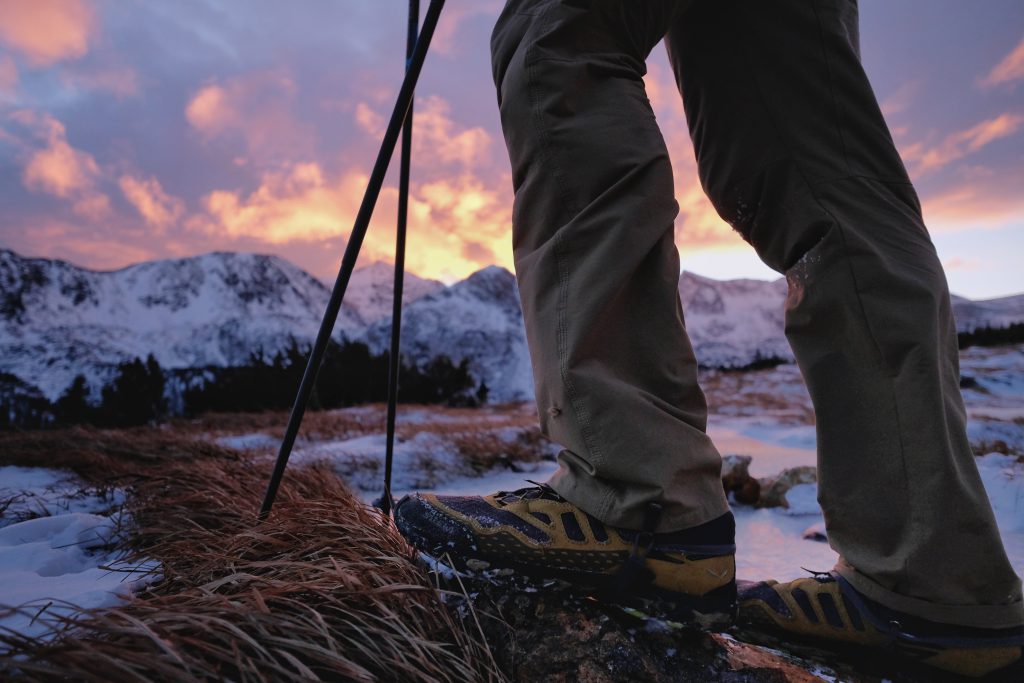 The Final Word
After making the switch from high top hikers to light trail runners years ago, I've long been on a search for a shoe that maintains the agility of a trail runner, but offers a burlier and more stable build for the varied and rugged terrain of the mountains. Aside from some rock abrasion on the front mesh of the shoe, these shoes have held up well, and I wouldn't hesitate to take these on any mountain run, hike, mellow scramble or backpacking trip that the Rockies have to offer. I wouldn't use these primarily for mellow single track. since the rollover is not as smooth as some other trail runners–that's not what they are made for. But as a mountain running and hiking shoe, these are right up there with the best of them.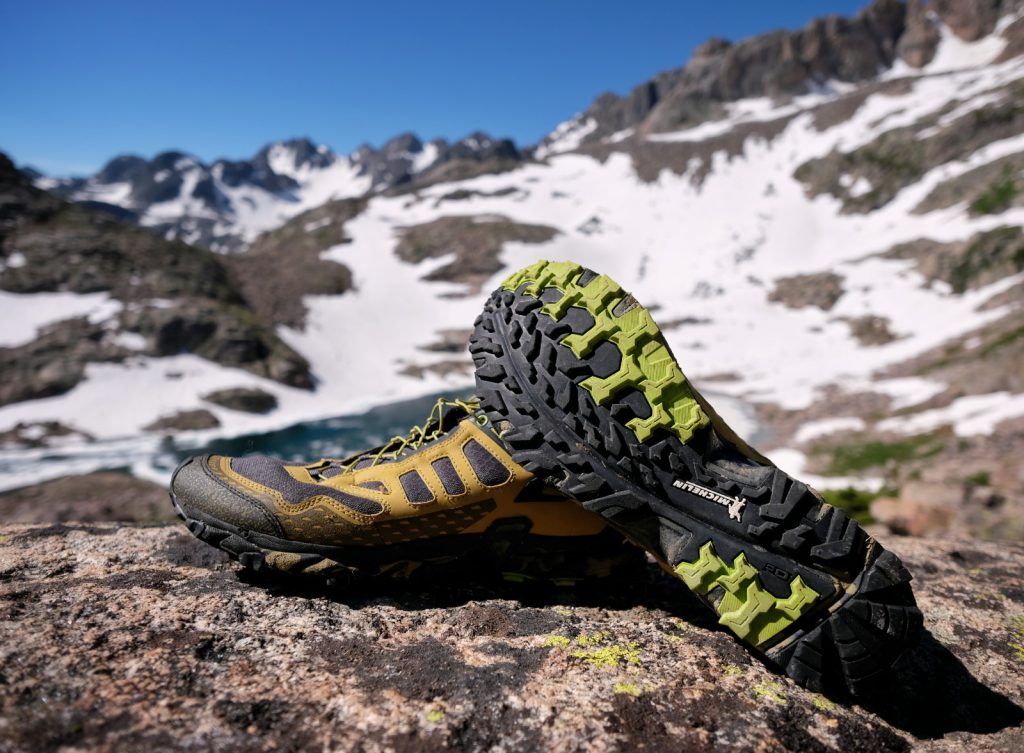 Shop the Salewa Ultra Train on Outdoor Prolink. Not a member? Apply today!
Serge Giachetti is an Assistant Photographer at National Geographic.