So You Want to Support Your Trail Mate's Mental Health in the Backcountry?
You encounter a stranger on a day hike, sobbing from fear and unmoving on a ridgeline that, to you, looks fun. A trail mate on a guided backpack trip tells you their dad recently passed away and all they've been able to do since is travel. What do you do or say in response? Even the most expert outdoors people often don't know.
Fortunately, the evidence and research-based certification course, Adult Mental Health First Aid (AMHFA) USA, has an action plan. Today, we're condensing eight hours of in-depth, highly interactive training and applying its wisdom to caring for others in the backcountry.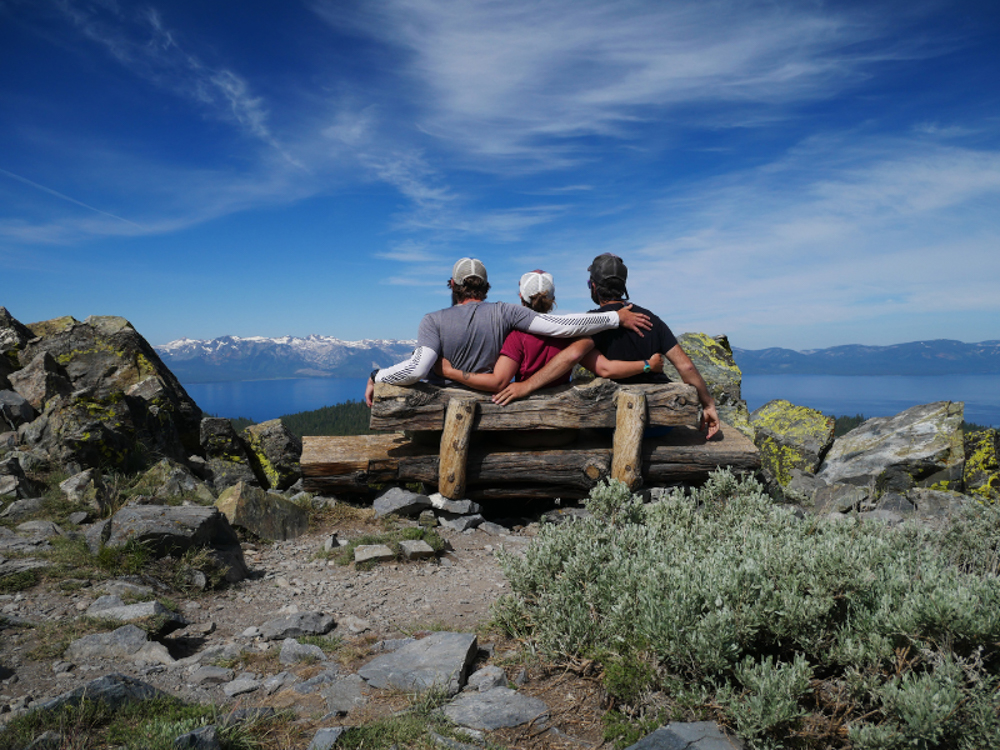 These tips combine the author's knowledge as a certified instructor for AMHFA and her experience thru-hiking the 200-mile John Muir Trail two months after her mom passed away. If you've ever hesitated to help a friend in emotional duress on the trail, read the below recommendations to boost your know-how.
Pay Attention to Cues
Common signs and symptoms of emotions bubbling up on the trail include, but are not limited to:
Red, puffy eyes, or sniffling (when it's not a windy day or cold morning).
Quiet, not interacting with the group, not present, thoughts elsewhere.
Always being far behind the group and taking a long time to catch up – i.e., the rest of the group waiting at the trail intersections for 20 minutes or more.
Often alone, maybe sitting on a rock far away from the group or crawling into their tent earlier than everyone else.
These are all cues to check-in. Your trail mate might be isolating themselves while carrying upsetting feelings. Or maybe they're simply tired or sore. Either way, one shouldn't ignore these signals.
Ask Open-Ended Questions
Once you've noticed a cue, you must respond with care. Ask open-ended questions and invite the person to open up. Here are suggestions:
How are you feeling today?
What's on your mind today?
How is X doing? (referring to a blister, sore muscle, etc.)
What could make today more enjoyable for you? (Outside of a hot juicy burger off the grill).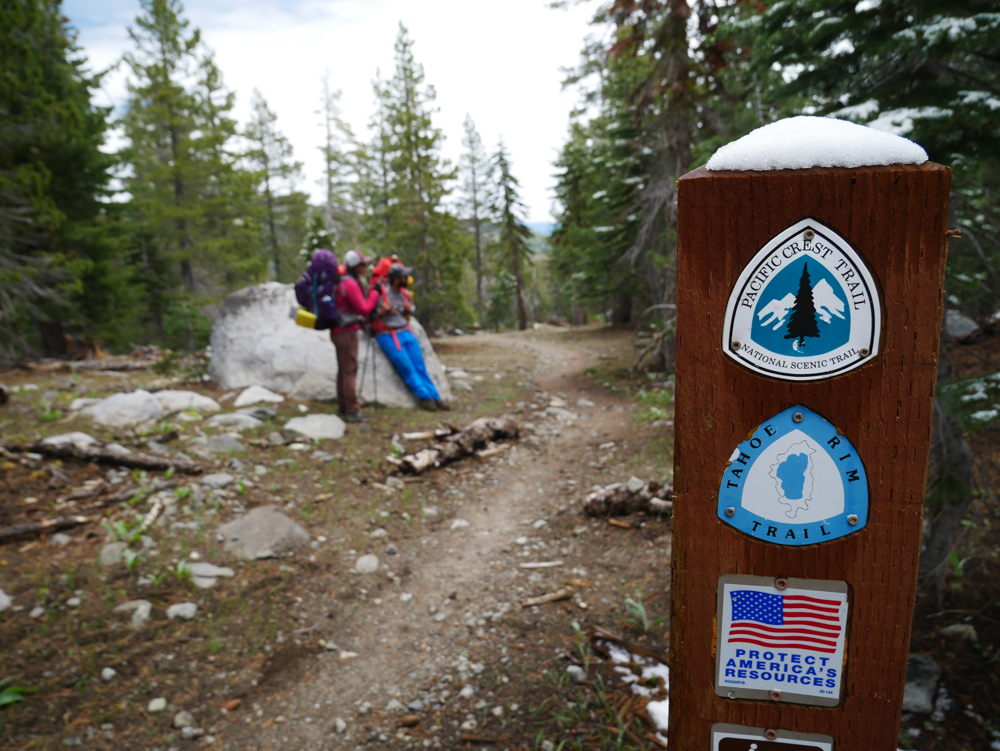 Listen Non-judgmentally
Next, you need to absorb what they say without expectations or assumptions. Active listening – like nodding and eye contact – in a backcountry environment might mean taking a snack break or conversing while at camp. If hiking, use verbal cues (in moderation) like "uhuh" and "okay."
Sharing honestly can be intimidating or embarrassing. Whether it be a beginner trying to prove capability, or a group leader under the pressure of perfection, admitting anything that feels like weakness is the last thing most outdoors people want to do. Assure them that tribulations aren't a sign of failure and there is no need to navigate them alone.
Offer Support on the Trail
While backpacking the John Muir Trail, I'll never forget how my trail mates offered support that kept me from quitting. Since I was emotionally and physically out of shape, I was always behind my other three trail mates, wishing I could catch up and finally eat lunch. Those minutes or hours of hiking alone, desperately trying to reach them, were excruciating and often left me crying.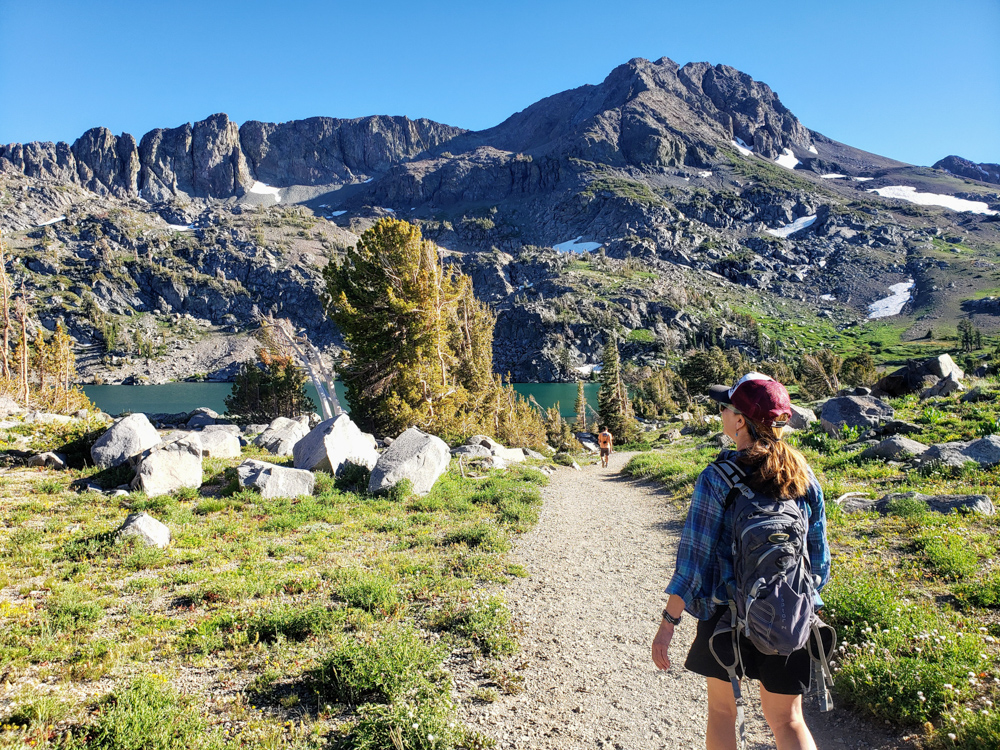 A trail mate checked in with me, and in response, I requested one person always stay behind me during our hikes. They took turns as the caboose and quickly shifted my experience. After a day or two, I graduated and asked them to pause when they hadn't seen me for ten minutes so I could catch up more quickly.
Support on the trail can look like:
Suggesting more snack breaks.
Offering to boil water for dinner while they write in their journal.
Insisting on stopping to mend blisters.
Carrying a shared piece of gear (like a stove).
Guiding them across the river while rock hopping.
Inviting a slower-paced hiker to lead or sandwich them in the middle of the group.
The list goes on, and the best way to know what to do is by encouraging them to be truthful, ensuring them that you sincerely want to help, and following through on your offer with your actions.
Suggest Resources After the Trip
Being a supportive trail mate does not end once you reach the parking lot. Follow-through and ongoing care occur in the front country.
Depending on your trail mate's situation, you might suggest one of the following:
Peer support groups – so they can feel less alone in their experience.
A check-up with a doctor – primary care, nurse practitioner, etc.
Physical therapy – for any new or recurrent injuries.
A class for a hobby they're interested in – like clay throwing or painting.
A counselor or therapist – with sensitivity to your trail mate's culture.
While journeying on the windy road of a mental health challenge, a wide range of professionals can help, and any positive self-care is beneficial. The most powerful statement in the entire AMHFA course says, "people are more likely to seek help when someone close to them suggests it." Go a step further, and offer to join them at an appointment or guide them through self-care.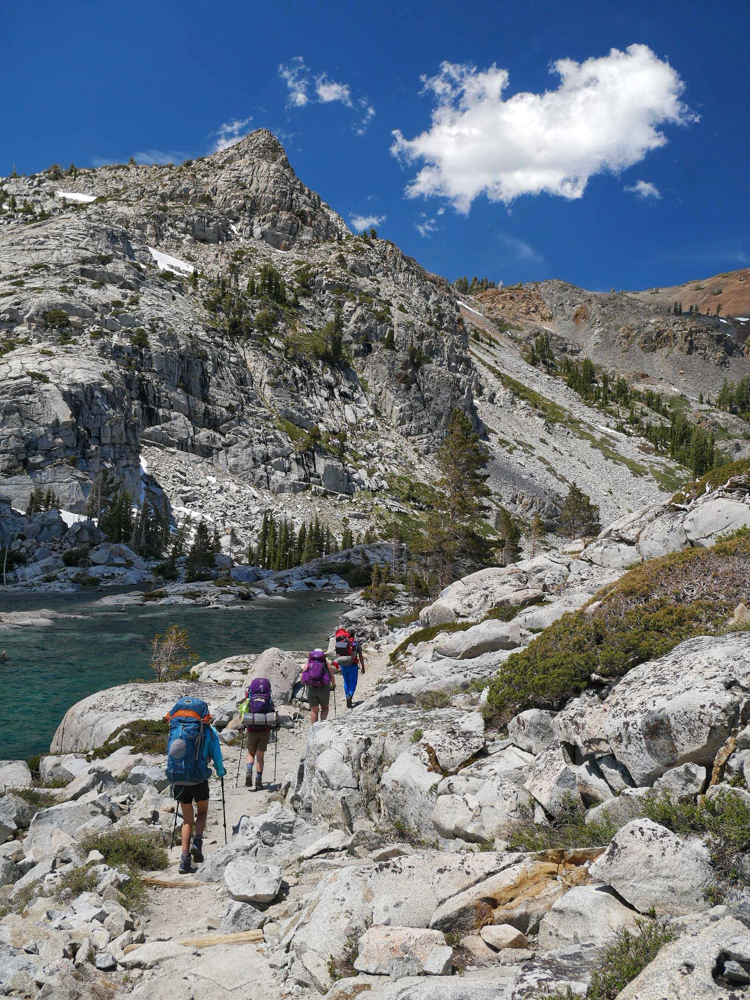 Go Beyond the Basics
Although this post does not cover crisis situations, we hope you've gained more confidence and comfort through learning a few basics. If you're interested in a training on how to respond to crises, from potential panic attacks to thoughts of suicide, click here for more information. Until then, always have a satellite communicator with you and err on the side of caution.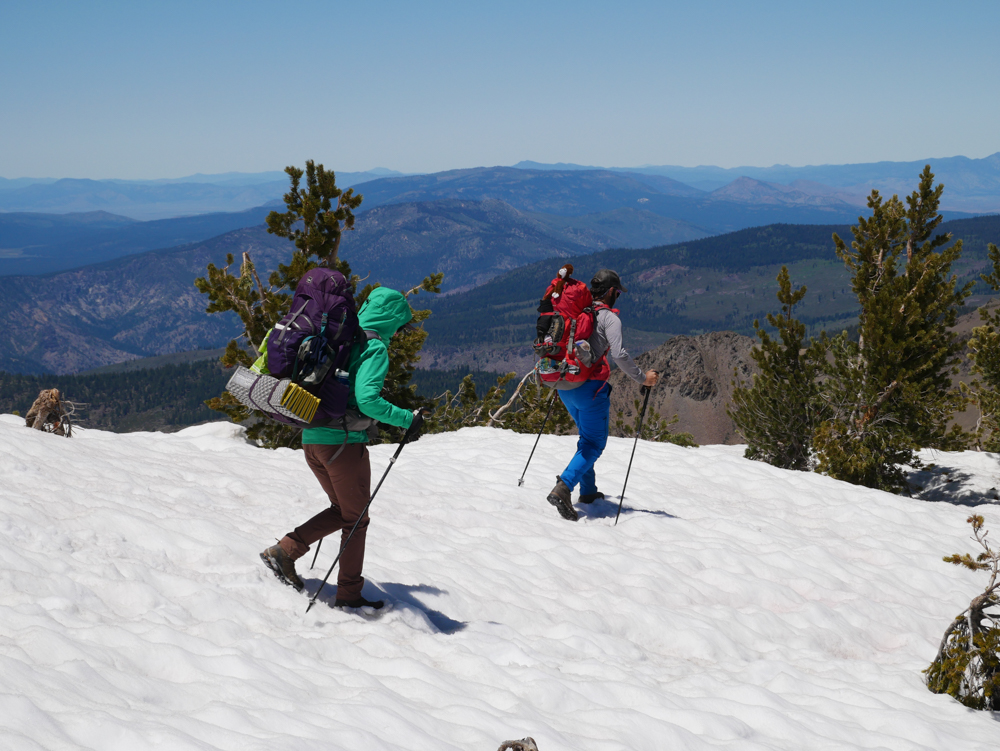 ---
Photo Credit: Daniel Deemer @dandeemer
If you liked this article, you may want to check out Female Climbing Spaces: Why is it so important for women to climb together?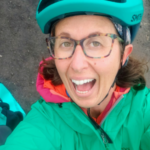 Natasha Buffo is a creative non-fiction writer and a community mental health facilitator. She teaches Adult Mental Health First Aid to outdoor professionals and recreationalists. When not at her desk, you'll find Natasha snowboarding near Lake Tahoe, cycling across states, kayaking alpine lakes, backpacking unpopular trails, or walking her new puppy. Learn more at www.dirtandtears.com, or connect on Instagram or LinkedIn.