The Dirtbag's Guide to Thanksgiving
Not everyone likes to sit around a table, have a traditional meal and stay indoors during the Thanksgiving holiday. There are a select few who indulge a little differently during the holidays. So how does a dirtbag celebrate Thanksgiving? Here are a few ways you can pepper in some dirtbagging into your holiday season with an outdoor Thanksgiving.
Escape to the Desert
It turns out, the deserts of the American Southwest are a popular option for us dirtbags. We can't say no to chalky hands, epic MTB (mountain biking), narrow canyons and plenty of pie to go around. Quite a few of us skip the long airport security lines or mundane day of watching football and head to the desert. Some call it Moabsgiving, others refer to it as Creeksgiving, but many of us escape to the deserts across the US for a little time in the dirt.
"A 4-year tradition in Vegas. climbing at Red Rocks, making a dirtbag dinner, and then bowling at Red Rock Casino to ring in the holiday season."
– Sean Buehler, Outdoor ProLink Gear Tester
"My friends and I have done 3 years of Moabsgiving multi-sport trips! We usually mountain bike in the morning when it's cool and then canyoneer or climb in the afternoon. It's always an adventure figuring out how much water we'll come across when canyoneering and how many warm layers we need. It's the perfect combination of chilly nights with campfires, and warm afternoons surrounded by slick rock."
– Kelly Greene, Outdoor ProLink Gear Tester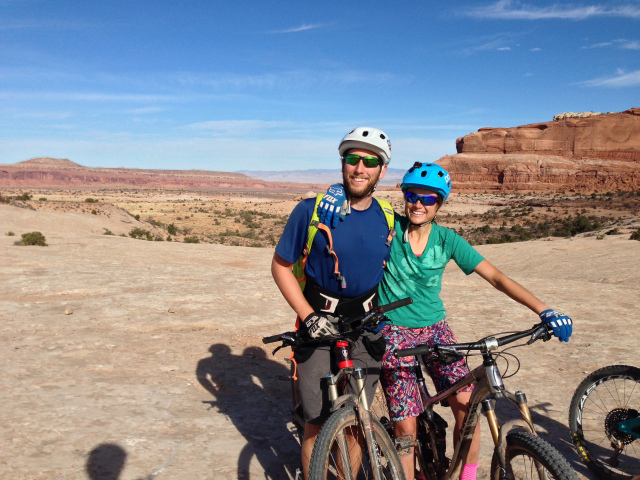 Plan a Type Two Epic
Want to earn that turkey dinner? Join the many dirtbags who hit it hard over the Thanksgiving holiday. Many of us prefer to head out on a multi-day bout of type two sufferfests before we kick our feet up and feast.
"I've done a variety of different outdoor things around thanksgiving throughout the years, some of my favorites have been backpacking in the Santa Cruz mountains, and shredding slick rock on the MTB. This year I'm headed for southern Utah's canyon country to play in the slots- then I'm gonna try and bag some California 14ers all within the four day weekend!"
– Gus Koshy, OPL Pro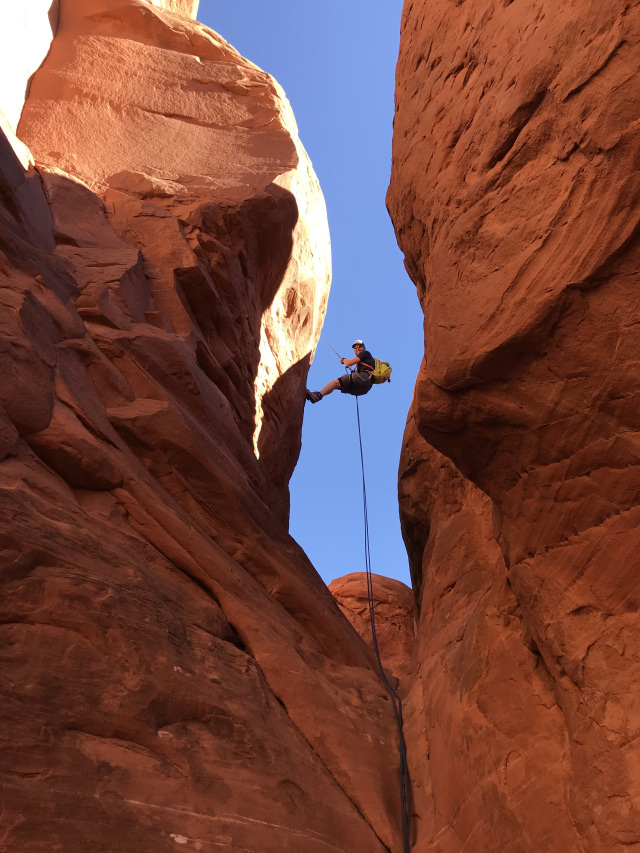 Keep the Holiday Cheer with Us While We Work!
For a lot of dirtbags, we don't get time off for the holidays. In fact, for a few of us, it's our busiest time of year. However, that doesn't mean we don't spread the cheer at our day jobs. Here's how we celebrate when we've still got work to do!
"Not super epic, but a few years ago I was on a climbing trip during Thanksgiving in CO. No one else at the snow-covered campground, other than my two climbing clients. Instead of turkey, we had bacon wrapped filet mignonette cooked over an open fire, and climbed in the sun."
– Dean Pflaumer, OPL Pro
"I work at a nature center and it has been a tradition to offer public programs advertised as "walk off the Turkey" hike."
– Pepe Chavez, OPL Pro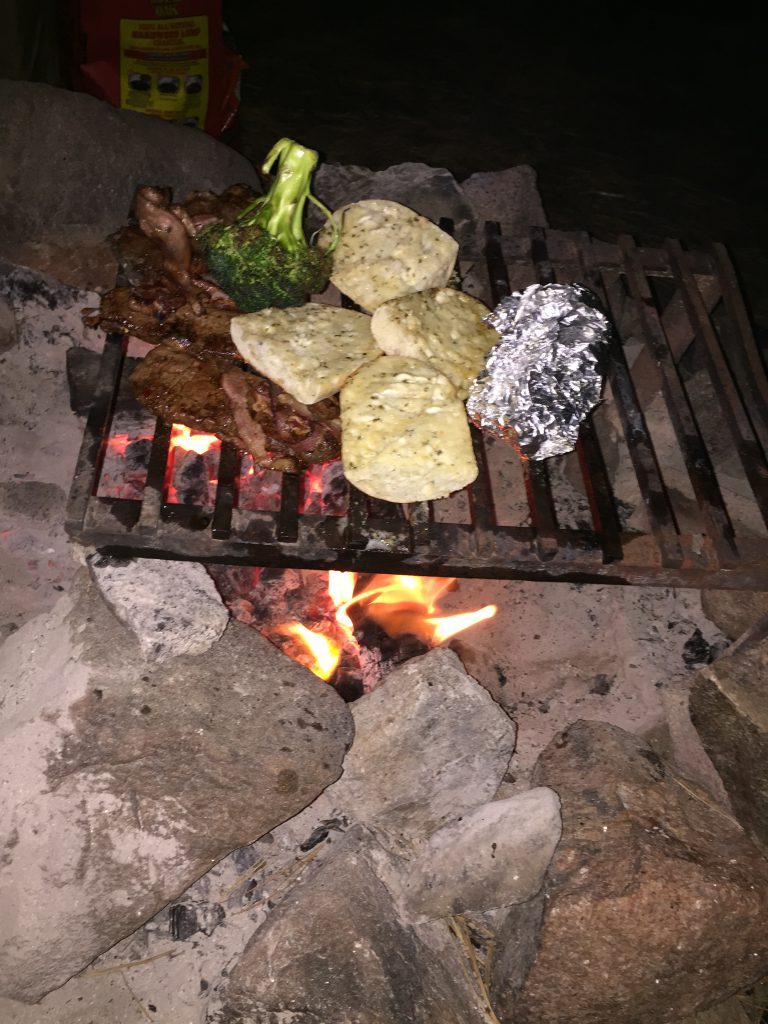 Volunteer on Turkey Day
A few of us combine our passion for the outdoors with a bit of volunteer work. Wanna get involved? Emily Peters Kagan, an OPL Pro and advocate is helping to run an event with the Access Fund this year.
"This year will be the new one! I'll be headed to Indian Creek for a
Creeksgiving fundraiser for Access Fund
. I'm going to bring compost toilets and talk about poop and share my love for the outdoors and the crag with a large group of other fabulous people!"
– Emily Peters Kagan, OPL Pro
Give to Strangers
A few of us enjoy random acts of outdoor kindness and yummy ones too!
"Sometimes the ski area is open and instead of spending it with friends\family I'll end up making dinner for 200 people. 10-12 turkeys all dressed up ready for baking and 20+ fresh pumpkin pies."
– Reid Pitman, Outdoor Prolink Gear Tester
Celebrate an Outdoor Thanksgiving in a Foreign Land
A few of us take advantage of amazing overseas flight deals during the Thanksgiving holiday. Consider taking your holiday to another country.
"Instead of sitting down with the family to a traditional dinner, I take my family abroad. Sure we feast, but usually on local foods and plenty of RnR. Last year, I took my brother backpacking through the jungles of Colombia and then onwards to a tiny beach hostel nestled on a pristine beach. It was his first time leaving the country and I made sure it was an outdoor adventure!"
– Meg Atteberry, OPL Pro and Content Contributor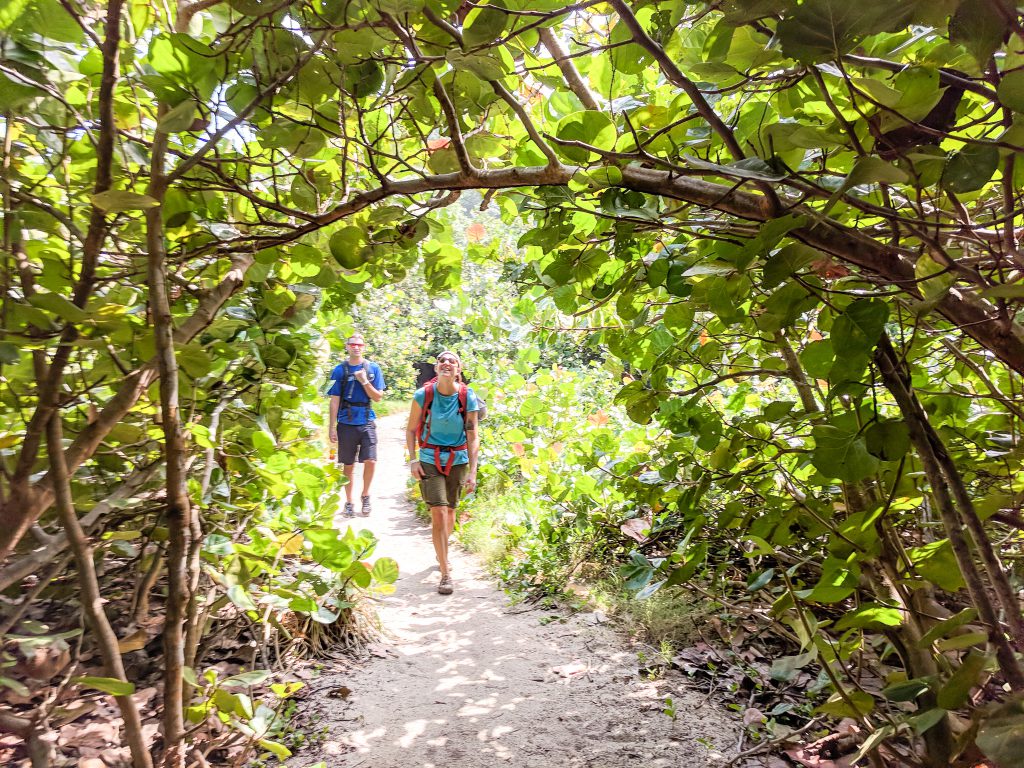 Traditional Turkey Day with a Twist
Just because you don't have big epic plans, doesn't mean you still can't indulge in a little dirtbaggery. We also just like to kick it outside in our own backyard and enjoy the sunshine.
"If by involving "something new in the outdoors" you mean smoking the turkey in the backyard rather than roasting it in the kitchen, then the answer is, "Yes.""
-Mark Langley, OPL Pro
For us dirtbags, it isn't about sitting in a stuffy room wearing itchy sweaters. We like to take the holidays to our favorite places, outside. Feasts can be cooked fireside and having a few laughs in the outdoors makes for one memorable holiday.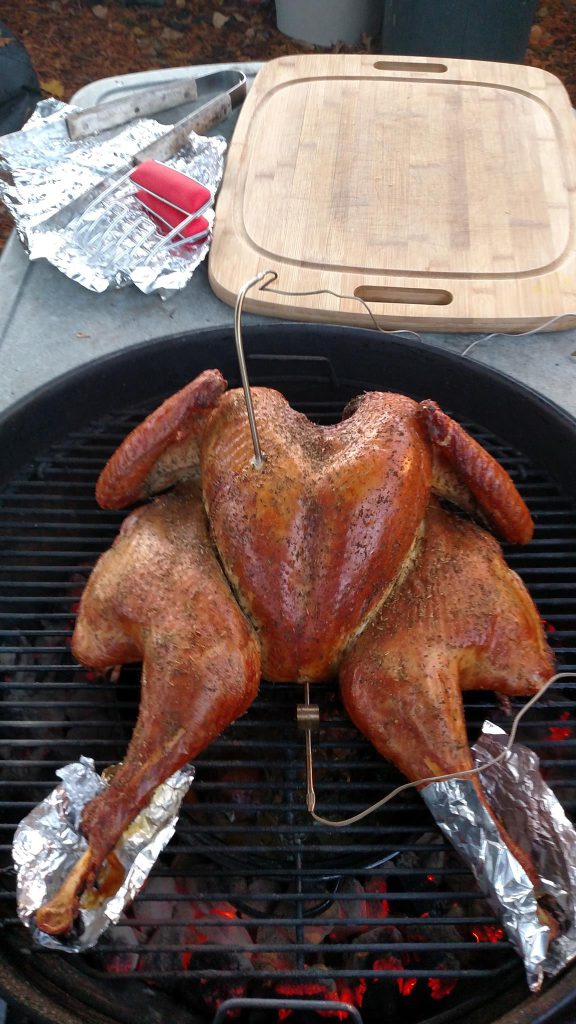 Meg Atteberry is a writer, adventurer, and passionate outdoorswoman. Her mission is to empower other women to get outside and have an adventure. She spends her time summiting mountains, overcoming her crippling fear of heights, and traveling all over the world. She'd rather be dirty than done up. Find and connect with her on Instagram at @adventuresoffoxintheforest.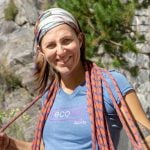 Meg Atteberry is a full-time freelance writer and outdoor enthusiast. Her mission is to empower others to get outside and have an adventure. She loves a sunny crag and delicious trail snacks. When she's not wordsmithing you can find her hiking, climbing, and mountaineering all over the world with her fiancé and adventure pup, Nina. To learn more about Meg, check out her blog Fox in the Forest. She'd rather be dirty than done up.