Your Local Retail Shop: Bentgate Mountaineering
Our Local Retail Shop Series highlights local gear shops and tells their stories. We chat with shop owners and staff to find out what makes their shop unique and how they serve their local communities.
Shop Name: Bentgate Mountaineering
Location: Golden, CO
Marketing Manager: John Weir
Servicing the front range of Colorado, Bentgate Mountaineering offers a wide array of products and services. From having some of the best boot fitters around to selling all the fixings for your next climbing outing (whether on the big walls or at the crag), Bentgate has what you need. If you're visiting the Golden area stop in to see what makes them so unique!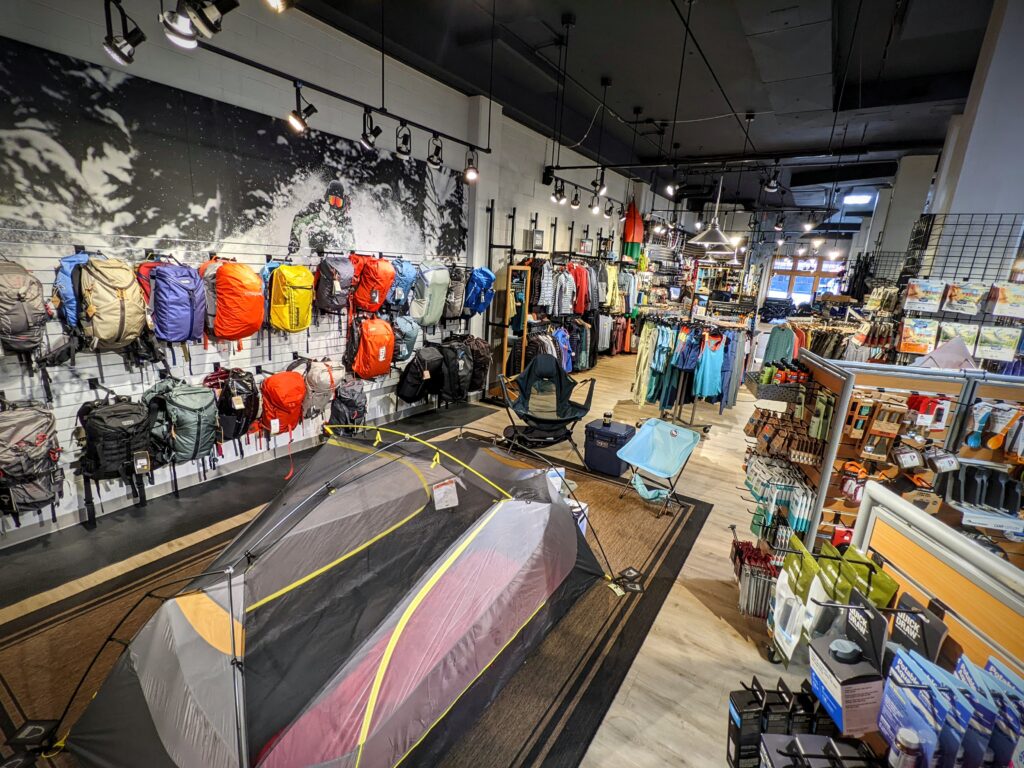 What's the story behind Bentgate Mountaineering?
Our owner Greg Floyd started the company in 1994 with his sister and a friend. They founded it in Golden as a pure mountaineering shop. Focusing on stuff for high elevation – with crampons, ice axes, and all that good stuff. Just filling a need for Colorado. They started getting into skiing shortly after that mainly in backcountry and telemark and that's been our bread and butter ever since. We moved to our current shop on Washington Avenue in Golden in 2004 and have been there ever since. Then they founded Golden Bike shop as a mountain bike focused shop in 2007.
What got you started in the outdoor industry?
I was a wilderness guide in the summer for many years, teaching skiing in the winter. I needed a job to fill the shoulder season and pay the bills. I was living up in Summit County and started working in a ski tech role at a shop up there. Eventually I got down to the front range, got a job with these guys in their boot fitting department as manager, and moved up from there doing all of their e-commerce and marketing for events.
What sets your shop apart?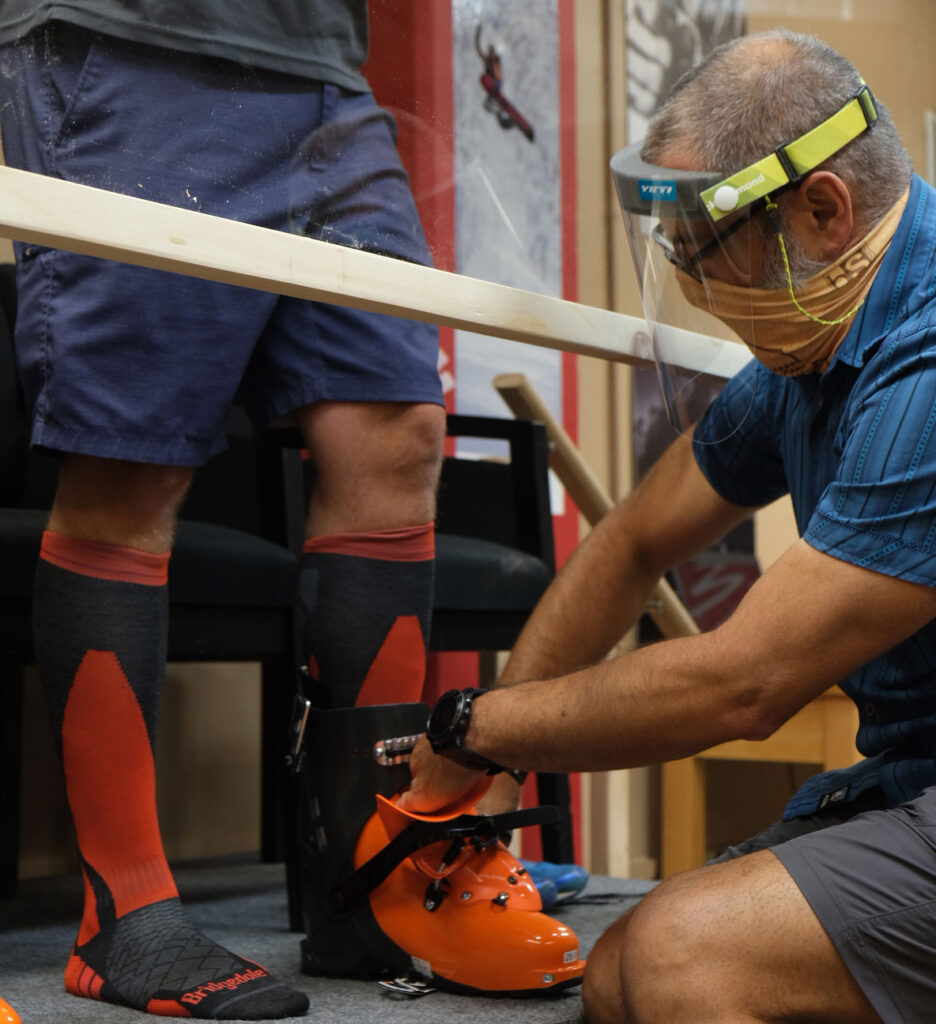 Our community and expertise is what a lot of customers come to us for. We focus on hiring staff that uses the equipment, gets outside, and does cool things. We offer something beyond the usual retail environment. We really focus on building that expertise and continuing to support the staff. We have staff that have climbed 20,000-ft peaks, backcountry ski everyday before work, and put up new routes in Eldo and the South Platte. Having a diverse staff that really gets out there and uses the gear, knows the gear, and can give recommendations not only based on what people need but, what kind of activity they're doing. Someone who needs something for the climbing gym is very different than someone who is doing long routes on the Diamond.
Can you tell us about the local events you host?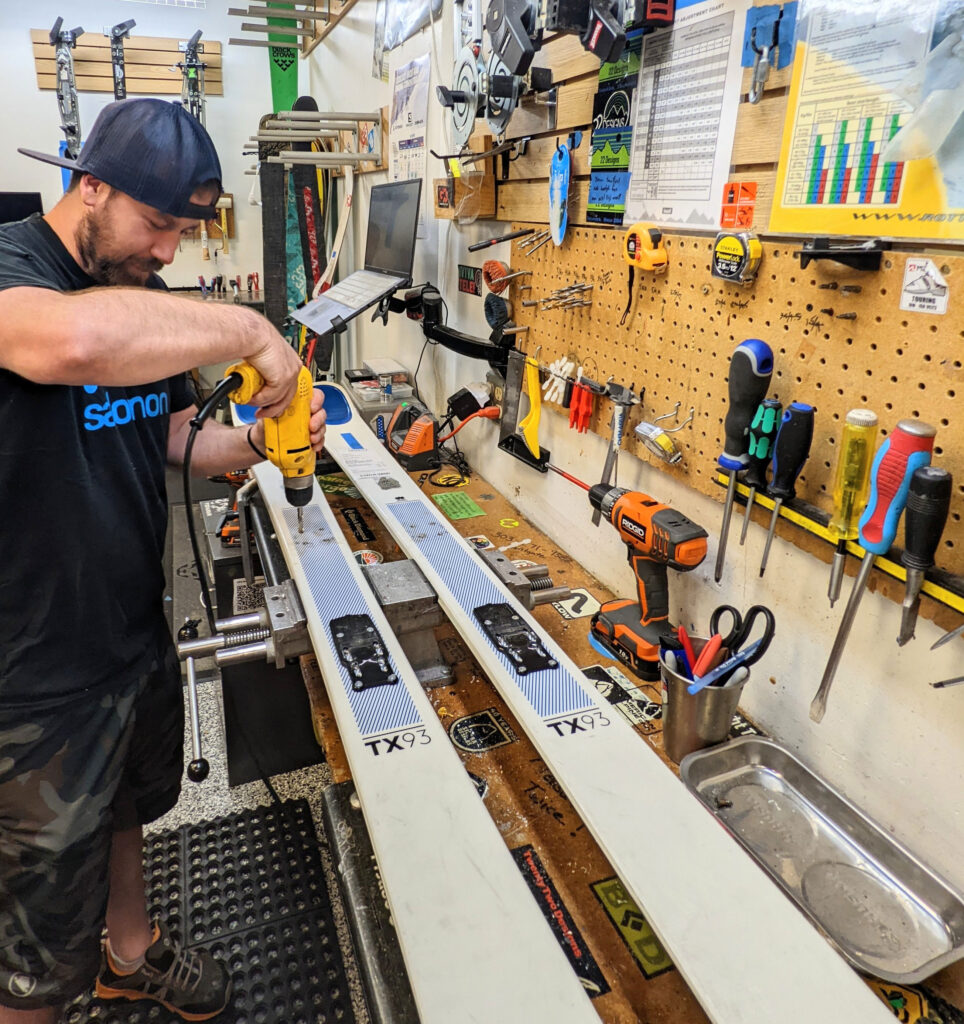 Our big flagship event is our ski season kick-off party. That happens every year – usually end of September, beginning of October. It's a big fundraiser for Friends of CAIC and Friends of Berthoud Pass. We have a pretty cool carnival-like event that we set up at the Mountaineering Center here in Golden. We have a lot of brands come out set up tents so we preview all the new gear for the season. We have all sorts of games like fastest skin transition, or blindfolded shovel assembly. The pull-up contest has always been a big one for us too for all of those ice climbers. And then we bring in a lot of local breweries and all the proceeds from raffles and drink sales and all that go to Friends of CAIC. That happens every year in the fall – really great event.
What is it like being located in Golden?
Golden is a great spot to be. The access especially for climbers and bikers is just unrivaled. The guys who are big into climbing talk about how there's an excess of 10,000 routes within an hour drive of Golden on every type of rock. We've seen Golden grow and we've seen climbing, skiing, and biking grow along with it. We always joke when we show up to a trail, "Where did all these people get their gear from? Oh, it's us."
---
Do you own a local gear shop and want to be featured on Dirtbag Dreams? Shoot an email over to andrew.brooken[email protected] so we can spotlight your awesome shop!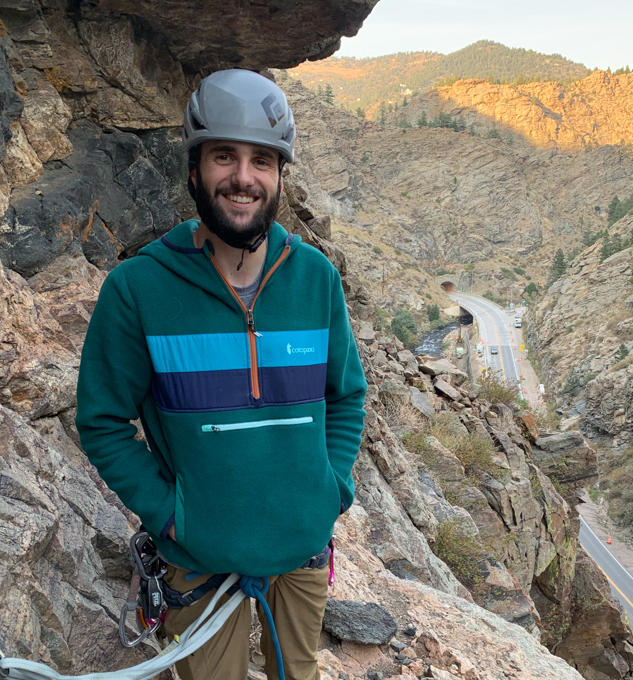 Andrew Brookens is a native Michigander who now lives and works in Denver, Colorado for Outdoor Prolink on the marketing team. When he's not at work, he's obsessively exploring the west for climbing of all styles. He's equally psyched to get after some skiing, backpacking, and trail running as well! He believes that strong coffee and long days out in the mountains with friends are the key to a happy life. Follow him on instagram @brookensandrew.