Your Local Retail Shops: Pacific Crest Trail Edition
The Pacific Crest Trail is a historic backcountry route that extends from the U.S. border of Mexico to the border of Canada and passes through California, Oregon, and Washington. Many attempt to thru-hike the entire 2,650 miles in just a few months! If you're one of those adventurous few planning a trip on the PCT, you'll definitely have to make some stops to resupply gear and food.
Luckily, there are a ton of great resources along the journey. From having all the fixings for a classic ramen-bomb, to exchanging your favorite torn up pair of Darn Tough socks, these shops are must stops along the PCT.
This shop is located in Julian, CA and is an early stop for PCT northbound thru-hikers. 2 Foot Adventures is dedicated to helping hikers out with gear issues. If you've got a poorly fitted pack, trashed shoes, or anything in between, 2 Foot Adventures can help! What's more, they have three trailers that are mobile boutique spaces so they can move around to service all local adventurers!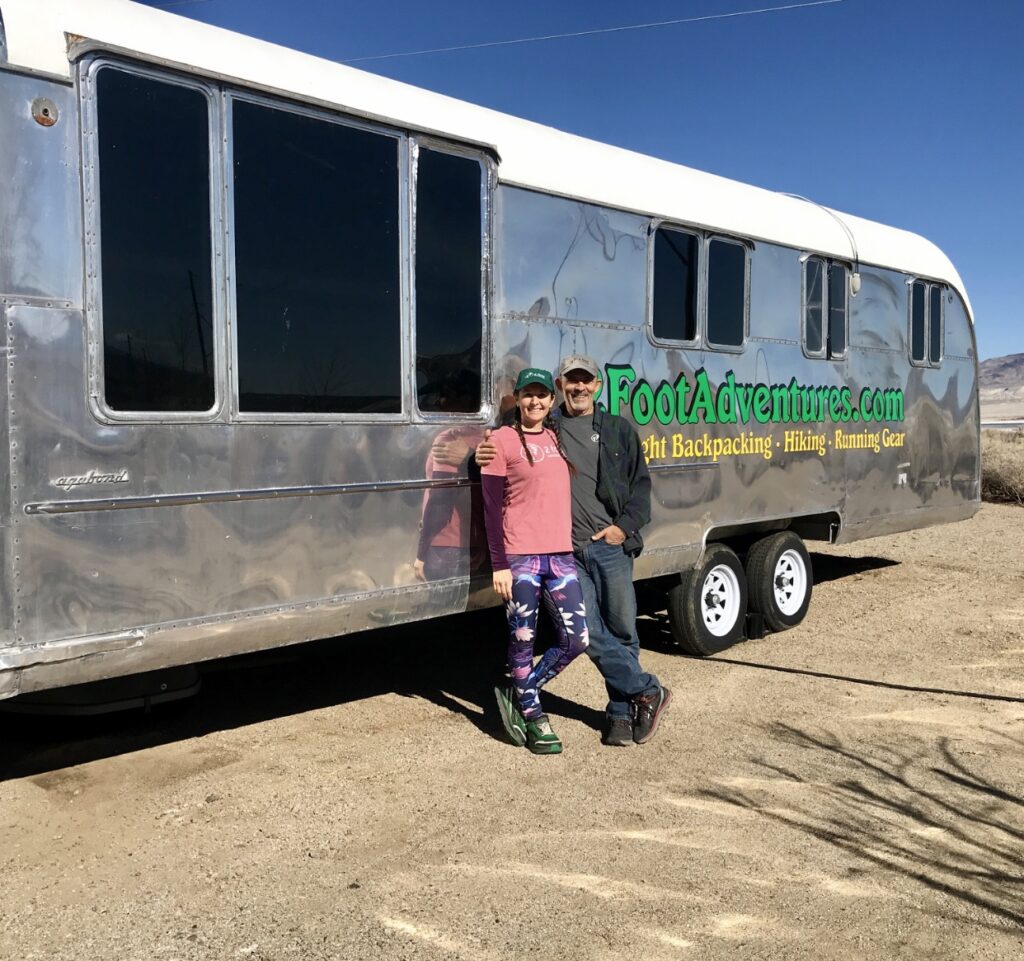 How do you support PCT thru hikers?
"The main way we support the hikers is helping them identify gear issues they're experiencing and suggesting better products to make their thru hike better. At Mile 70 to 100 most hikers are determining what gear is performing well and what is not. We're talking shoes, tent, sleeping bag, clothing, and any other gear they might have. Our Julian location is about 80 miles into the northbound PCT hike, so it's a great place for hikers to stop and replace gear that may not be working. Our main mode is fixing gear issues. We'll help hikers whose sleeping bags aren't warm enough, backpacks that don't fit well, and everything in between. We are focused on the immediate needs of the hikers and getting them back on the trail as soon as possible. If we weren't there to help, some hikers might not make it very far.
To help spread the knowledge we've collected over the years, we also put together a series of blog posts called Trail Wisdom and some YouTube videos. In both, we share some really important information, advice, and tips for people hiking the PCT."
Located in Wrightwood, CA this small hardware store is so much more than their namesake. The shop is a great place to stop for equipment repairs, to pick up a package, and to log your journey thus far in a register that all hikers can take a look at.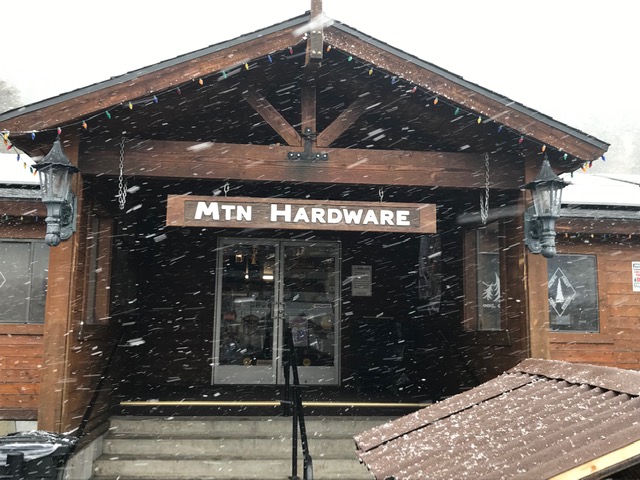 How do you support the PCT hikers?
"Holding packages for the hikers going North- and South-bound for free.
Providing a pack parking area where we hold hikers' packs securely while they're in town.
Supplying hikers with a large charging station for all their electronic devices – this is powered in part by our large solar array on our roof.
Recycling hikers' empty fuel canisters.
Taking part in Darn Tough's Sock Exchange program for hikers' damaged socks.
Supplying a hiker box.
Providing an area with bench seating and shade for hikers to relax and re-organize their packs.
Providing a weight station both for hikers and their packs.
Maintaining a list of Trail Angels in the area that can provide many services (i.e. giving hikers rides and sharing places to stay, do laundry, or shower).
Keeping track of current North Bound trail conditions."
Run by the mother and daughter team, Alison and Meg, this quaint stop offers an awesome back patio and even Otter Pops for hikers to cool off when the going gets hot. Oh, and they have a pretty great gear selection as well!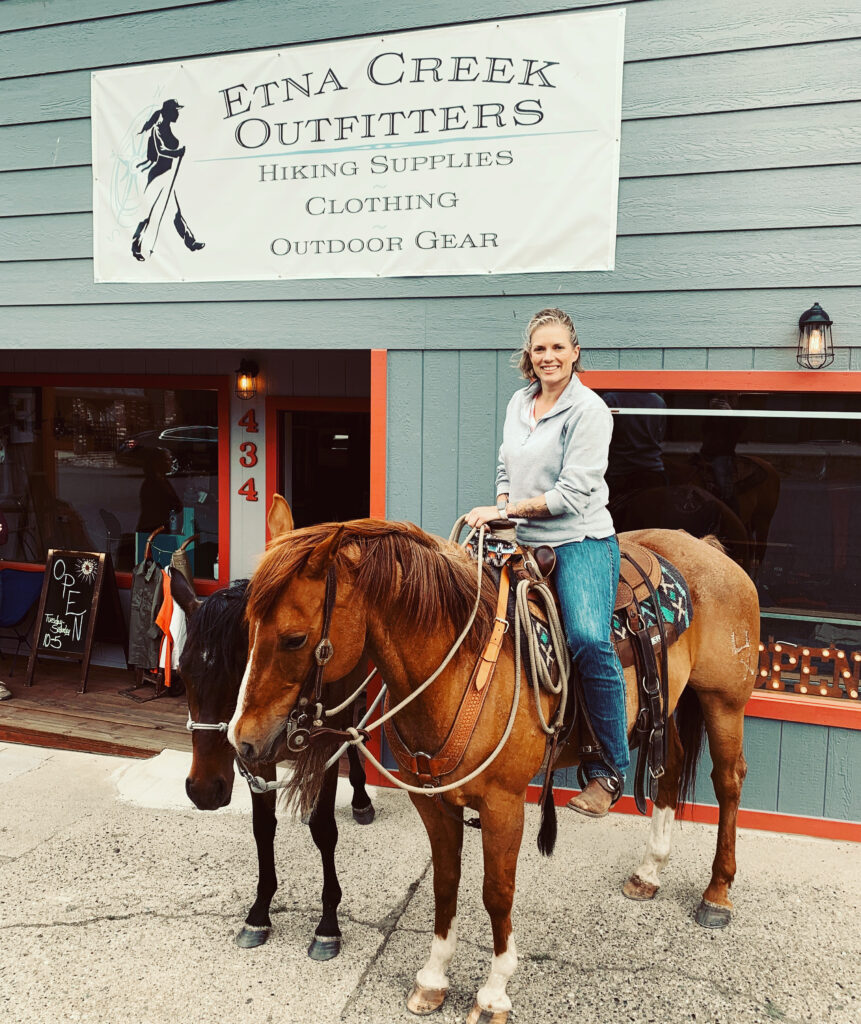 What sets Etna Creek Outfitters apart?
"For our little valley, it has been a long time since there has been a shop providing an extensive supply of outdoor gear. There has almost always been a spot in town that has provided small amounts of resupply items. So, we know being a shop that can outfit you from head to toe in Etna is pretty unique and special for our area. And with the PCT coming through our backyard and the abundance of local hunters and outdoorsman, it made sense to open a gear shop."
Since 1980 this impressive gear shop has serviced adventurers of all kinds in Bend, Oregon. Stop by to add your name to their PCT trail name pole! You can even swap out your broken Osprey pack on the fly as they are a certified osprey dealer.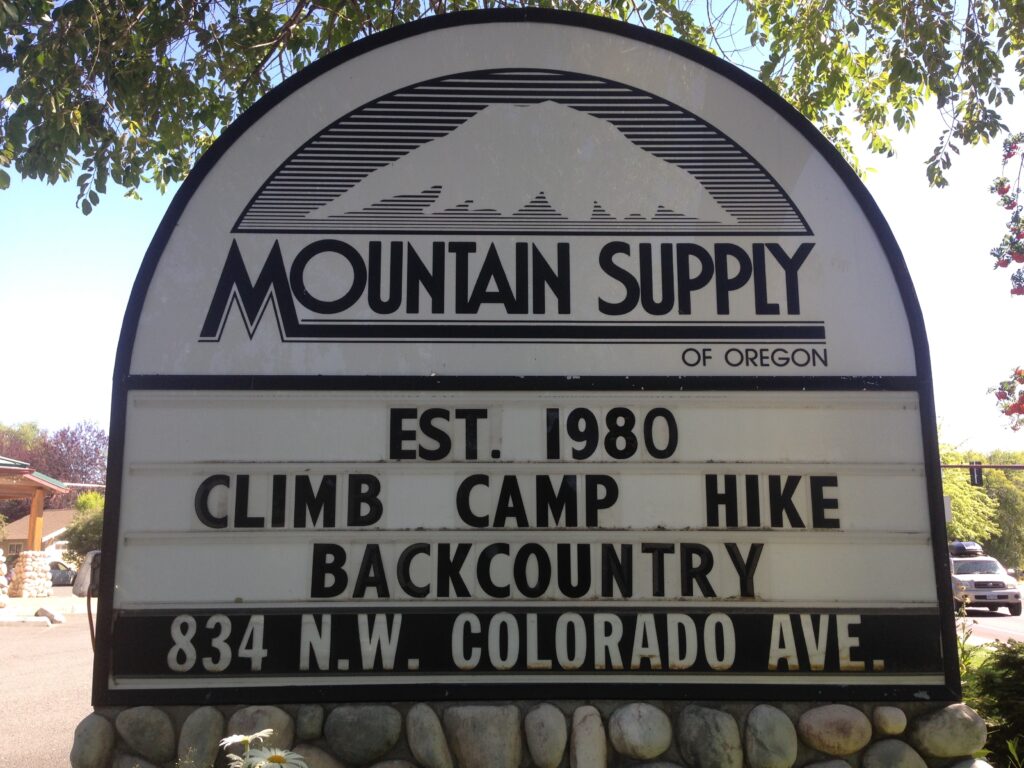 What's the story behind Mountain Supply?
"Mountain supply has been in business since 1980 and still under the sole ownership of Trudy Williams. The shop has been the core local mountain spot for climbers, mountaineers, campers, and backpackers. We've been in this same location since 1993 and we position ourselves by carrying some of the best brands in the industry, being experts in the gear we sell, and sharing our local knowledge about our backyard. More recently positioned ourselves as a little bit more of a specialty outdoor retailer in Bend since there are other large outdoor retailers in the area as well. We are not only a source for gear but we have a really great staff that are super knowledgeable and are here to help guide our customers in getting the best gear around."
So there you have it! Four awesome shops that you can rely on for great customer service, gear, and maybe even a tasty treat while you're thru-hiking the PCT. If you have any other must-see gear shops on the PCT that you want to give a shout out to, let us know in the comments!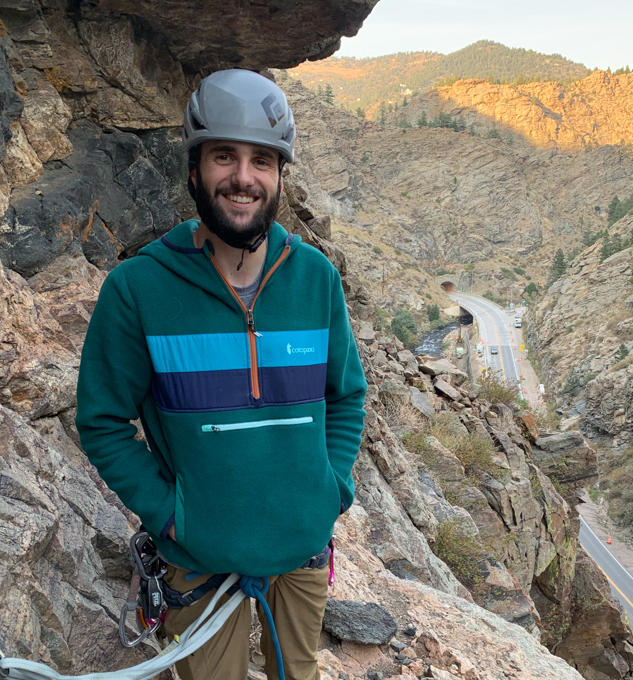 Andrew Brookens is a native Michigander who now lives and works in Denver, Colorado for Outdoor Prolink on the marketing team. When he's not at work, he's obsessively exploring the west for climbing of all styles. He's equally psyched to get after some skiing, backpacking, and trail running as well! He believes that strong coffee and long days out in the mountains with friends are the key to a happy life. Follow him on instagram @brookensandrew.