Nonprofit Spotlight: The Venture Out Project
During the month of June Outdoor Prolink is proud to have The Venture Out Project as our featured nonprofit during checkout. Every year, Outdoor Prolink partners with nonprofits to give back to organizations we align with. To honor these amazing nonprofits, we're spotlighting each one and sharing why you should care about their missions too.
The Venture Out Project (TVOP) is on a mission to bring together the queer and transgender community and provide a safe space for them to experience the outdoors. This uniquely positioned organization works with volunteers across the country to bring events to their local communities and spread the TVOP joy across the entire United States. We had the opportunity to get the full scoop and learn more about the amazing work they're doing:
What's the story behind The Venture Out Project?
"The outdoor community for a really long time has been a space of white privileged men. So I think there's a movement amongst many many diverse people and groups, to say let's make more visible the fact that we've always been in the outdoors, you just haven't known it."

-Perry Cohen, Founder of The Adventure Out Project, from REI Presents: Venture Out
Perry left his job in the corporate world to follow a passion for the outdoors – ideally, in community with other LGBTQ+ people. He had always turned to nature as the place to be in connection with his body as a source of power, strength, and growth. As he searched for resources, he realized there wasn't yet an organization that brought together the queer and trans community in the outdoors, so he started one of his own. And that's kind of how TVOP was born.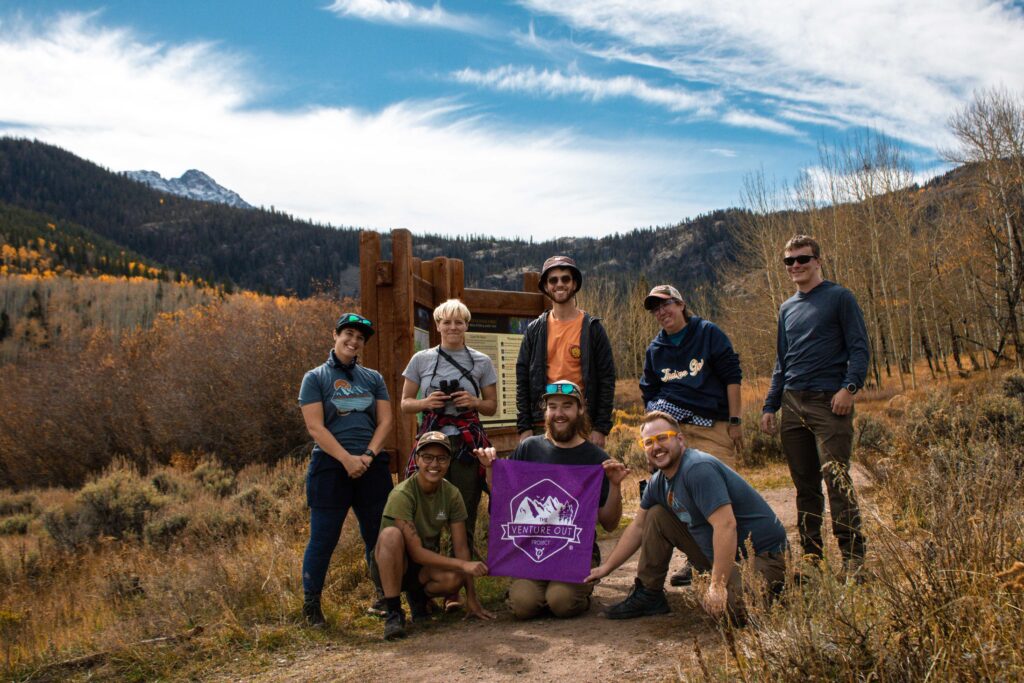 In 2015 TVOP started with a snowshoe hike in the middle of the winter in New England. There was a massive group of people that came and from there it just really took off. It was Perry and one of his friends leading the charge, doing predominantly skills workshops. The idea was that queer and trans people would go on a backpacking trip and learn hard skills, and then they'd be able to take that information and celebrate and recreate in the outdoors on their own.
What they noticed was that the same people kept coming again and again to the skill building courses. These people were fully educated backpackers and knew the skills – they weren't coming to learn anything new. Perry asked one of them, "Why do you keep coming back?"
Their response: "You're completely missing what you're doing, Perry. This isn't a backpacking organization. You're building community here and backpacking just happens to be the means by which you're doing that."
What sets The Venture Out Project apart?
Our nonprofit operates at the juncture of pretty niche identities. We're serving queer and trans people who like to be outdoors and for a lot of sociopolitical reasons the outdoors has not historically been an inviting place for queer and trans people, especially when you start to really jump into more marginalized combinations of identities, like BIPOC queer and trans people, or disabled queer and trans people. I think the unique thing that TVOP does is that we create that space that has been not defined for our LGBTQ+ community in the past.
Historically, queer and trans people went indoors to find community at underground bars which has led to a lot of problematic engagements within our community – alcoholism being one of them. Bars were the only place where people could gather, celebrate joy, strategize, and work on activism. TVOP provides a space that's more neutral for queer and trans people to create community and challenge themselves as well as celebrate triumph over challenges, which, I think, really sets us apart.
We're not the only ones doing this work. There are a lot of other groups and organizations that are also committed to this idea of identifying marginalized identities that deserve affinity space in and with nature. That connection to nature is not just the location to which the community is built, but it is a part of the community building in a really important way. When we're in nature as queer and trans people, there's no expectation that we label ourselves or define ourselves to anyone but ourselves, which is really liberating. Something that people who aren't LGBTQ+ don't necessarily realize is that when you're walking through life in a marginalized body or in a marginalized identity there's a lot of verbal and non-verbal explaining that takes place. And being able to step into forested and green spaces together, it is a huge relief to not have to do that explaining anymore. That is something that makes the work that we do in particular so special.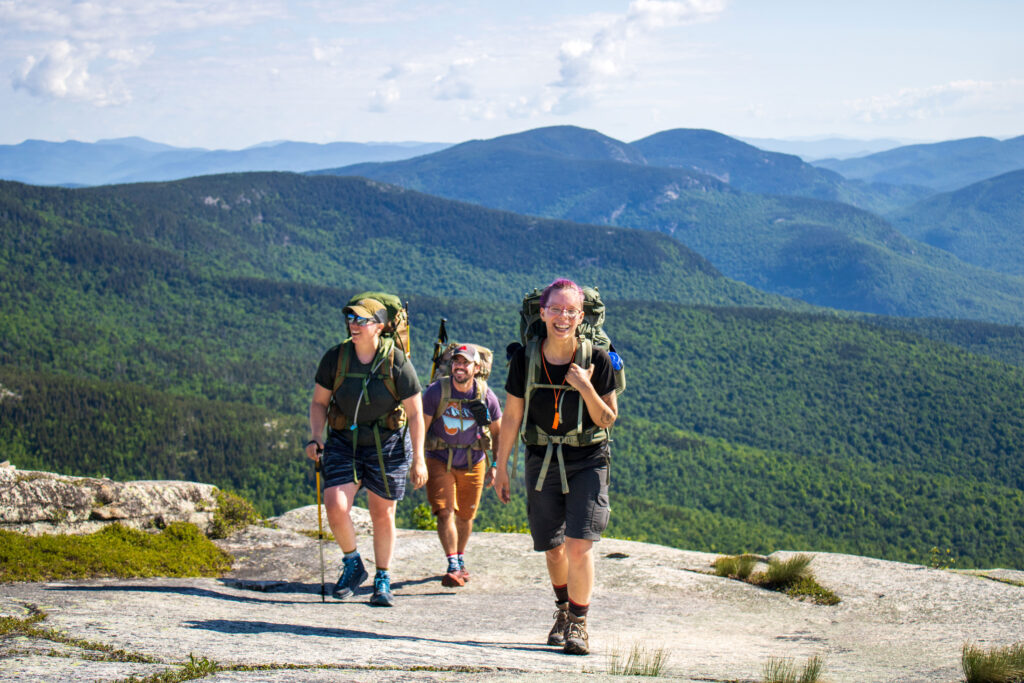 What are some upcoming initiatives The Venture Out Project is working on?
We just hosted our QWLT (Queer Wilderness Leadership Training) at our Basecamp in southern Vermont. It was the first time we've hosted QWLT in that capacity – we had 40 LGBTQ+ outdoor enthusiasts from around the country join us to be trained to lead TVOP adventures in their home communities. That included our instructor pool, the folks that are leading our overnight trips, but predominantly it was our volunteer program relaunch.
We had a volunteer program in 2019 that was in its infancy when the pandemic hit and everything shut down. To be able to reconcile that this past week and bring new and returning volunteers to our Basecamp for a full training was so joyous to watch. Those volunteers are stoked to take TVOP back home. These events will run all across the country where communities will gather for day hikes, rock climbing, biking, swimming, picnics, and more.
The most special thing about the volunteer program is that our volunteers know what their community wants and they're able to bring the best events to their towns and cities. Communal awareness brought to us by our volunteers means that we're able to serve queer and trans communities nationwide even better. We're so excited for the program to really get up-and-running and for queer and trans people to be able to access it more regularly rather than have to wait or save up for a big one-time event. Now they can go to these smaller events regularly and build queer and trans community in their hometowns.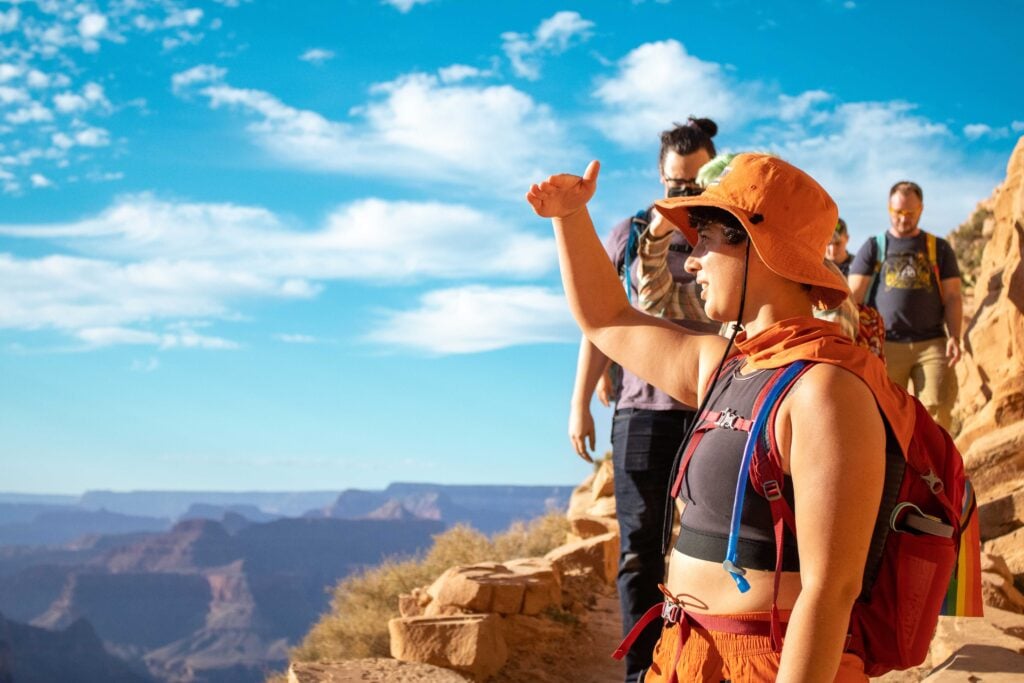 How can the people of the outdoor industry support the work The Venture Out Project is doing?
We're in the representation game. In order to be a first timer, to be a beginner, to even be able to consider trying something new, you have to understand that it's possible, right? By seeing other people that you identify with engaging in an activity you have interest in, it allows it to feel more accessible to you, even if it's just by 1%. Those numbers add up.
For people who want to support the work that we're doing, I encourage them to consider what level of representation they see in the world around them. If you work in marketing for an outdoor organization or an outdoor brand, who are your models? What stories are you telling? How are you advertising your merchandise? If you are a camp counselor, what do the other counselors look like, how do they identify? Do you have LGBTQ+ counselors to be representative to your campers? We all own a piece in the pie of how we can better contribute to queer and trans representation in the outdoors.
Here are a few other ways you can directly support TVOP:
If The Venture Out Project was an ice cream flavor, which flavor would it be and why?
We are a hefty scoop of moose tracks heavily rolled in rainbow sprinkles. The rainbow is what a lot of people see on the surface but there's a lot going on below the surface that is also outdoorsy, cool, and deeply related to our ability to connect with one another at TVOP events.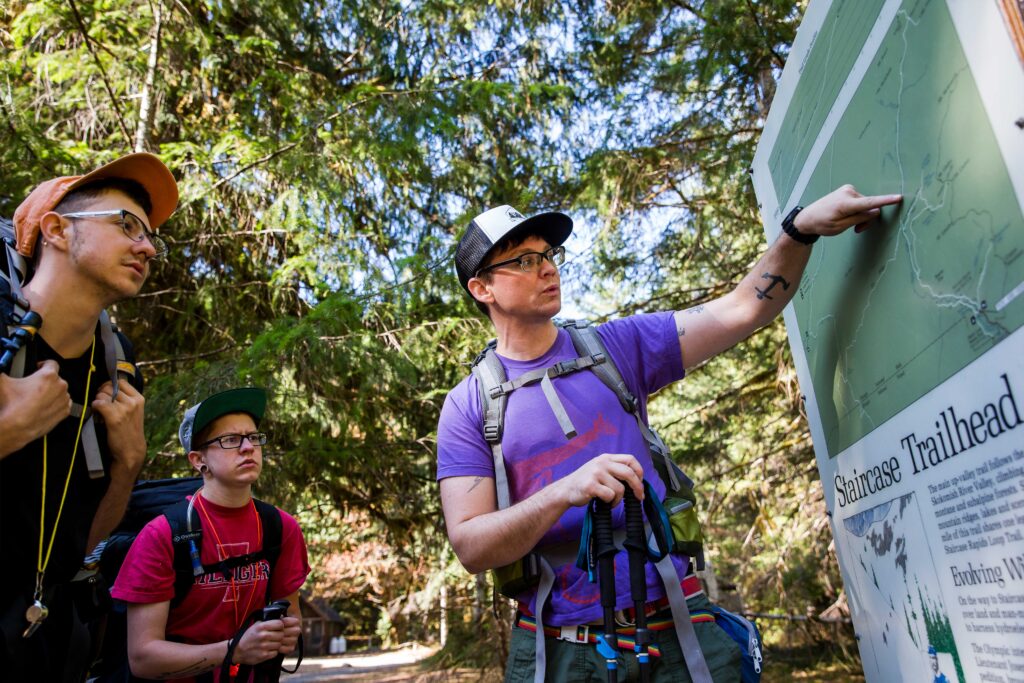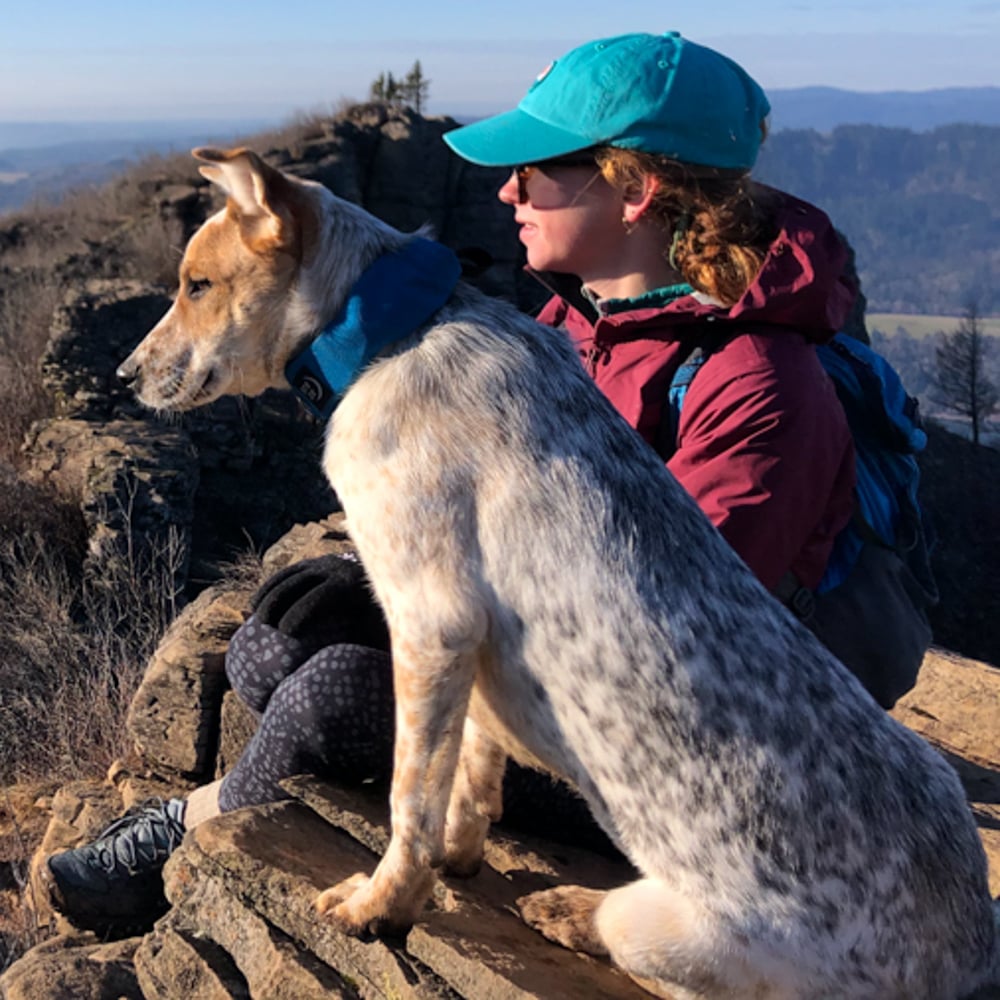 Kelly Knauf leads the marketing team at Outdoor Prolink. She is a mountain lover, outdoor enthusiast, and professional snack packer. By day she answers emails and writes content, by night she's plotting her next camping trip or snowboarding adventure.