How to Adventure Outdoors in 5 New Ways
What—and who—defines outdoor adventure? Can our adventure be just unwinding, reconnecting, and moving mindfully? Or does it have to involve profuse sweating and scaring ourselves for our adventures to "count"? "
As a global adventurer, I've learned that enjoying Mother Nature's offerings doesn't require fear, frustration, or force. This summer, let's review four new ways to enjoy outdoor adventures that don't get those sweat glands pumping, but do help you recharge your internal batteries and reconnect to the natural world around you. Maybe after trying one or more of these adventures, nature can show you how 'mindful adventure' is one more way to get outside every day.
Stargaze: Turn Your Eyes to the Night Skies
Since time immemorial, humankind has looked towards starry night skies for answers, guidance, and meaning. Whether you're looking to learn more about your zodiac sign, spot prominent navigational landmarks, or simply be entranced by our size compared to the celestial bodies above, stargazing is a great way to enjoy a visual map of our universe.
As a beginner just learning about astronomy, I love this list of apps that AstroBackyard.com has put together: be sure to download SkyView Lite and The Moon – Phases Calendar to get started. Both apps are free for both Android and iPhone. There are many more apps listed on the same site that could be great for jump starting your astrological meditation.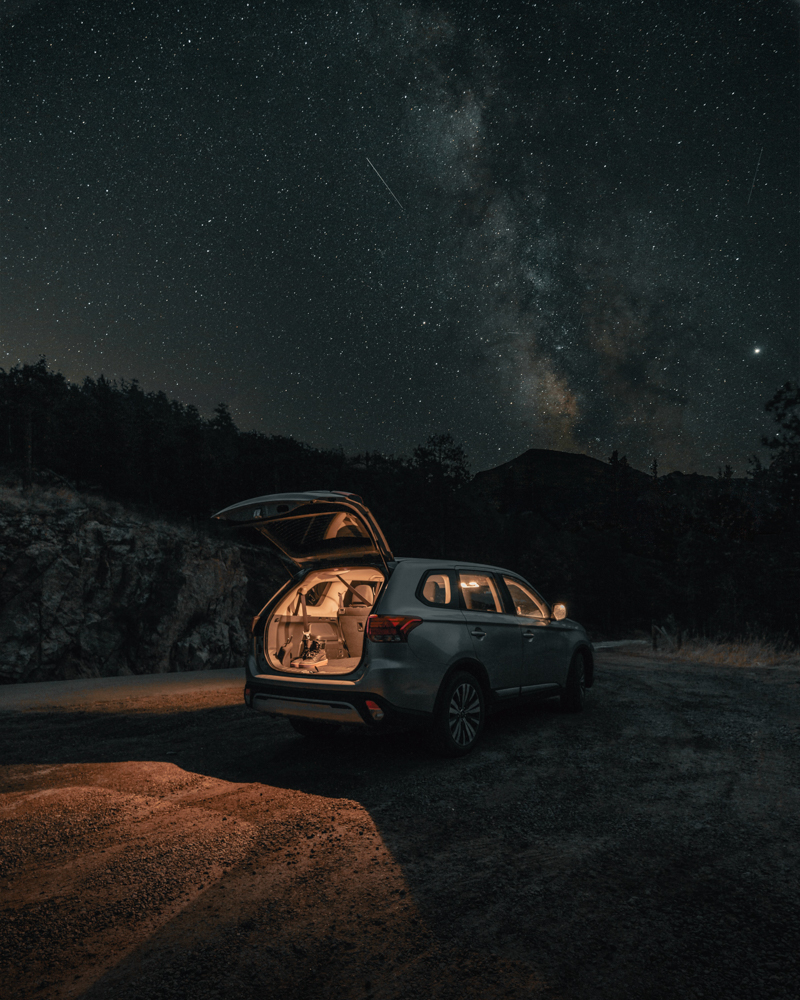 Step Into Stewardship
Stewardship is about building a relationship with the land and other non-human beings that live there, learning to care for ecosystems beyond the four walls of our known worlds. …. As public land owners (ahem, US-based tax paying citizens), we all have a stake in how public lands are managed. Public lands include lands administered by the US Forest Service, Bureau of Land Management, and even state and regional parks.
Stewardship helps us get hands-on experience while learning about and caring for our public lands. Often, it is a great way to find new adventure partners who care about preserving the delicate ecosystems that make up our public lands.
To find local stewardship opportunities, check out the Access Fund, International Mountain Bicycling Association, the American Trail Running Association (ATRA), and American Rivers.
Other important organizations doing communal work bridging stewardship and access include Nuestra Tierra Conservation Project (addressing border communities), Outdoor Afro, Native Women's Wilderness, and Latino Outdoors.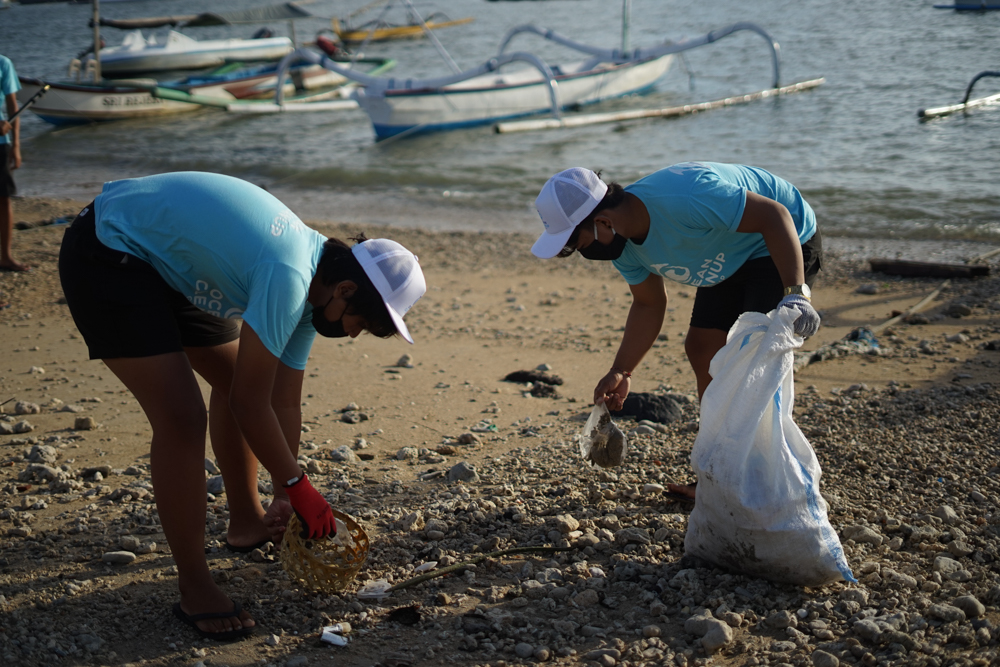 Support Someone Else's Adventure
Have you ever considered how your own outdoor adventures have helped you find empowerment, strength, and fulfillment? Adaptive sports help athletes and adventurers with cognitive, sensory, and physical disabilities access outdoors recreation (as well as other types of recreation). Achieve Tahoe,the nation's first adaptive sports program, aspires to provide affordable inclusive physical and recreational activities that build health, confidence, and independence. Volunteer as an adaptive sports instructor or assistant to share your knowledge with people with disabilities while using teaching techniques and specialized equipment tailored to each individuals' specific needs.
As an adaptive sports ski instructor in 2019, for example, I enjoyed some of the most fulfilling turns I've ever taken while volunteering with Achieve Tahoe. And, I became a better skier, since the program helped me refine my own skills on two planks!
Find your local adaptive sports program via Move United, and join the 30,000+ volunteers nationwide sharing recreation for all.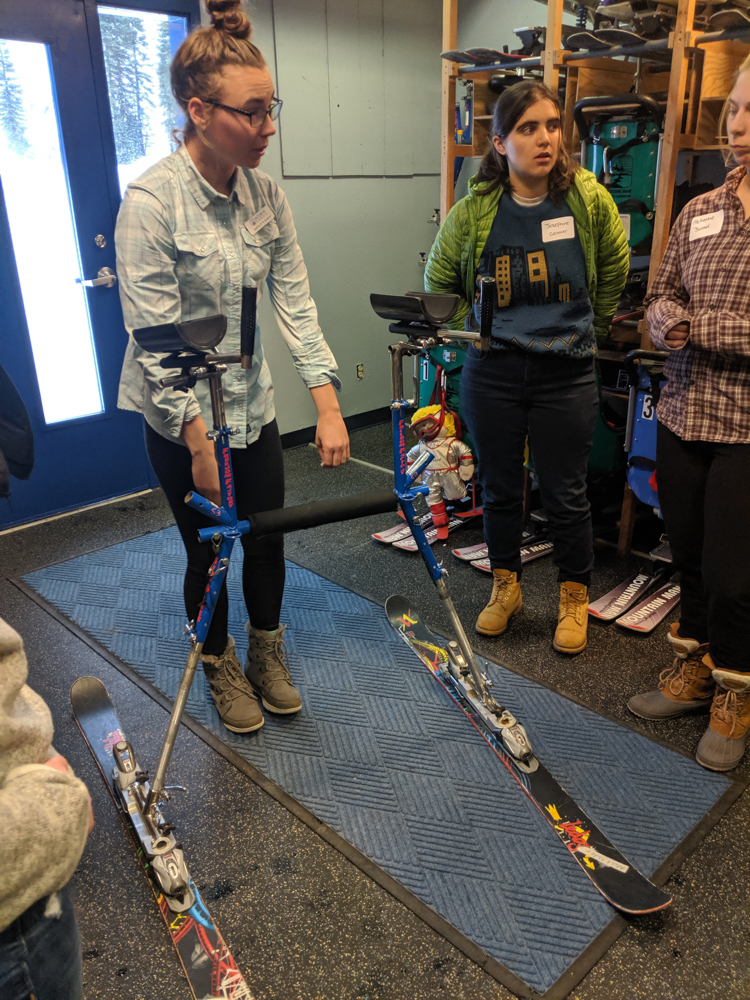 Take a Forest Bath
Long known in Japan as shinrin-yoku, forest bathing or forest therapy is the practice of immersing our senses in nature with the intention of enhancing well-being. This mindfulness-based practice emphasizes simply focusing on your awareness of being in nature. Whether you're meandering through the woods, basking in the sun under a tree, or engaging in a wilderness therapy session, forest bathing is screen-free time that invites participants to fully engage their senses.
Shinrin-yoku provides a plethora of health benefits (read more from the National Institute of Health here), including reduced blood pressure, reduced pulse rates, reduced blood sugar, and reduced stress hormone levels. At the same time, its physiological benefits include strengthened immune system and enhanced mood.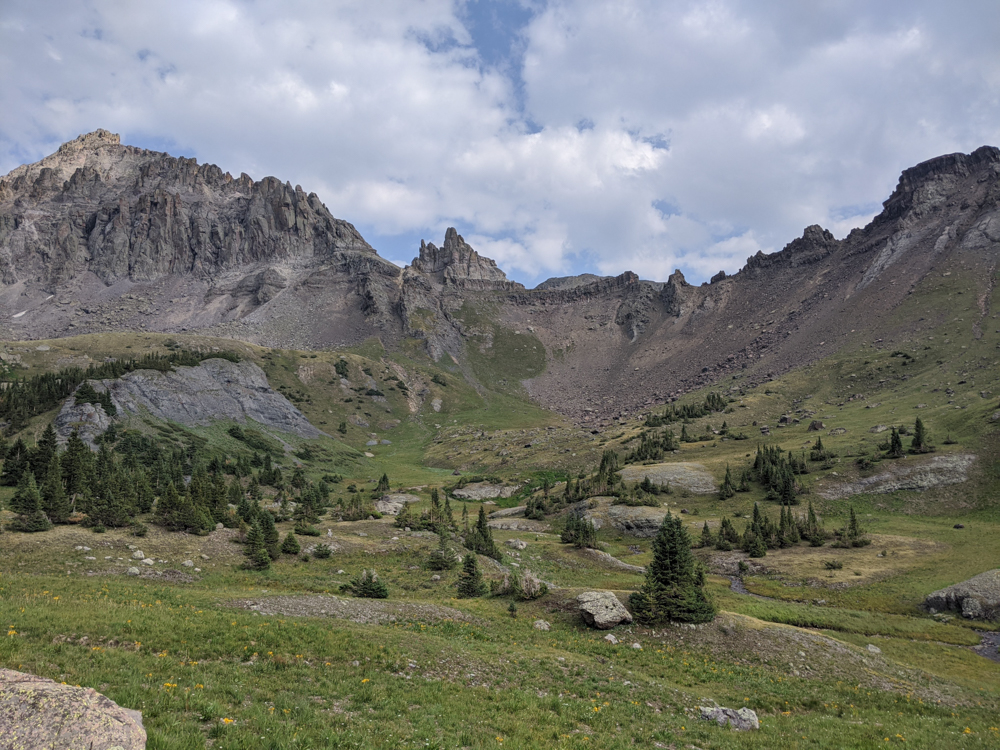 Try Grounding Yourself
Have you ever noticed how calming a walk on soft pine needles or cool beach sands can be? How after a long day, kicking off your shoes to scrunch your toes in the front yard's green grass can help you breathe more easily?
Whether you realized it or not, you've unintentionally reconnected yourself to the earth. According to Healthline, grounding, aka earthing, is a therapeutic technique that involves doing activities that "ground" or electrically reconnect you to the earth. This practice relies on earthing science and grounding physics to explain how the Earth's electrical charges can benefit your body.
The easiest way to ground? Walk barefoot on natural surfaces while outside, lie down directly on the earth, or take a swim in a body of water.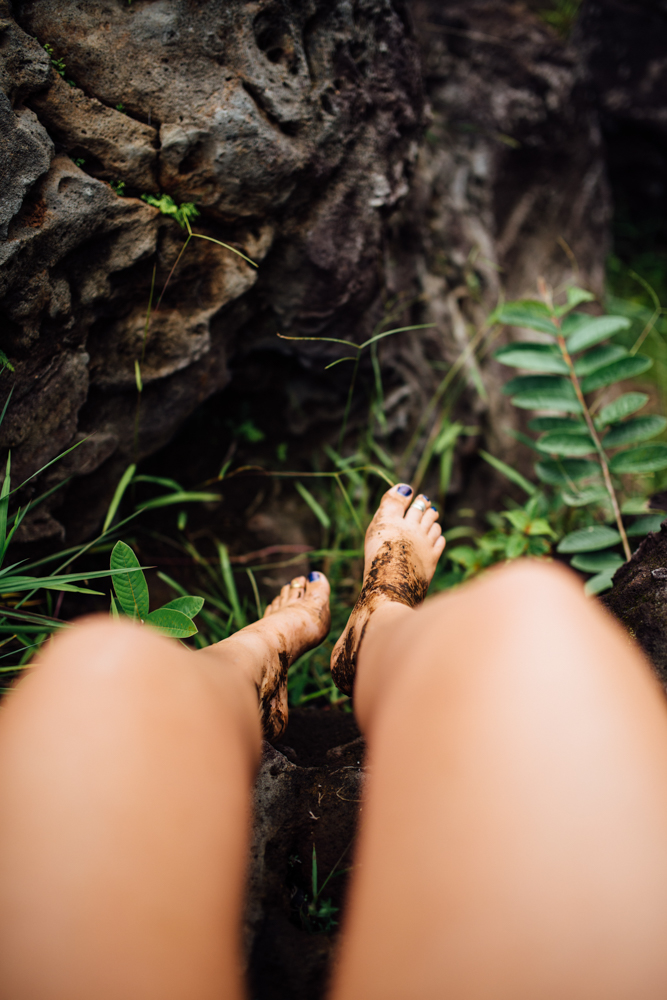 ---
The best part about outdoor adventure? Each of us gets to define what it looks like on our terms. You can use these activities to help supplement your more intense adventures. Or these suggestions could be your gentle introduction to the great outdoors. Either way, we want to know: what makes outdoor adventures fulfilling for you?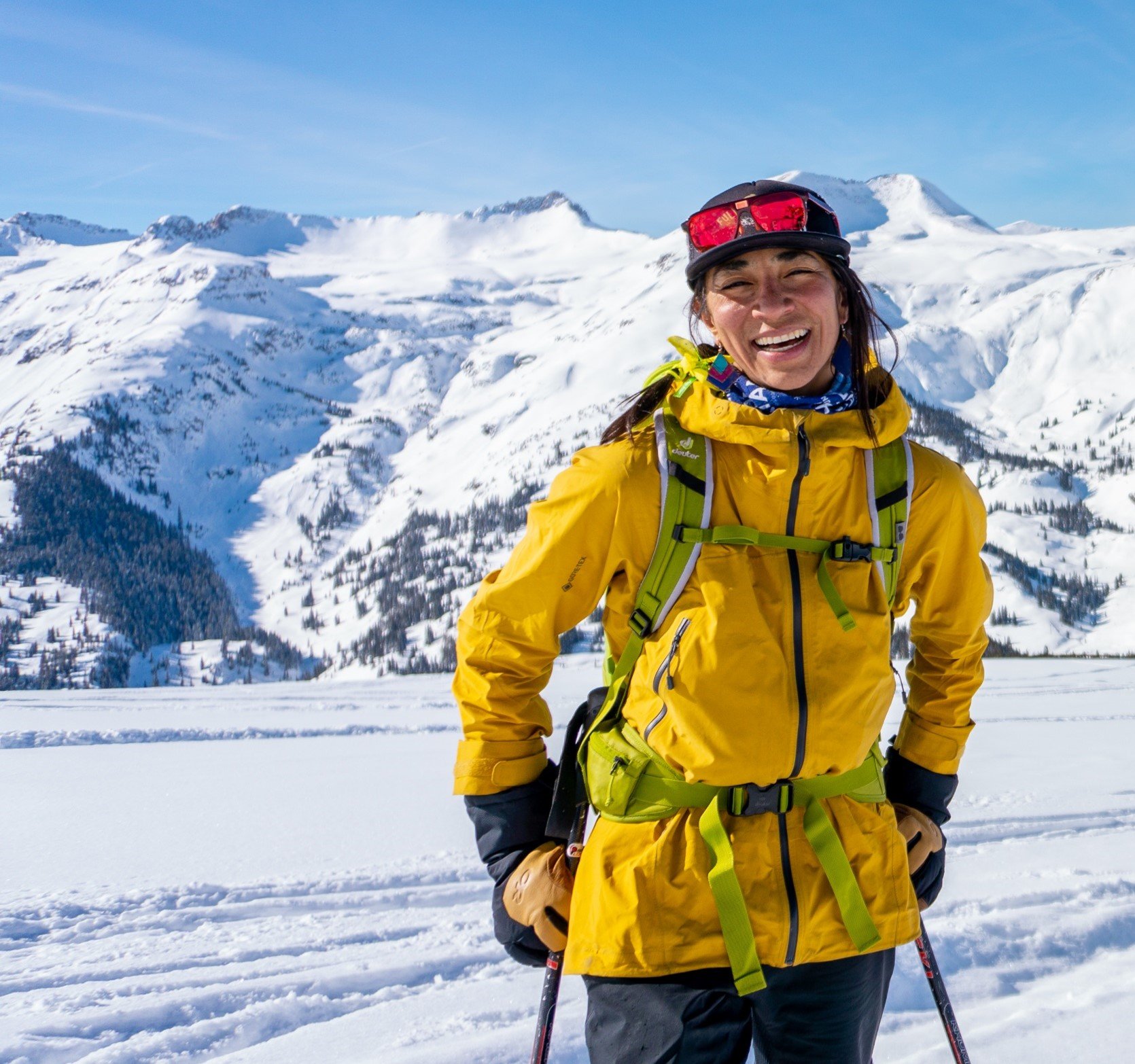 Athlete and storyteller Dani Reyes-Acosta aims to inspire individual action and collective communion through self-care and self-determination found in the outdoors. After leaving cushy corporate life to find her way back to her roots, she ticked rock climbs and ski lines across Argentina, Chile, Canada, and the USA on a circuitous path to self-actualization. Find her online as @NotLostJustDiscovering or via DaniReyesAcosta.com