Outdoor Prolink Launches Manifesto; Outlines Commitment to a Responsible & Productive Pro Channel
Manifesto re-confirms Outdoor Prolink's commitment to being the most trusted, responsible pro purchase program in the outdoor industry during pivotal time.
Outdoor Prolink, the pro purchase program created for outdoor professionals at the heart of the industry, announces its Manifesto – A Commitment to Responsibility & Authenticity in the pro channel. The Manifesto reconfirms the company's commitment to a clean channel connecting pros, brands, and specialty retailers, at a landmark time as the industry emerges from the pandemic.
Outdoor Prolink is an independent company founded in 2004, in the Boulder, Colo. basement of professional outdoor guide turned outdoor brand leader Gareth Richards. He recognized a need to connect and outfit outdoor professionals with high-quality, affordable gear that would enable them to do their jobs better. Richards knew that outdoor pros were influencers long before they were labeled as such, and he also had a strong instinct that outfitting these pros would catalyze them to introduce more people into our wild places.
Fast forward to 2021, 17 years later. The pandemic has brought an incredible awareness and interest in the outdoors and Richards and his team believe Outdoor Prolink can play a supporting role in turning new participants into outdoor enthusiasts. Collectively, they've created the Outdoor Prolink Manifesto, which is intended to infuse trust and impact into its pro channel.
The Manifesto re-confirms Outdoor Prolink's commitment to its membership base, its brand partners, and to retailers. This is the three-pronged foundation supporting a clean pro channel that Richards envisioned when he launched Outdoor Prolink, and it's what he and his team work hard to hold up today.
"Our channel will be very impactful in supporting the growth of our industry at this pivotal time, and our Manifesto showcases our commitment to doing just that by connecting pros, brands, and specialty retailers in the most responsible, trusted, and impactful way possible," he said.
In addition to sharing the founding story and mission of Outdoor Prolink, the Manifesto also brings clarity to the qualification and screening process adhered to in selecting pros to enroll.
"We've always been, and will continue to be, a trusted and responsible pro purchase program managed by people you know and trust," Richards said. "We go to work daily to serve the outdoor industry. We strive to connect consumers with trusted leaders and, from there, to trusted retailers."
Outdoor Prolink's verification process is unlike many in the industry, with their membership specialists vetting every application rigorously. After 12 months, each pro is required to upload current documentation to renew their membership. If they do not update their documents after three months, their account is terminated.
As the premier pro purchase program, Outdoor Prolink refuses to let its membership base get diluted. The following are NOT considered Outdoor Prolink pros and are not accepted onto the platform:
– Outdoor enthusiasts, "experts" or hobbyists
– Subscribers, members of and/or donors to outdoor clubs, non-profits, or publications
– Students, participants, or graduates of outdoor skills courses
– Professionals in careers outside of the outdoor industry as defined by the OIA
– Former outdoor industry professionals who are no longer actively employed in the industry
Richards recently joined Verde's Kristin Carpenter on the Channel Mastery Podcast. The episode, which aired on Friday, 5-28-21, discusses the founding story of Outdoor Prolink as well as the evolution of the organization, the importance of bringing together pros, specialty retailers, and brands into the Outdoor Prolink channel, and how the Manifesto will guide its growth going forward.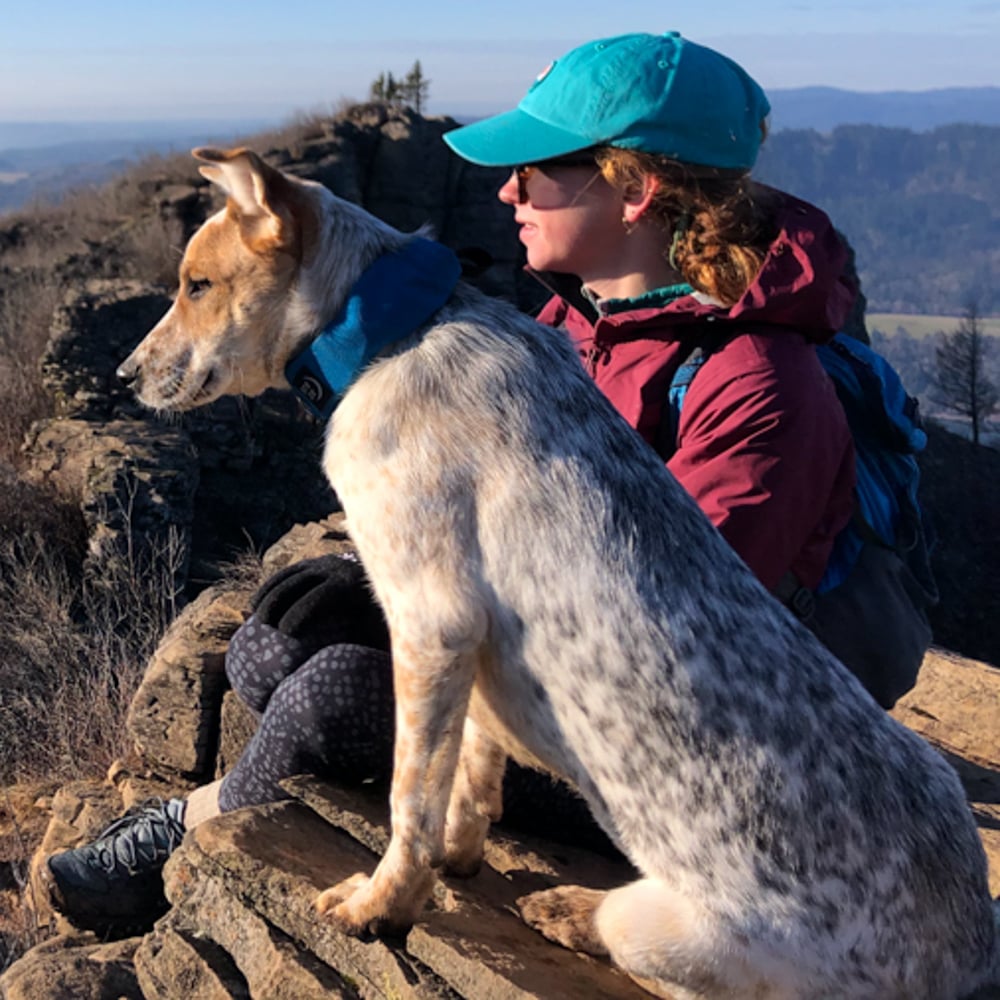 Kelly Knauf leads the marketing team at Outdoor Prolink. She is a mountain lover, outdoor enthusiast, and professional snack packer. By day she answers emails and writes content, by night she's plotting her next camping trip or snowboarding adventure.