ProView – Big Agnes Salt Creek SL3 Tent
After years of squeezing myself, my husband, our dog, and all of our gear into an old two-person backpacking tent, we were more than ready to graduate to a roomier tent with some upgraded features. Most of our camping adventures these days are car-camping trips, with one or two short backpacking excursions sprinkled in. The Big Agnes Salt Creek SL 3 checks all the boxes of the do-it-all tent I was looking for: a fully-featured, superlight backpacking tent with lots of room for my little family and fantastic views.
Big Agnes Salt Creek SL3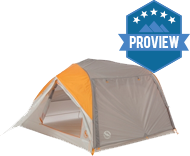 Product Description: Have your cake and eat it too with the Salt Creek SL series of tents. Featuring three doors(!) that offer double side doors with double vestibule storage plus one head-entry door with an awning-style entrance, this tent can do it all and then some all the while hitting the mark for a full-featured backpacking tent. Steep walls create ample shoulder space while the 3D bin pocket uses up dead space above the feet to create generous storage inside the tent.
Offer price: MSRP: $349.95
Quality

Features

Fit

Durability
Summary
The Big Agnes Salt Creek SL 3 is the perfect do-it-all tent. Small and light enough to take backpacking, while still roomy and feature-rich for lux car camping trips. If you are only going to have one tent, this is your tent!
Pros
Easy setup

Roomy

Fully featured

3 doors

Great views
Cons
Thin material (definitely need a footprint)
We put the Salt Creek SL 3 to the test on a car-camping trip to Lake Koocanusa, a 90-mile long reservoir that spans the border between Montana and British Columbia through the Kootenai National Forest. The name of the reservoir is derived from a mashup of the Kootenai River, Canada, and USA: Koo-Can-USA. In the spring before the water rises from snowmelt, most of the lake is surrounded by large beaches made of silty-clay sand that makes for incredibly dreamy camping spots and a super comfortable night's sleep. We were able to drive our cars right onto the beach from the access point and set up camp between the tall, clay bluffs and crystal clear waters.
Set Up and Size
The tent fit easily in my 65L backpacking pack, and weighs in at only 5lb 2oz. When fully set up, it is 47 inches tall: just tall enough to sit or kneel comfortably in the tent. My husband and I decided to set it up twice; the first time we'd built it together, and the second time I would try it on my own to test out the ease of setup.
Big Agnes did a great job keeping the parts as simple as possible on this one. Inside the bag there is the tent, the fly, a set of four poles connected by a hub, one cross pole, and a small bag of stakes. Without looking at any instructions, we quickly realized that the tent clips and poles are color-coded either orange or grey to make setup a breeze.
With two people setting up, the four pole hub is quick to build. When I tried it alone, it was a bit unruly, but with some creative body positions and a little patience I made it happen!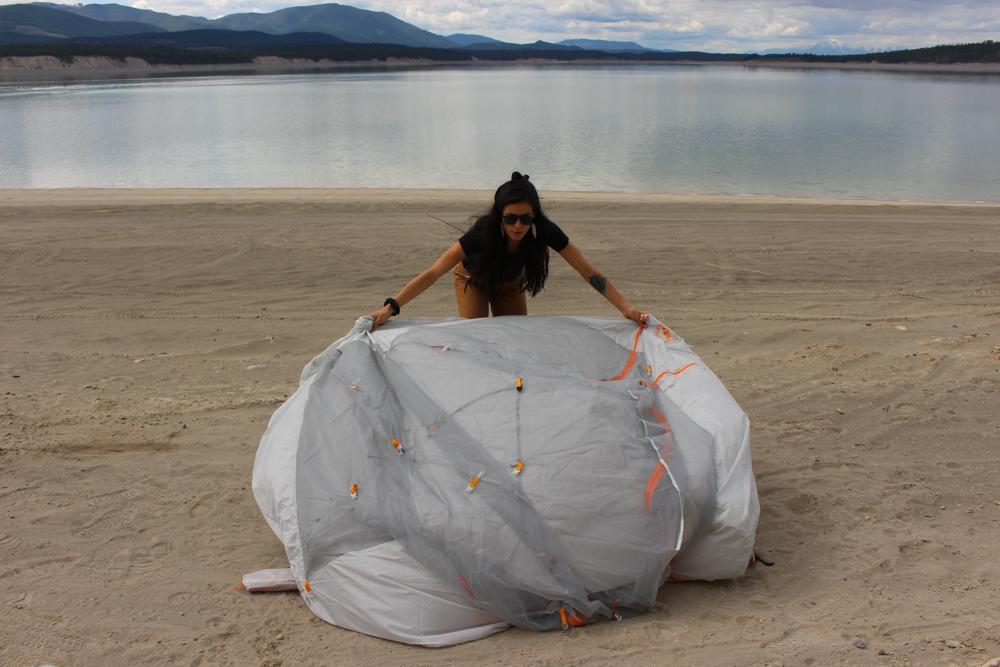 Big Agnes has created some unique and clever systems for attaching the cross pole to the hub poles, as well as the tent to the cross pole itself. Two clips on the hub poles simply snap around the cross pole, while the tent has two plastic clips that slide onto hooks on the bottom of the hub pole clips.
Features
The tent poles create near-vertical walls that result in lots of room for your head and shoulder while sitting up inside the tent.
Now, if you are looking to get some great views from home away from home, this is your tent. The Salt Creek SL 3 has a head-entry door with an awning that can be set up with your trekking poles for a shaded vestibule. We set ours up so we could soak in the Rocky Mountains and lake views while making our morning coffee. Usually I wake up feeling claustrophobic and wanting out of my tent as soon as possible, but in the Salt Creek I found myself wanting to wake up slow, hang out and lounge with the doors open.
With two roomy side doors and a head-entry door, plus a small top vent, there is plenty of airflow in the tent on warm days and lots of storage for all of your gear. Inside of the tent, there are lots of features that keep your gear organized and stored away. Media pockets on either side of the tent are the perfect place to stash your phone, and they even thought to include a slot for your headphones!
Our favorite spot is the 3D bin pocket above the foot area, where we kept a few layers, books and other items that we wanted quick access to without cluttering the tent floor or having to rummage through our bags. Various hooks and loops throughout the tent make hanging lanterns and other lights quick and easy.
Room for Improvement
You'll definitely want to purchase the footprint for this one or bring a tarp with you, as I have set it up in more wooded areas and already noticed a few small holes in the base of the tent from sticks and rocks. Because the fabric is so light, it needs a little extra protection on the bottom to prevent tears.
The Final Word
I highly recommend the Salt Creek SL 3 whether you are looking for a super light, roomy backpacking tent or you are just wanting a fully-featured car camping tent. This tent definitely goes both ways, and brings a little luxury no matter where you pitch it. Now that we have experienced a tent with three doors and so much storage, it's really hard to imagine going back. I can't wait for our next adventure!
Shop the on Big Agnes Salt Creek SL3 on Outdoor Prolink. Not a member? Apply today!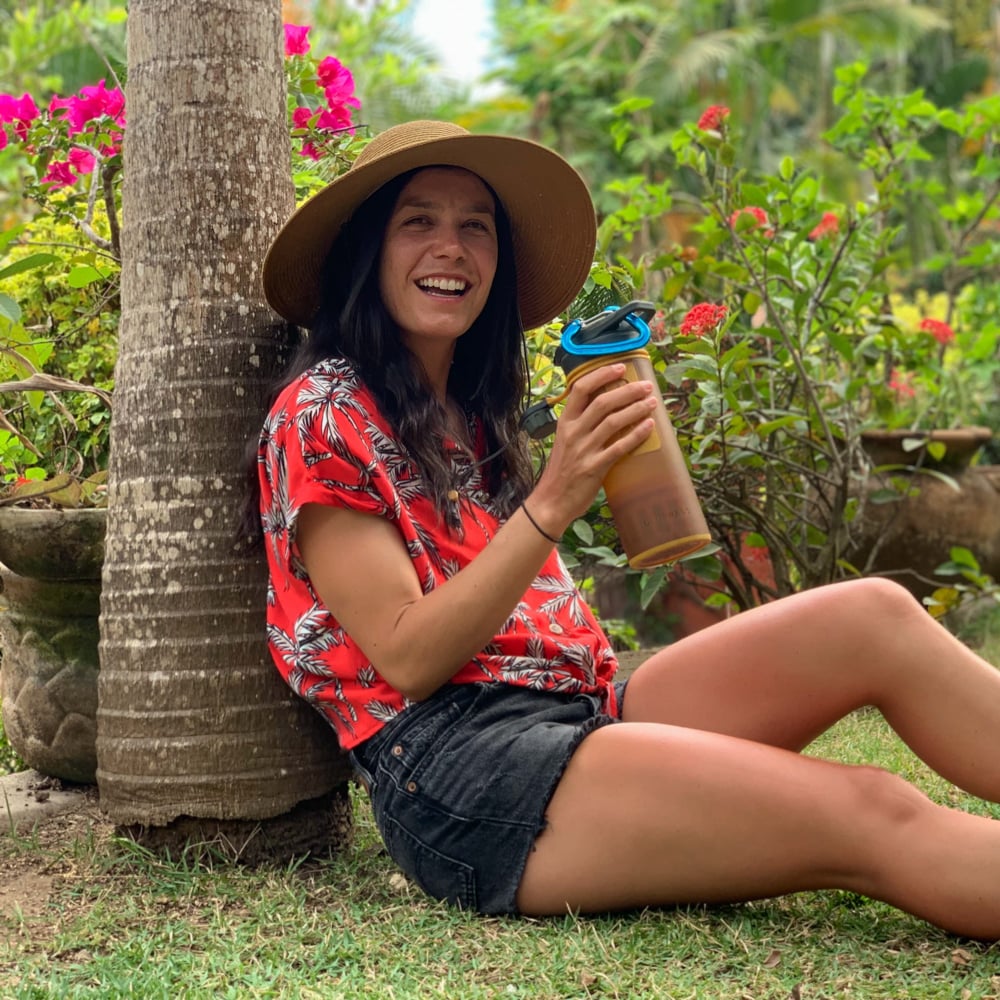 Kenzie Rodriguez is the Head of Marketing at Outdoor Prolink. She lives in Whitefish, Montana where she loves to ski, hike, bike and hit the water with her husband and her dog, Bea.