Uncertainty Abounds: Inbounds and Out-of-bounds
As COVID-19 continues to spread globally, rumors and uncertainty spread in the snow sports community. We surveyed 2,200+ outdoor industry professionals to gather insights into trends for this winter season – what we found might surprise you.
To say that this year's resort skiing and snowboarding landscape is up-in-the-air is an understatement. Abrupt, premature closures of most ski areas in March 2020 due to the spiking pandemic sent shock waves through mountain communities and the outdoor industry as a whole. Those closures have many long-time pass holders waiting for assurances about what the 2020/21 season will hold, while ski area employees are left wondering whether their trusty winter job will materialize and – if not – how they will make ends meet.
There is no precedent to draw on, and thus, rumors have been a'flying while snow sports enthusiasts and professionals awaited concrete news. Epic Pass' announcement of their new reservation system for 2020/21 started a wave of powder day FOMO panic. Then, other resorts and resort groups began announcing different strategies: new pricing at Wolf Creek, discontinued walk-up tickets at Mammoth, modified lift access, more reservation requirements, limited pass sales – new changes are announced every day.
All the news has generated some big hairy questions and compelling theories about what this winter will bring. Will people feel safe to be around crowds at the resort? Will reservation systems dampen pass sales? How will the pandemic impact mountain economies?
Perhaps, one of the most head-scratching is how restrictions at resorts will impact participation in the backcountry. March resort closures caused an immediate surge in traffic to popular touring destinations; in some places, cars were parked bumper-to-bumper as far as the eye could see. Specialty retail shops sold through their entire inventory of backcountry equipment in a matter of weeks. Skin tracks were blown out and easy-access zones were skied into mogul fields. Worst of all: as skiers desperate for turns flocked to the backcountry, human-triggered avalanches increased.
What will this winter bring?
We wanted to get a better read on how the pandemic is impacting purchasing decisions, sentiment and overall involvement in winter sports. To get the real scuttlebutt, we surveyed over 2,200 verified outdoor industry professionals. Here's what we found.
I will probably be skinning into the backcountry all winter, which is cool with me.

– Forest Service Professional from New Mexico
The respondents
68% of survey respondents hail from the Mountain West or Pacific regions of the United States. Just under 25% live in Colorado, 10% in California and 8% are living in Washington State. All are verified outdoor industry professionals and members of Outdoor Prolink.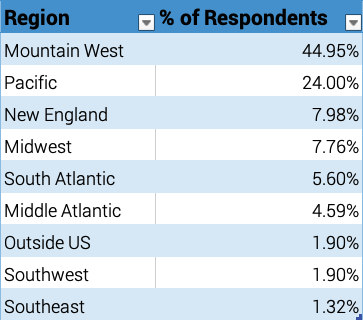 Are you buying a ski pass this year?
42% of respondents said they are not planning to buy a pass this year, while another 22% said they aren't sure yet.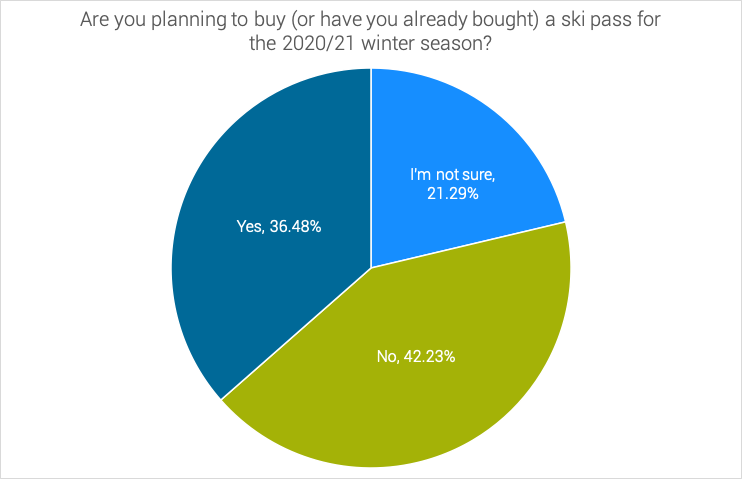 I normally buy the IKON Pass to travel, but this season I am not.

– Patagonia Employee from Colorado
Usually, we'd get resort passes but we might just get passes for a couple days this year. Instead, it'll be more backcountry skiing and hopefully some good snow.

– Climbing Gym Employee from Colorado
The Epic Pass reservation system seems like a pain, but we will make it work.

– Nordic Center Employee from Colorado
Of those who are planning to purchase a ski resort pass this year, 27% of them plan to purchase more than one ski pass while 24% will purchase just one pass.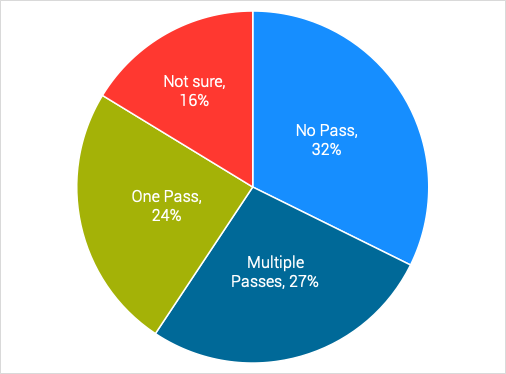 Which pass are you planning to purchase?
Since Alterra first announced the Ikon Pass in late January 2018, it has gained incredible traction as the best, and only, direct competitor to the behemoth Epic Pass. In our survey, an equal amount of pros are planning to buy (or have already bought) either the Epic Pass or the Ikon Pass – about 24% each. The vast majority of pros, about 45%, are planning to purchase a pass for their local ski hill.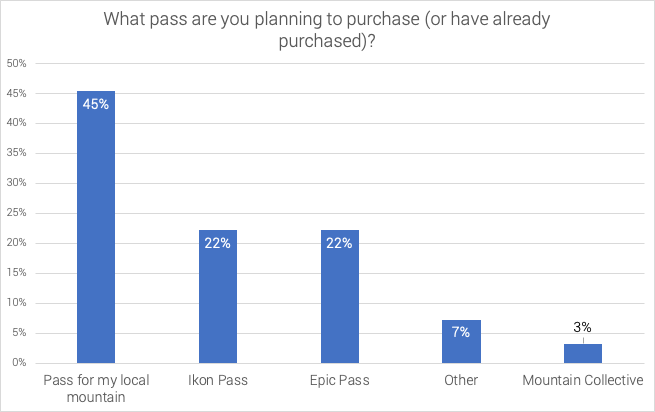 Made me more stoked to get a Silverton Pass. One lift, few people, endless possibilities.

– Outdoor Program Trip Leader from Colorado
I am unlikely to travel west or abroad for skiing/snowboarding. I will probably just stick with more local mountains in VT/NH.

– REI Associate from Massachusetts
Do you backcountry ski and/or splitboard?
Keep in mind that our members at Outdoor Prolink sway much more technical than your average Joe/Jane. That said, over 54% of survey respondents said that they currently backcountry ski, splitboard or both. 46% said they have never done either.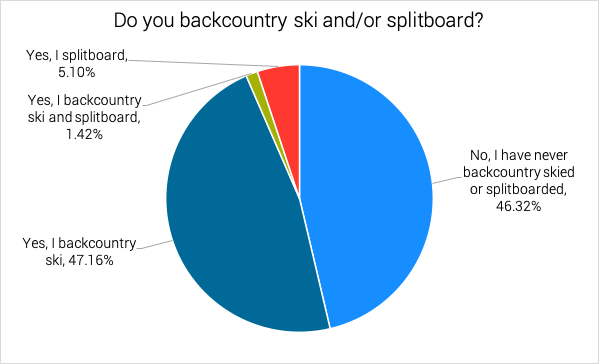 Of those who have never ventured out into the backcountry, over 60% of them said they don't plan on trying either for the first time this year. About 34% plan to try backcountry skiing for the first time in 2020, and about 6% are planning to try splitboarding for the first time.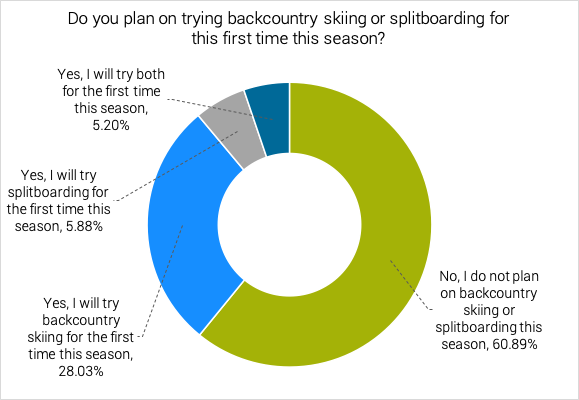 The pandemic has encouraged me to take up splitboarding to avoid issues at the resorts, distance myself from crowds, build better relationships with my friends and potentially make some new ones.

– Vail Resorts Employee from Colorado
I bought a snowmobile and intend to do a lot of sled-skiing this winter to avoid crowds.

– Search and Rescue Professional from Washington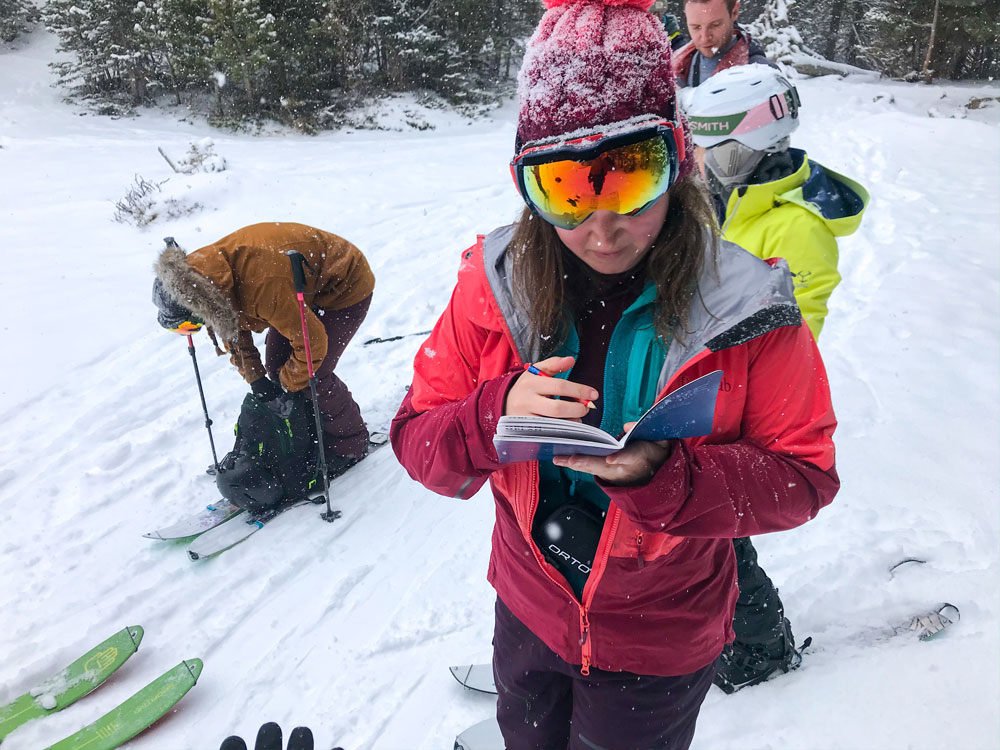 Backcountry skiing experience and education
For the 1,000+ respondents who said they already backcountry ski and/or splitboard, we asked them a bit more about their experience and education. Overall these outdoor professionals are quite experienced and educated in backcountry safety.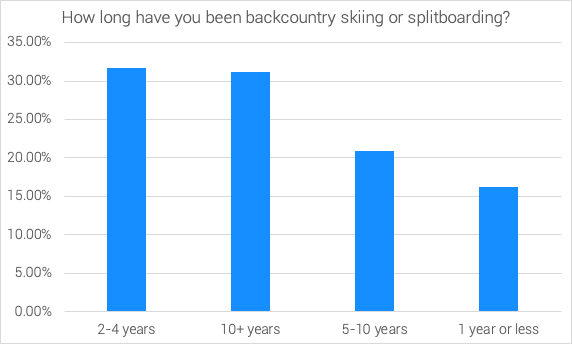 Due to the pandemic, I am concerned that backcountry access parking areas will be closed again. Also, I worry that novice people will go to the backcountry without proper gear or training and put our first responders at risk.

– Search and Rescue Professional from California
I am very worried that with restrictions at resorts the backcountry will become extremely crowded. Still planning on getting out and skiing no matter what.

– Mountain Guide from Oregon
What backcountry equipment are you planning to buy this year?
Outdoor brands have been preparing for what they think will be a big growth year for backcountry safety equipment, touring and splitboarding gear. Here are the gear items that pros are planning to purchase for this winter season: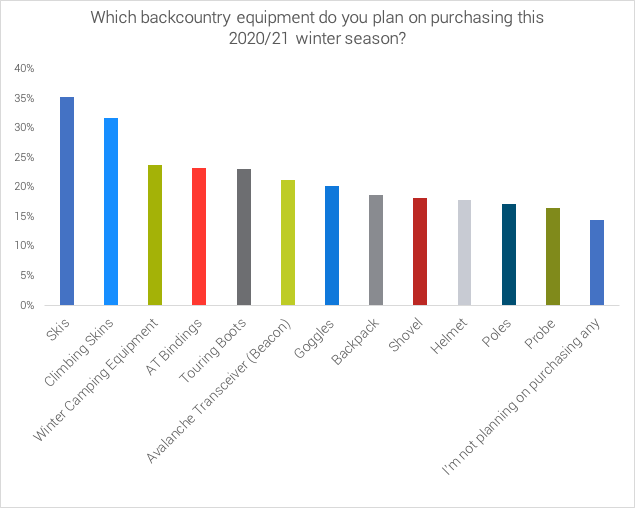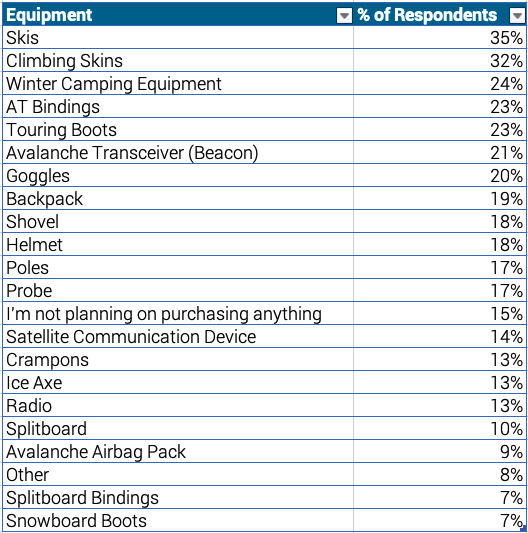 The majority of those who are planning to purchase new gear for the backcountry this year are looking to spend under $1,000 total. 21% of respondents will spend over $1,000 on gear, while 13% won't spend any money at all on backcountry equipment.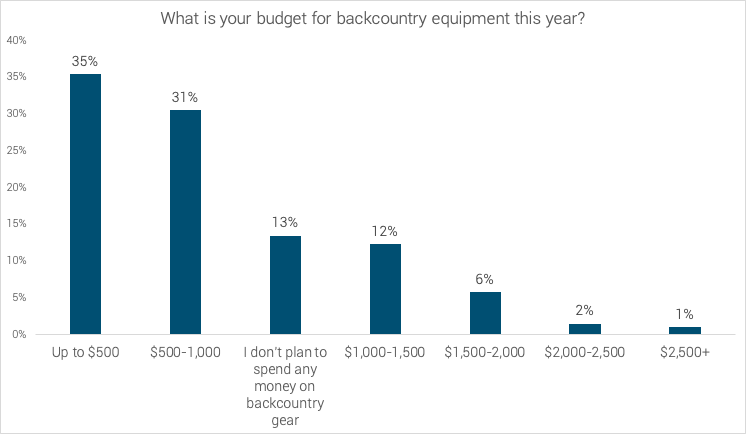 I am very interested in getting into the backcountry. Being laid off due to COVID-19, I'm unsure if I will have enough money to spend on my backcountry setup. I'm looking for a new job and unsure of what that job will be/what my schedule will be/how much time I'll have to ski and snowboard.

– Laid Off Outdoor Professional from Colorado
With resort openings in question, backcountry may be the only option for skiing this year so I'm accelerating my plans for getting a setup that can accommodate it.

– Outdoor Educator from Colorado
Uncertainty abounds
As the closing question of our survey, we asked pros to share the ways that the pandemic has impacted their plans for snow sports participation this year and how they are feeling about all of it. Some other key themes emerged:
Fears about crowds and social distancing
I plan on avoiding busy times at the local mountain.

– Outdoor Media Professional from Wisconsin
Races will be smaller, social distancing required, lodge and locker room activities may be curtailed.

– PSIA Ski Racing Coach from Connecticut
Not going into any ski lodges, that's for sure!

– Field Ecologist from Montana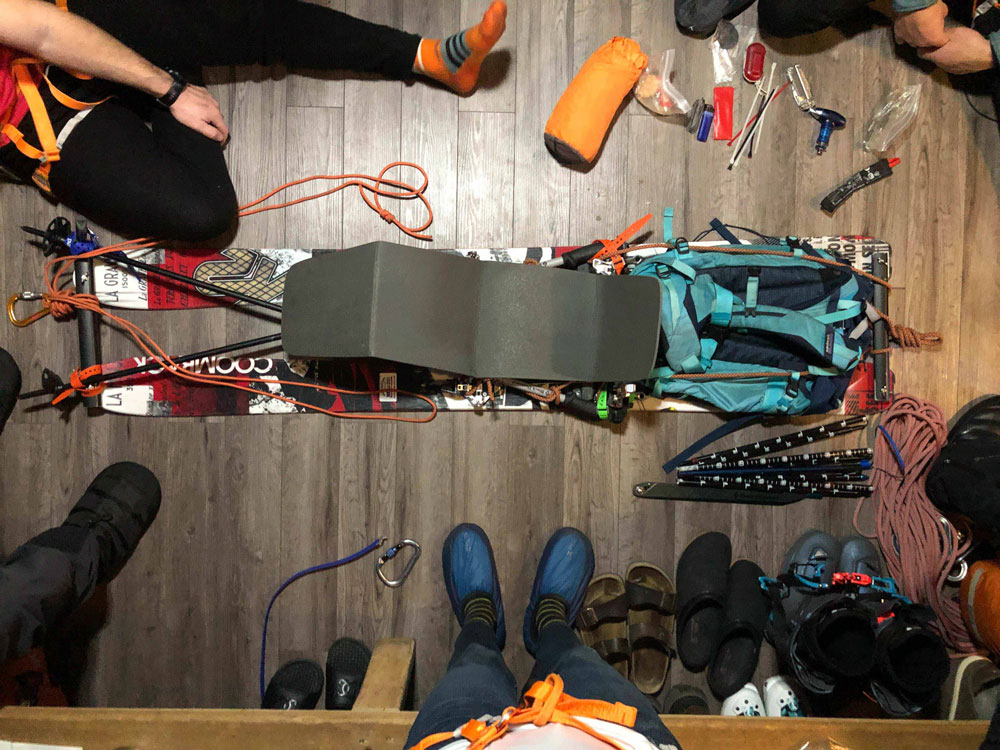 Cancelled trips
A lot of my anticipated trips/plans have had to be drastically modified or cancelled. A lot of this is logistics on the ground, but I'd say a majority comes with travel and navigating different state, county, local laws and guidelines as you travel to different locations. All travel outside the country has been thrown out completely at this point unfortunately.

– Outdoor Educator from Texas
Likely won't be going to Canada for annual BC ski trip to the Chic-Chocs. It's a small sacrifice to make, but will be the first time in four years I haven't made it up.

– Search and Rescue Professional from Vermont
Skepticism about reservations
I'm not very confident in our mountain to accommodate local skiers who ski either before, after or between jobs and are not able to always plan when they're going to be able to ski. The communication on how the reservation system is going to work is very poor.

– Parks Employee from Colorado
I expect to spend a lot more time in the backcountry due to the reservation system proposed at the mountains I frequent, and the wait time in lift lines due to a 1/10 of the uphill capacity we are used to.

– Lift Maintenance Supervisor from Colorado
Haha don't know yet… I teach and coach alpine skiing, and my company is instituting some weird ski reservation system which is evolving.

– Ski Instructor from Colorado
Hesitant to use my season pass. The reservation system will likely not work well with my schedule. Ill likely backcountry ski more often.

– Resort Employee from Colorado
Furloughs and layoffs
I've been wanting to upgrade my XC ski/snowboard situation to a splitboard for a while, but with COVID I'm not sure how long I'll be furloughed so I'm nervous about spending the money.

– Park Ranger from Arizona
I am unsure whether or not I will be able to responsibly recreate in the mountains this winter or gain my usual winter employment as a ski patroller.

– Ski Patroller from Colorado
I was intending to work in the ski industry, but am hesitant because of the lack of job security and potential for ski resorts to remain closed/close early.

– Outdoor Educator from Montana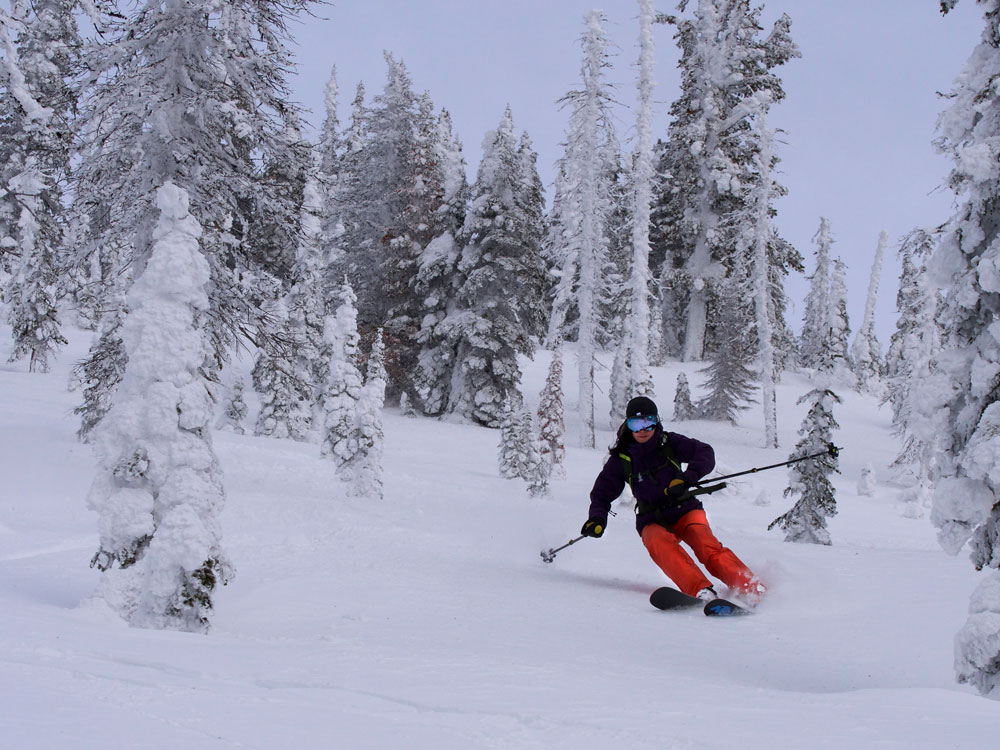 Out of all the uncertainty, one thing is for sure: the people will ski.
Skiing = Life (responsibly of course). Out of the 110 days I skied last year, 94 of them were in the east coast backcountry. Assuming mother nature cooperates, I should be able to replicate those numbers.

– Mountain Club Supervisor from New Hampshire
Let me tell ya… I couldn't agree more. Fingers crossed we'll still all be able to enjoy that early-bird parking lot egg and toast.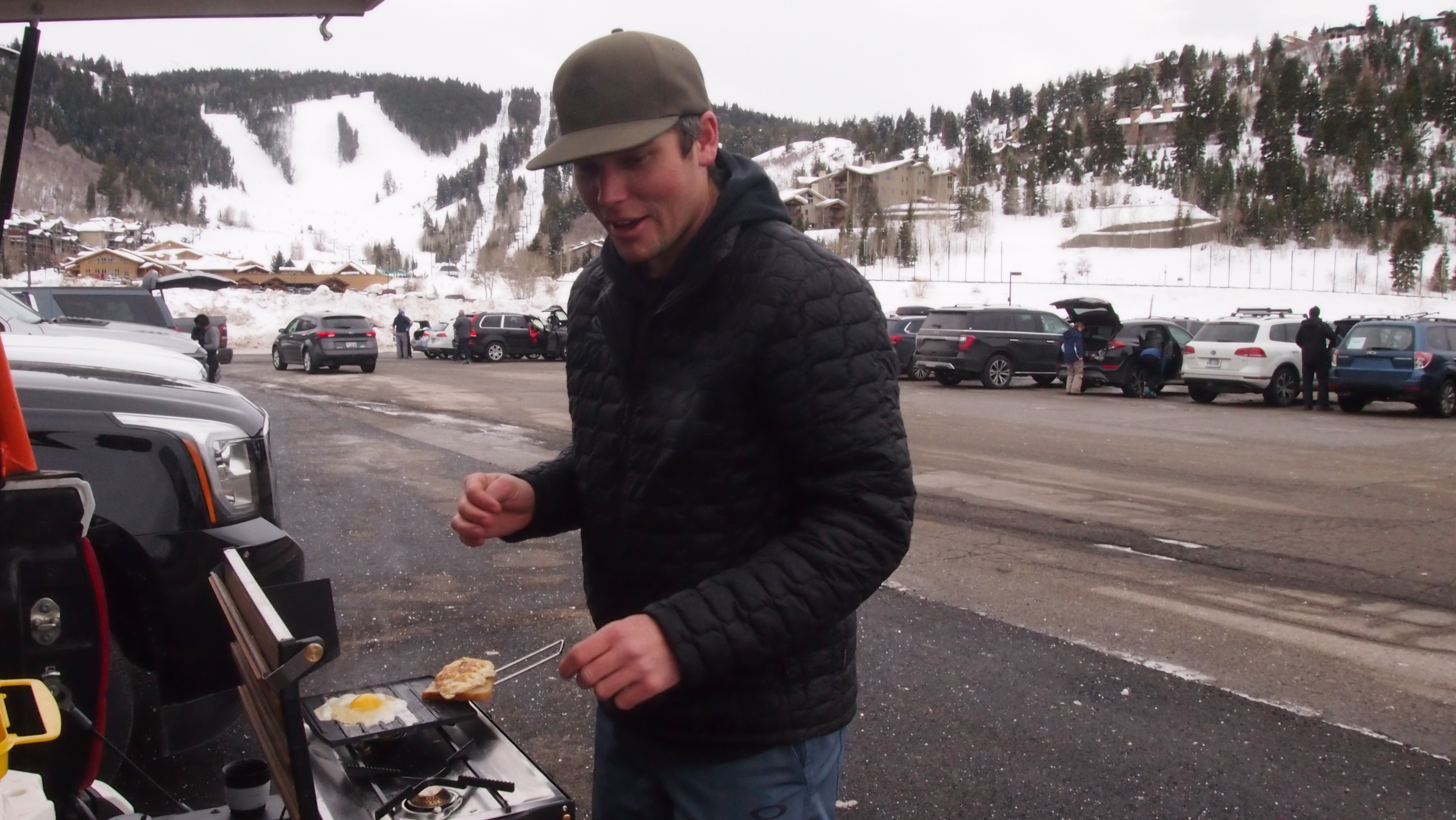 How are you planning to spend your winter ski season? Join the discussion in our Facebook Community Group or leave a comment below. We'd love to hear from you!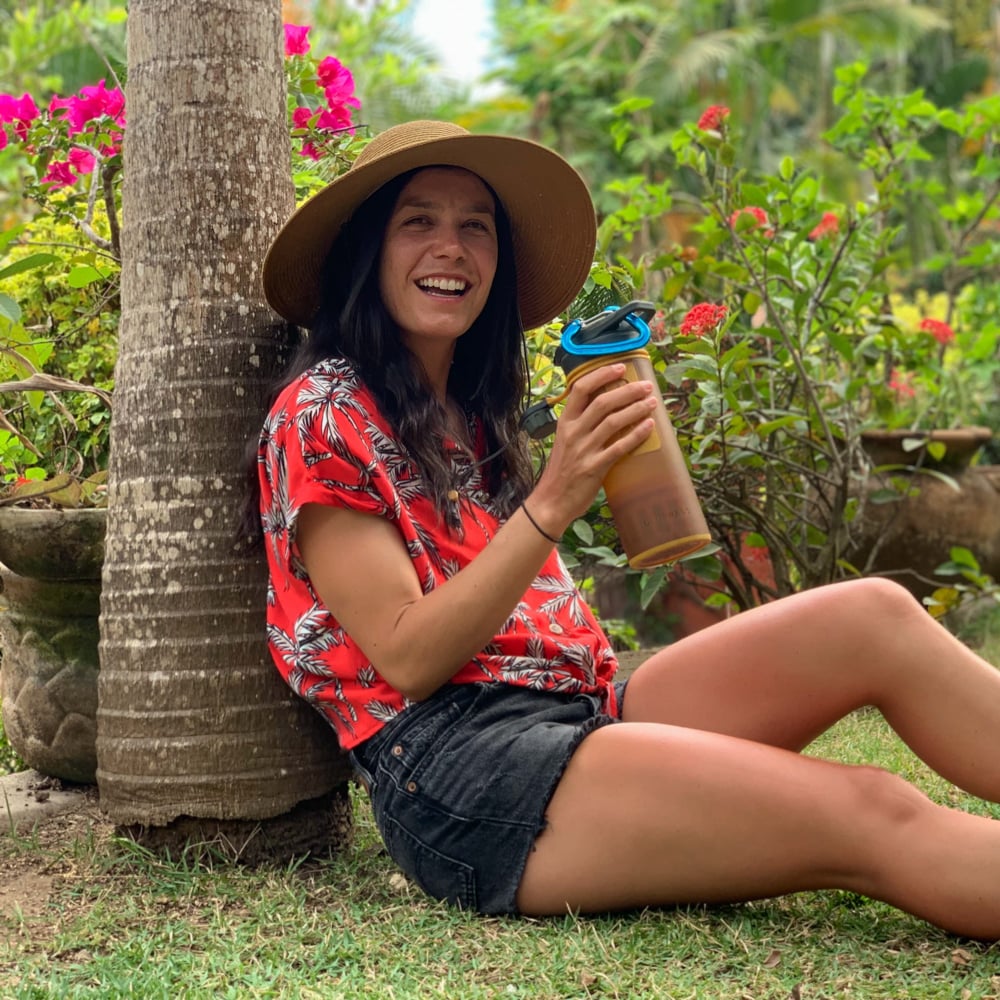 Kenzie Rodriguez is the Head of Marketing at Outdoor Prolink. She lives in Whitefish, Montana where she loves to ski, hike, bike and hit the water with her husband and her dog, Bea.