ProView – DB The Scholar
As a small-town liver that prefers biking to driving, I used Db's Scholar Backpack for a solid month on various work and play days. It's simple and streamlined, and that's the best thing about it.
The Db Scholar backpack has been a small bright spot in a long-enduring shoulder injury that has pushed me away from guiding and into running a guide service full time. Now that I commute to work with a laptop instead of climbing gear, I have found that having the Scholar helps keep my morning packing easy breezy. The backpack has just enough features for total functionality; even though I would prefer it to have an outside water bottle pocket so my laptop isn't in the same compartment as water. Just a few weeks ago, my sister's work laptop got fried by a leaky Nalgene cap in just the same scenario. Ever since I've been more alert to that small threat.
DB The Scholar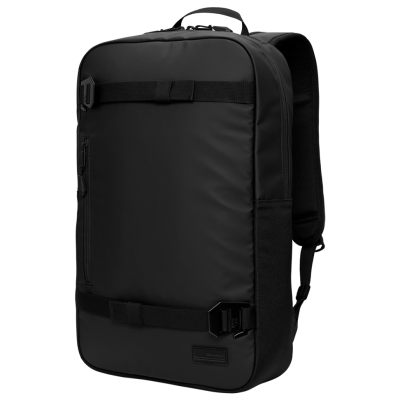 Product Description: A backpack for campus or the skatepark. Enough room for books and lunch inside, with external straps for your skateboard or yoga mat.
Offer price: MSRP: $99.00
Quality

Features

Fit

Durability

Eco-Friendly
Summary
Truly a backpack as advertised! A simple and undeniably useful backpack for work, commuting, and tooling around town on two wheels.
Pros
Sleek yet roomy
Tough bottom fabric
Water-resistant
Comfortable back pads and straps
Cons
Shipped in plastic
No outside water bottle pocket
Wildly different price depending on color choice
Fit/Comfort
At first, I thought the lack of a hip belt would limit the Scholar, but I found that whether riding on gravel or pavement, the pack would stay put. There have certainly been heavy workdays this past month where I had the pack filled to the brim and the straps always felt comfortable and the thick back padding was appreciated.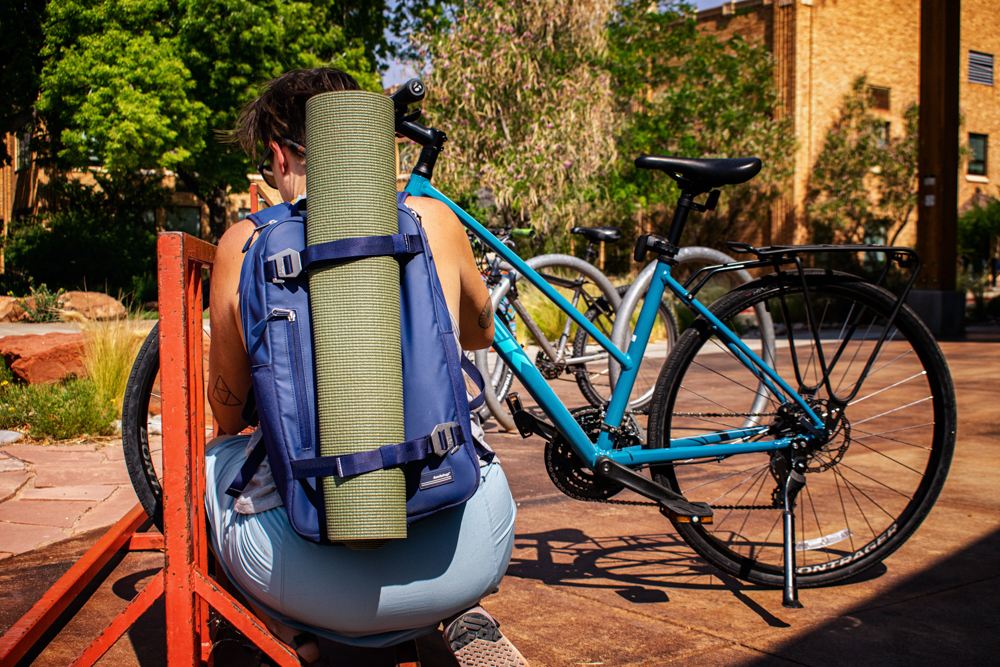 Look/Style
Clean! Db uses nice colors as well, though they make the pack vary wildly in price. Currently, the same pack is anywhere from $99 to $139.
Features
Just enough features to make this simple pack work in many different environments. I was skeptical that the front outside straps would actually keep items in place, so I biked around town with yoga mats and longboards strapped in, no problem! I found this backpack to be refreshingly 'as advertised.' The pockets fit modern-sized phones plus other small items. The laptop sleeve could double as a hydration bladder sleeve — if that's what you're into. I think it would be near perfect if it had an outside water bottle pocket.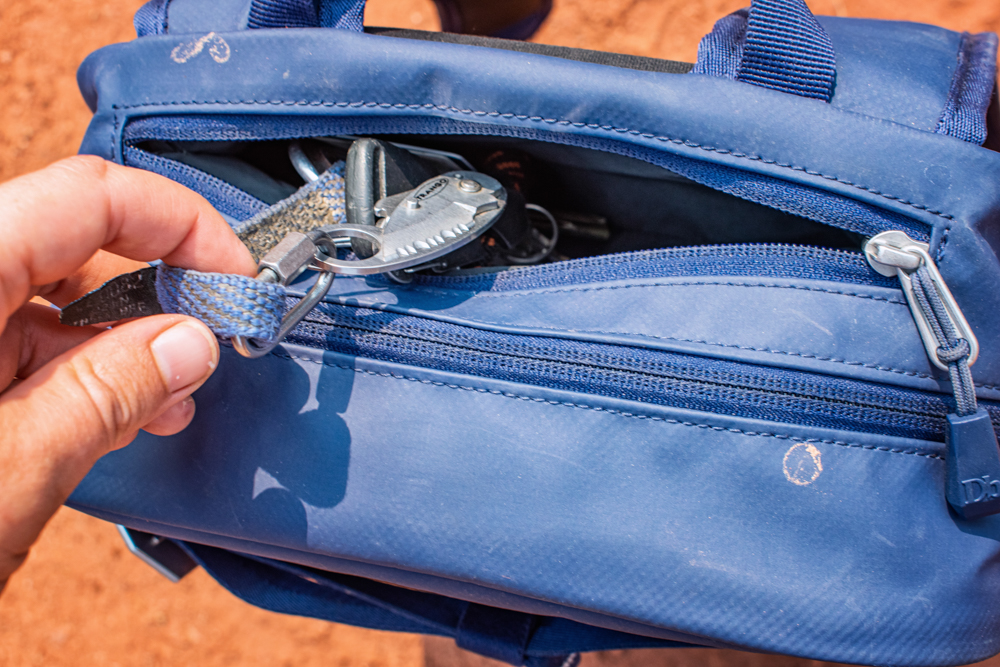 Durability/Construction
Biking, longboarding, and hiking through streams – all in scorching temps; the Scholar held up beautifully. I used this pack literally every day this past month and it looks just as new as when I got it. Ok, maybe a little dirtier…
Friendliness to the Earth
Really the only thing (besides the original name of "douchebags" – which still makes an appearance on the outside of the Scholar) that I can complain about Db is the apparent lack of effort to be an eco-friendly company. They do have one color scheme — the "Sage Green Edition"- that uses recycled polyester fabrics. Other than that, I cannot find any mention of other steps taken to reduce waste, use recycled materials, etc. The Scholar was disappointedly shipped wrapped in plastic, dropping that habit is an easy first step to limiting corporate waste.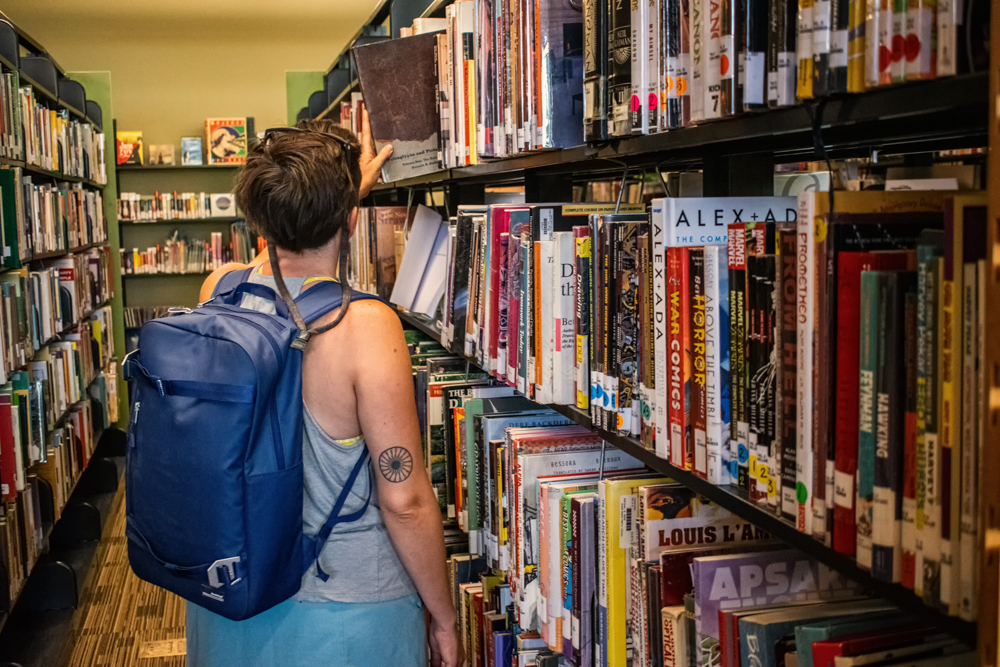 The Final Word
My grab-and-go bag for everyday use! Quality construction and roomy interior make this a choice pick for work or light play.
Find DB The Scholar on Outdoor Prolink. Not a member? Apply today!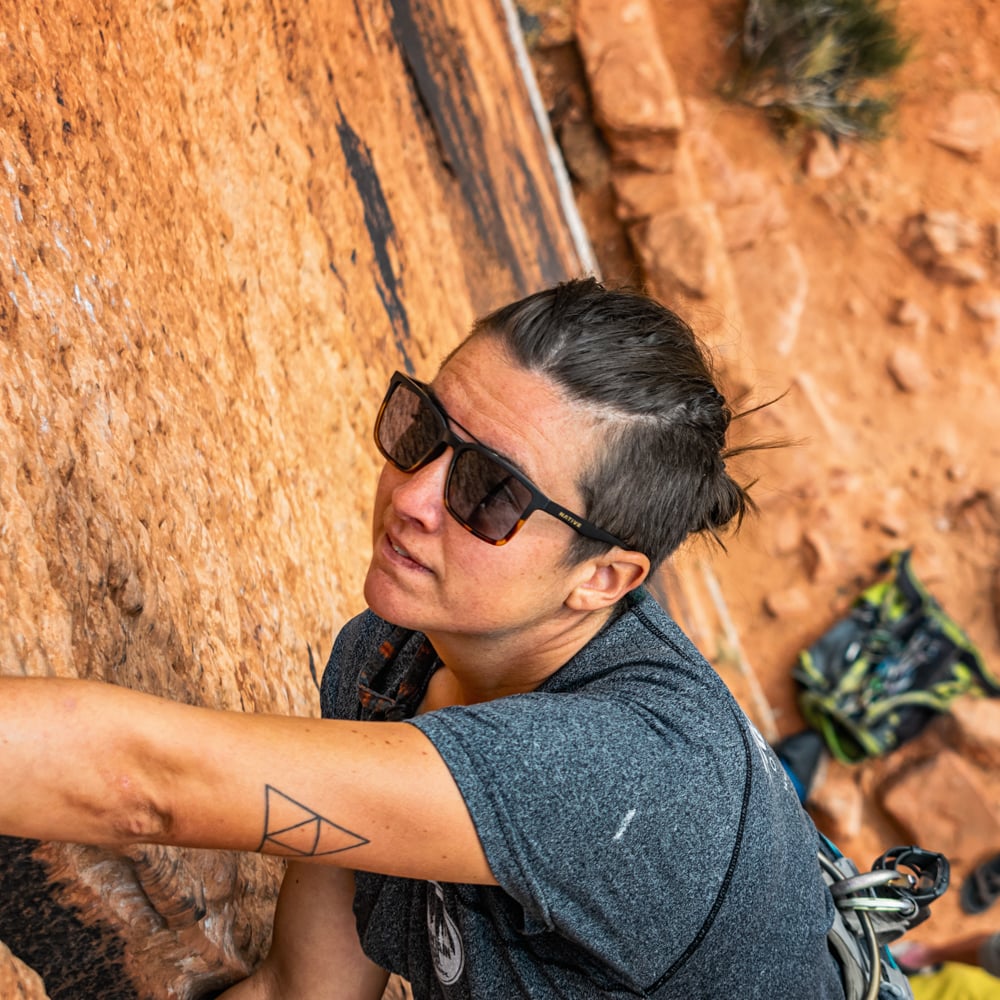 Mollie Bailey has been a Climbing Guide since 2013; and loves to teach and share the world of climbing with everyone. Currently she runs a Climbing and Canyoneering Guide Service in SE Utah. When the work season is over, she's exploring new climbing areas with her partner and big dogs. Follow along @adventurethrulens