ProView – HIMALI Women's Altitude Parka Review
It's probably not true, but I think HIMALI's Altitude Down Parka was specifically made for me. I am a perma-cold type of person that suffers through every winter. Wearing this long, cozy parka every day made this atypical cold Moab spring so much more bearable. I was always comfortable if the temps were low and the winds were high, even sitting still during a long belay I stayed nice and warm.
HIMALI Women's Altitude Parka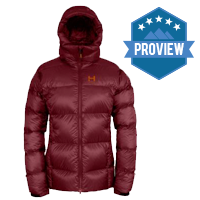 Product Name: HIMALI Women's Altitude Parka
Product Description: The Altitude Down Parka by HIMALI™ is a classic expedition-warmth parka with a modern design. This heavy hitting mid-to-outer layer was designed to keep you warm during passive activities in extreme cold. A Pertex® Quantum ripstop nylon shell holds roughly 8oz of RDS certified 850 fill-power HyperDry Down for ultimate warmth in a lightweight package. A DWR coating and water expanding thread act as the first defense against precipitation, while the HyperDry down prevents internal moisture buildup.
Offer price: MSRP: $495
Currency: USD
Quality

Features

Fit

Durability

Friendliness to the Earth
Summary
A sustainably sourced down parka for all your winter and early springtime pursuits. Stay cozy belaying, camping, riding a motorcycle, playing in the snow, commanding attention everywhere you go – it's uses go on and on.
Pros
Insanely warm
Fleece lined pockets
Down filling is from Allied Feather and Down
Interior chest pocket
Oversized hood keeps the elements at bay
Comes with a stuff sack
Cons
Main zipper is subpar and finicky compared to the excellent quality of the jacket
Shipped in plastic
My partner likes to call this the "Attitude" Parka and it's easy to see why. Vibrant color, huge hood, long tail – this parka screams "Look at me. Everyone else is underdressed." No apologies, this parka gives you serious B.P.E. (That's Big Parka Energy for those uninitiated). Its side hustle is a constant-compliment generator and that's just good, clean fun. The B.P.E. is unavoidable – you know this parka walks the walk. I went up to my local mountain range to play in deep snow – warmest I was all day. Belaying in the shade while my climbing partner is drilling bolts on a new route – coziest I could be. Riding a motorcycle while it's in the 50s – it's like wind doesn't even exist. If you're looking for a head turner that will keep you warm doing the most low-energy activities, then you are in the right place. The tagline should read: Cause there's always a campsite to hang out at or belays to give and you deserve to be comfortable. But let's dive a little deeper on the B.P.E. below.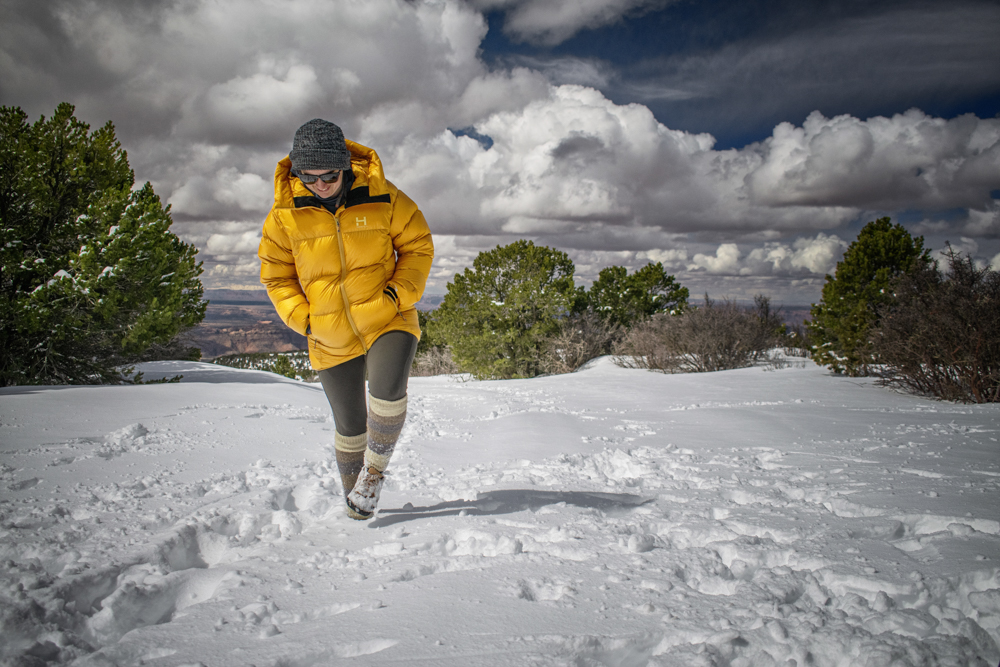 Fit/Comfort
The Altitude is nothing if not comfortable. Following their size chart the measurements for my arms (sm), chest (md), hips (lg) were in 3 different size categories (where my pear shapes at??) and I decided to follow where my hips fell and get a Large as I wanted this to fit comfy even while wearing a bulky harness. I'm glad I choose that as I never had to worry about how many layers I had on or how many things were clipped to my harness — the only "oversized" part of the jacket ended up being the long sleeves, which ended up being a positive as they hung past my hands to keep them toasty without gloves. The parka has cinchable cuffs so you can easily have them cinched at the wrist if you don't like having warm hands.
Look/Style
This is where the B.P.E. really excels: This Parka is effortlessly cool. The Golden Hour color is so vibrant and the down fill so lofty, you will definitely walk around feeling Large and In Charge. I really loved the look of the long tail, not to mention how warm your butt is under it. This parka was made for (and excels in) the outdoors, but almost all of us live in a city and this fits in equally well on the streets.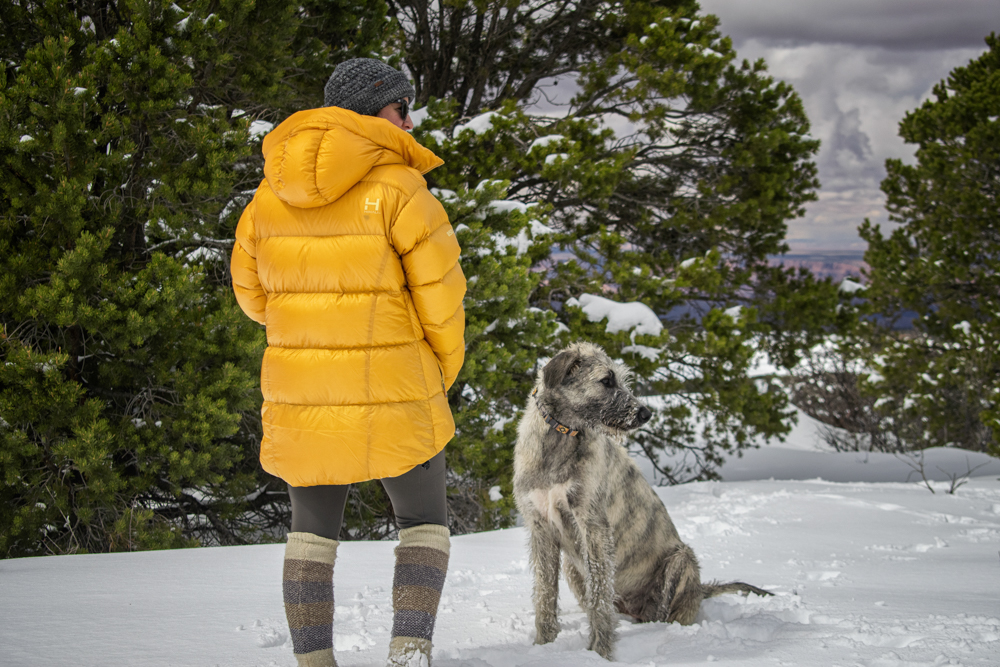 Features
Waiting around for my partner to drill bolts on lead certainly gave me a lot of time to consider how I was feeling being in the shade in early spring. Snacks were never far away with the oversized inside pocket and throwing the hood up kept all that desired heat in. Normally I keep the sleeves long to cover the backs of my hands, but while belaying I could adjust the Velcro to cinch the wrist cuffs higher up my arms. Packing the Altitude was simple with the included stuff sack – it is absolutely not small when packed in, but it's a huge, lofty parka, so I was not surprised nor upset by the size of it. Don't worry, it bounces back to the original loft shortly after pulling it from the sack. But my all-time favorite feature has got to be the fleece lined pockets – I have owned many down jackets without this addition and it's just plain wrong to be fleece-less. There's no better feeling for your cold, tender hands than fuzzy and soft fleece. You will find fleece covering the mouth/chin area once the parka is zipped up as well!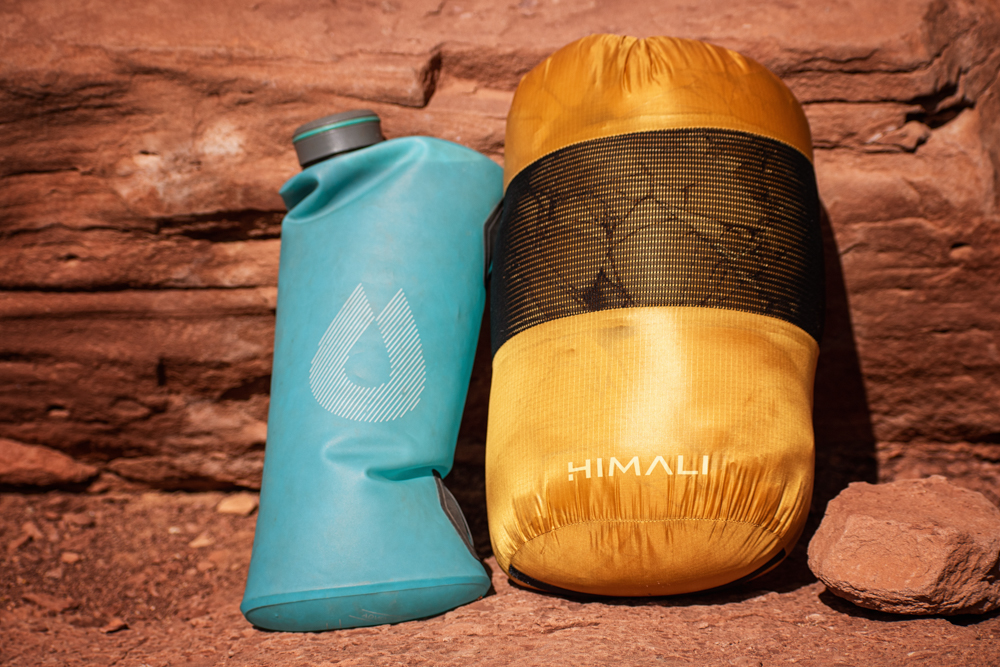 Function/Performance
I used the Altitude in a lot of low-energy ways. Stuffing it into its sack to transport was my go-to to keep it out of harms way (dogs in cars = gear getting stepped/slept on). It never took long for the Altitude to perk back to pre-stuffed loft. The 2-way zipper made belaying no issue, even with a full, bulky harness flaring the parka out. I really enjoyed how my motorcycle riding season magically extended while wearing the Altitude – I would be completely comfortable riding even with the temps barely hitting 50s, something I normally never do. Not having to hesitate to an invitation to go play in the snow at 9000ft was another welcome surprise of owning this parka. I do not like the cold (never-winter for life) but this parka covers most of my body and keeps it all so, so warm.
Durability/Construction
So far, so good on durability! No sign of wear after using the Altitude for ~6 weeks. The construction seems very solid, and my only complaint of quality is in the main zipper. It's a YKK zipper, so I'm a little surprised it's finicky but once you get it going, it glides.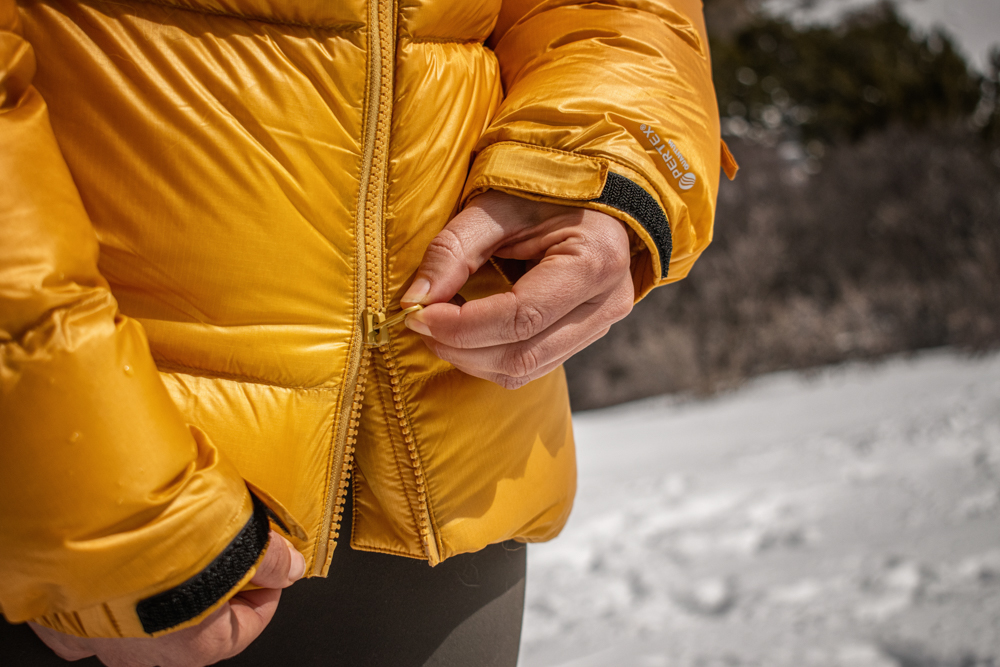 What sets the product apart?
There are obviously a ton of down jackets/parka brands on the market – so how do you choose one?? I think the first place to start in the down quality and notgonnalie, while researching why this particular parka is awesome, I got sucked into the huge rabbit hole of the Down industry – the history, the certification bodies, the industry-thick lingo. What I learned on the internet only served to back up what I experienced while wearing the jacket in the real world. Spoiler: It's WARM. The down used in the Altitude is 90/10 which means the material inside is 90% down and 10% feathers. Based on the analog-style way that down is sorted, true 100% down does not exist, there will always be some amount of feathers or fibers present so 90/10 is as good as you can buy. The fill power of this jacket is 850, which is a simple way to encapsulate the warmth to weight ratio. According to the USA standard, extremely high quality down will have a fill power of 700 – and the company that HIMALI sources their down from maxes out at a fill of 950, so you know the Altitude is filled with 8 oz of that good good. You can track the source of the down used in HIMALI gear and my particular jacket has an actual rating of 91/9 and 855 fill, which is neat, as the higher the numbers the better!
Who is the product for?
This parka is useful to everyone at some point in their life fall through spring – unless you live near the Equator, I suppose. Barring that, and if you are like me and are perma-cold, then you will wear this parka constantly. If you run a little more "normal" then this will keep you nice and toasty during those long belays and late nights sitting around a campfire.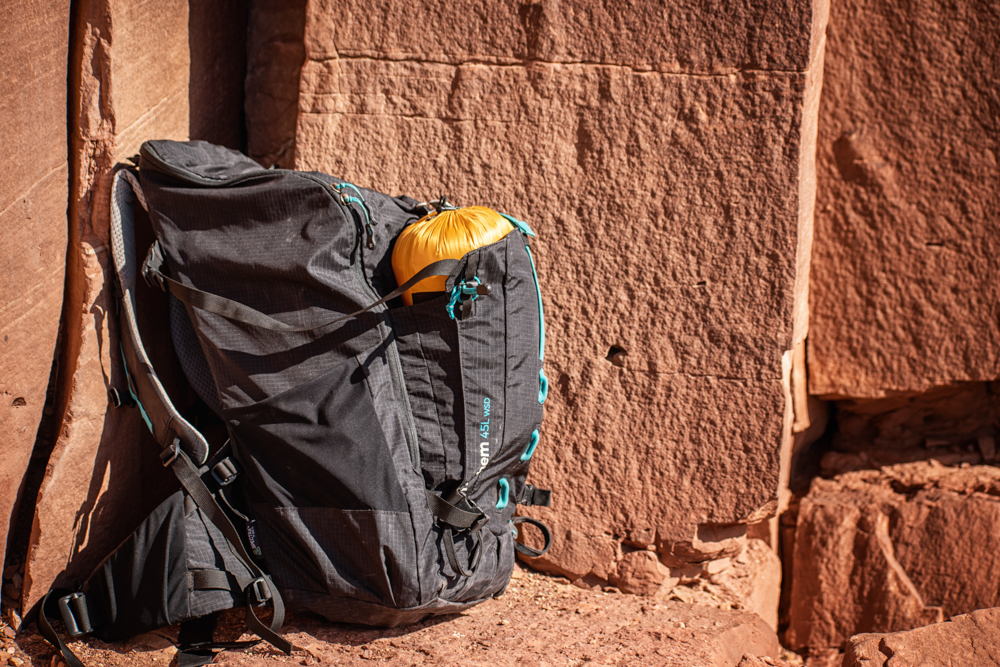 Friendliness to the Earth
There's no way around downs' origins – it is the by-product of the meat industry, so you might be turned away from the start. But there's no comparison to warmth/weight/versatility that down clusters have over synthetic alternatives and there have been studies showing that manufacturing synthetic alternatives is 85 – 97% harder on the environment than raising and processing the waterfowl. You can feel better by choosing companies like HIMALI that partner with manufacturers that have high standards. The down HIMALI uses is RDS and bluesign certified and is treated with a wash called HyperDRY for a PFC-free DWR coating. The shell of the Altitude is still made using traditional DWR coating though that company is working towards eradicating that from their product line.
The Final Word
B.P.E. is real and you too can achieve it with the Altitude Parka. If you want to be the coziest person in your vicinity, then this is the jacket for you. It hits right on every level except the cheap zippers, but those are only annoying for a moment – as soon as you zip up, your mind immediately moves on to how insta-warm you become.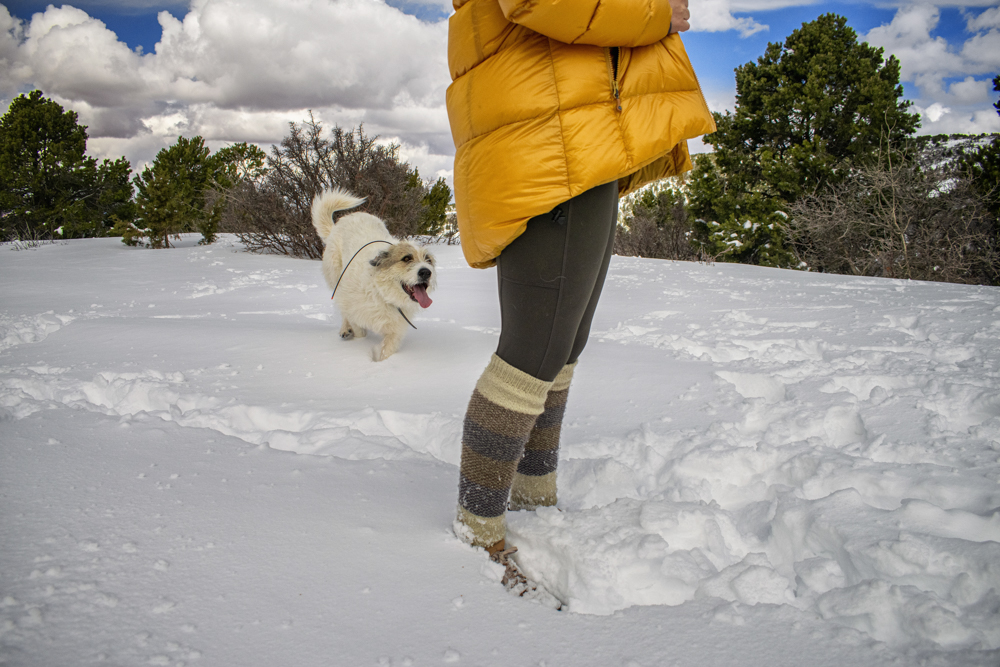 Shop the HIMALI – Women's Altitude Parka on Outdoor Prolink. Not a member? Apply today!
If you'd like to read about the Men's version, check out Proview – HIMALI Men's Altitude Parka Review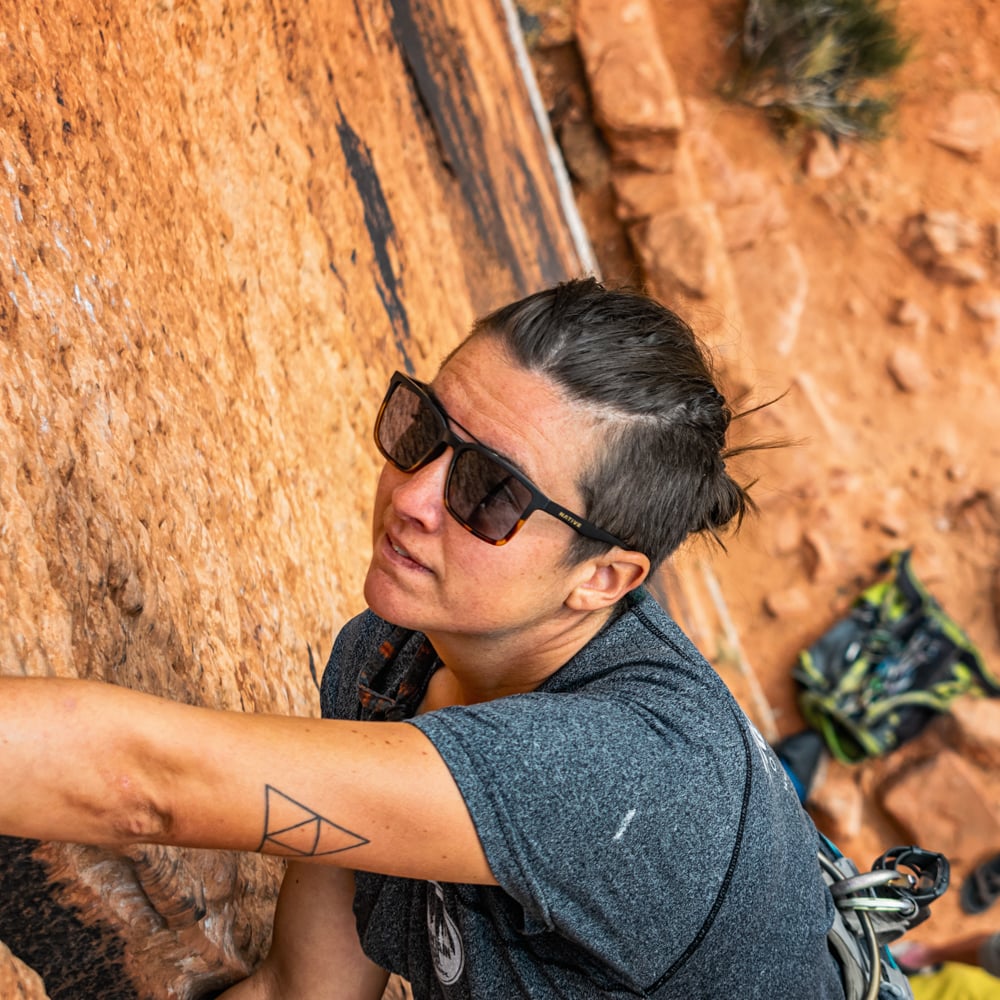 Mollie Bailey has been a Climbing Guide since 2013; and loves to teach and share the world of climbing with everyone. Currently she runs a Climbing and Canyoneering Guide Service in SE Utah. When the work season is over, she's exploring new climbing areas with her partner and big dogs. Follow along @adventurethrulens