So You Want To Buy Your First Fly Rod?
Fly fishing can be a great way to challenge yourself while connecting with the outdoors. It can help you to destress, like golf – but in actual nature. It forces you to slow down and observe your surroundings. However, getting into fly fishing can feel stressful or overwhelming. If you want a broader overview of where to begin, start here: So You Want to Go Fly Fishing? Series. After reading that, you'll learn that the most important piece of gear to start is a fly rod. Here are eight fly rod (and reel) options for starting out.
When picking a fly fishing rod there are several factors to consider. Which rod works best for you is going to vary depending on where you fish and what you're fishing for. The gear needs for saltwater are vastly different than freshwater, the gear needs for catching trout are different than bass, the needs for lakes are different than rivers, and the list goes on and on. The best thing to do is go to your local fly shop and ask them what kind of rod they recommend. Fly shops are still the lifeblood of the fly fishing community, and once you get comfortable, it's easy to waste hours shooting the breeze with your local fly guys.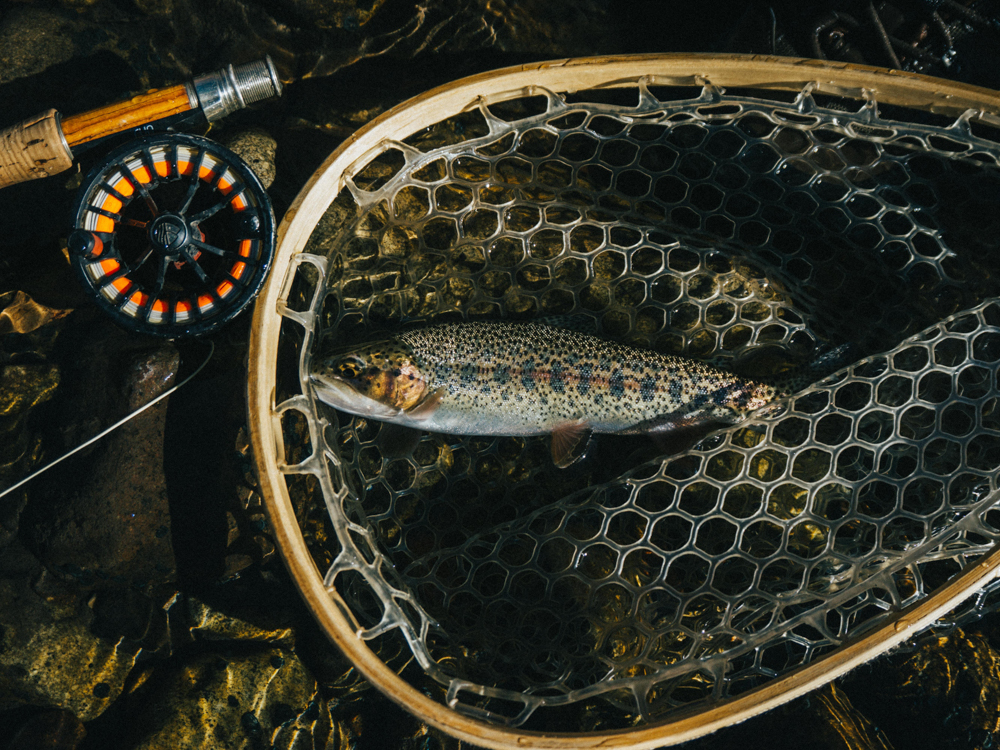 Things to Consider
Length: The length of the rod will depend on the type of fishing you plan to do. Longer rods are better for casting further distances and for fishing larger bodies of water.horter rods are better for fishing in smaller streams or when you need more control. If you're going to be fishing in a lot of brush, you'll want to search for a rod that's less than nine feet.
Weight: The weight of the rod determines the size of the line that can be used with it. A heavier weight rod is better for larger fish and bigger bodies of water, while a lighter weight rod is better for smaller fish and smaller streams. A 5wt is the best all around weight to handle any type of freshwater.
Action: The action of the rod refers to how it bends when casting. A fast-action rod is stiffer and better for longer casts and larger fish, while a slow-action rod is more flexible and better for shorter casts and smaller fish. Medium action is what most entry level rods will have.
Material: Fly rods can be made from a variety of materials, including graphite, fiberglass, and bamboo. Graphite is the most common material used today as it is lightweight, strong, and sensitive. Fiberglass is more sensitive, but also more fragile. Bamboo is the classic material, but bamboo rods are often over $1000.
Brand and Price: There are many brands and price points to choose from. While higher-end brands and rods can be expensive, they are often made with better materials and have better performance. However, there are also many affordable options that are suitable for beginners.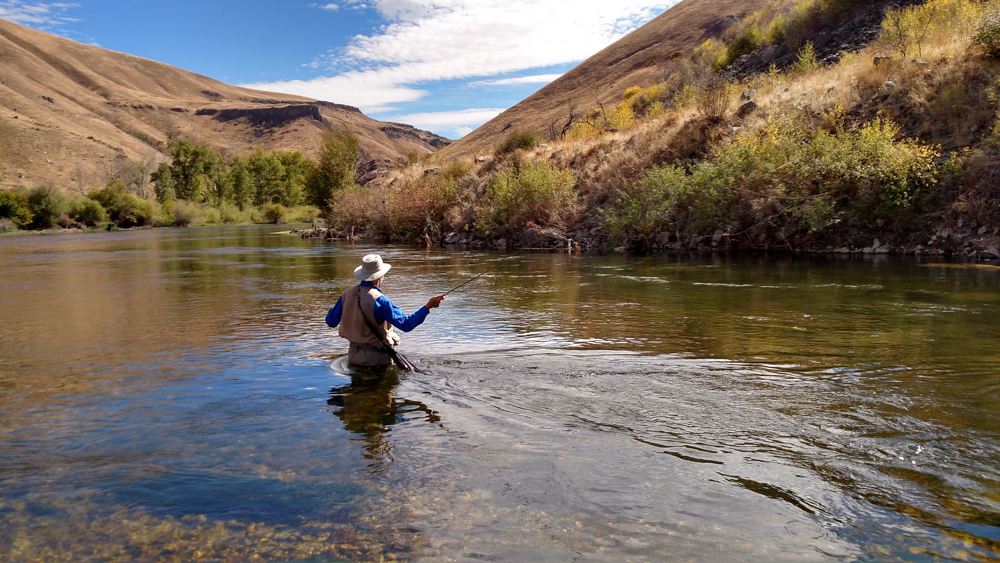 Rod Suggestions
There are a variety of fly fishing rods available for beginners, each with their own strengths and weaknesses.
Ultimately, the best beginner fly fishing rod will depend on your budget, the type of fishing you plan to do, and your personal preferences. It's always a good idea to visit your local fly shop and try out different rods to see what feels comfortable and suits your needs. These are a few of the nicer, but still beginner options.
Orvis Clearwater Fly Rod: This is a great option for beginners as it is versatile, easy to cast, and has a forgiving action. The Clearwater series also comes in a range of sizes to accommodate different fishing conditions. Orvis has been a fly fishing company since 1856. They're one of the first fly fishing companies, and they're the industry standard for a reason. COST: $249.00
Redington Crosswater: This rod is specifically designed for trout fishing and is both lightweight and easy to cast. It's popular because of its durability, versatility, and consistent performance. Many anglers reminisce warmly about their first rod being a Redington Crosswater. COST: $99.00
Echo Base Fly Rod: The Echo Base is a budget-friendly option that is great for those who are just starting out. It is a lightweight and durable rod that has a medium-fast action and is suitable for a variety of fishing situations. COST for Kit: $189.99
Sage Foundation Fly Rod: While this is a more expensive option, the Sage Foundation is a high-quality rod that offers a smooth and accurate casting experience. It is designed for beginners and is forgiving when casting, making it easier to learn with. COST: $495.00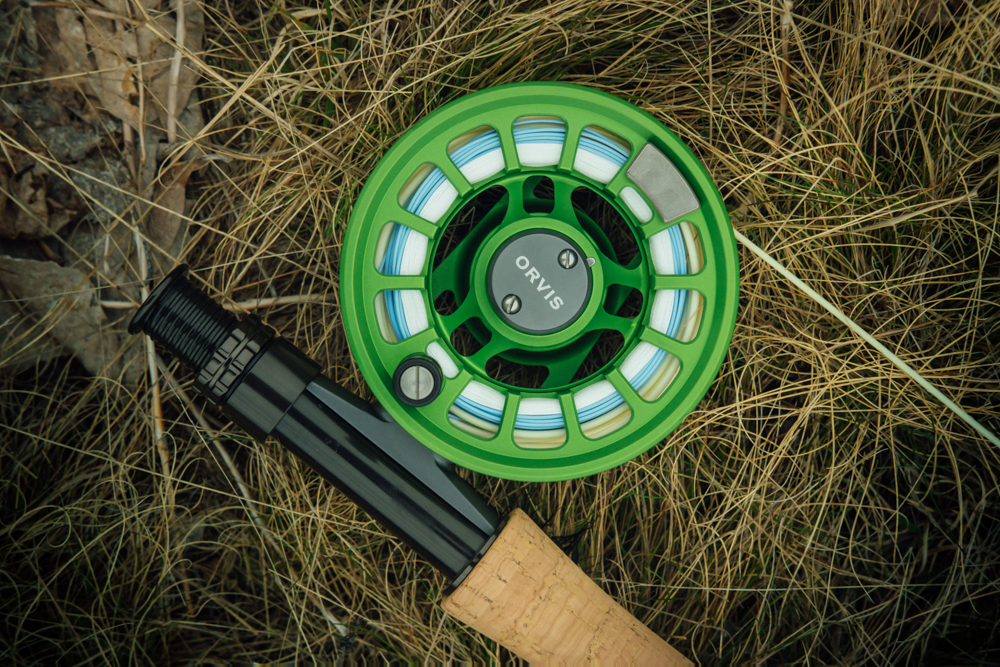 If the price tag on those options make you balk, here are 3 more uber-budget friendly options. I own the MaxCatch because of the lifetime warranty, but only really use it to take out curious friends. It's a solid rod, but if you spend any time on the water, you'll outgrow it in skill quickly. You don't need a thousand dollar rod to catch fish, but a mid range rod will accommodate your growth as a fly angler better. Still, if you're not sure if you really want to fly fish or not, here are three solid options:
Fenwick Eagle Fly Rod: The Fenwick Eagle is a great budget option that still provides good performance. It is lightweight and has a medium-fast action that is suitable for a variety of fishing conditions. COST: $124.95
Maxcatch Extreme Fly Rod and Reel Combo: This is another affordable option that is great for beginners. It is lightweight, easy to cast, and comes with a lifetime warranty. It also comes with -hands down- one of the ugliest hats I've ever seen, ugly enough that it's cute. COST: $84.99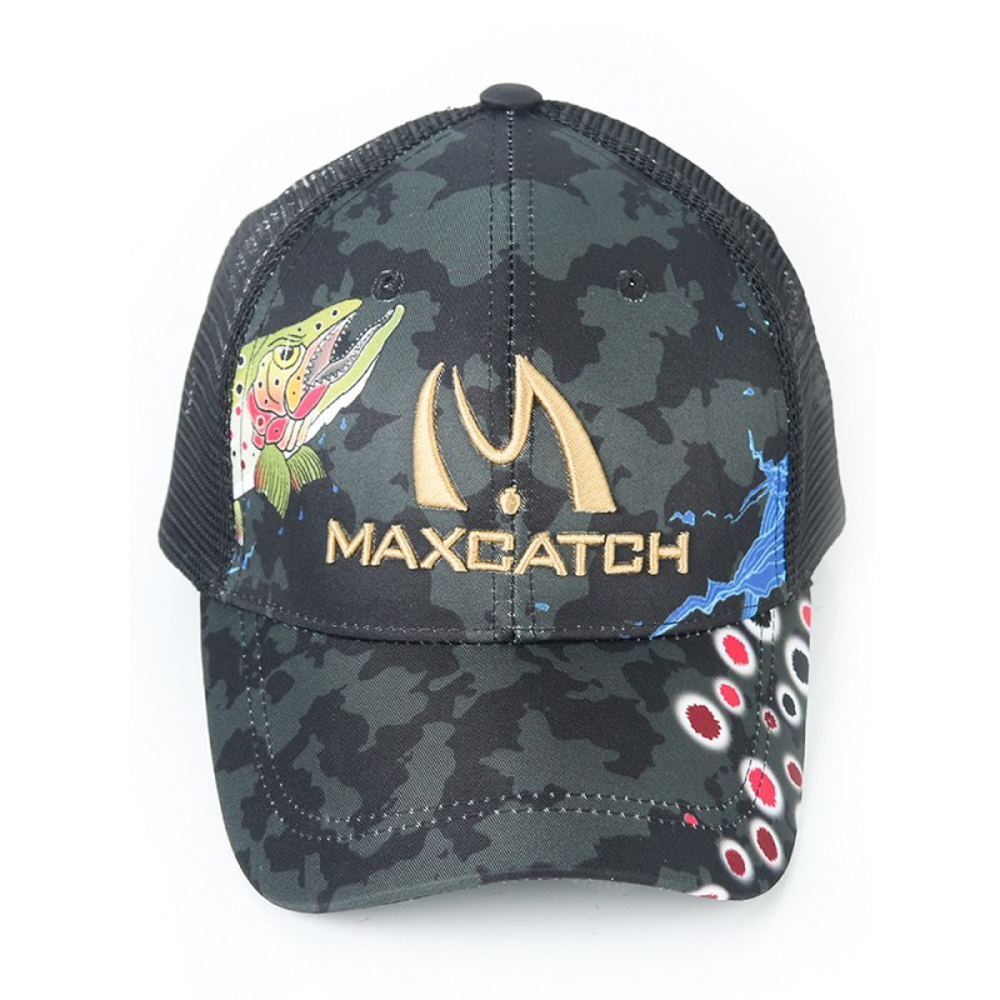 Wild Water Fly Fishing Complete Starter Package: This is a great option for beginners who are looking for a complete package that includes not only a rod, but also a reel, line, and a carrying case. The Wild Water package is affordable and provides good value for the price. COST: $99.00
Fly fishing is an outdoor pursuit you can work on your whole life. It is a sport with avenues of accessibility for anyone. If you love being on the water, learning about the natural world, or spending time outside, you should try fly fishing. This lifelong journey starts with a rod and a reel.
---
If you're looking for information on other gear you may need to get started, head on over to So You Want to Start Fly Fishing? Part 1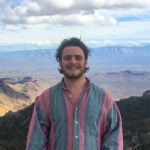 Charles Miller is a writer and copywriter who loves thinking about outdoor recreation and conservation. He is an avid angler, climber, cyclist, and backpacker. He can usually be found with his hound dog, Walter.