ProView – HIMALI Men's Accelerator Down Jacket Review
Springtime as a rock climbing and canyoneering guide in Moab, Utah can be a tough time of the year for your legs. They are just waking up from winter hibernation and are not quite on board with your pack's weight with all those springtime required layers, full racks, and ropes. You do everything you can to help them out, but you just cannot get away from the fact that springtime requires a lot more layers to be prepared for the unpredictable weather. I had the opportunity to wear the Accelerator Down Jacket from HIMALI early this spring and it helped my legs transition out of winter by being a solid and lightweight go-to layer.
HIMALI Men's Accelerator Down Jacket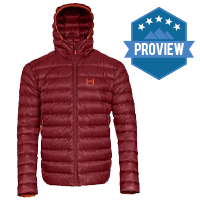 Product Name: HIMALI Men's Accelerator Down Jacket
Product Description: The Accelerator Down Jacket by HIMALI™ is an ultra-lightweight, high performing down jacket designed for versatile warmth in cold-weather. The Pertex® Quantum ripstop nylon shell keeps the wind out and holds approximately 4 oz. of RDS certified 850 fill-power HyperDry Down. DWR coating and water expanding thread act as the first defense against precipitation, while the HyperDry Down prevents internal moisture buildup. Synthetic Insulation Mapping in high moisture areas keeps you warm while you are working hard. An ergonomic articulated fit reduces weight and volume, making it warmer and even more enticing to throw in your pack for a 'just in case' moment. Hem and hood drawcords prevent any chance of updraft, keeping you incredibly toasty.
Offer price: MSRP: $330.00
Currency: USD
Performance

Comfort

Features

Fit

Eco-Friendly
Summary
The Accelerator Down Jacket from HIMALI is a fantastic addition to your kit. You will find yourself carrying this jacket every day you think the weather might be even just a little bit unfavorable. The weight and warmth of this jacket will ensure you never leave it behind and stay warm when you need it.
Pros
Incredibly lightweight at 10oz – you should never leave this jacket behind
Superior warmth for its weight
Cons
No zippered chest pocket – this is my preferred style of pocket my outside layer as a climber and a guide
Fit is stated as "fitted" and "athletic" but I found it to be less so. Try it on in person before investing.
Purpose and Performance
I use down jackets as an Everyday Carry (EDC) tool when it starts to feel like spring in the desert of Southern Utah. This means my down jacket get stuffed into my backpack; thrown in the trunk; and tied around my waist no matter what I plan on doing that day. The chance that I will need that warm and cozy layer is all but guaranteed. The Accelerator jacket is an excellent layer for an EDC because it is specifically designed to be incredibly lightweight (average weight of 10 ounces!) and as versatile as the weather is volatile in the spring.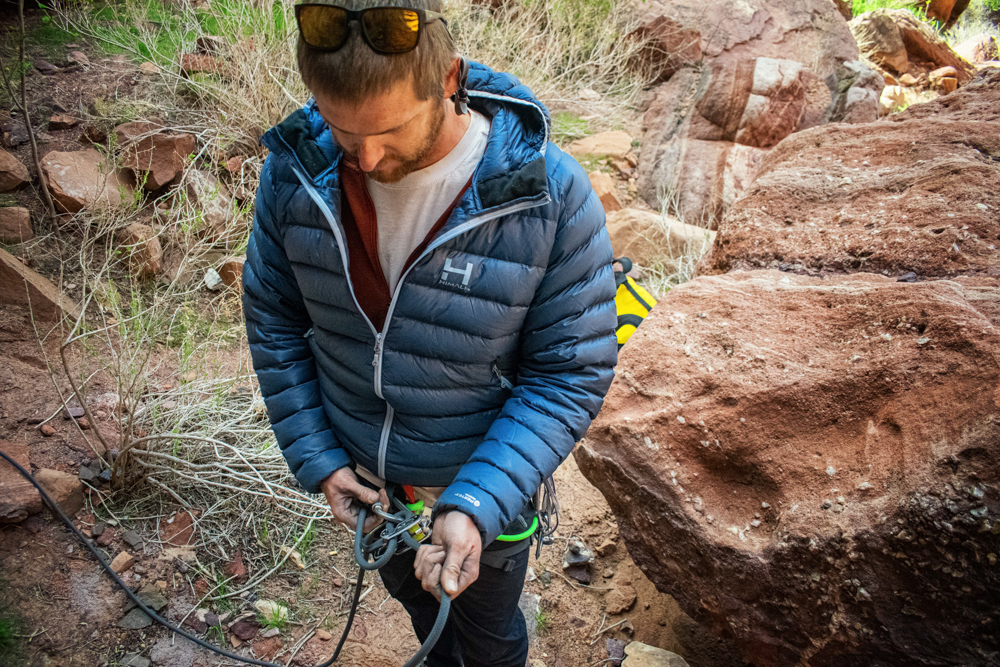 For me, someone who runs hot, this jacket was just too good. The first day I wore it, it was a brisk 34 degrees Farenheit and drizzly. I took the dogs out for a hike up a canyon with little elevation gain. I thought it was the perfect time to wear this jacket, but I ended up carrying it more than wearing it. The 4oz of 850 fill power of down is encapsulated in Pertex Quantum ripstop nylon that does an excellent job at keeping out the wind. This made the insulation power quite efficient and just ended up being too much jacket for that kind of day.
Where this jacket really came in handy is in extra cold situations and cold belays. I had some clients interested in adventuring through a semi-wet canyon in early March, so I stuffed it into its integrated stuff sack and threw it in my dry bag. Despite their superhuman efforts to stay dry they ended up needing to swim through some very cold water. Once back on dry land, I pulled out the jacket and gave it to the newly formed popsicles. Within no time, they were thawing out thanks to the insulation power of the Accelerator Jacket. The best part: I never noticed the added weight in my pack.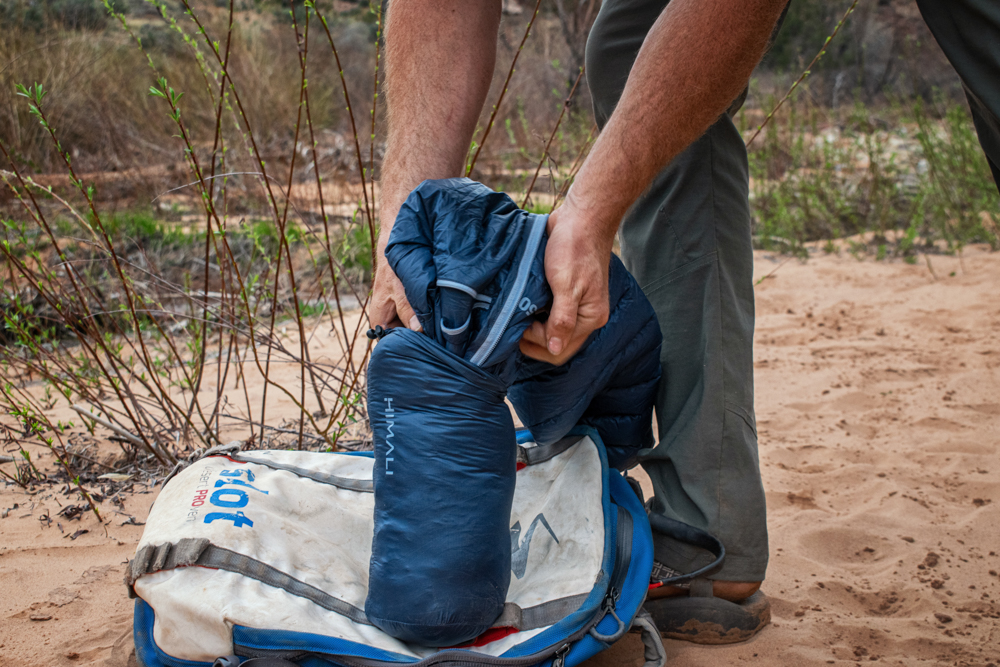 Fit/Comfort
I pulled out the Accelerator Jacket one pitch off the ground while my partner led the shady offwidth pitch above. I was happy to have it as there is nothing speedy about offwidth climbing. Overall, the jacket fits nicely under or over a harness. It has a more athletic and fitted cut so it tucks under the harness well but its drawcord around the waist is one of the better drawcords I have used. This means you can just pull the cord tight with the jacket above your harness and it keeps out any cool drafts without needing to loosen up your harness. The Accelerator also has cuffs that are a bit more fitted than average and have a bit of soft elastic which was a nice perk I never knew I wanted. This helped make the jacket more belay friendly.
HIMALI states that the Accelerator is a more fitted jacket, but I did not quite experience that fitment. I ordered an extra-large but probably could have gotten away with a large, but it could end up being a little snug in the chest and hips. Typically, the sleeves are not long enough in a large to accommodate my positive ape index, so I hoped a fitted XL would still fit snug. Instead, it fits quite relaxed and is now much more suited as an outside layer instead of a fitted, close to body layer. If you typically run in between sizes, like me, do your best to try it on before you buy as the price is quite high to make that mistake.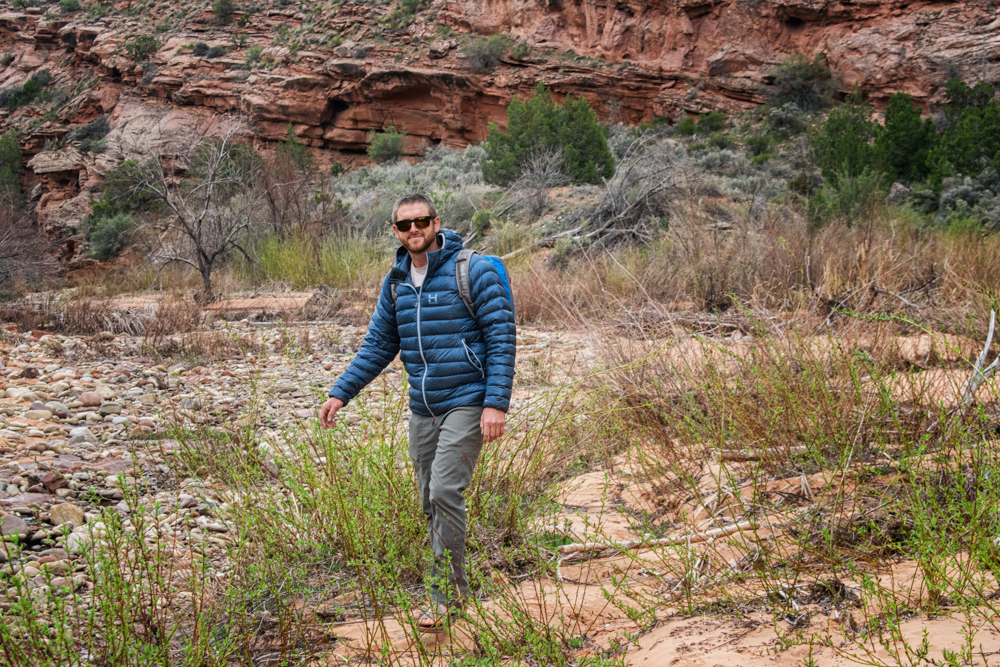 Who is this product for and what sets it apart?
Find yourself heading out even if the weather is not perfect? Not afraid of some north facing aspects in early spring? Tired of a bulging pack? If you answered yes to any of these questions, then you will probably find the Accelerator down jacket to be exactly what you need to help give you the extra boost to reach those shoulder season goals. The best part of this jacket is its weight to insulation ratio. You get 4oz of 850 fill power for an average jacket weight of 10oz. For context, many equivalent lightweight insulated jackets are either not down insulated; weigh 4 or 5 ounces more; have only 800 fill power; or cost upwards of $100 more. The Accelerator definitely excels at giving you the most warmth for your buck.
Friendliness to the Earth
It is hard to talk about the friendliness to the earth and down insulated jackets but like most things in life, there is the better way to do things and then there is the easy way. Thankfully HIMALI looks like they are making the efforts to produce their garments in the best way possible for the sustainability of the resource, us, and the planet. They utilize a lot of recycled material in their garments along with using fluorocarbon free DWR (fluorocarbons considered a "super-pollutant" by some). Their down is sourced from Responsible Down Standard (RDS) certified suppliers. The RDS helps incentives businesses to treat the ducks and geese humanely along with providing a way to trace the down from bird to finished product. All in all, HIMALI seems to be putting their best foot forward when it comes to the importance of a sustainable garment company.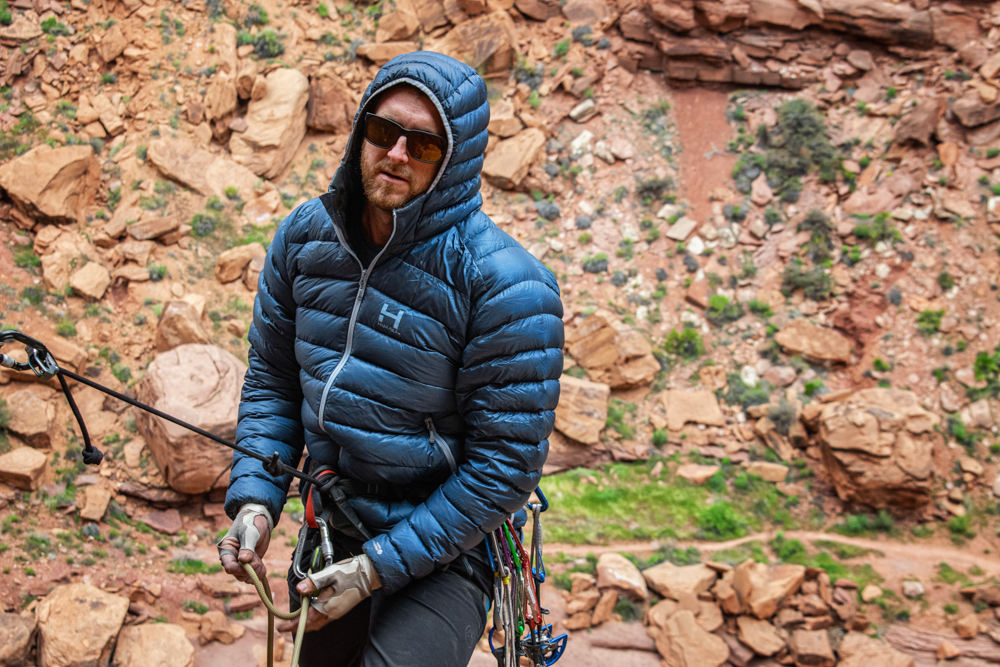 The Final Word
The Accelerator Down Jacket from HIMALI is a fantastic addition to your kit. You will find yourself carrying this jacket every day you think the weather might be even just a little bit unfavorable. The weight and warmth of this jacket will ensure you never leave it behind and stay warm when you need it.
Find HIMALI Men's Accelerator Down Jacket on Outdoor Prolink. Not a member? Apply today!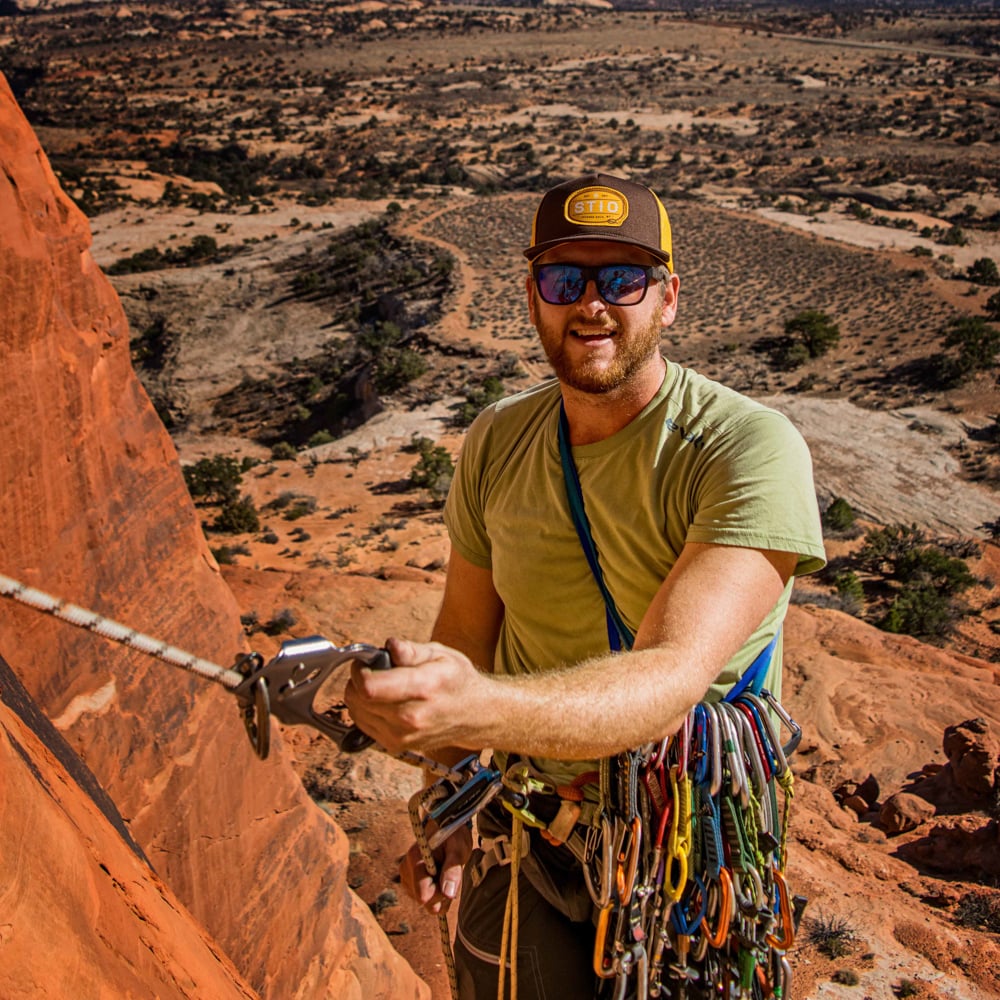 Patrick Betts is the Technical Director at Front Range Climbing Company and is based in Moab, Utah. He has been in the Outdoor Industry since 2009 and guides year-round in Colorado, Utah, and beyond. When he is not guiding, you will find him traveling to climbing destinations around the world. Patrick is an experienced adventure photographer who enjoys taking photos of people pushing their own limits and capturing the landscapes of the areas that rock climbing takes you. Follow along @adventurethrulens