ProView – Hikers Brew Coffee
To preface this review, I live in Portland, Oregon, and if there are 3 things this city is known for, they are Roses, Craft Beer, and its Coffee culture. I take my coffee seriously, seven days a week.
Hikers Brew Coffee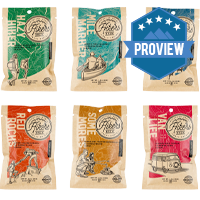 Product Description: Hikers Brew focuses on creating sustainable coffee that you can be proud to take on your next outdoor adventure. Our mission is to promote sustainability within the outdoor and food packaging industries. To support this mission, we offer a small multi-use and compostable package that keeps coffee fresh. This allows avid adventure seekers to take it with them anywhere they go.
Offer price: $15.00
Quality

Flavor

Aroma

Eco-Friendly
Summary
Coffee grounds for 9-5 work schedules to 2am Alpine starts.
Pros
Multiple Flavors
Packability
Environmental friendliness
Serving Portions
Cons
Bulk purchase (larger than 12oz) not available
The experience begins quite literally from the opening of the pack. The aroma from the ground fills the air instantaneously. Having tried all flavors, it's hard to pick one favorite. 'Some Mores' and 'Hazy Hikers' are my go-to.
Flavor
There's a flavor for everyone's palate, six total flavors. In my opinion, do not contaminate the coffee with external creamers. The flavors blended here are in line with popular creamer flavors. The after taste is prolonged without too much bitterness but just the right amount.

'Hazy Hiker', packs a powerful hazelnut stoke with a hint of chocolate. 'Some Mores' has a perfect blend of chocolate and marshmallow taste, so perfect you couldn't tell them apart. 'Red Rocks' has a rather very faint hint of caramel nevertheless tastes like a good coffee. My partner and I drank a lot of 'Van Life' while getting dressed for our alpine starts in the van, of course. Two am starts are generally unpleasant and strong flavors, whether in food or drink is upsetting to the stomach. The hint of vanilla delicately blended with coffee meets this gentle stomach requirement.

For the more traditional coffee palates, 'Mile Marker' and 'Yurt Dirt' are offered. Personally, I prefer 'Yurt Dirt' for its bold flavor, not much to add here other than it is very good. 'Mile Marker' missed the mark for me, the general delicate trend the brand has been following is great for the rest of the five options, but it makes 'Mile Marker' a bit too weak and feels watered down.
Packability
Each of the six options come in 'Venture Pouch' and 'Basecamp Bag' packs. 'Venture Pouch' is 1.5oz, packable, and makes four cups of coffee (1 Liter). This is an excellent size for thermos fills on overnight camping/hiking trips. Individual pack for each morning makes it ideal for carrying. The larger 'Basecamp Bag', 12oz, is best suited in my van, cabinets at home, or expeditions.
Performance
Waking up at 2am and chasing hidden frozen waterfalls in valleys takes a special determination. Fueled mentally by the urge to climb, and physically by coffee. I have had my share of not so strong caffeine leading to 'yawn patrols at dawn', just a couple of hours after hitting the trail. This coffee should keep you going for several hours. My caffeine gels have been catching dust lately.
Friendliness to the Earth
The company is environmentally conscious and committed to reducing its impact and functioning sustainably. They donate to replantation efforts in drought-stricken and wildfire torn areas in California and Australia, and to water erosion efforts in Colorado.
Both the packaging for 'Venture Pouch' and 'Basecamp Bag' are certified compostable and come via carbon-free shipment. Shipment of products is one of the major contributing factors to carbon emissions and every effort is crucial.
The company does not mention the source of their coffee grounds, although it is labeled organic and fair trade on the packaging. General worldwide coffee production is linked to unsustainable practices and causes of major deforestation. Having this information from Hikers Brew can be key to gaining customer confidence and coming full circle to their commitment to Earth friendliness.
The Final Word
This is one of the best coffees I have tasted. The flavors far exceeded my expectations and highly recommend it. I'll describe it as a cultural experience, delicate to drink, not too bitter but not acidic either, and leaves an excellent after taste. Whether you are using it over a drip coffee at home, a pour-over at basecamp, or French press in an alpine bivy, this is a must bring gear.
Shop Hikers Brew Coffee on Outdoor Prolink. Not a member? Apply today!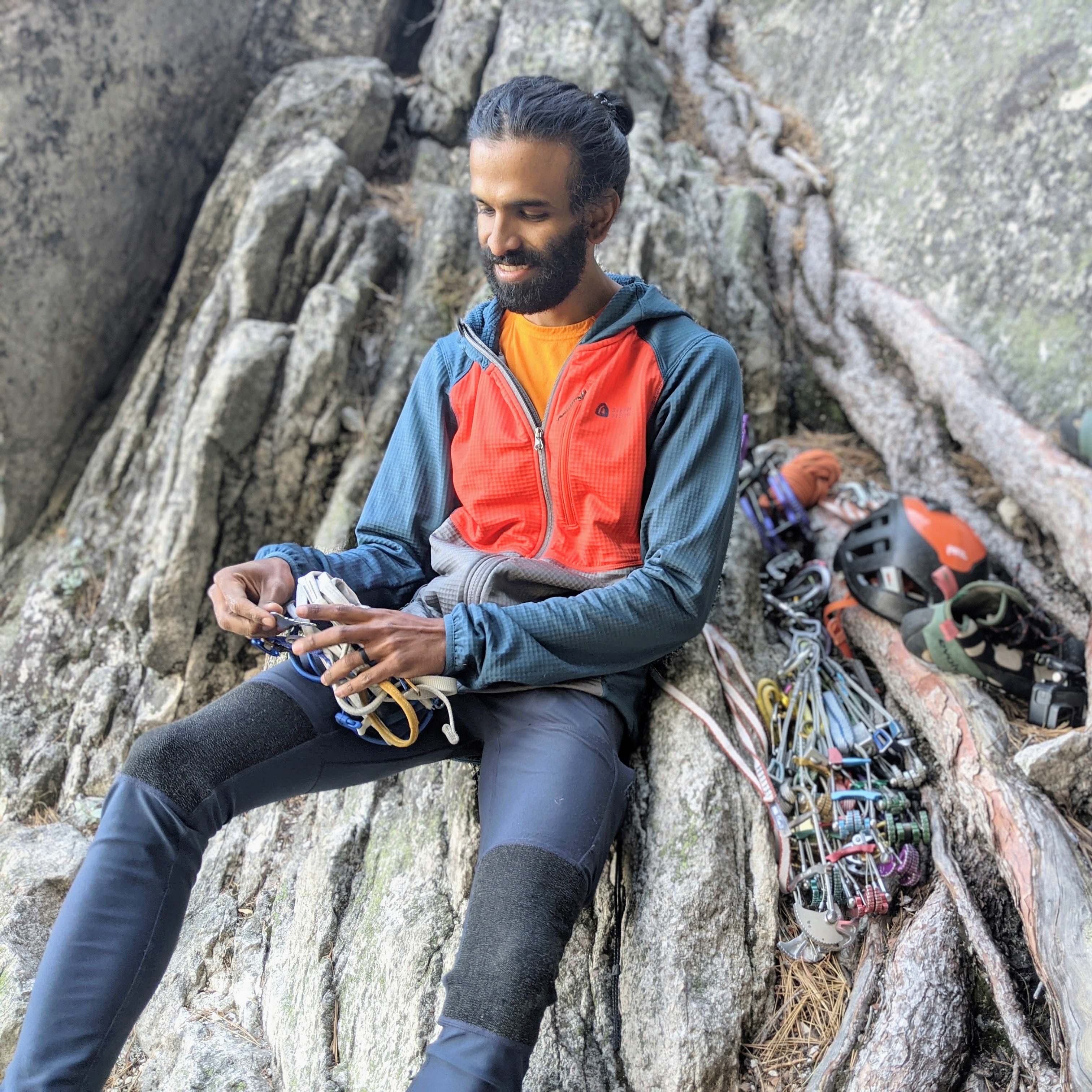 Shiv is a climber transitioning between ski mountaineering during winter seasons to alpine ice and rock for the remaining seasons. Based in PNW he spends 120+ days in the alpine wilderness, is a volunteer medical first responder, and earns a living as an engineer.