ProView – Hikers Brew Coffee
I am part of a large family, all of who are coffee drinkers. Accumulatively we've worked in over 10 different shops and been making espresso for over 15 years, and over the years we have become a collective group of coffee snobs. In my childhood home, there is a multitude of different ways to make coffee, all sitting on a shelf, over two different types of espresso machines. Some of us still love a drink filled with cream and sugar, and others are purists. It may be a bit much at times, but it's also a connector. It's something we can all share, whether it's on a camping trip or just around the breakfast table.
Hikers Brew Coffee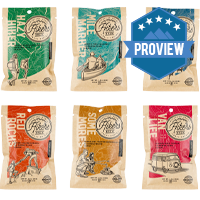 Product Description: Hikers Brew focuses on creating sustainable coffee that you can be proud to take on your next outdoor adventure. Our mission is to promote sustainability within the outdoor and food packaging industries. To support this mission, we offer a small multi-use and compostable package that keeps coffee fresh. This allows avid adventure seekers to take it with them anywhere they go.
Offer price: $15.00
Quality

Taste

Weight/Packability

Eco-Friendly
Summary
Hiker's Brew coffee is a clever concept. Easy to carry, lightweight, packs that keep grounds fresh on treks and road trips. The coffee is often very dark in roast and flavor. If you're into fruity coffee this won't be your perfect cup, but if you prefer dark, savory roast it fits the part.
Pros
Lightweight
Smart sized
Freshly sealed packs
To try out the Hiker's brew blends my younger sis and I decided to set up our own "coffee shop." Found a view, parked the Honda, and opened the back hatch to make a morning of it. Coffee always tastes better outside.
Taste/Quality
My favorite way to make coffee outdoors is the Aeropress. It is my tried and true method, making a clean cup. The Hikers Brew grounds come in small packages that keep the coffee fresh even when out in the woods. The thing I observed overall while sampling these coffees, is that Hiker's Brew makes coffee blends on the darker side of a roast. Even the "medium" and flavored coffees (Mile Marker, Van Life etc.) taste like a dark roast. If you prefer fruity aromatic coffees, then these probably won't be your jam. When picking my own beans I usually choose a light to medium blend and take my coffee black. I found adding a little cream or oat milk to Hikers Brew balanced out the darkness of the coffee.
I've made Hikers brew coffee in lots of different ways (Pour over chemex, Aeropress, French press, a percolator, and even cowboy style). The flavors are as follows:
Hazy Hiker – Chocolatey, Hazelnut, Medium
Some Mores – Chocolatey, Toasted-Marshmallow, Medium
Red Rocks – Salted Caramel, Medium
Van Life – Vanilla, Medium
Mile Marker – Colombian blend, Medium
Yurt Dirt – Guatemalan Blend, Dark roast
Mile marker was my favorite of the coffee packs. It was smooth and nutty, easy to drink.
Yurt Dirt was definitely a full bodied dark roast.
I don't enjoy flavored coffees, I never really had. But my sister said she thought the Red Rocks tasted just like its description (salted caramel) and that Hazy Hiker was yummy. I sipped them both with cream. All of the coffees matched their descriptions of taste and flavors (not to mention their names are fun and creative).
Weight/Packability
Hikers Brew comes in either 12oz bags or a 1.5 oz Venture packet. The Venture Pack makes about 4 cups of organic/fair trade coffee per pouch (give or take on your brew method). They are the perfect size to throw in a backpack for a weekend trip or take on a summit hike, with colorful designs on each pouch. Ease and simplicity are invaluable in the morning when your hands are cold and you just need a good cup of joe. I've been taking these coffees on the trail this winter (as a backpacking guide) and making coffee for my staff team. I love not having to deal with grinding the beans or losing freshness with pre-ground coffee that isn't in a sealed package.
Eco Friendly
Hiker's brew was kind enough to send a full box of coffee products to try. Six different blends, 4 packs each. The company is passionate about sustainability. Their main message is to provide adventures with sustainable and compostable packaging while still delivering full flavored brews, making coffee easier to bring with you anywhere, while still being environmentally responsible. They use compostable packaging to keep small servings of coffee grounds fresh, without using plastic products or unnecessary bagging that just ends up getting tossed.
If you enjoy a more robust and heavy coffee flavor than Hikers brew is for you! The ease with which you can make a pot of coffee in the woods without compromising freshness is top notch. The company's attention to detail in the way they share their product is commendable. And hopefully some light roasted beans are in the future!
Shop Hikers Brew Coffee on Outdoor Prolink. Not a member? Apply today!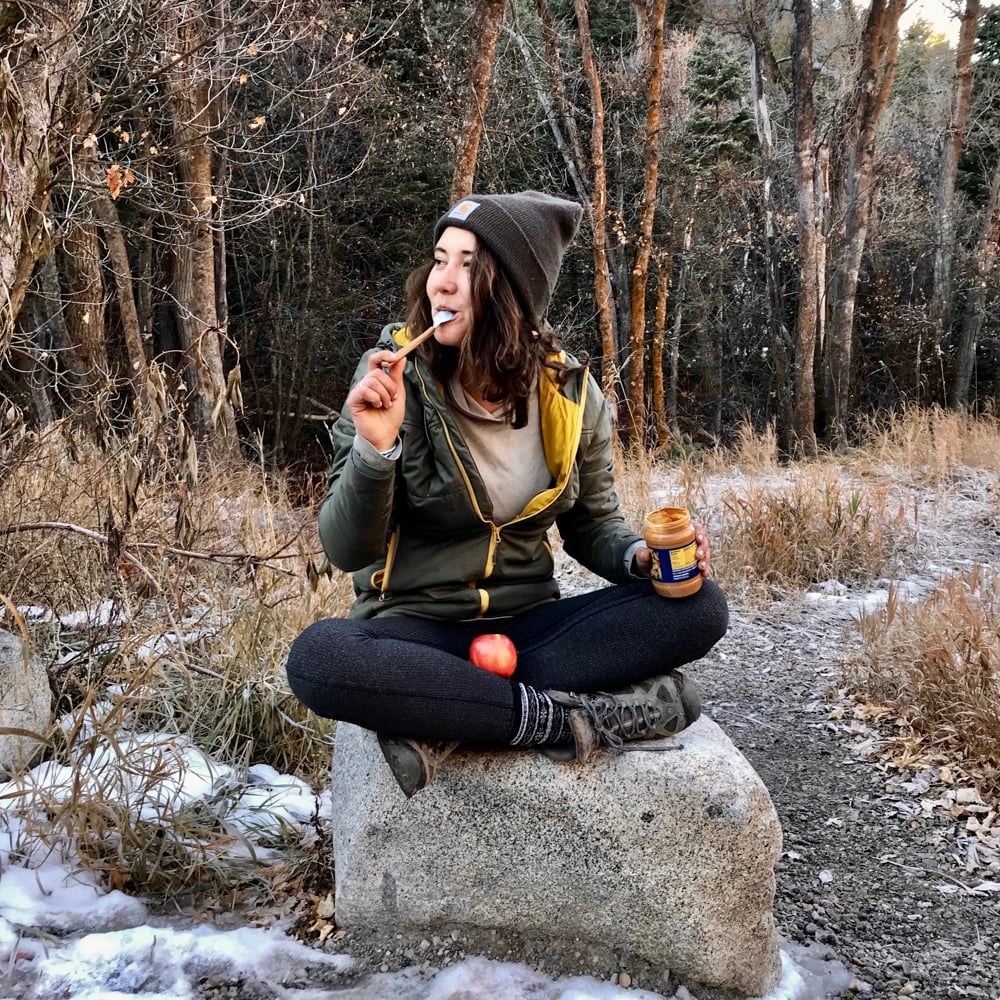 Allie Fuller is a Field Supervisor for Second Nature Wilderness Family Therapy. She works year-round with at-risk youth in the alpine desert and Uinta mountains. She's passionate about empowering young women to find strength while in nature. She slept under the stars for over two hundred nights last year. Allie has been doing outdoor youth work since 2012 in Utah, all over Colorado, and in the UK. When off-trail she's road tripping around the west with pup Flint in a beat-up Subaru. She loves finding spots to boulder, tucked away hiking trails, drinking excessive amounts of coffee, and she's never without snacks. You can connect with her on Instagram at @​allie.e.fuller.