ProView – Crazy Creek Original Chair
Crazy creek chairs take me back to my days as a camp counselor. Running around cabins with paint smeared across my face, water balloons, and lots of cheers and chants. Fireside evenings with kiddos and staff alike pulling out their Crazy Creeks and sitting around the embers for hours. Fast forward to summers in the Utah mountains and I'm still a die-hard fan of the simple chair.
Crazy Creek Original Chair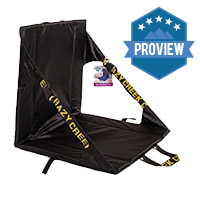 Product Name: Crazy Creek Original Chair
Product Description: Crazy Creek Original Chairs are the best you can get. The Original Chair revolutionized outdoor seating comfort over 35 years ago. Ever since, Crazy Creek has been the choice for comfort and durability all over the globe. Ideal for camping, backyard, sporting and school events, concerts and festivals, belaying, gaming, boating, anywhere you need a seat!
Offer price: MSRP: $59.95
Quality

Features

Fit

Durability

Simplicity
Summary
A comfortable, effortless chair that is easy to throw in the back of your car and take with you anywhere. Sturdy and reliable throughout the seasons. 
Pros
No set up required!
Easy to adjust and set to your liking

 
Cons
Lays flat but doesn't roll up for further packability
I've been using Crazy Creeks ever since I became a guide. They are just easy. Simple as that. This summer I used my Crazy Creek car camping, backpacking, and even sleeping.
A lot of us backpacking guides use crazy creeks in the summer. Since we are backpacking with a variety of students with different experiences and comfortability in the outdoors we usually are doing hikes anywhere from 3-10 miles. That means we don't really worry about packing lightly. I'm a big believer in bringing the little things that make you more comfortable. Guiding can be more of a lifestyle than a job at times, so whatever you can do to help your longevity is worth it. I've seen all sorts of different camp chairs being used out in the woods, but I have always gravitated back towards the original Crazy Creek for several reasons.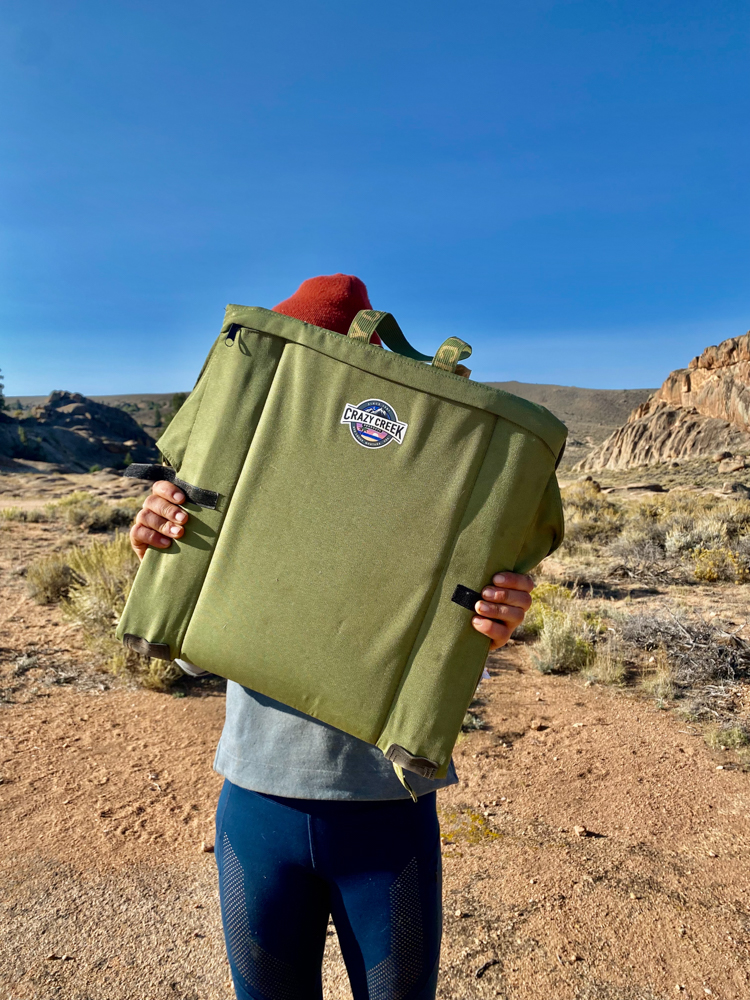 Fit/ Construction
This chair is effortless in its "set- up." Take the chair, set it on the ground, and sit in it. Viola! The fact that this chair doesn't require any time to set up is a no-brainer for someone who's been on their feet all day. The chair offers back support as soon as you sit in it, and can be used pretty much anywhere. On top of rocks, coolers, desert sand, and forest pine needles, it supports itself. There are straps on either side of the chair that give the ability to adjust your "backrest," how far back you let yourself lean. This allows for a variety of sitting positions. They also easily unclip, turning your chair into a flat pad. Handy when you're backpacking if you want to rest your hands on something while you stretch or sit cross-legged. I even use it as extra padding under my sleeping pad.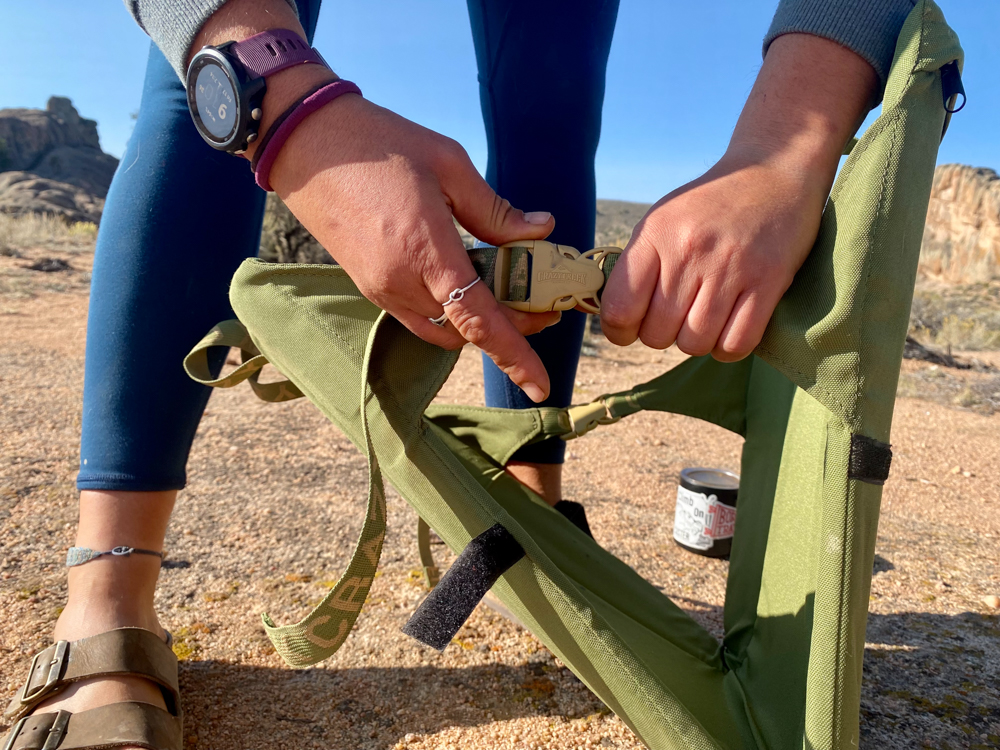 Features/ Packability
The chair itself is made of high-density foam padding, covered with a durable ripstop fabric. The foam does not absorb water, so you don't have to worry about sitting on wet ground. One thing I missed in this design was a pocket on the back of the chair. I liked the ability to tuck a few items back there when hanging out in camp that older models had at one point. Also, although this is an easy to carry chair, it's not the most compact for packing. Once worn in, it rolls up, but since it's stiff (offering more back support), your best bet for carrying it is hanging it off the back of your backpack (which some people might find annoying). Something to ask when buying is — do you need more support while sitting? Or would you prefer a chair that is easier to pack. If car camping or just going on a short trip, this one is just dandy. It takes up next to no storage space and fits flat wherever you lay it.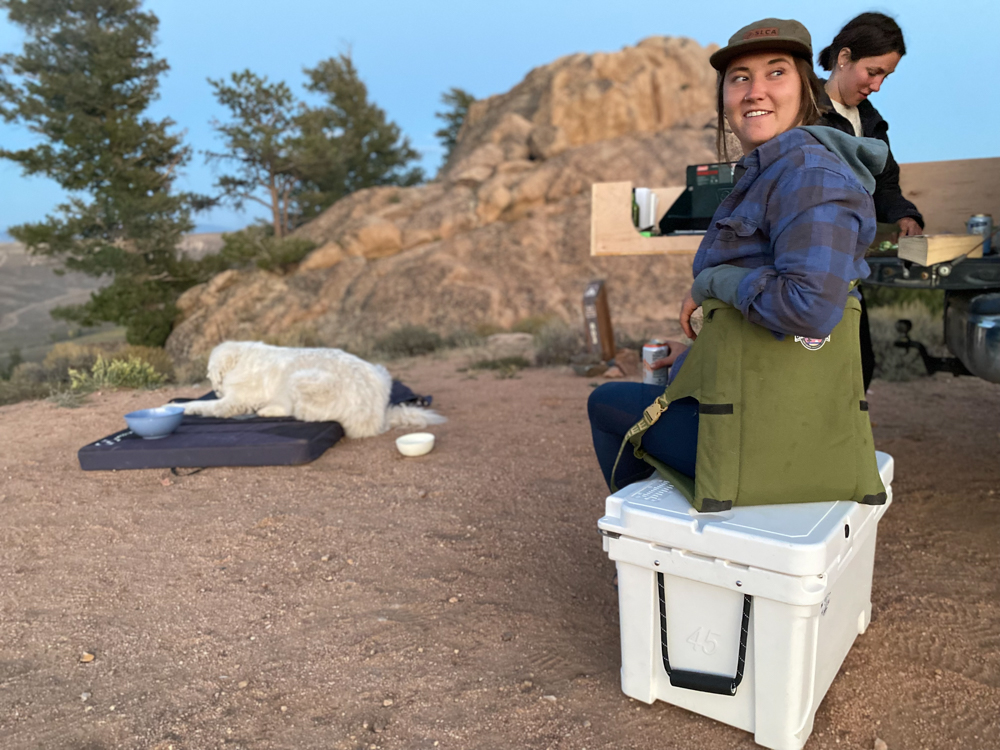 Final Word
The first crazy creek I owned I had for over 10 years. These chairs hold up. The straightforward and sturdy design is reliable in all sorts of different scenarios and terrains. Crazy Creek sent a small note with the package as well that made it feel personalized. Companies that have stayed true to their quality and brand seem tough to find these days. Crazy Creek hasn't changed since I was a teenager, it's still a comfortable, easy to use chair that stands the test of time.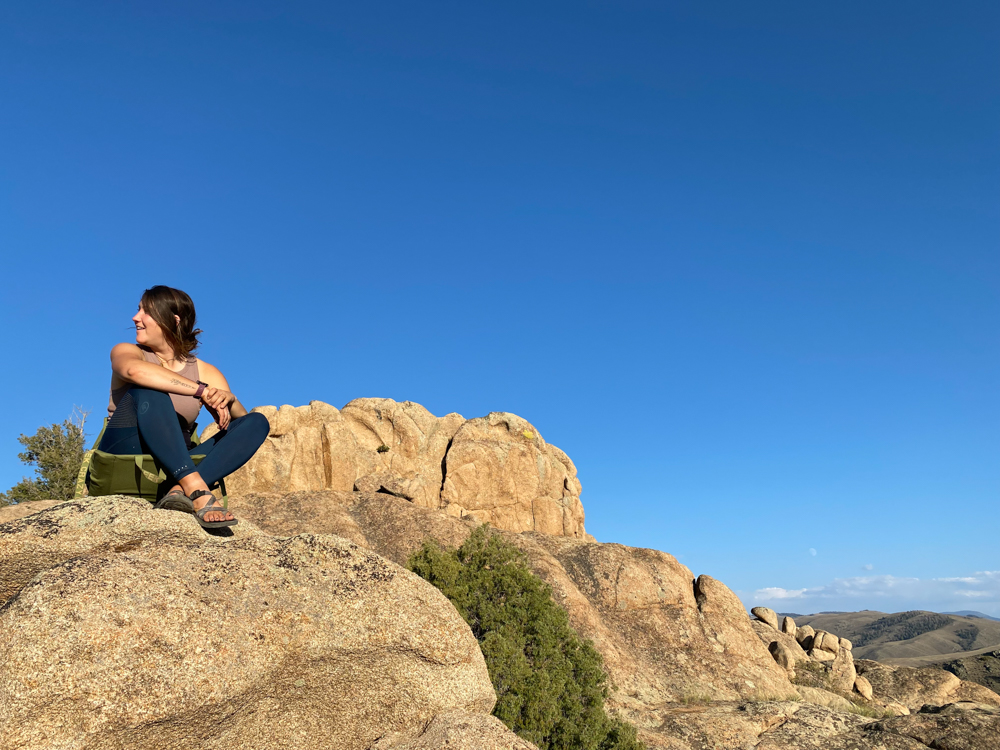 Find Crazy Creek Original Chair on Outdoor Prolink. Not a member? Apply today!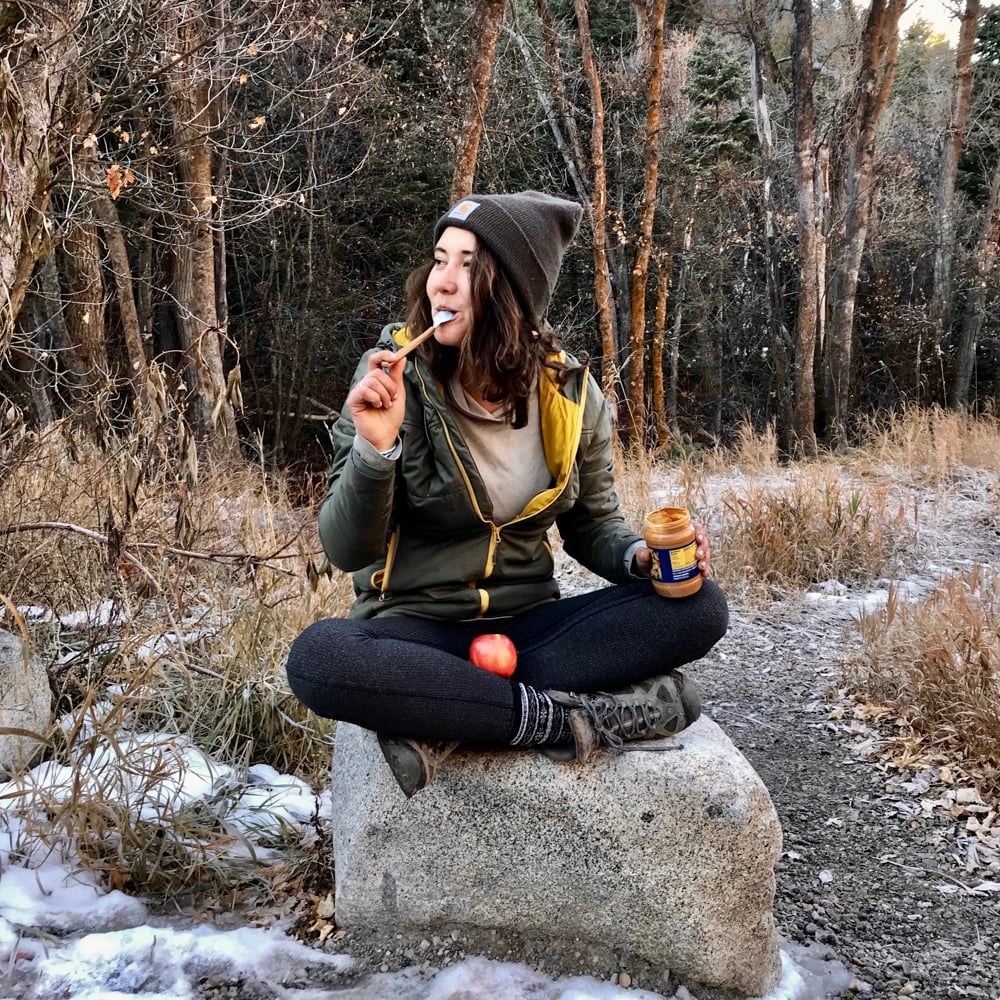 Allie Fuller is a Field Supervisor for Second Nature Wilderness Family Therapy. She works year-round with at-risk youth in the alpine desert and Uinta mountains. She's passionate about empowering young women to find strength while in nature. She slept under the stars for over two hundred nights last year. Allie has been doing outdoor youth work since 2012 in Utah, all over Colorado, and in the UK. When off-trail she's road tripping around the west with pup Flint in a beat-up Subaru. She loves finding spots to boulder, tucked away hiking trails, drinking excessive amounts of coffee, and she's never without snacks. You can connect with her on Instagram at @​allie.e.fuller.