ProView – Gnarly Nutrition Fuel2O
As summer rolls around and packs start getting lighter, I tend to find many hot, dusty miles passing beneath my feet in search of mountaintops. The new Gnarly Fuel2O has been keeping me topped up in this continual heatwave of a summer for the past few weeks, and I have greatly enjoyed the energy and nutrients it brings to the table. I should note that for my testing and reference measurements I used the small single-use pouches, however bulk pouches that can be utilized per-scoop can also be purchased.
Gnarly Nutrition Fuel2O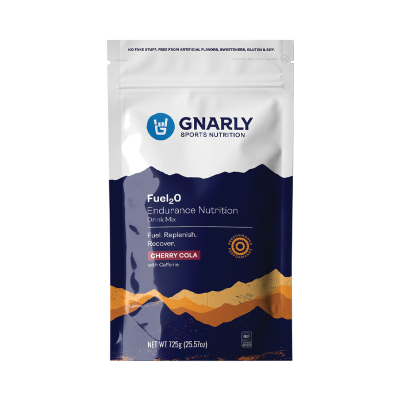 Product Name: Gnarly Nutrition Fuel2O
Product Description: Gnarly Nutrition's Fuel2O is the all-in-one, vegan-friendly solution for long days on the trails, in the mountains, at the gym or the crag. Fuel2O was created with fueling, replenishment and recovery in mind. Calories come from the easy-to-digest carbohydrates sucrose and dextrose, providing quick energy without causing an upset stomach.
Offer price: MSRP: $28.95 - $34.95
Quality

Features

Eco-Friendly
Summary
The Gnarly Fuel2O is the Willy Wonka meal-in-one of endurance supplements. Reading the ingredients should scare off any stay-at-home consumers, and excite the bedraggled and exhausted because holy cow these babies are jam-packed with all the nutrients needed to replenish a long day.
Pros
Carefully measured nutrients replenish what your body needs most on long exertions, all within mild flavor profiles that don't taste as you've just chugged high fructose corn syrup.
Cons
With high nutrient counts comes a hefty little single-pack that stuffs tightly into gel sleeves, and can sometimes be a feat to dump into smaller necked bottles.
As everyone knows, native Oregonians have the unique ability to absorb water through their skin to help hydrate them during the long wet season (no questions, please). However, during those few months of the year when that glowing orb in the sky emerges, we are left vulnerable to its dehydrating rays. This year seemed particularly scorching, and my normal mountain climbing antics were overshadowed with the need to keep hydrated and recover from the heat. While dodging smoke between the Sierra's, Cascades, and Olympics I was able to put the Gnarly Fuel2O to the test on ultra mountain runs and sun-scorched glacial climbs. On one particularly hot week, I found myself climbing Mt Rainier, which tends to turn me into the opposite of some stereotypical ancient religious zealot. Cursing the sun and its very existence over my head, I slithered back into camp and used the Fuel2O to replenish what high altitude panting and microwave-like glacial reflections had stolen from me on the long trudge, and boy did it help!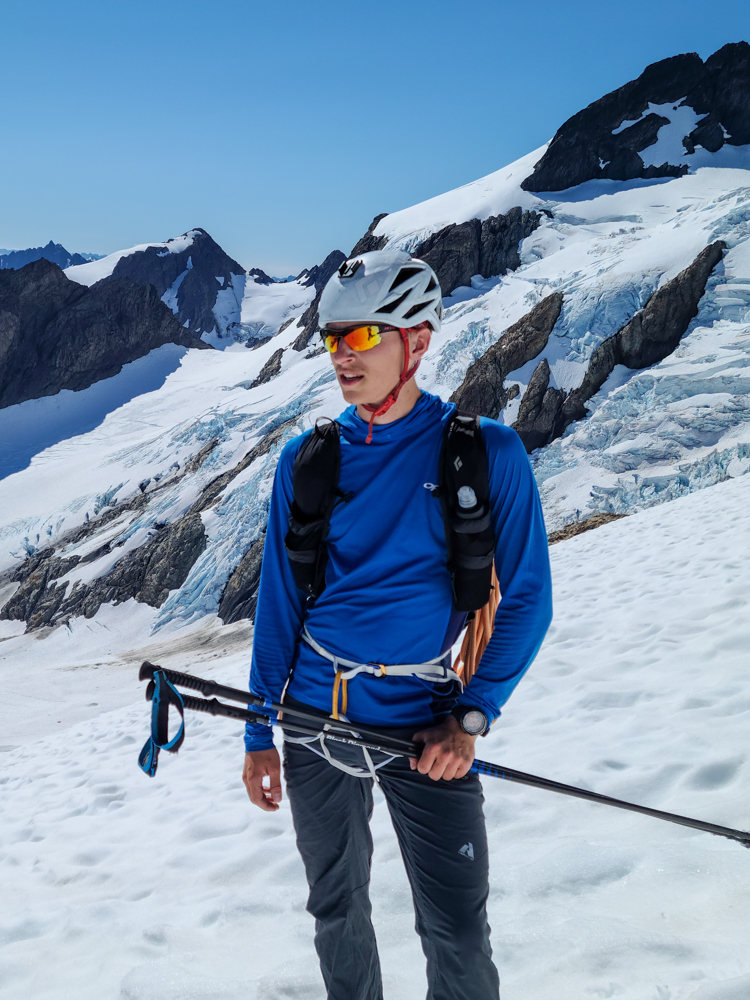 Look/Style
Let me tell you, nothing is less stylish than losing your lunch at the end of a long trail run, or that gaunt-skeleton look at the finish of a climbing day. While the Fuel2O mix may turn your water the color of some dirty dishwater, or maybe a llama poison for Kuzco, it will keep you looking fit and fresh until you can reach that post-marathon brewery.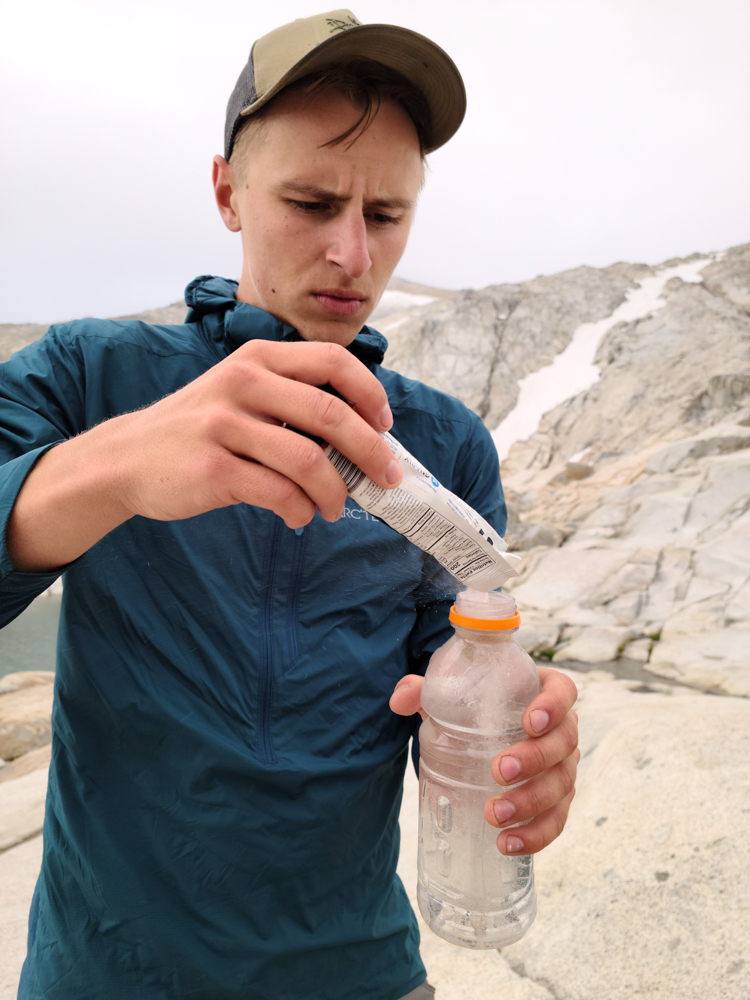 Features
The folks over at Gnarly certainly know their stuff and have packed the Fuel2O full of all the nutrients needed for endurance athletes. Two different easy-to-process carbs (sucrose and dextrose) are used in tandem to help facilitate absorption and rehydration. A slew of nutrients such as sodium, potassium, calcium, chloride, and magnesium keep your electrolyte levels topped off to prevent muscle cramps, regulate blood pH, and again rehydrate your body. And to add to all the science-y wizardry, a metabolite called HMB is utilized to help prevent muscle breakdown and add recovery. As a more personal note, while the back of the package had me expecting some syrupy sweet sugar, each of the flavors wasn't too strong and they all went down easy, even after a 40-mile mark had my stomach nauseous and begging for an end to gels and bars.
Weight/Packability
Compared to other drink mixes I have used in the past, the single use sticks of Fuel2O powder clock in with about four times the weight (58g vs 16g). Of course, all of this extra weight is due to significantly more nutrients and sugars compared to the smaller pouch competitors, which means less constant addition to water. All that extra powder took some getting used to, and I found a couple of times I needed to sip off extra water to make room, or I'd end up wasting powder all over my hands.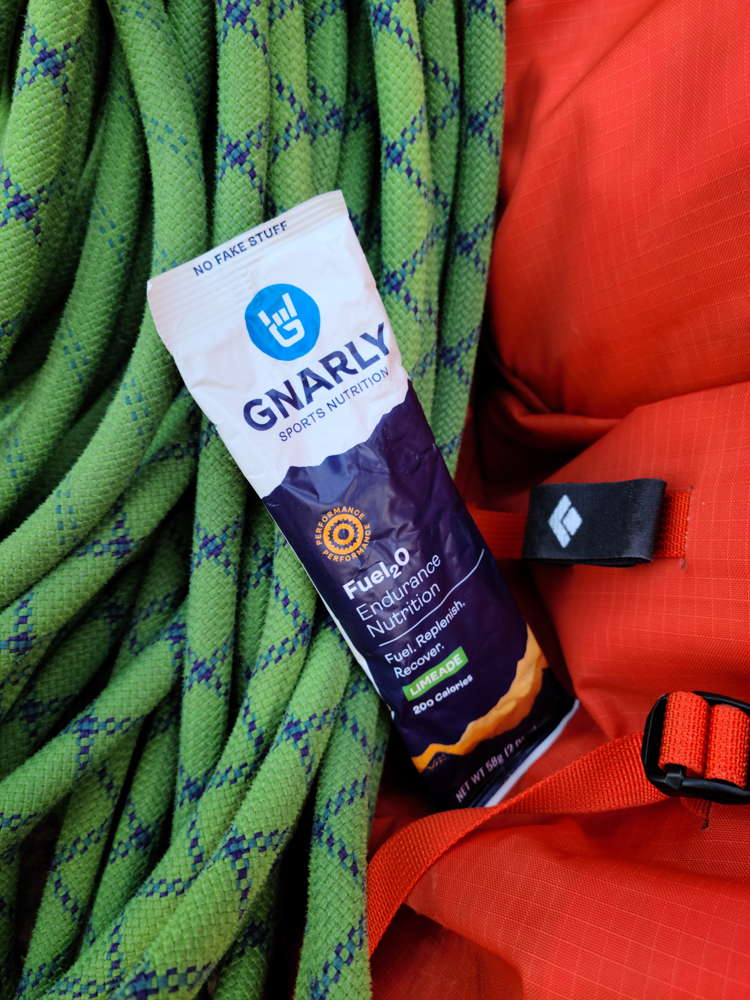 Function/Performance
The performance of this powder is pretty quantitative if you look at the back of the packaging. With nearly 56g of sugar and all the nutrients your body just sweat out simply waiting to be added back in, this powder will keep you going when the sun is beating down and the miles are racking up. I found results to be remarkably noticeable when I added the mix into my hydration at key intervals on long days, such as right after a long vertical climb or a particularly hot section.
Friendliness to the Earth
While the Gnarly family of products takes its environmental production footprint seriously, I think the best analysis for this product's friendliness to the environment is with regards to your body. The motto "No fake stuff" is reflected in their use of natural sweeteners and a total aversion to GMO products. This means that the vegan/celiac-friendly Fuel2O is a responsible way to clean up what you're putting down.

The Final Word
This ain't your grandma's Gatorade mix, or my personal classic, the desperate squirt of Mio straight to the tongue, but rather a well engineered rehydration/nutrition mix meant to keep your body running as intended on long exertions. For those of you sweating out all your salts on a long bike ride, or melting the sugar out of your blood with a long pound down a trail, the Fuel2O will replenish those nutrients you push so hard to burn off, and it'll keep working afterward to get you recovered for the next masochistic mission.
Shop the Gnarly Nutrition Fuel₂O on Outdoor Prolink. Not a member? Apply today!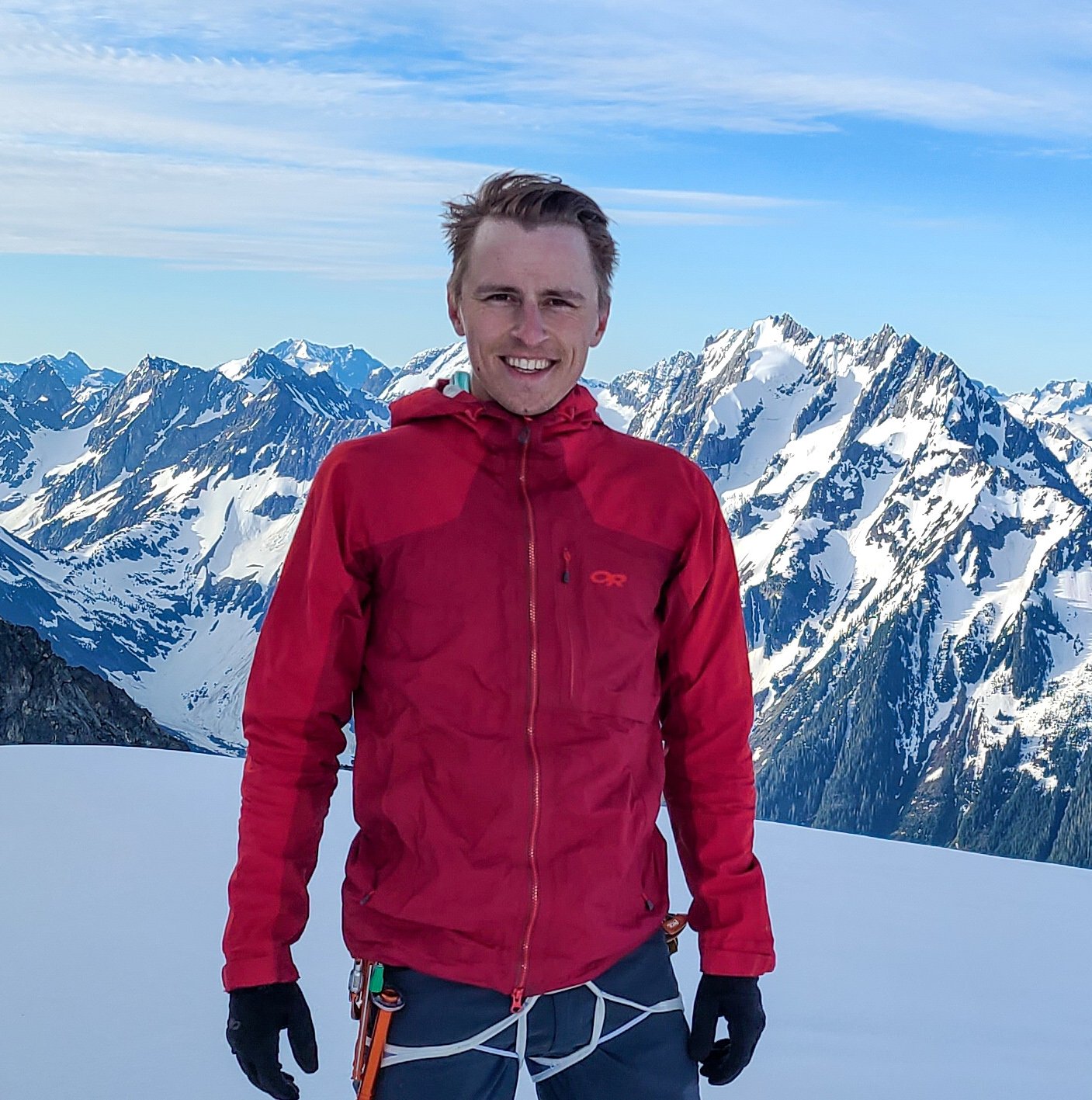 Evan grew up in the small hometown of Boring, Oregon, where he cut his teeth hiking and backpacking in the local Cascades. He now enjoys ice climbing, backcountry skiing, and trail running around in the Western States, and manages to fight off permanent employment despite an environmental engineering degree and perturbed parents.