Your Local Retail Shop: Feral
Our Local Retail Shop Series highlights local gear shops and tells their stories. We chat with shop owners to find out what makes their shop unique and how they serve their local communities.
Shop Name: Feral
Location: Denver, CO
Owner: Jimmy Funkhouser
You can find Feral on Tennyson Street in Denver, CO. Situated in between restaurants and boutique shops, you'll be pleasantly surprised if you pop into this "Indie Outdoor Gear Shop." Not only do they have sweet branded apparel and all the outdoor gear you need, they also have a sizable used gear section in the back of their shop where you can find high-quality brands at a fraction of the cost. On top of awesome gear to buy, Feral does gear rentals, gear repairs, and even has a free neighborhood meeting space (currently closed due to Covid).
How did you get into the outdoor industry?
I came from a very corporate retail background. I've always been an outdoor junkie and I've always been very passionate about getting people outside. In my personal life, I was always the guy dragging people up the mountain. I just wanted to live a life that was authentically consistent between my personal life and professional life.
Outdoor stores are fundamentally the front line of what gets people from the couch to the trail.
Whether it's outfitting people with gear, offering advice, or giving them tips on where to go, opening an outdoor gear shop was a way for me to do what I enjoy professionally.
What sets Feral apart as a gear shop?
Feral is the complete opposite of my previous corporate background. I started Feral to get away from that world and pretty much everything we do here is antithetical to corporate culture.
Every decision we make is customer-first. Because we're small and nimble, we can react to customer needs and questions. If we hear about a brand enough from our customers we're going to bring that brand into the store if we can.
In our Denver shop, most of our customers live within a four-mile radius. We're a very hyper local shop. When we started selling used gear that significantly expanded our customer base but I think our core customers really come from a four-mile radius. We also have a shop in Idaho Springs and there, it's the exact opposite. It's 90% people from out-of-state because most people who stop in Idaho Springs are tourists heading to the mountains.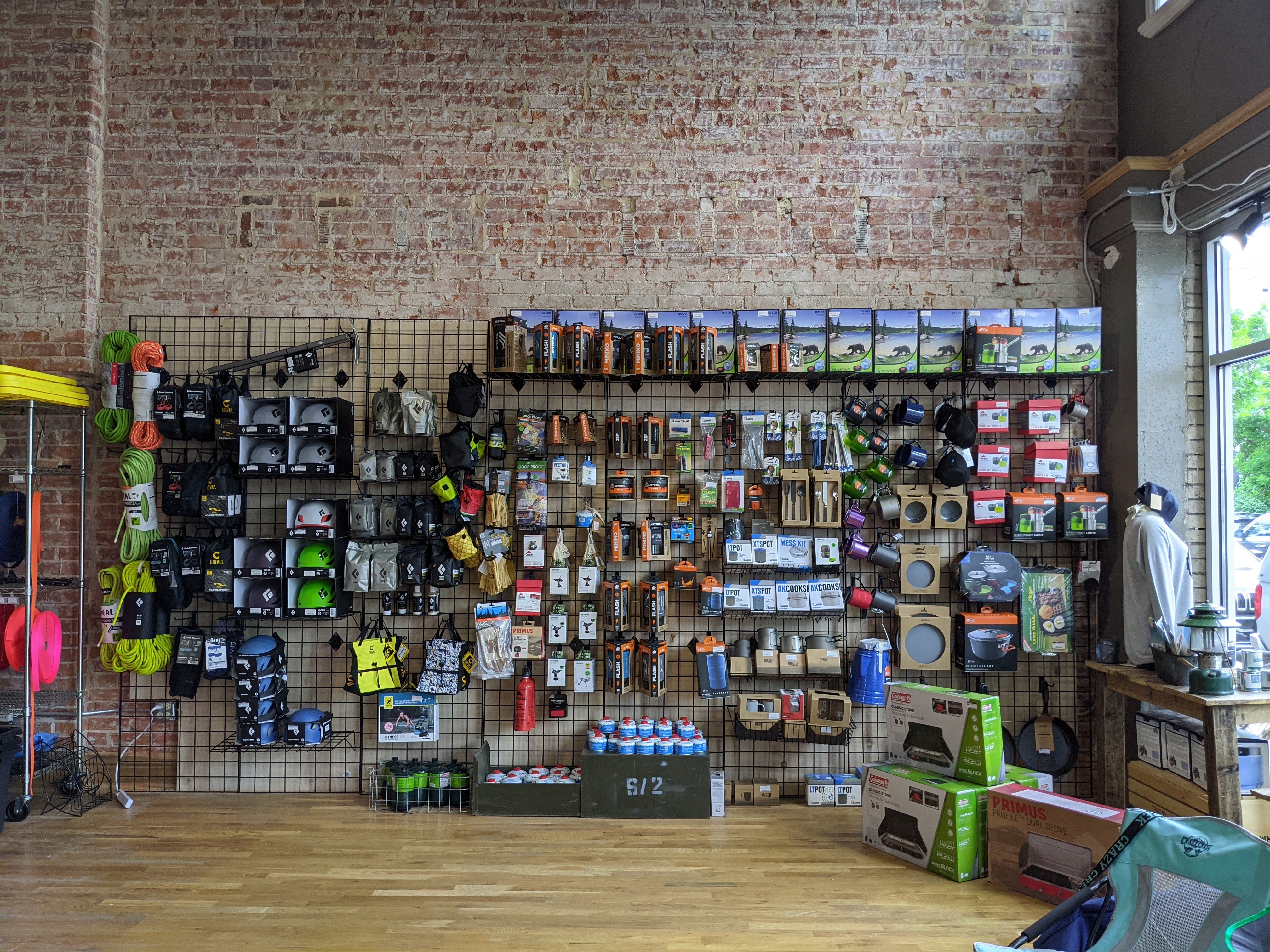 Used Gear
I'm a snowboarder. When I first moved to Colorado and I decided I wanted to go hit the slopes, I didn't choose snowboarding because I thought it'd be more fun. I chose it because I couldn't afford to get outfitted with everything I needed to go skiing. So, as a result, I became a snowboarder. The industry can't operate that way. We can't price people out of the things that they would love to do. Used gear is the best method that we, as a store and as an industry, can use to include everybody in the activities that are important to them.
We started our used gear program because we wanted to give people better price access. Our mission statement is "Create Adventure" and ultimately we need to be able to create adventure for everybody, regardless of their ability to pay $1,000 to go backpacking next weekend.
Essentially selling used gear is our way to provide customers more price choice. Used gear is a 100% democratic process: Customers come in and choose whether or not they want to sell gear to us at a certain price. And then when they come in to shop, they decide whether they want to buy certain pieces from us at a certain price. We have the ability to react in real-time to pricing. If we put a piece of used gear on the sales floor for $60 and it doesn't sell in two weeks, we know the price is too high and we're going to bring it down to $40. We can't do that with new gear.
In the era of Covid, there's a slight trend towards aversion to things that have been touched or used by other people, but honestly, there's such a huge market for used items. Used sleeping bags are one of the hardest things for us to keep in stock.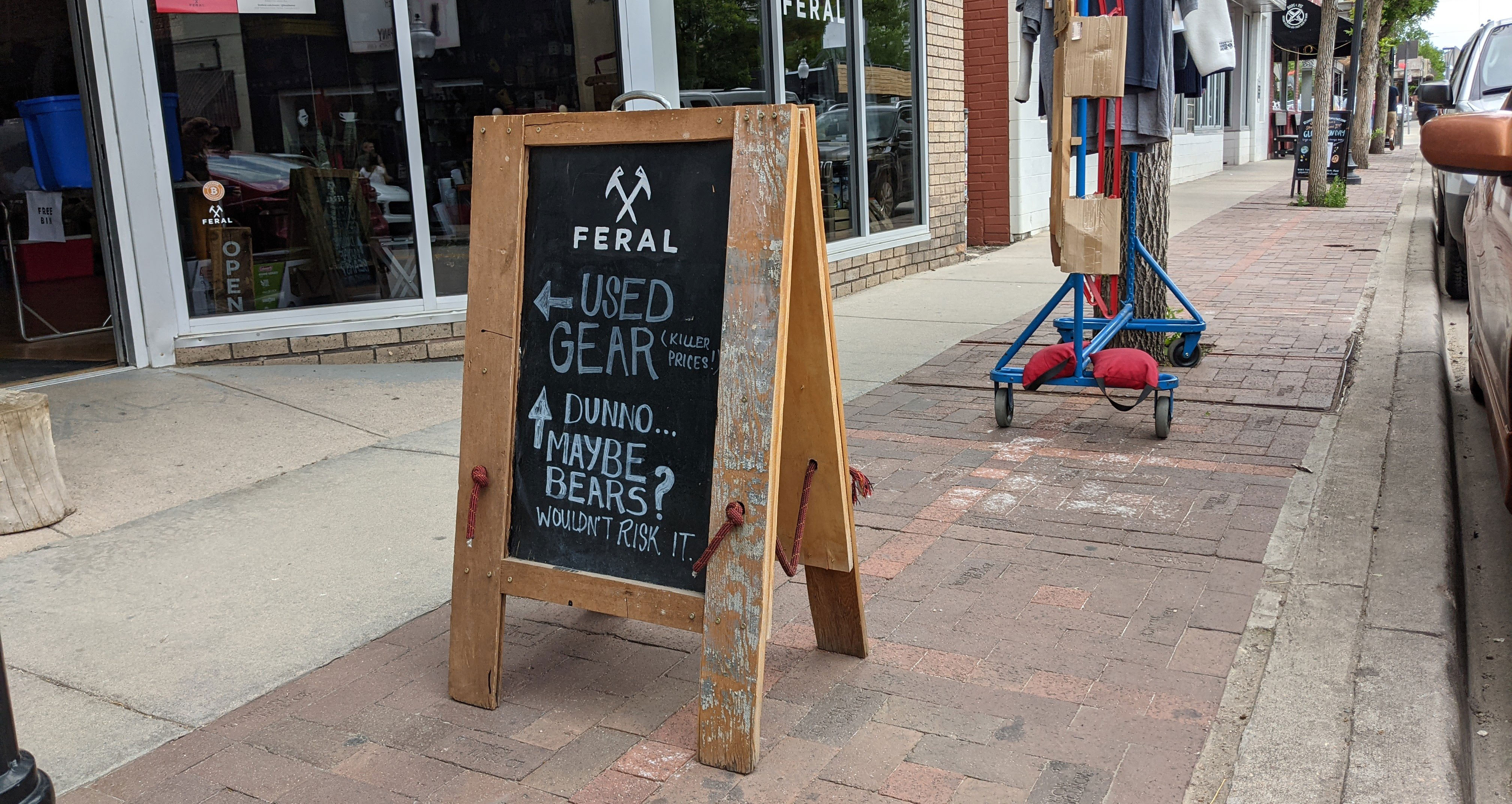 Local Events
We host local events often. Recently we hosted a neighborhood yard sale where we distributed a map and locations of houses in the neighborhood that were hosting yard sales. That event was a way to expand the reach of our used gear mentality. We have a ton of used gear but at the end of the day, people don't sell us everything they have and oftentimes they choose to sell it in other ways.
We want to put people in the mentality of thinking used gear first and new gear last.
Maybe even some other options in between whether it's renting or borrowing. And yard sales are just like one approach to kind of put people on that mentality.
What is the most popular product sold at Feral?
The most popular product in our store is our Feral t-shirt.
My advice is…make your own shit! You don't have to wait for the industry to give you the products you need. We launched a small test batch of 20 Feral sleeping bag this summer. We never even had a chance to promote it before they all sold out. We're waiting for our next batch to come in. It's going to be a 700 fill power down 29 degree sleeping bag for $99.
Shops now have significant opportunities to source their own gear, produce their own gear, and design their own gear. It's never been easier.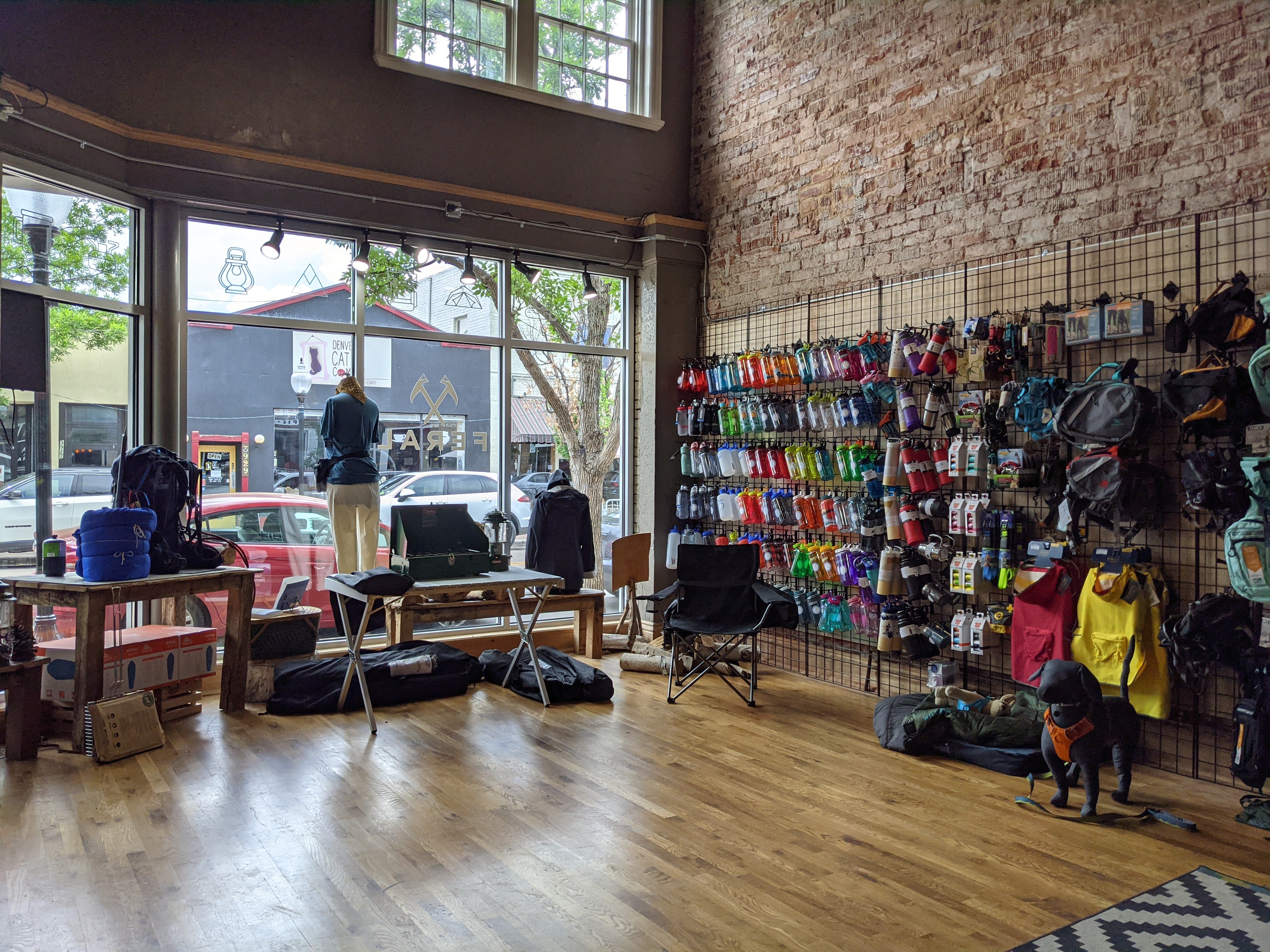 How can Outdoor Prolink and pros best support Feral?
Hold strong to your definition of pro qualification standards, and ensure the people who should have pro deals are the people who have access to pro deals.
It's important that Outdoor Prolink and other pro deal organizations are doing the right thing 100% of the time and not undermining who a "pro" is. If everyone qualifies for a pro deal, it puts outdoor gear shops out of business. It's way more pervasive than people think.
If a pro comes into your shop, do you want them to be upfront that they have a pro deal?
I don't expect a pro to walk into my shop and loudly declare "I am an outdoor professional and I have a pro deal!" In the past 6 years, we've never had that happen. However, every pro is different, and we understand that. Pros are going to do what they're going to do.
If hypothetically, a pro came in and declared they have a pro deal, we will give them the same service everyone else in the store gets. I want pros to come in and visit our shop. If they have a brother or a cousin that needs some gear, I want that pro to recommend us. As a small business, I'm grateful for every person who walks in the front door.
---
If you ever find yourself in Denver, you should definitely check this place out. Whether you're in the market for some gear or you just want to hang out. Feral will definitely make you feel at home!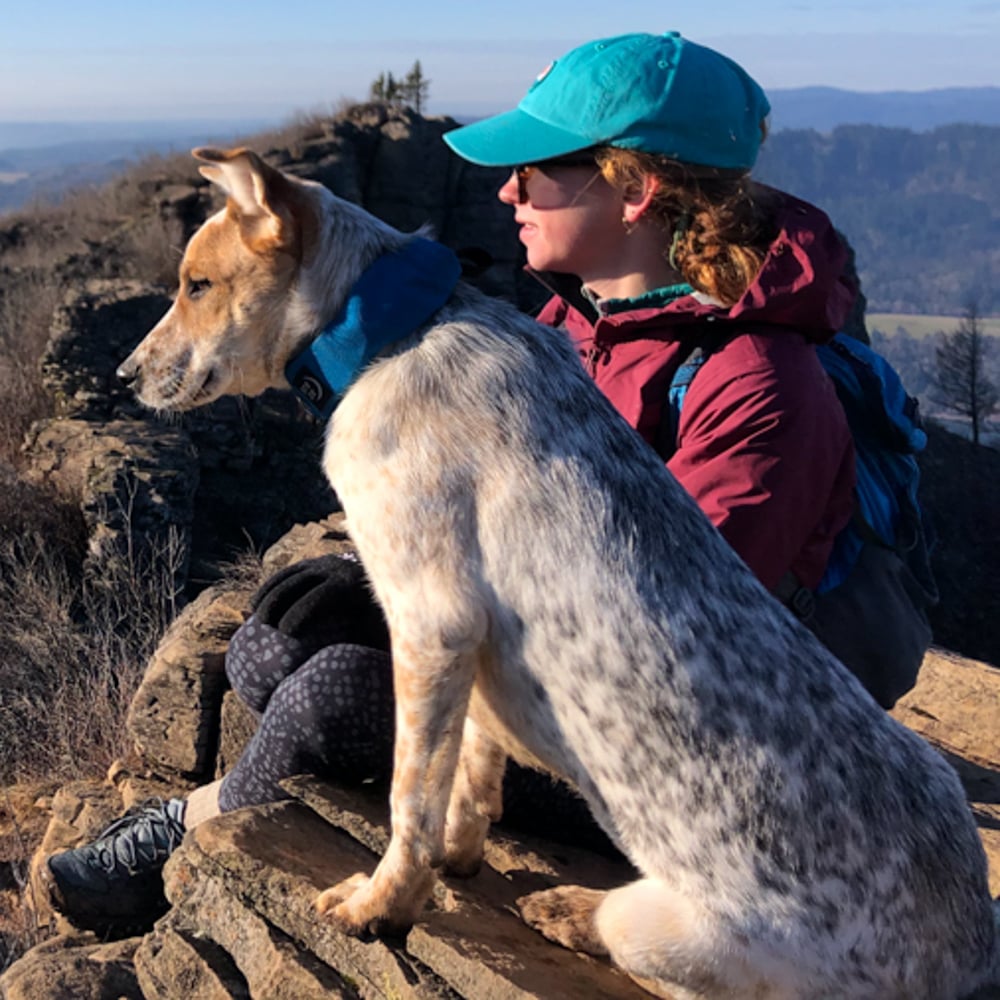 Kelly Knauf leads the marketing team at Outdoor Prolink. She is a mountain lover, outdoor enthusiast, and professional snack packer. By day she answers emails and writes content, by night she's plotting her next camping trip or snowboarding adventure.