ProView – Outdoor Research Carbide Bibs and Jacket
When you're trying to save on space and withstand all kinds of weather from powder storms to sunny slush, this kit can handle it. It's designed for all-around use in the backcountry as well as hitting groomers at the resorts. Whatever your style, it has a versatile design that will work for you all season.
Outdoor Research Carbide Bibs and Jacket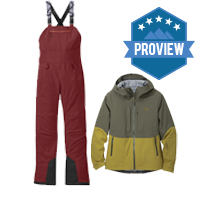 Product Description: The Carbide Kit was built for the skier and snowboarder who doesn't stay in one place during the winter months. This jacket and bib pair lets you adapt to whatever conditions you have in store, whether that means layering up for a cold day bombing downhill inbounds, or staying light and fast on backcountry tours. The Carbide Jacket uses the very best 3-layer waterproof protection from Pertex®, and is packed with ski and ride specific features geared for comfort and versatility.
Offer price: MSRP: $300.00
Quality

Features

Fit

Durability

Eco-Friendly
Summary
The Carbide kit from Outdoor Research is a quality ski suit that keeps you warm when you need it and stays light and compact when you don't. 
Pros
Performs well in differing weather conditions
Packable
Good fit
Socially conscious
Cons
Sleeves seemed a bit short for activity
Aside from testing this kit daily at work as a ski instructor, I had the chance to take it out of bounds in the mountains near Breckenridge, Colorado for some powdery turns. We had bluebird skies and lots of sun, but at 12000' the temperature hovered in the low teens. The carbide bibs alone kept me warm on the tour up and the jacket was a much-needed wind layer on the way down. At the end of the day, we took some time to practice our snowpack assessment and avalanche safety techniques and even while standing around the jacket layered with a midweight puffy and fleece kept me pretty warm.
Fit/Comfort
Since the bibs and jacket aren't insulated themselves, it can be a really nice change after years of wearing bulky synthetic or down gear. You can choose exactly what layers you need underneath and use the hardshell Carbide Jacket on top to keep out wind and snow. The bibs are comfortable enough for multi-day wear and with a pair of fleece leggings your legs can stay warm even while digging your snow pits.
Look/Style
The fit is slim but relaxed enough to wear a fleece and midweight down jacket underneath on colder days. The bibs allow for freedom of movement while keeping a low profile.
The shoulder straps on the bibs also feature leased artwork from the Warli Tribe of Maharashtra, India who partnered with Roots Studio to bring a rhythmic design. The tribe has been creating these designs for thousands of years and now are able to use them to participate in the global economy. 5% of product sales from the Warli Collection go back to the tribe to help support their community.
"The sun, moon, and stars in every Warli painting signify the importance of always being true to yourself and your duty."
Bib Features
Chest pocket to promote proper separation of phone and beacon
Avalanche Beacon Side Pocket with Clip
Stretch Mesh Internal Gaiter with PowerStrap Slot
Jacket Features
Helmet Compatible Hood
Forearm Ski Pass Pocket
Internal ChestPockets
Pit Zips
Weight/Packability
Extremely packable
Bibs: 21.8 oz./618 g
Jacket: 18.8 oz./532 g
Durability/Construction
The bibs sport a reinforced scuff guard that are good for walking around the resort lot and the waterproofed material seems to hold up well with significant use
Eco-Friendly
Although the Outdoor Research website doesn't mention much about the eco-initiatives during the production of their products, it does mention that the company partners with a number of different conservation organizations like The Conservation Alliance, American Alpine Club, and Access Fund. I gave a 5/5 rating mainly due to the social initiatives of their Give Back program. You can find out more about the Warli and their work at https://www.outdoorresearch.com/us/give-back
The Final Word
Great features like zipper ventilation and ample pockets make this packable kit a great option for its versatility, whether you're on or off-piste. Plus, the Warli designs make it a special addition to any winter riders setup.
Shop the Outdoor Research Carbide Bibs and Jacket on Outdoor Prolink. Not a member? Apply today!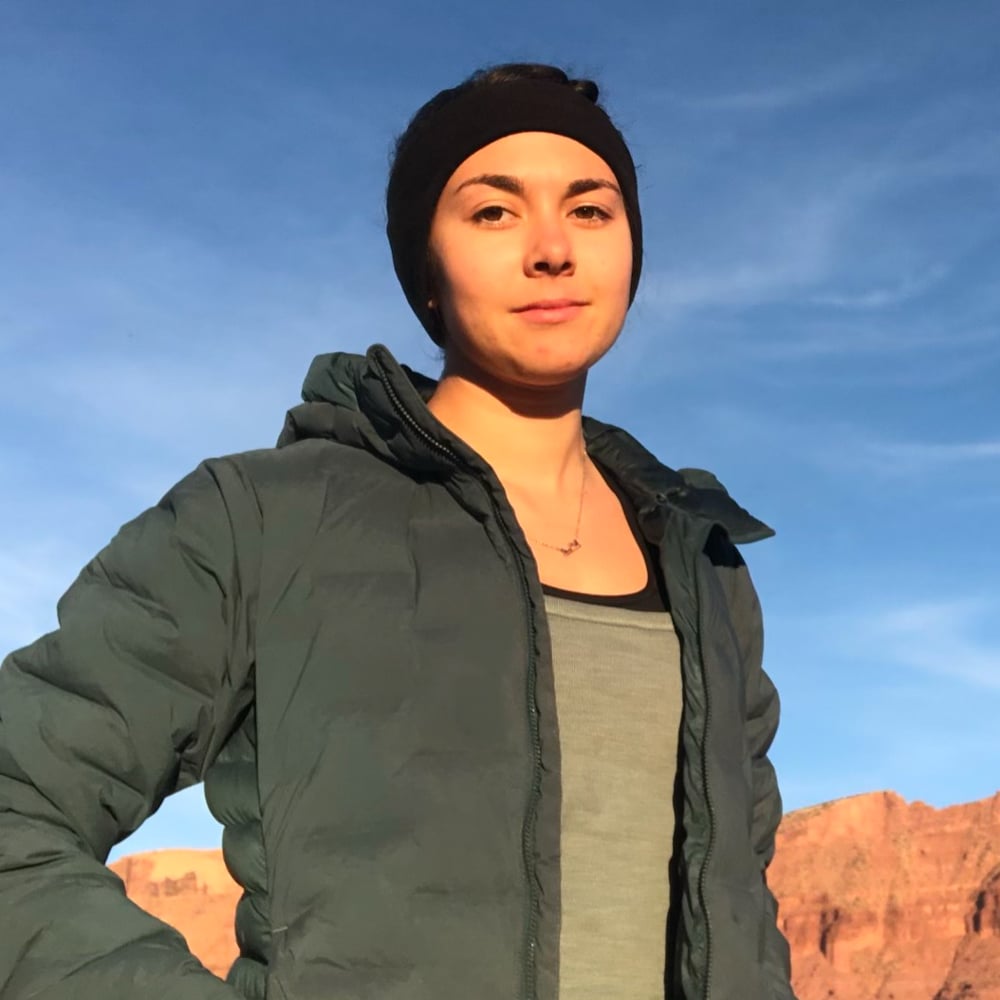 Anna is a climbing guide based out of the Front Range of Colorado. She's been guiding and teaching outdoor education for five years. She's lived and traveled all over the world from the seas of Thailand to deep in the rainforests of Peru. She is an AMGA apprentice rock guide, lifelong skier and racer, and aspiring Mountain Guide. When not working, she can be found running around in the desert or working climbs in Eldorado Canyon.