ProView – HIMALI Annapurna Softshell Jacket
The HIMALI Annapurna softshell jacket, intimately tied to Nepal and the Himalayas, is designed to withstand the planets harshest conditions, and a mission to support the communities around them as well.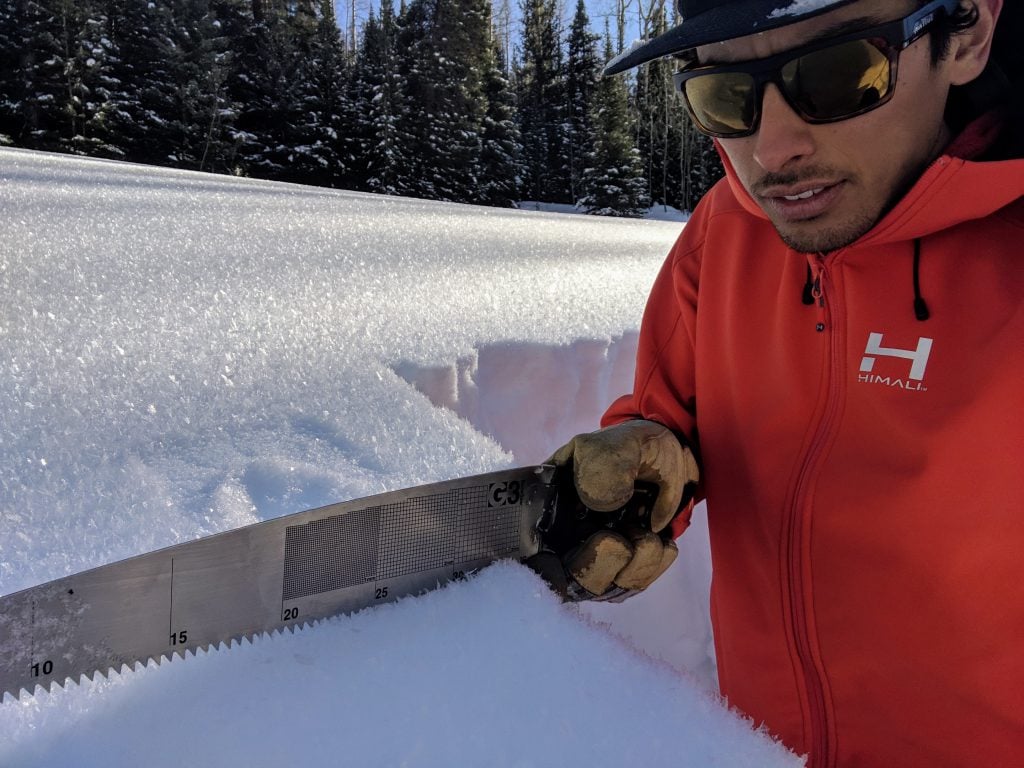 HIMALI Annapurna Softshell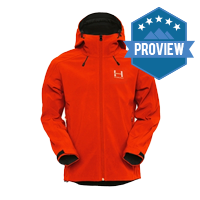 Product Description: The Annapurna Softshell by HIMALI™ is a breathable, mid-to-outer layer designed for high heart-rate activity in the mountains. It utilizes a 15k/15k waterproof membrane and features an ergonomic fit, coupled with integrated spandex for additional comfort. An added eco-DWR coating maximizes it's first level of defense against precipitation.
Offer price: $219.95 MSRP
Quality

Features

Style

Fit
Summary
If I am ever able to make it to the Himalayas and climb in the greatest ranges, I would like to think that this jacket would be part of my kit. It's a solid softshell at a competitive price. The hood is tailored for a climber, and the durable softshell material can withstand the brutal conditions the big ranges will deliver.
Pros
Great insulation, breathability, and durability
Cons
Notably, the pockets are in a position that is inconvenient to use if used with a harness.
In reviewing gear, I give consideration to two categories. One is how the gear performs under their designed conditions. The second takes a look at the company behind the gear, and how their ethics and mission align with the conservation and protection of the places their gear will help their consumers access. Indulge me while I first speak on the latter, and take a close look at this growing company, Himali, and their roots planted in a Nepalese community.
As HIMALI's co-founder Tendi Sherpa describes his upbringing in a very remote village, without school or infrastructures developed, one can see a motivation to use the fiscal and social platform of outdoor gear manufacturing to help communities in need. Establishing a mission tailored to two major parts of Tendi Sherpa's life: his community and his passion for the mountains.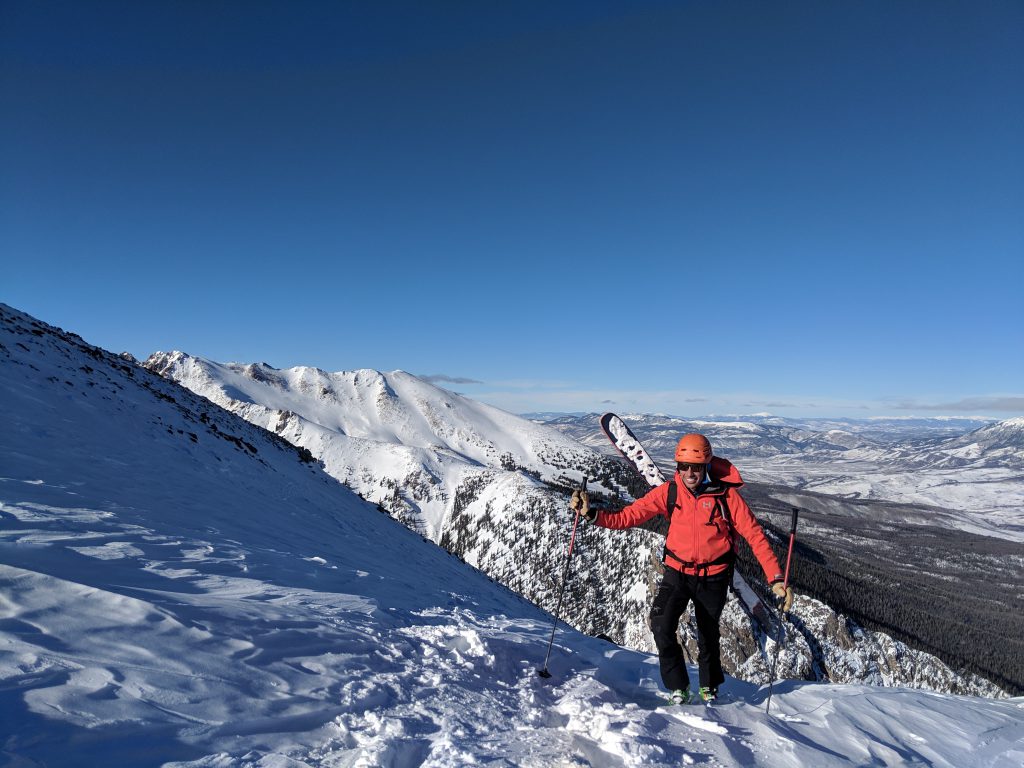 HIMALI states their corporate mission to give back charitably to the Nepalese people, as they invest 5% of net profits "into the Himalayan region, particularly by supporting schools and also by fueling initiatives that provide clean water." HIMALI Life focuses their donations to Charity Water, a nonprofit that provides clean drinking water in developing nations, and also school supplies for local Nepalese children. For a company that is in its foundation, and looking to grow, this generosity is generally unheard of.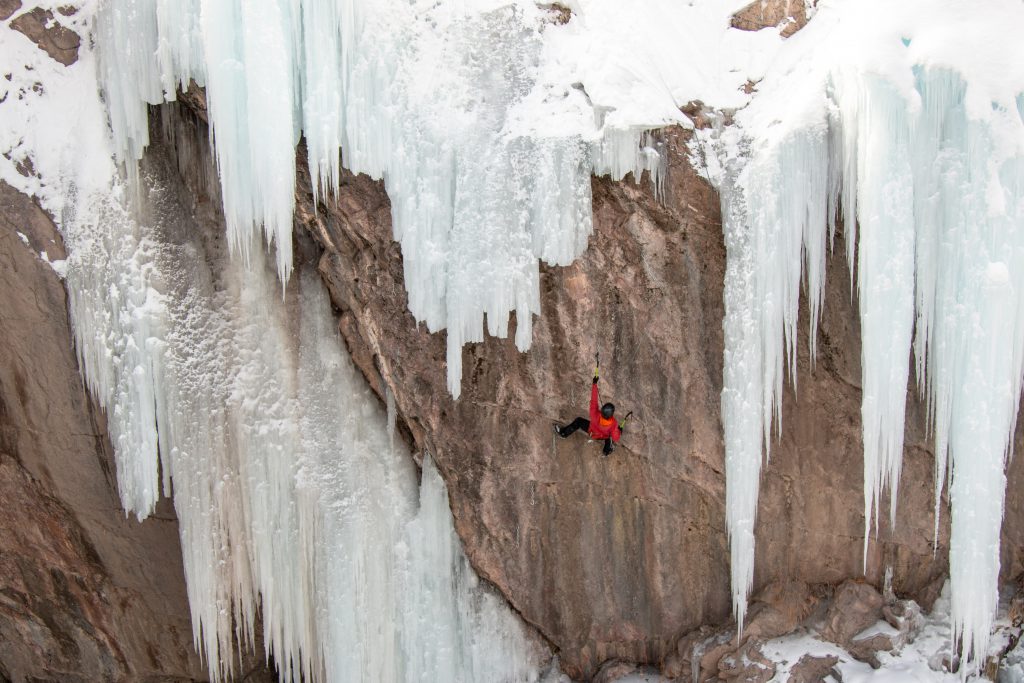 Now to speak on the former, performance. HIMALI is co-owned, and fastidiously designed by Tendi Sherpa, an 11-time Everest Summiter. Himali claims to create quality gear that the founders of the company would themselves use. Gear that stands up to the highest and harshest conditions on the planet. They stake their claim to hold up against their home mountains, the Himalayas, and the fourteen 8,000-meter peaks that lie in that range. Unfortunately, I will not have the means in the near future to travel to the Himalayas to test the jacket under their designed conditions. I instead opted to take my Annapurna Hooded Softshell Jacket to the coldest and windiest conditions that my home state of Colorado can offer. The Himalayas on a much, much, much smaller scale.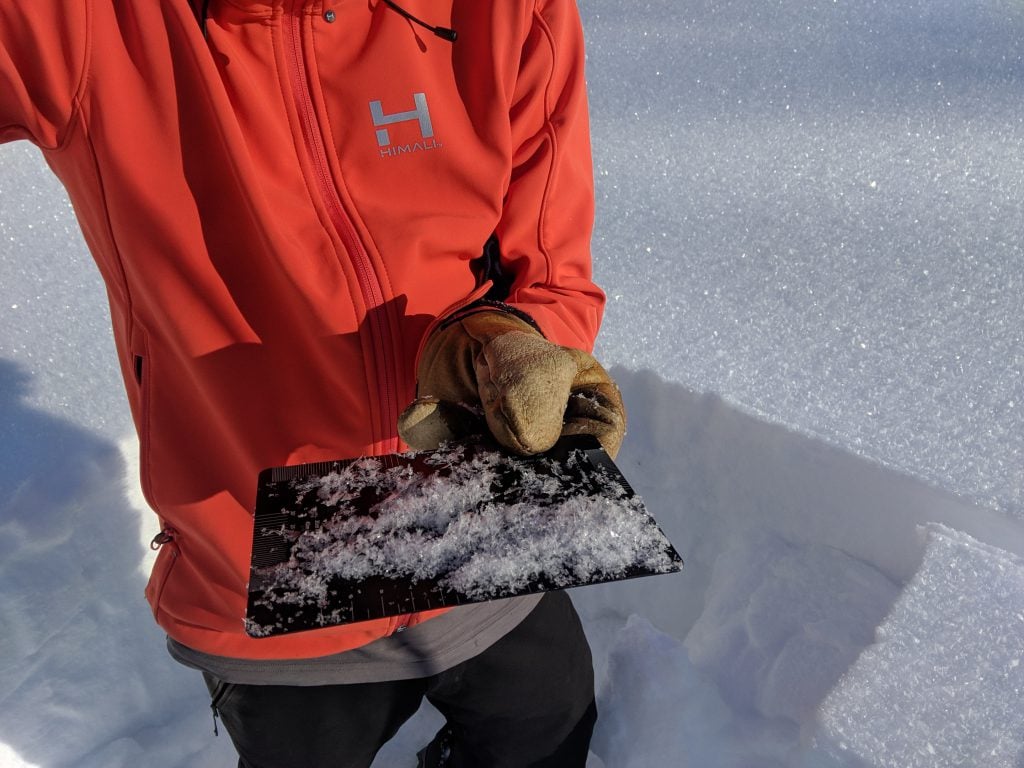 As a backcountry traveler, a softshell jacket is traditionally reserved for cold and adverse conditions. Conditions that necessitate windbreaking layer, with a little more insulation and that offers protection from harsh snowy conditions. I put my jacket on most frequently on long climbs on ice and snow. A layer to keep me protected from water dripping off ice pillars, and snow spindrifting around me. A softshell is ideal under these conditions because I tend to work harder the more vertically my movement becomes. With a softshell jacket, I am able to keep a layer of insulation, windbreaking, and breathability that is hard to get with a hard shell layer. Under this ideal situation, the Annapurna Hooded Softshell holds it's own among other top companies as a piece of gear build for performance. Where this jacket disappointed was in the small details in design that you would look for in a jacket tailored for alpine and expedition climbing.
Fit/Comfort
I had the opportunity to test out a small sized jacket. I am 5'11 and 145 lbs, and on my skinny frame, it was the perfect almost tailored fit. I usually layered this jacket with a thin synthetic puff jacket and microgrid fleece underneath, and a belay puffy over the jacket if it got colder. If I wanted to wear my big puffy jacket under the softshell, I would have chosen to go with the medium.  Just as it is with any piece of gear, one should try to try the jacket on to determine fit and think about your preferred layering system.
Look/Style
This jacket looks sharp. I am a sucker for elegant and bright colors in my gear closet. I was sent the Lava Red color and it looks especially great in a background of ice and snow.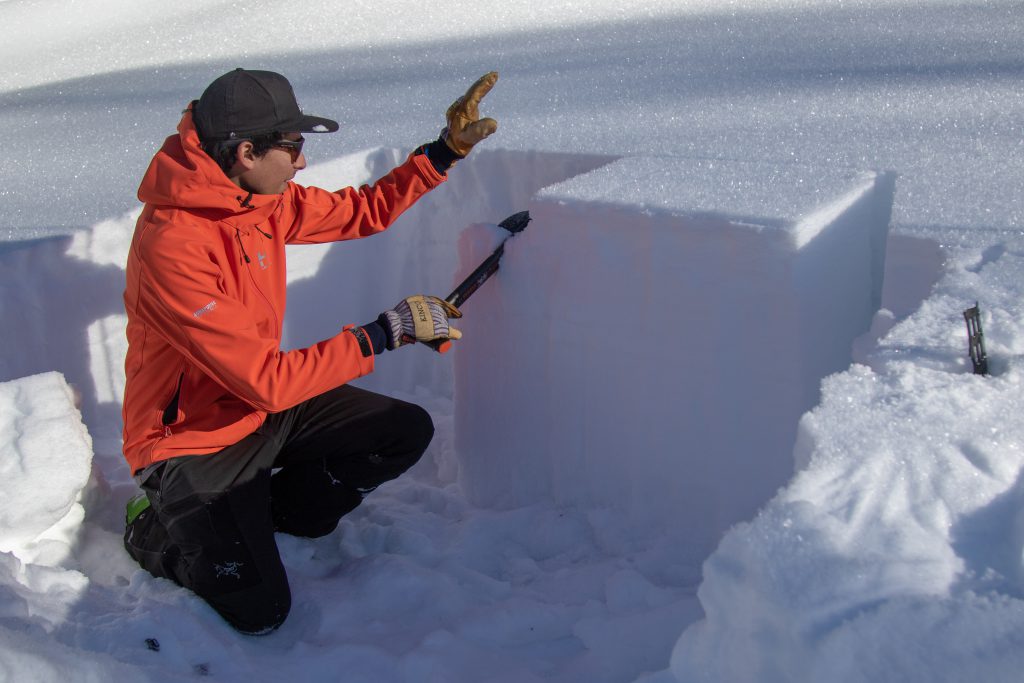 Features
The hood is the MVP feature of this jacket. It is so rare that a jacket gets a hood design right, perfectly tailored for protecting the user from the harshest elements winter can throw at you. This means that it not only needs to be big enough to fit a helmet underneath, but it also needs to have a collar big enough to cover your nose when zipped up. The Annapurna Softshell achieves this, keeping your head and nose warm while keeping a good range of motion. Add intuitive and durable draw chords to cinch the hood tight, we have a winner here.
Overall, I was disappointed with the pockets on this jacket. They simply are not designed to be worn with a harness. Most modern shell jacket designed with climbing in mind will have their two from pockets higher so that one could access while wearing a harness. The single interior pocket is right at hip level and inaccessible while wearing a harness. So a pocket I normally reserve to keep a phone or spare camera battery is unusable for me.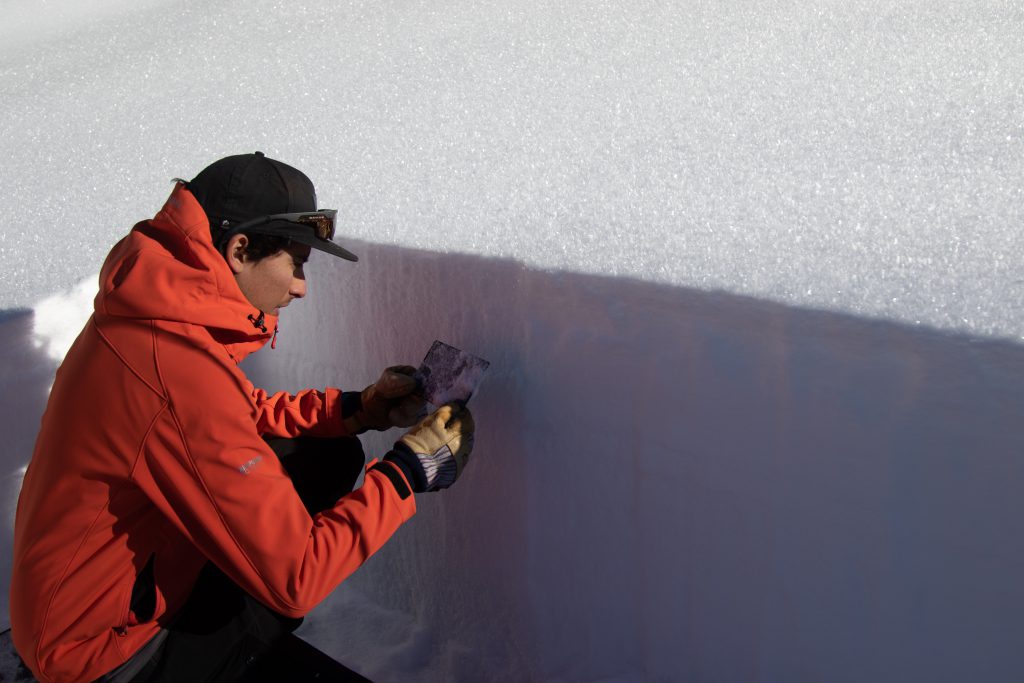 Function/Performance
The Annapurna Softshell functions just as you would expect a softshell to perform. Softshell material is made to be durable. What you sacrifice in weight and waterproofness from a hardshell jacket, you gain in insulation, breathability, and durability. This jacket adds enough insulation where you can wear it comfortably on a cold climb, and enough protection to wick away the snow, ice, and water that may fall on you. I was able to take it backcountry skiing and wear it on the skin track and on the downhill. A key test of the versatility of a softshell jacket is the ability to use it in a diverse set of steps of a backcountry tour. 
The Final Word
If I am ever able to make it to the Himalayas and climb in the greatest ranges, I would like to think that this jacket would be part of my kit. It's a solid softshell at a competitive price. The hood is tailored for a climber, and the durable softshell material can withstand the brutal conditions the big ranges will deliver.
Shop the HIMALI Annapurna Softshell Jacket on Outdoor Prolink. Not a member? Apply today!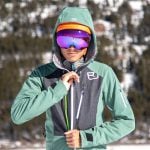 Aidan Goldie is a ski mountaineer based out of Colorado. When he is not climbing and descending peaks in the American West, he is an outdoor educator, working with schools and nonprofits guiding groups through the Colorado wilderness. Connect with him on instagram @agoldie94.