ProView – HIMALI Women's Pursuit Longsleeve Tech Tee Review
A good base layer top should be the Swiss Army knife of a mountain athlete's wardrobe: mountain sports require base layers that can keep you comfortable in sleet or sun, from dawn patrol to starry skies. It should keep you warm while moving at any pace through variable terrain, and should work well for my many mountain sports: splitboarding, cross-country skiing, mountain running, rock climbing, and everything in between. In my rigorous testing, I attempted to find out if the HIMALI Pursuit Longsleeve Tech Tee met my goal of finding a true Swiss Army knife of a base layer.
HIMALI Women's Pursuit Longsleeve Tech Tee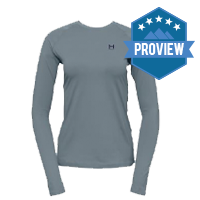 Product Name: HIMALI Women's Pursuit Longsleeve Tech Tee
Product Description: The Pursuit Longsleeve by HIMALI™ is a moisture wicking, high-stretch, and quick drying shirt designed to be used as a base layer. It is sure to be your new go-to choice for your athletic pursuits.
Offer price: MSRP: $70
Currency: USD
Quality

Features

Fit

Durability
Summary
I found the Pursuit Longsleeve Tech Tee to be a functional, durable base layer top with high versatility in mountain environments. I love that this midweight, synthetic base layer top features high-stretch, quick-drying fabric that moves with me for every activity.
Pros
High-stretch material
Highly durable
Soft and smooth against skin
Performs well in moderate temperatures
Cons
A little bit baggy for a base layer top
Too breathable for very cold temperatures, and too hot for warmer temperatures
I tested the HIMALI Women's Pursuit Longsleeve Tech Tee over the course of two months of backcountry snowboarding in Colorado and California's eastern Sierra Nevada mountain range. I took it out for a three-day yurt-based avalanche course and on countless splitboarding tours in Crested Butte, Colorado and Mammoth Lakes, California. In this time, temperatures ranged between 0F and 50F, from stormy to sunny skies. I tested it in high winds and on perfectly still days in the alpine. This wide range of conditions provided an ideal testing range for this base layer.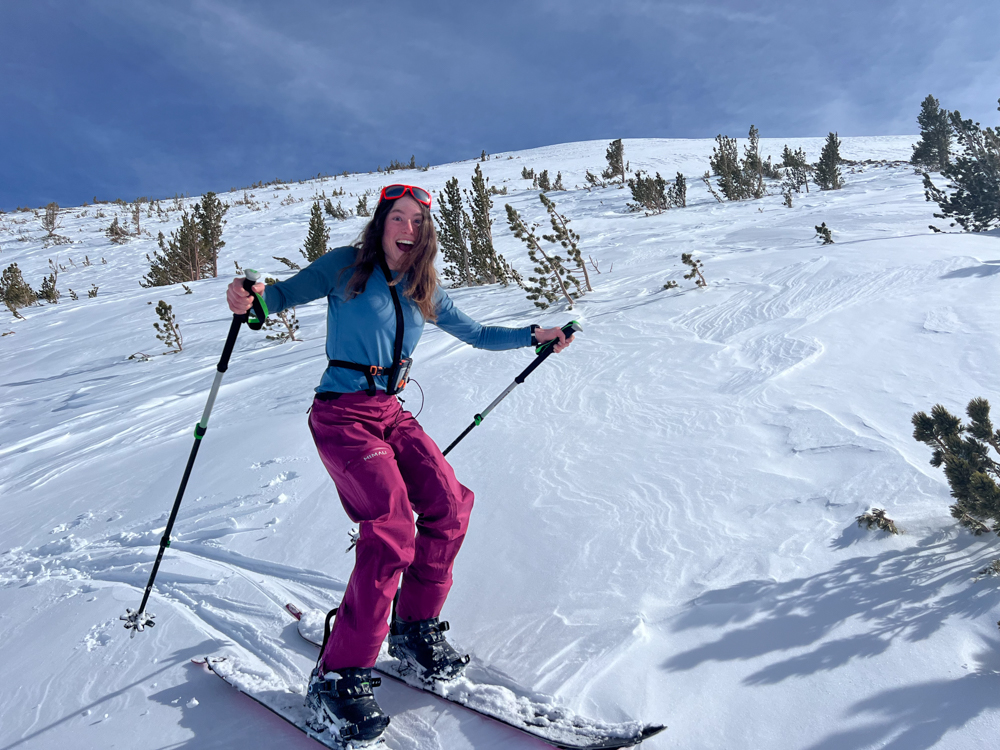 My criteria for a truly great base layer include high durability, a good balance of breathability and warmth, and exceptional comfort. I want to feel cozy in my baselayer all day, without getting too cold or too hot during periods of high exertion in direct sunlight, or while taking a snack break on a windy ridge. It should layer well with a fleece, puffy, and shell, dry exceptionally quickly, and stay fresh-smelling when used for multiple days of activity.
Fit and Comfort
The Pursuit Long Sleeve Tech Tee is incredibly comfortable. I found it to be soft, silky, and smooth against my skin, with no uncomfortable seams or chafing while sweating, moving quickly, or wearing a backpack. One of its best features is its incredibly stretchy material, which moved easily with me no matter what I was doing.
At five-feet tall, 105 pounds with a muscular body type, I found the HIMALI Pursuit Longsleeve to be true-to-size. I wear an extra small in almost everything I buy, and found that extra small was certainly the right size for me in this base layer tee.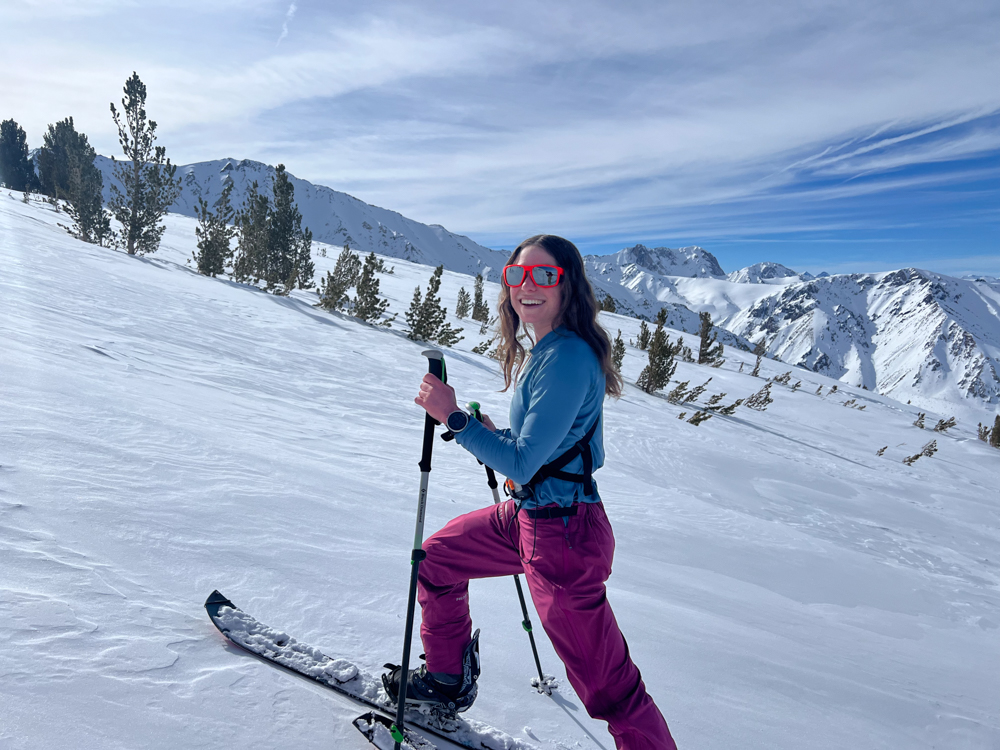 I did wish that the cut on this shirt was slightly slimmer: while it was not exceptionally baggy, I feel that it would be better suited to its purpose as an all-season base layer for the mountains if it was cut a bit more tightly in order to improve layering performance.
Look and Style
HIMALI's color array for the Pursuit Long Sleeve Tech Tee is standout: I love the Frozen Blue color of mine. Their other color choices for this shirt are bright and beautiful, pairing well with other gear in their product array. The style is simple and unfussy. The top is monochromatic with a medium-size logo on the front and back.
In my opinion, the looser cut of the tee slightly detracts from the appearance. A slimmer cut would contribute to a sleeker look overall. At five feet tall, I also found that the shirt was cut a tad bit longer than I would have wanted, but I doubt that this would pose a problem for any woman with a few inches on me!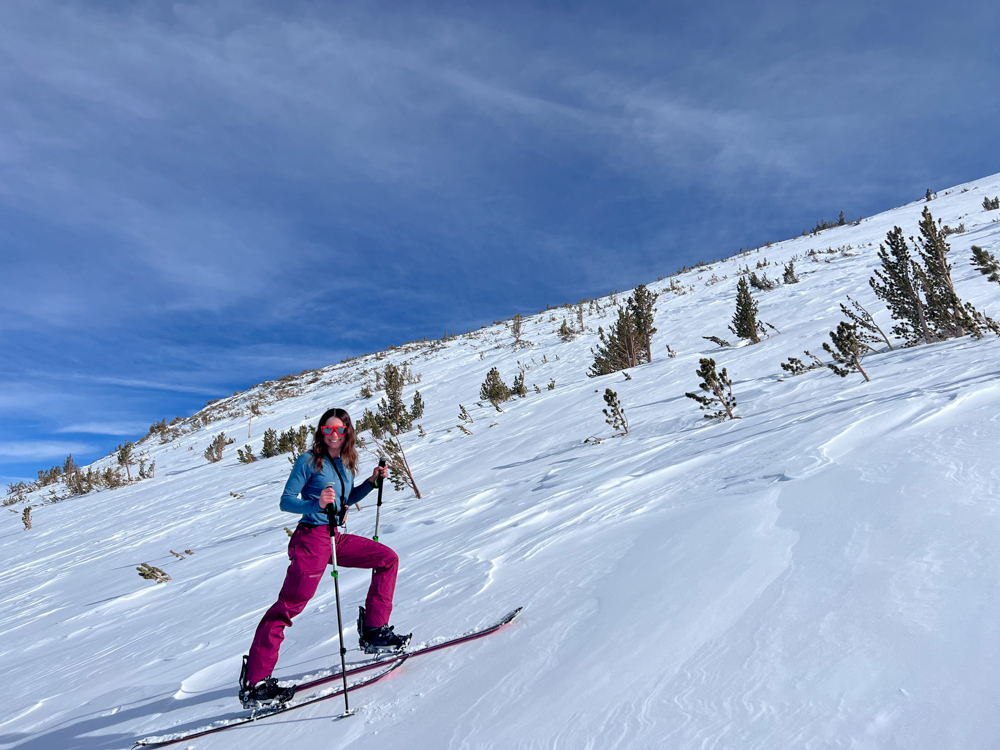 Features
The Pursuit Long Sleeve Tech Tee does not top the list for a base layer with a wide array of flashy features. It's simple, comfortable, dries quickly, and is an excellent all-arounder that features 4-way stretch material.
Weight and Packability
This base layer is light to midweight in comparison to other base layer tops, at an average weight of 6.2 ounces. Despite the fact that it is not crazy lightweight, it feels lighter than many other synthetic long sleeve shirts I have tried as a result of the smooth, stretchy, breathable material.
Function and Performance
This top is a functional cool- to cold- weather layer. It performed very well in temperatures between 25F and 40F. I tend to run warm, but I found it to be slightly too warm for temperatures over 40F when skinning uphill or running. In temperatures below 25F, I preferred a merino wool base layer top in order to stay warmer during transitions.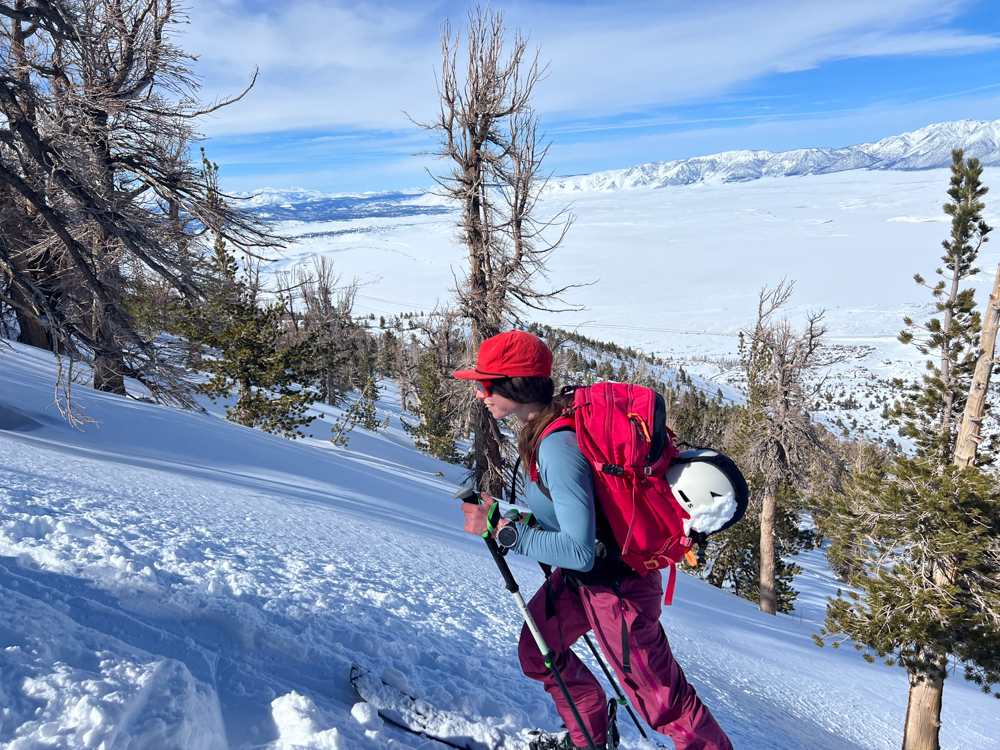 Durability and Construction
I found that the HIMALI Pursuit Longsleeve Tech Tee to be highly durable for cardiovascular mountain activities. The Pursuit is made of a polyester-spandex blend.
The high-stretch material means that the base layer bent and moved with me, and was unlikely to get snagged or caught on anything. I tend to use a lighter sun hoodie for the types of activities I tested this tee for, but found that I was much less worried about ripping holes in my shirt when using this base layer instead of a thinner layer.
What sets this product apart?
The HIMALI Pursuit Longsleeve Tech tee is a silky-smooth, midweight layer that holds up well for the majority of mountain activities. It is a great all-arounder, making a good layer for ski touring, hiking, running, and climbing.
Who is this product for?
The HIMALI Pursuit Longsleeve Tech tee is for the mountain athlete looking for a good all-around base layer for mid- to high exertion activity. It functions best in cool to cold weather for these types of activities.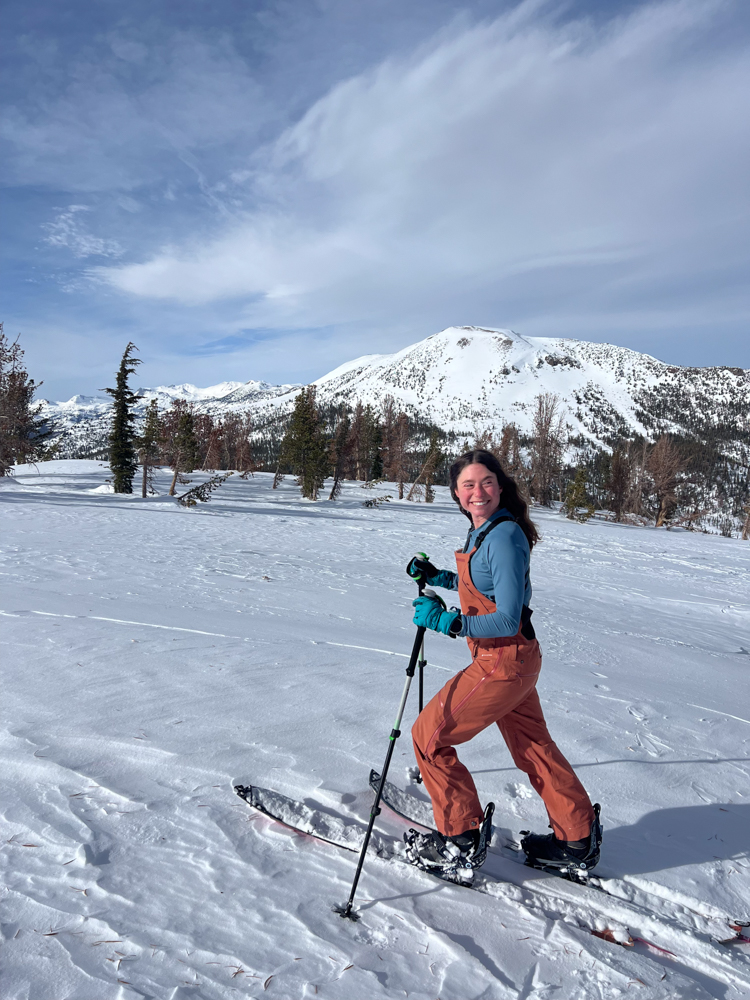 Friendliness to the Earth
HIMALI works with Bluesign in order to monitor the manufacturing process and ensure that harmful substances are removed from raw materials in efforts to create a safer and more environmentally friendly process. This product, however, does not use recycled materials in its construction.
The Final Word
The HIMALI Pursuit Longsleeve Tech Tee is a good all-around base layer top for cool weather mountain activities. It is a very durable, synthetic midweight layer with high-stretch construction. I liked this layer for splitboarding and running in moderate temperatures, but would not choose it for extremely warm or extremely cold weather activity. While not a complete quiver-killer, I would highly recommend this top to the mountain athlete who prioritizes high durability and versatility in their gear.
---
Shop the Women's Pursuit Longsleeve Tech Tee on Outdoor Prolink. Not a member? Apply today!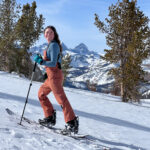 Jackie is a backpacking guide at Lasting Adventures Guide Service in Yosemite National Park, CA. She also works on a snow hydrology field research team, writes for HikingDaily.com, and is currently writing a thesis in Environmental Studies at the University of Colorado, Boulder. She loves splitboarding, scrambling, and rambling around in the Eastern Sierra and the Colorado Rockies. Follow her adventures on instagram @jackieeflor.