ProView – Rhamani Classic Adventure Sandal
It's what I imagine walking on clouds will be — soft and fluffy. All because of the thick cushions underfoot. The comfortable straps are also a big win!
Rhamani Women's Sandal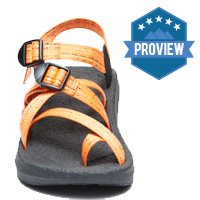 Product Name: Rhamani Women's Sandal
Product Description: A versatile, multi-funable, light-weight camp sandal, ideal for backcountry excursions. Rhamanis easliy adjust for your foot shape, with and without socks, and have removeable ankle straps so you can wear them as slides or with full ankle control. The footbed is thick, soft, and contoured for support and control. All this at a fraction of the weight of most outdoor sandals.
Offer price: MSRP: $79.95
Quality

Fit

Durability

Features
Summary
Super plush sandals for many occasions. I will be more than happy to wear this comfortable sandal on my local hikes or even better as a camp shoe. It will also be a good pair of sandals to wear after a long hike to rest your tired feet. 
Pros
Lightweight
Easy setup
Comfortable
Customizable
Cons
A bit bulky
Back strap is a bit low
The idea of wearing sandals on hikes scares me and the only time I've done it was on the JMT because my foot had a really bad blister and wearing shoes was too painful. So, I was skeptical to say the least. But when I put on this sandals, it was one of those moments when you said "ooohhhhh".
The Rhamani sandals are super soft and comfortable. I couldn't feel the ground under me but still felt very stable.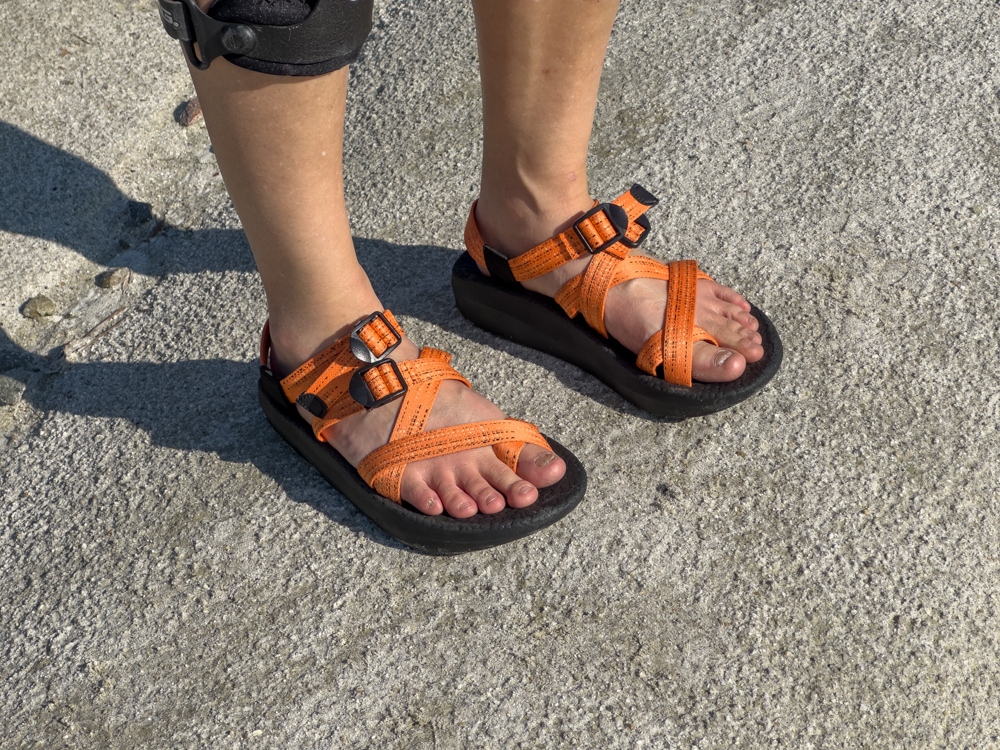 Fit/Comfort
The fit takes a bit of time to set up. There are four different strap configurations that you can choose from depending on your preference. I decided to use all the straps before taking any of them off and it works well. The sandals also come with a tool to help set up the straps which really comes in handy. Without the tool, it'll be really hard to get the strap through the outsole. I found the side strap is the hardest to set up in terms of fit. It didn't want to conform to the top of my foot so it looks like it's not wrapping nicely. But I barely notice it while hiking.
There are multiple how-to videos on their website to explain how to set up the straps too.
Look/Style
The base outsole for the sandal all come in black and the straps come in many different color choices. There are eight colors available for women and six available for men currently on their website, most are bright colors which I love. The thick sole can look a bit jarring at first but it is common to see in this current trend.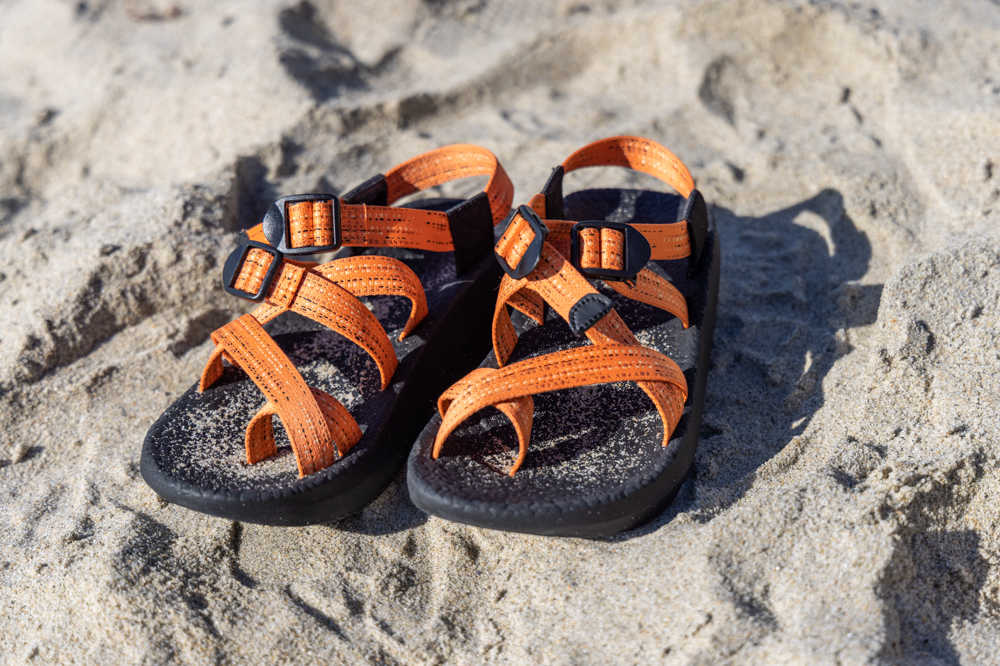 Features
The flexibility to adjust the straps based on your preferences is awesome. You can pick between toe down, heel off, both of them off, or regular. At first I thought the heel strap would bother me more but it didn't. I did find it a tad low so it made me aware that it's there. I'm also on the fence about the toe strap but it does keep my foot from slipping forward.
These sandals are pretty lightweight. I barely notice the additional weight in my pack which is nice. The thick outsole protects your foot from feeling anything underneath while the front part of the sole curves up slightly to protect your toes. I probably would still use socks if hiking in a rocky area.
Weight/Packability
Even though it is a bit bulky, it's actually pretty lightweight. If you have a space in your backpack, it'll be worth carrying. But with the thick outsole, it's going to take a bit of space.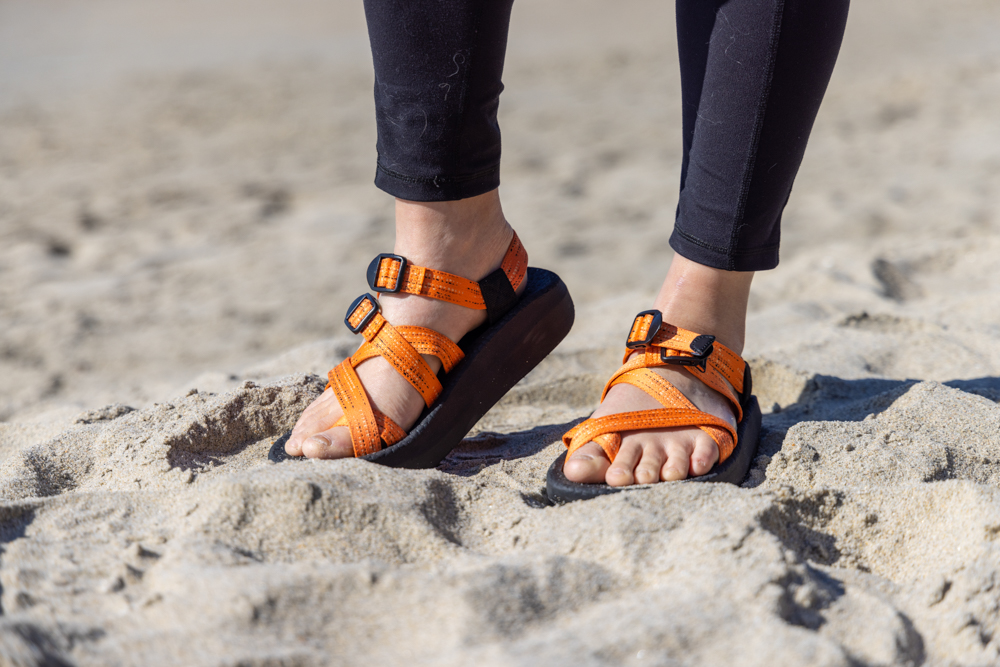 Function/Performance
I wore these sandals for a hike where there were plenty of rocks underneath and I couldn't feel them. The outsole isn't as grippy as I would like but they work fine for Southern California trails. I also wore this while walking around the beach and it still feels nice even when it's wet. The outsole seems to really like holding on to the sand but just spray it with water and it'll be clean again.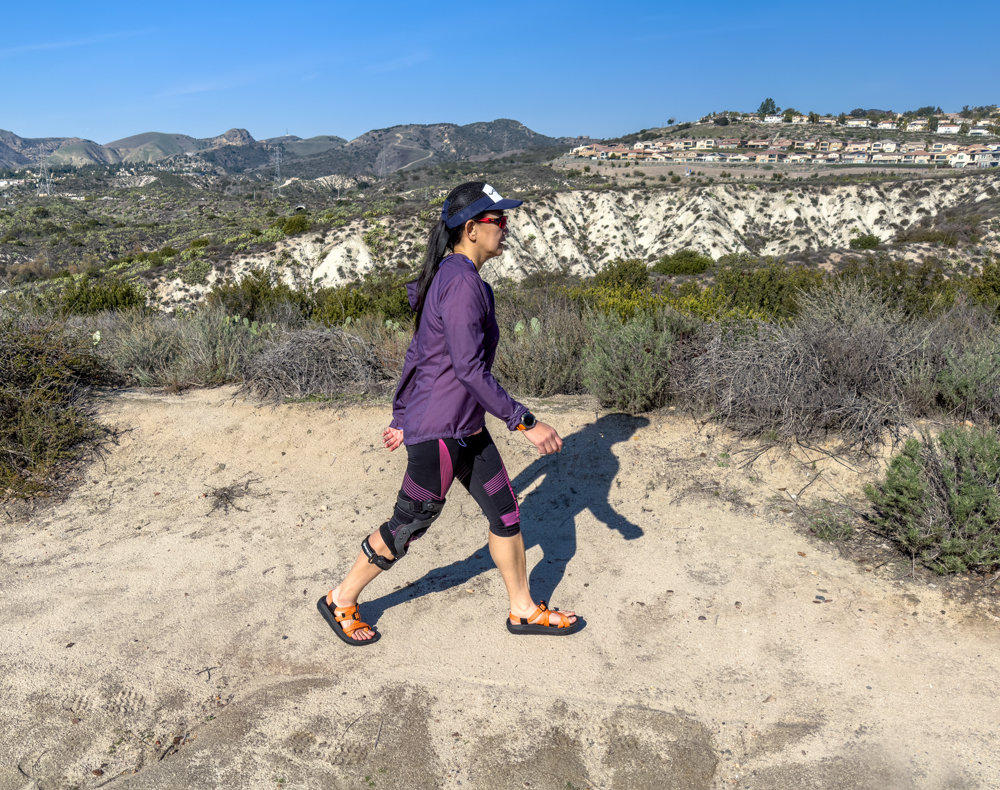 Durability/Construction
The construction feels solid. The straps didn't feel flimsy. The bottom sole exposes some part of the straps which I'm not sure if it will be an issue in the future or not.
Friendliness to the Earth
Their website mentioned not using glue and instead using an innovative system that uses friction to keep the straps together.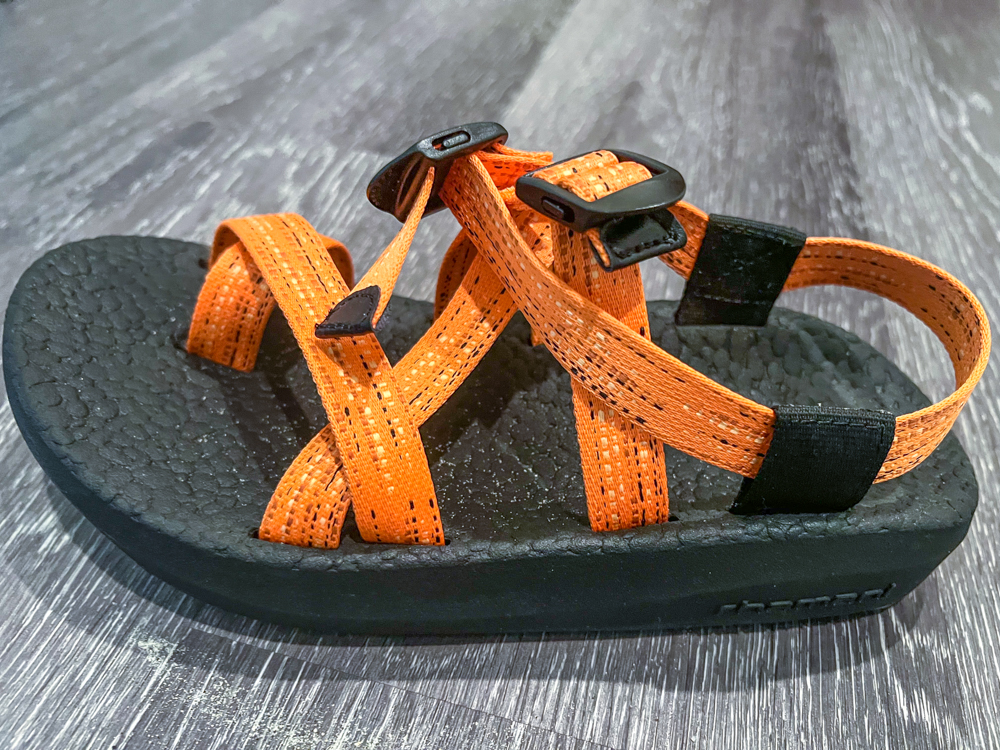 The Final Word
These sandals changed my skeptic mind. I will be more than happy to wear this comfortable sandal on my local hikes or even better as a camp shoe. It will also be a good pair of sandals to wear after a long hike to rest your tired feet.
---
Read more Rhamani sandal reviews here.
Shop the Rhamani Men's Sandal on Outdoor Prolink. Not a member? Apply today!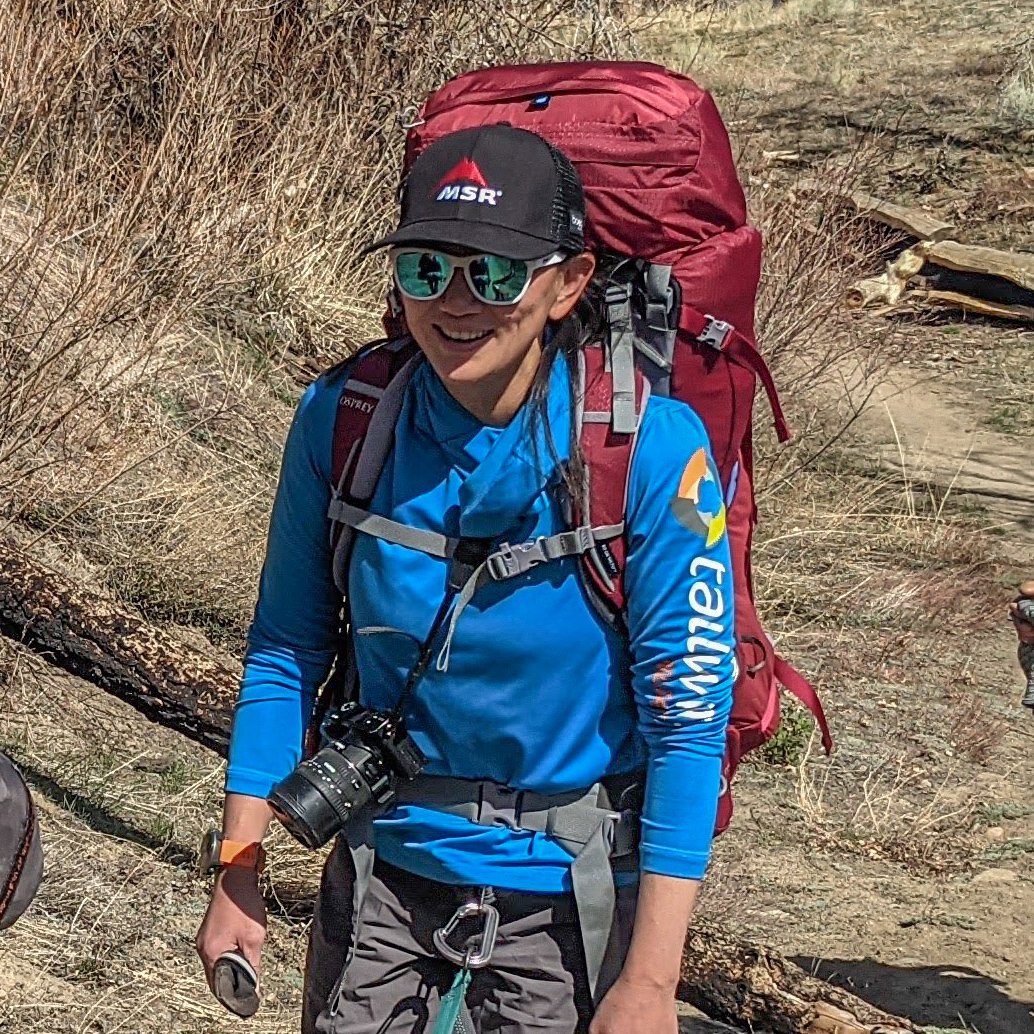 Rini has a day job as an Animation Supervisor, which means more motivation to spend any of her spare time outside whether it is climbing, ultra trail running, or skiing in the mountains. Rini has been writing trip reports and articles for the Outdoor Project since 2016 covering the trips all over from the Sierra Nevada to the French and Swiss Alps.  Connect with her on Instagram @rinisugianto