ProView – ENO TravelNest Hammock & Straps
Simplicity is the biggest point for this hammock. No instruction needed even for the most gear challenged out there. Perfect for summer months when hanging out with friends at the campground.
ENO TravelNest Hammock & Straps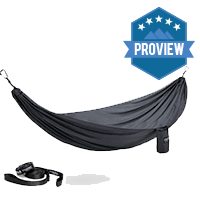 Product Name: ENO TravelNest Hammock & Straps
Product Description: Your go-to hammock for any adventure, the ENO TravelNest sets up in a flash and includes everything you need to comfortably hang out on the go. Supremely comfortable, breathable, and fast-drying FreeWave® fabric Spacious 9' hammock body with integrated stuff sack Stainless steel carabiners quickly and safely connect to included hammock straps Easily fine-tune the perfect hang for optimal comfort in your hammock Patented design includes 10 combined adjustment points No-Knots-Needed setup will have you relaxing securely in seconds Durable, tree-friendly webbing with time-tested construction
Offer price: MSRP: $54.95
Quality

Durability

Features

Fit

Eco-Friendly
Summary
A compact hammock with the easiest setup for every occasion.
Pros
Lightweight
Easy setup
Wide and comfortable
Blue sign approved fabric
Cons
Limited color options
Not as light as other Eno's hammock
It's been a pretty hot summer here in Southern California but that doesn't stop all the campgrounds from getting booked far ahead of time. We're pretty lucky to have found a campsite spot in the nearby lake. Two toddlers, two dogs, and five adults packed into a shaded campsite. With a lot of trees around us, it was a perfect spot for a hammock.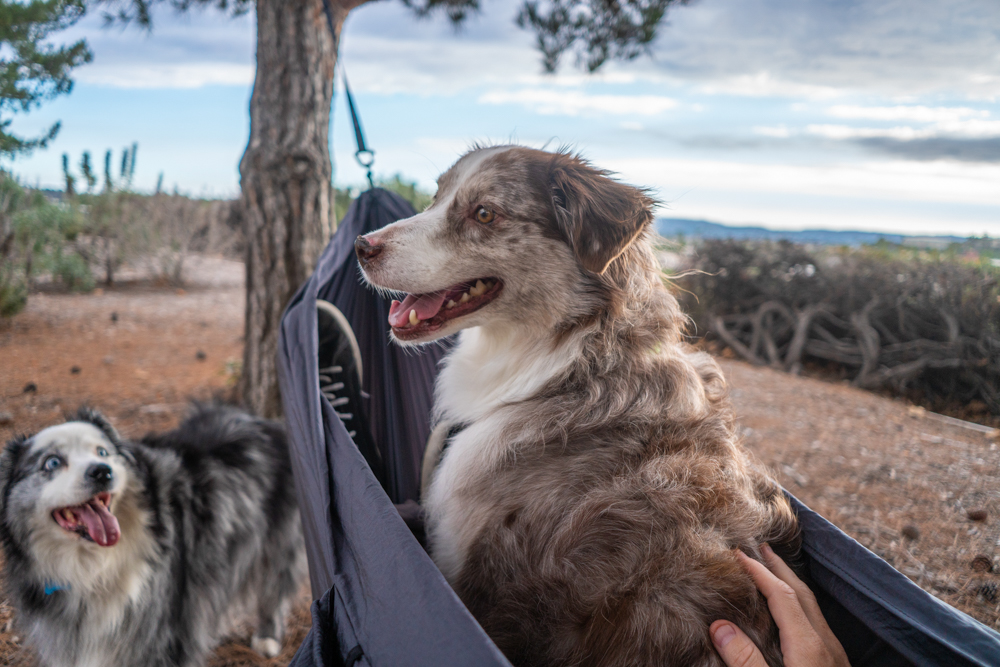 Unbeknownst to me, I actually didn't get to use it until late that night when one of my dogs had a stomach issue. After having to get out of the tent every twenty minutes or so, I decided to just hang out in the hammock to stop bothering my tent mate. Once he emptied out his stomach, both of us fell asleep in the hammock for a couple hours till morning came.
Fit/Comfort
The hammock feels wide and long for my 5'3" body and leaves plenty of space for a dog (or another person) to share.
For privacy, it is wide enough that you can completely wrap yourself like a burrito.
I was able to snooze for a couple hours in it but had to use my sleeping bag there. Even though it was a hot summer, it was still about 40 degrees at night. Eventually though, I felt that my shoulders were a little crunched on both sides after a couple hours.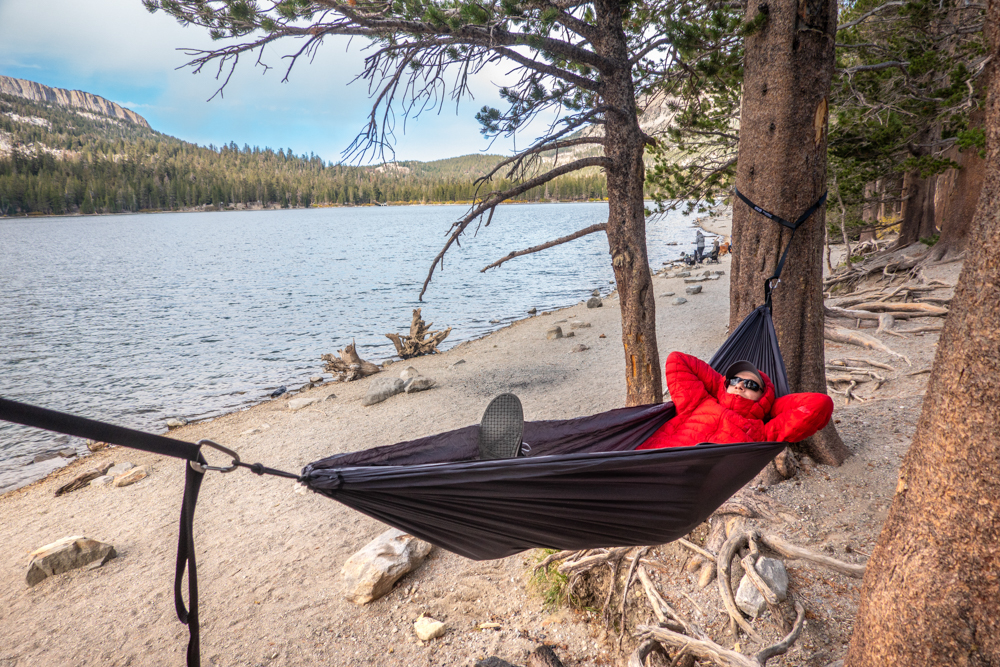 Look/Style
The color wasn't as fun with mostly monochrome choices of Marine, Moss, and Charcoal. But on the other hand, it blended well with the surroundings.
Features
The material is soft and feels slightly cold which is nice for the summer months. The strap is super easy to set up and the carabiners were pre-attached for easy use. Both the hammock and the straps fit into their own bag that was attached to the hammock. And it is small enough to fit into a backpack.
Weight/Packability
Weighing about 28 oz, it is not the lightest hammock out there. Even compared to the other models under the same brand. SingleNest weighs about 16 oz and DoubleNest weighs about 19 oz. But it packed pretty small to justify bringing it to even a backpacking trip.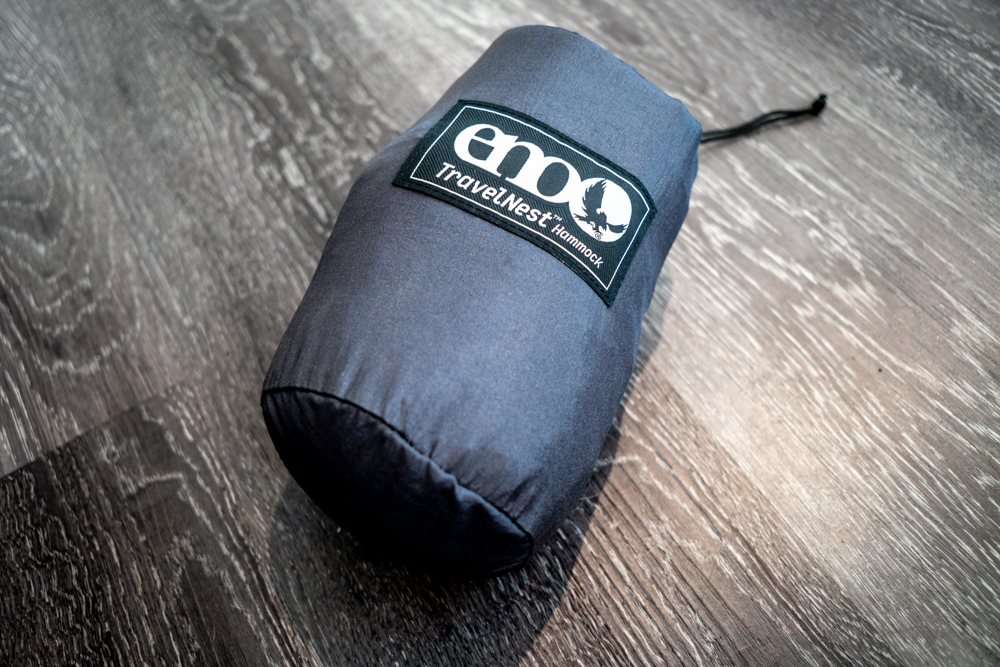 Function/Performance
It is a great and comfortable hammock to have in the gearbox. It functions really well and feels very sturdy. It is nice to have around the campsite or area where there are a lot of trees that aren't too far apart.
Durability/Construction
The construction feels solid. At no point do I feel like I will fall down or the material will rip. My husband and I both hang out in there and with a total weight of 260 pounds, it still felt pretty nice. Each strap should be able to hold about 200 lbs.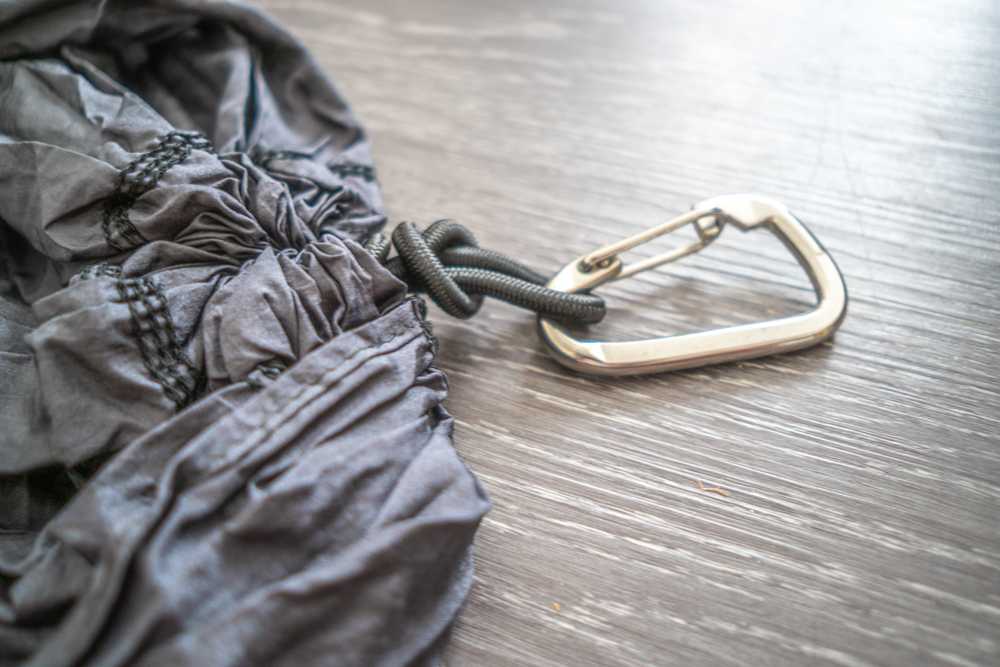 Friendliness to the Earth
100% of the hammock fabric is certified Bluesign approved. The company seems to be really trying to make the products as sustainable as possible. As stated on Eno's website, they also have a testing program in place with an accredited third-party lab so that they can stay on top of priority chemicals of concern.
The Final Word
To my surprise I actually enjoy hanging out in this hammock. The fact that it is comfortable and the easy setup is a major plus.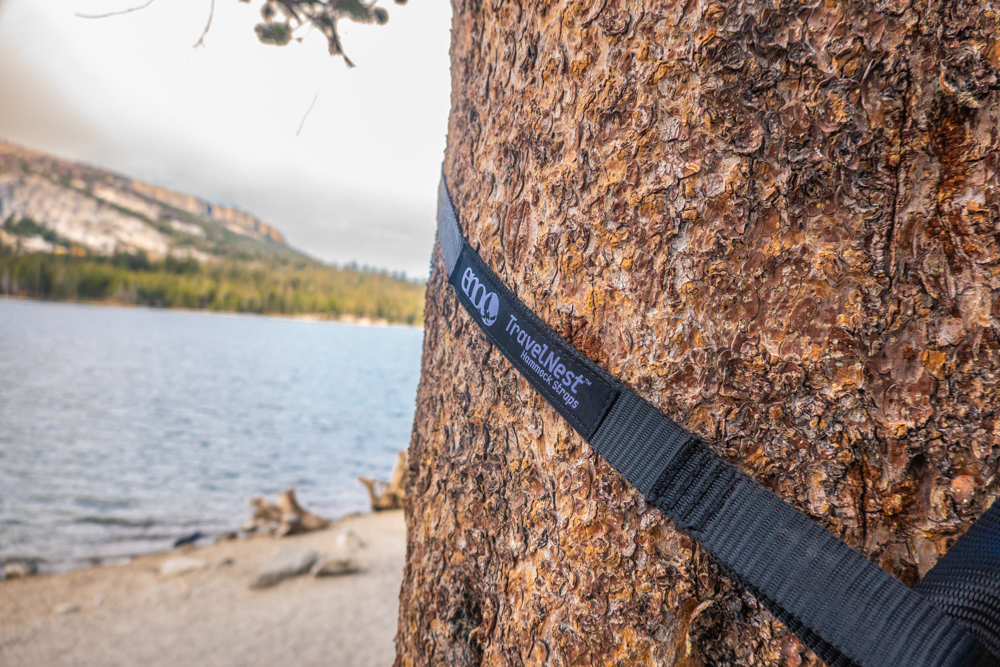 Shop the ENO TravelNest Hammock & Straps on Outdoor Prolink. Not a member? Apply today!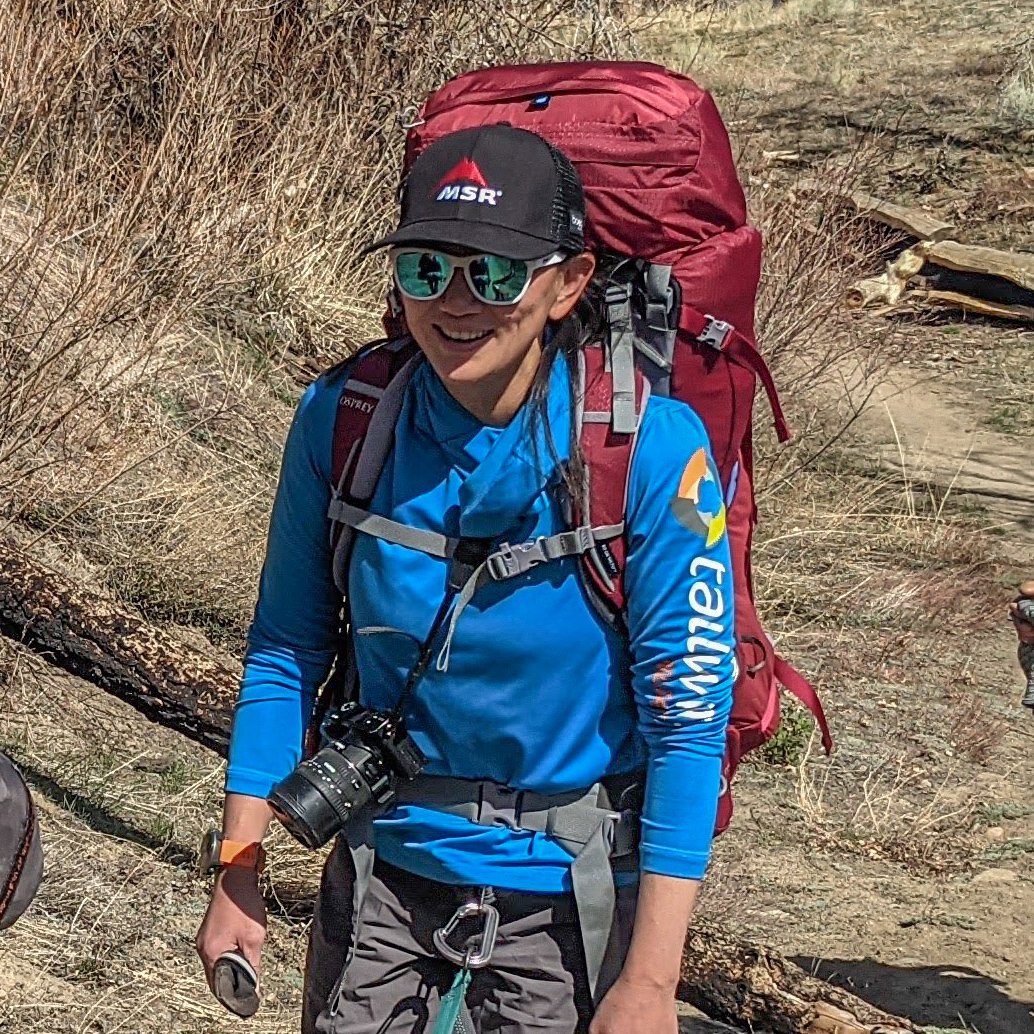 Rini has a day job as an Animation Supervisor, which means more motivation to spend any of her spare time outside whether it is climbing, ultra trail running, or skiing in the mountains. Rini has been writing trip reports and articles for the Outdoor Project since 2016 covering the trips all over from the Sierra Nevada to the French and Swiss Alps.  Connect with her on Instagram @rinisugianto