ProView – Sunski Baia Polarized Sunglasses Review
I eagerly jumped at the chance to try the Sunski Baia Sunglasses, as I was looking for a lightweight, fashionable pair of polarized sunglasses to wear this summer – whether on the lake, at the pool, on the trail, or biking around town. I've received numerous compliments from both friends and strangers on how great these glasses look. The polarized CR-39 lenses have provided exceptional clarity, making my outdoor adventures even more enjoyable.
Sunski Baia Polarized Sunglasses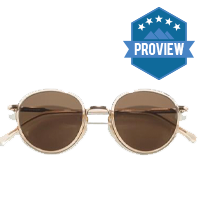 Product Name: Sunski Baia Polarized Sunglasses
Product Description: A modern take on the classic P3 frames from the 60s made famous by John Lennon. The timeless Baia uses an exoskeleton metal frame paired with sculpted and organic surfaces which ensures a perfect fit. The Baia exudes an effortless look that will never go out of style.
Offer price: MSRP: $98.00
Currency: USD
Quality

Features

Fit

Performance

Eco-Friendly
Summary
These glasses are perfect for the casual adventurer of any age or style! In a nutshell, my time with the Sunski Baia Sunglasses has been a delightful mix of fashion, comfort, and function.
Pros
Stylish
Fits smaller faces
Comes with carrying case
Cons
Poor coverage
Reflective
Slippery when sweaty
Fit/Comfort
Sunski considers these a 'small size' frame. The design of these glasses is definitely catered towards people with a smaller, or narrower face, like myself. They sit comfortably on my face, providing a snug fit that prevents any unwanted tightness or discomfort while ensuring they stay securely in position.
Look/Style
The Baia glasses are part of Sunski's Premium Collection, and boy, do they feel premium! I was impressed with the high-quality feel and look of these sunnies, while still coming in at a reasonable price point. I reviewed the Champagne Amber colorway, but they offer a nice variety of options to suit your personal style. This is a pair of sunglasses that would look good on nearly anyone who tries them on with their simple, yet timeless design.
Features
The first feature that stuck out to me on the Baia glasses was how clear and high quality the lenses are. These CR-39 (Columbia Resin 39) premium lenses are constructed from a polycarbonate alternative material, which allow for crystal clear vision. Having polarized lenses is non-negotiable when adventuring in the Colorado sun! I was pleasantly surprised to find that these glasses lack nose pads, a bit unexpected for this style. The metal frames are undoubtedly durable and the hinges have been holding up great so far, showing no signs of wear or loosening since I first received them. Perhaps one of my favorite features of these glasses is the zipper case that is included. This allowed me to safely stash my glasses when not in use and will most certainly extend the life of these glasses and protect the lenses from potential scratching. 
Function/Performance
While I am a huge fan of these glasses, there were a few areas that they fell short in their performance. While I appreciate the lack of nose pads, when doing intense activities where you are sweating quite a bit, I found myself having to push the glasses back up on my nose. I think adding small bits of rubber or any type of extra traction could go a long way. As much as I love the small frame of these glasses, it does allow quite a bit of light to come through the top and sides, which resulted in me squinting quite often due to the insufficient coverage. These lenses have a reflective quality that causes your face to be visible in the lens in certain scenarios while wearing them. This is not ideal, especially depending on the type of terrain you are in. Where these did perform best was when I hit the town, laying by the pool, paddleboarding, and short bike commutes.
Warranty
Sunski has a Lifetime Warranty that covers the frames of your glasses for the expected lifetime of the product. You are also able to purchase replacement lenses in the event your lenses get scratched or busted for an extremely reasonable price. This is clearly a company that not only believes in their products, but is looking to extend the lifetime of their product as well. Go Sunski!!
Friendliness to the Earth
Upon researching Sunski's sustainability practices, it was so cool to see all that they're doing as a company to help protect this beautiful planet. Sunski ships their products in 100% recyclable cardboard packaging. Sunski uses recycled materials to manufacture many of their sunglass frames, as well as the zipper pouch. They're also long time members of 1% for the Planet – where they donate 1% of their sales to environmental charities. On top of that, they are a climate neutral company. 
The Final Word
These glasses are perfect for the casual adventurer of any age or style! In a nutshell, my time with the Sunski Baia Sunglasses has been a delightful mix of fashion, comfort, and function. The lenses' remarkable clarity and the cozy fit of the frame give you that high-end feel without the hefty price tag. While the lack of nose pads add to the comfort, having to readjust the glasses on your face during those sweaty uphill pushes and a touch of light sneaking in remind us they're not flawless. But hey, the handy zipper case is an amazing bonus! What really seals the deal is Sunski's dedication to being eco-friendly – recycled materials, earth-friendly packaging, and their support for environmental causes. And don't forget the Lifetime Warranty and budget-friendly replacement lenses that show they've got your back! 
---
Shop the Sunski Baia Polarized Sunglasses on Outdoor Prolink. Not a member? Apply today!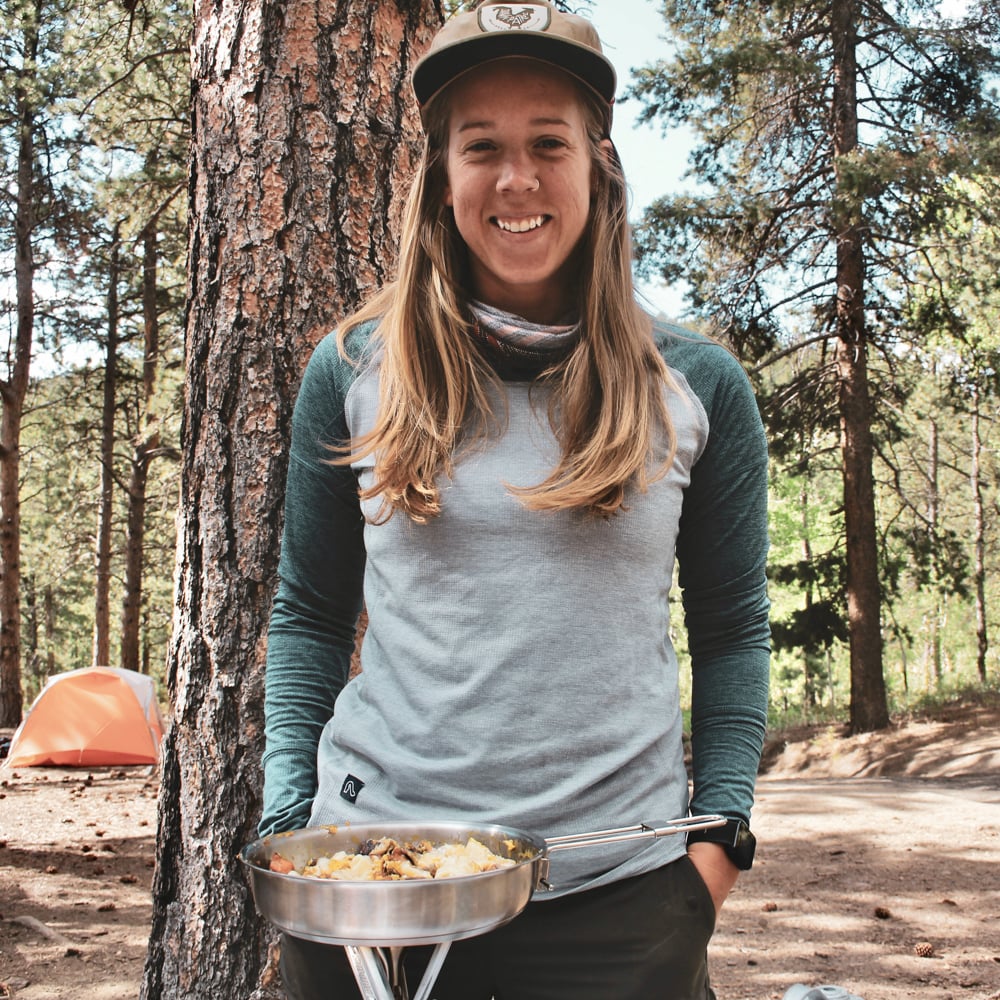 Meet Lano, the plant-loving, bread-baking, bike-riding, backpackin' Customer Service and Operations Manager at Outdoor Prolink. When she's not getting other outdoor pro's stoked on some new gear, you can find her out in nature, cleaning up the trails and chasing the sun. She's a green-thumbed guru who's not afraid to get her hands dirty, and is passionate about getting others outside.