ProView – First Degree Flite Review
I wasn't sure what to expect from the First Degree Flite's, since I've grown pretty attached to my mountain biking shoes in the last few years. However, First Degree blew it out of the water with the durability, construction, and fashionable design of these shoes. You can bet these are my new go-to riding shoes! I had the privilege of testing the Flite's on the local Boulder trails and singletrack, and was pleased how these shoes served be both on and off the bike.
First Degree Flite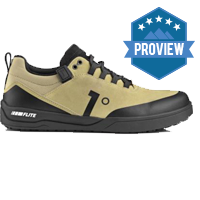 Product Name: First Degree Flite
Product Description: Grip it and rip it. If our Elixir sole could talk, these words would be its mantra. This classic sole delivers exceptional traction, durability, and pedal feel. The sole's specially formulated rubber is paired with a hexagonal tread that creates a powerful interface with your pedals. And while the sole excels at transmitting energy, it also delivers outstanding comfort—on and off the bike. No matter where your riding takes you, you can depend on FIRST DEGREE's Elixir sole. All-day missions, ripping singletrack with friends after work, charging hard in the local enduro series, kicking back at the bar—the FIRST DEGREE Flite can handle it all.
Offer price: MSRP: $139.95
Currency: USD
Quality

Durability

Features

Fit
Summary
Overall, the First Degree Flite is an excellent all-around premium mountain biking shoe that performs well both on and off the bike, offering durability, comfort, and style for all riders of any level.
Pros
True to size
Well constructed
Thoughtful design
Sleek appearance
Fit/Comfort
The sizing runs true to size, but I recommend checking First Degree's size chart to ensure a perfect fit. The shoe strikes a perfect balance between sturdiness and flexibility, providing durability without sacrificing comfort. This translates perfectly on the downhill flows as well as the hike-a-bike slogs uphill.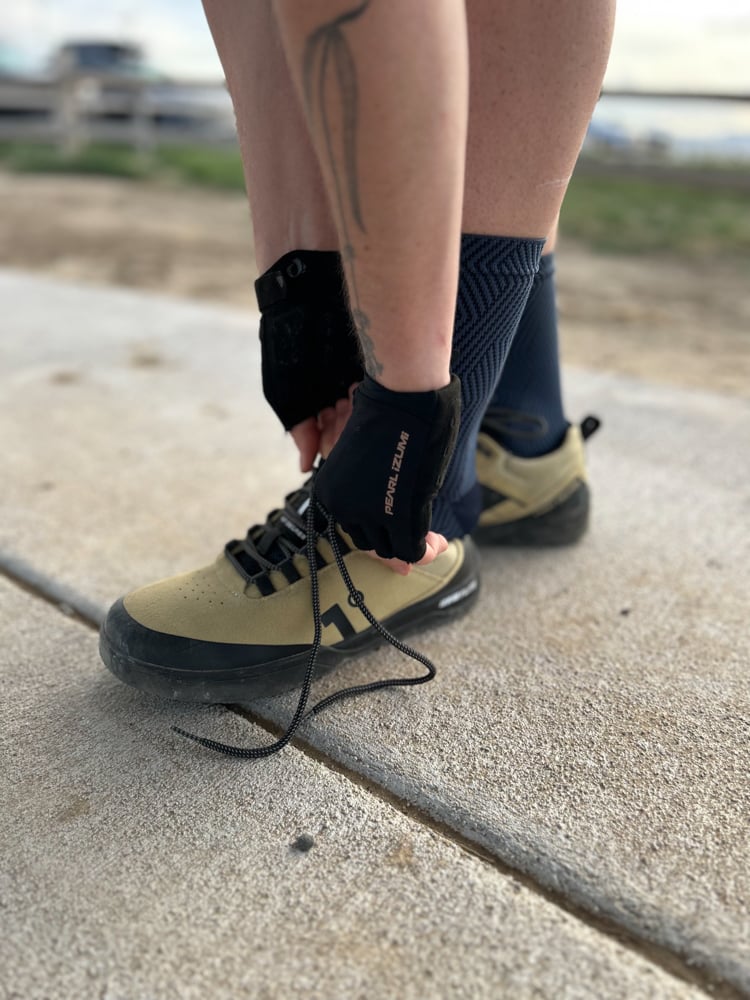 Look/Style
The Flite's unisex/men's sizing and variety of colorways make it so you can find the best look to match your mountain biking style. I personally reviewed the 'Hemp' colored version and was impressed by its clean look straight out of the box. Beyond functionality, the Flite's sleek and modern design offers riders a stylish option in the world of pretty bland shoe options for biking shoes.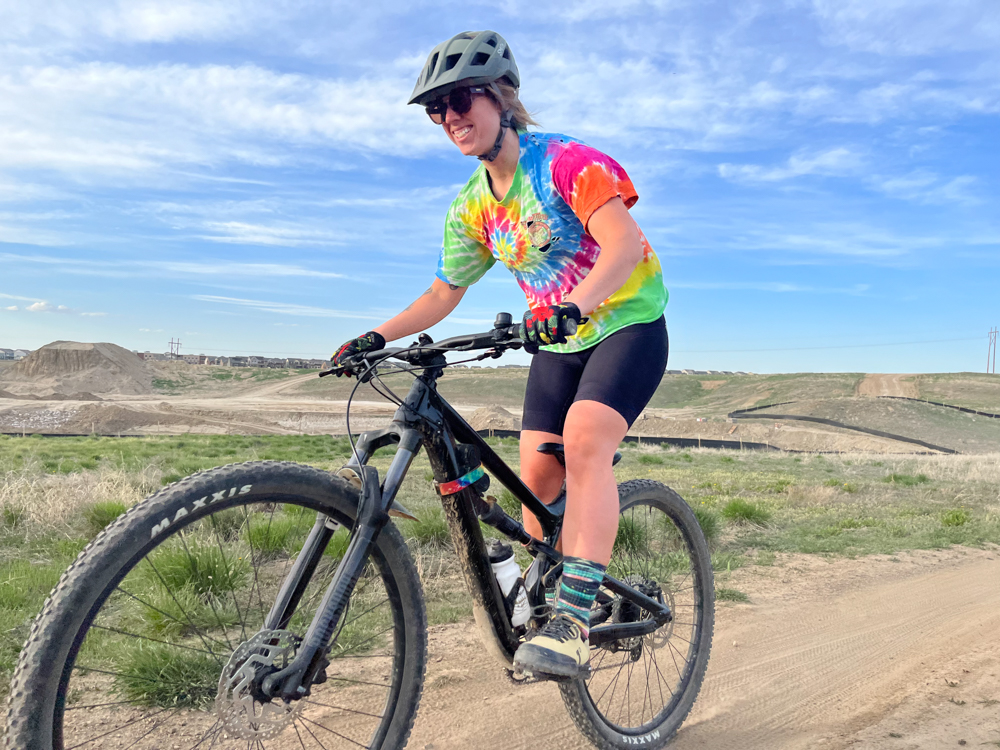 Function/Performance
The Flite's Exilir sole has excellent grip, ensuring that your feet stay securely in place on both uphill and downhill rides. The tongue of the shoe has shock-absorbing foam, which helps to reduce the impact of energy and adds protection for your feet while riding. It's clear that First Degree is committed to rider safety and comfort! One of the Flite's standout features is its deep heel pocket and its internal/external lacing options. This provides a customized fit for maximum comfort and security, making this shoe customizable for nearly any foot. The deep heel and lacing options add greatly to the Flite's performance!
Durability/Construction
The rubber toe cap and rand on the back of the heel add yet another layer of durability and extra protection for riders. I'm very impressed with First Degree for being able to make a shoe that's durable, comfortable, and looks good too. These have held up well over time on many rides in various conditions – rain, sun, muddy trails, and rocky ascents.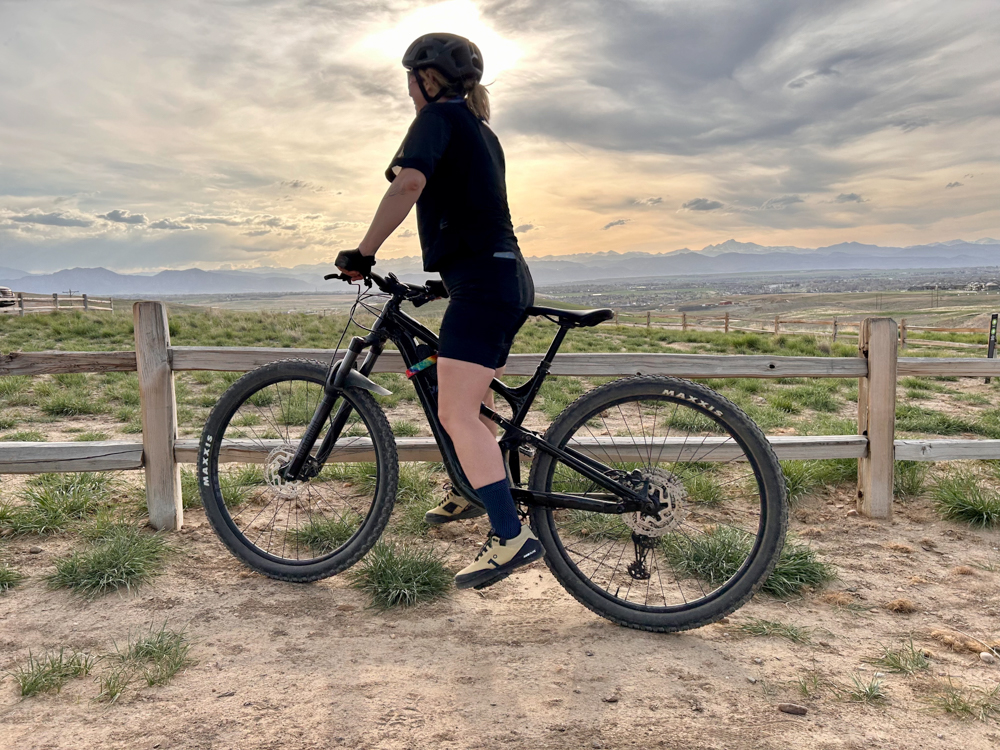 The Final Word
Overall, the First Degree Flite is an excellent all-around premium mountain biking shoe that performs well both on and off the bike, offering durability, comfort, and style for all riders of any level. First Degree thought of everything when designing this shoe! These do come in at a similar price point than their competitors, which I appreciate since First Degree is a smaller, independent bike brand. First Degree is based out of the Alps – so they understand what features are required for a solid all-around mountain biking shoe. If you're looking for a mountain biking shoe that can handle anything from all-day missions to hitting the trails after work with your buds, the First Degree Flite is a shoe that won't disappoint.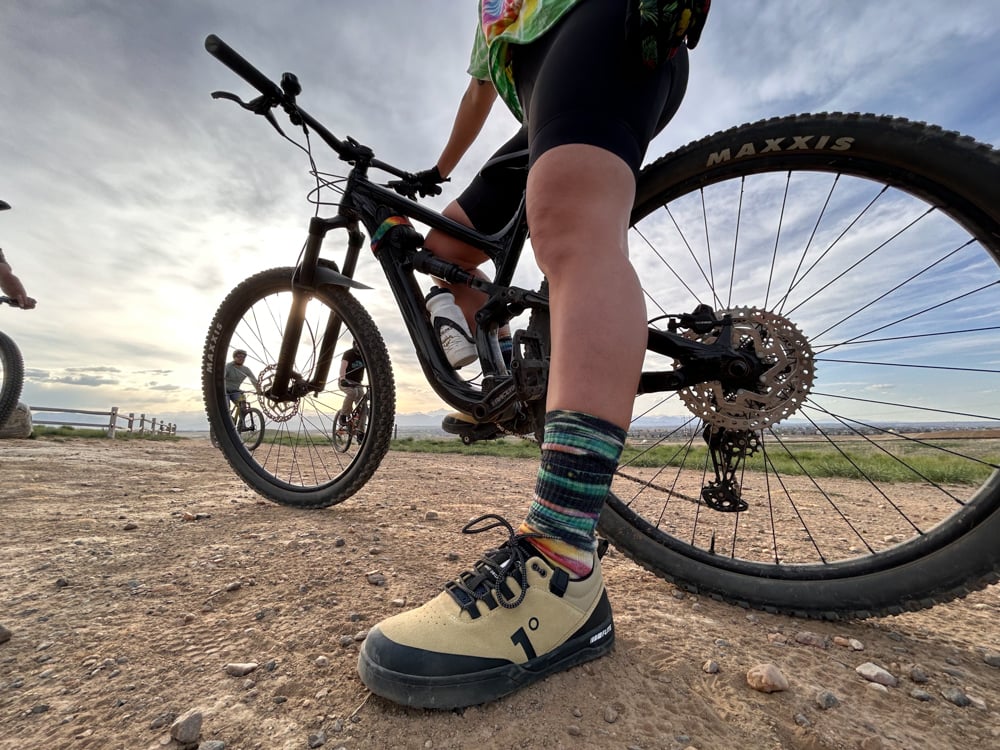 ---
Shop First Degree Flite on Outdoor Prolink. Not a member? Apply today!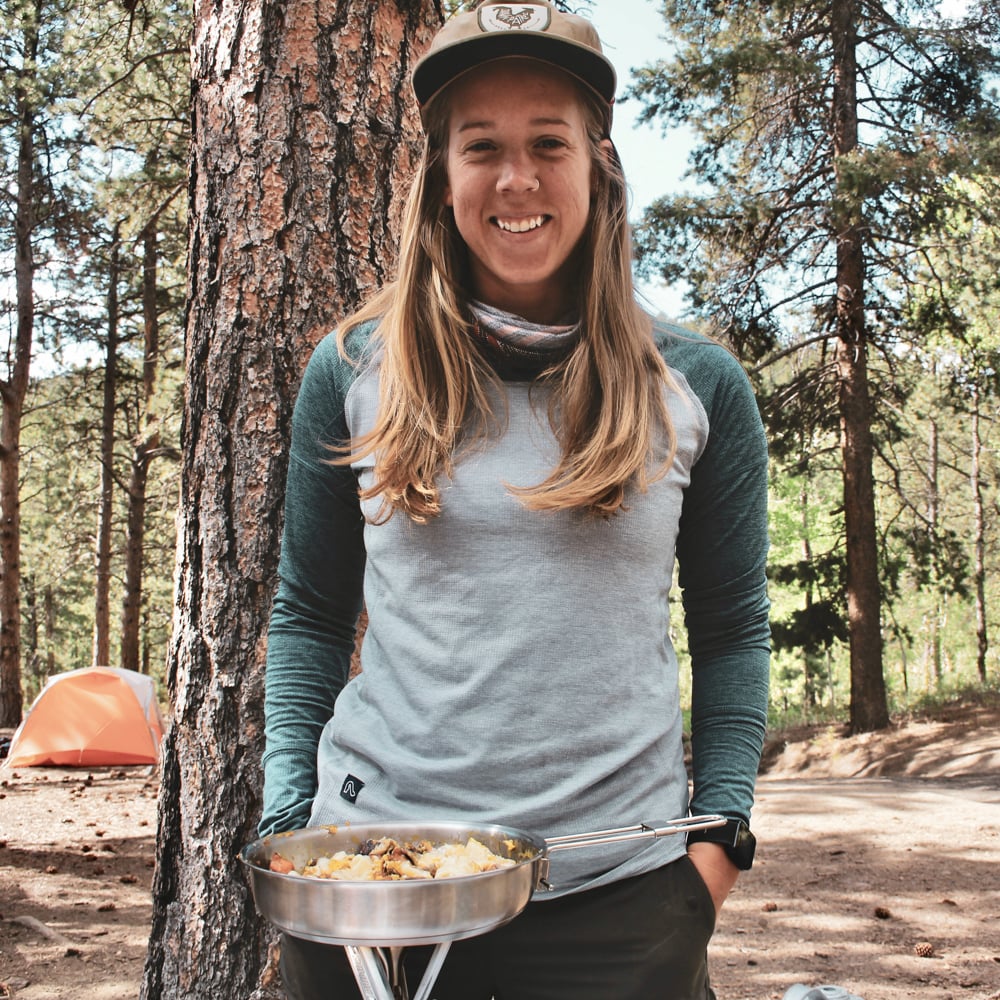 Meet Lano, the plant-loving, bread-baking, bike-riding, backpackin' Customer Service and Operations Manager at Outdoor Prolink. When she's not getting other outdoor pro's stoked on some new gear, you can find her out in nature, cleaning up the trails and chasing the sun. She's a green-thumbed guru who's not afraid to get her hands dirty, and is passionate about getting others outside.