ProView – Ultimate Direction Ventro Windshell
Spring brings a lot of changing weather here on the Front Range, and changing weather usually brings wind. The Ultimate Direction Men's Ventro Windshell is an affordable, thoughtful, windshell that will keep you warm in windy conditions without weighing you down.
Ultimate Direction Ventro Windshell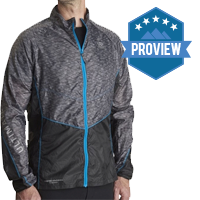 Product Description: And don't feel like you're in a sweat lodge, because the Ventro breathes.
Offer price: MSRP: $89.95
Quality

Features

Fit

Durability
Summary
This jacket will stay in my arsenal for mild, windy days. With the proper usage and care, I expect this to be a valuable addition to my closet for years to come. 
Pros
Incredibly lightweight and packable
Highly breathable
Cons
No secure pocket
Not durable
I put this windshell through the wringer on mountain runs, windy approaches in the Utah desert, and everything in between. 
Performance
In order to correctly and fairly evaluate the Ventro Windshell, we first have to narrow down its intended scope and utility. This shell is intended for intensive cardio activities where you will be moving and sweating non-stop, in windy conditions. This shell is not intended to be clipped to a harness and thrown on during a belay change. It is also not intended to be an insulation layer. It is meant to cut wind, and that is all.
With that in mind, this piece performed fantastically. We're in the midst of characteristically unpredictable weather here on the Front Range, so having this shell on mild yet windy days awesome. It didn't seem like much when I first held the Ventro, but it has an incredible ability to cut down the windchill. During several long mountain bike rides I kept this shell in my hip pack, and I was glad to have it. It provides that extra boost of warmth, via wind cutting, that kept me comfortable.
Lastly, the Ventro never felt clammy. Even charging uphill on a bike, the armpit and back vents always kept air cirucalting, and, thus, kept me dry.
Fit/Comfort 
First things first, this jacket is comfortable. It practically felt like I wasn't wearing any extra layer at all. I'm 5' 10", medium build, and the medium fit just right. This shell would not layer well over a big or bulky jacket, but that is not its intended purpose. 
Look/Style
The Ventro is stylish enough that you won't feel out-of-place when grocery shopping after a run. It is black and grey and looks like other wind and softshell layers in the closet. It's not exacly wear-to-the-brewery stylish, but it's by no means ugly. 
Features
A major feature of the Ventro is that it's light. This means that is lacks features like thumb loops, elastic pulls, or pockets. I don't consider any of these detriments because the Ventro is intended for high-output activities. Thus, it doesn't make sense in include hip pockets for a phone or something like that.
That being said, the Ventro does have quite a few integrated features that stand out. First, it has elastic in many nifty places that help with the fit. The waist and cuffs have a minimal amount of elastic in them that services to keep both of those areas snug but not tight.
The cuffs are articulated to cover the wrist, even when the arms are fully extended. This is a really nice touch that I hadn't considered before.
Lastly, the breathability of this shell is off the charts. It has massive armpit ventilation overlaps as well as a full back ventilation overlap. 
Weight/Packability
It is hard to imagine a lighter or more packable layer. Weighing in at 70 grams/2.5 ounces, the Ventro is, by far, the lightest layer that I own. In terms of packability, this shell will fit anywhere that it needs to: the bottom of a pack, vest pocket, or the outer pocket of a backpack.
There is one frustrating thing about packing this layer, though: it doesn't have a self-closure system. While it does pack down into its own pocket (located on the left inside rib area), there is no way to keep that pocket closed. This doesn't matter much when the layer is stuffed into another pocket, but it tends to quickly escape its pocket and become more voluminous when thrown into a pack.
Durability/Construction
This is not where the Ventro shines, but this is also not what the Ventro was intended for. I actually managed to put a few small holes into the sleeve and side during a short approach to a climbing crag.
I cannot emphasize enough that, while this jacket is not durable, Ultimate Direction specifically labels it as "ultralight." Like any other ultralight products (sleeping pads, backpacks, etc), the lightweight aspect comes at the expense of durability. Considering this shell does a great job cutting wind and only weighs 70 grams, this tradeoff is more than fair. 
Friendliness to the Earth
Information about the specific sustainability of Ultimate Direction's products wasn't readily available on their website or in their literature. They reference the idea of sustainability and friendliness to the Earth on their website, though. 
The Final Word
This jacket will stay in my arsenal for mild, windy days. With the proper usage and care, I expect this to be a valuable addition to my closet for years to come.
Shop Ultimate Direction Ventro Windshell on Outdoor Prolink. Not a member? Apply today!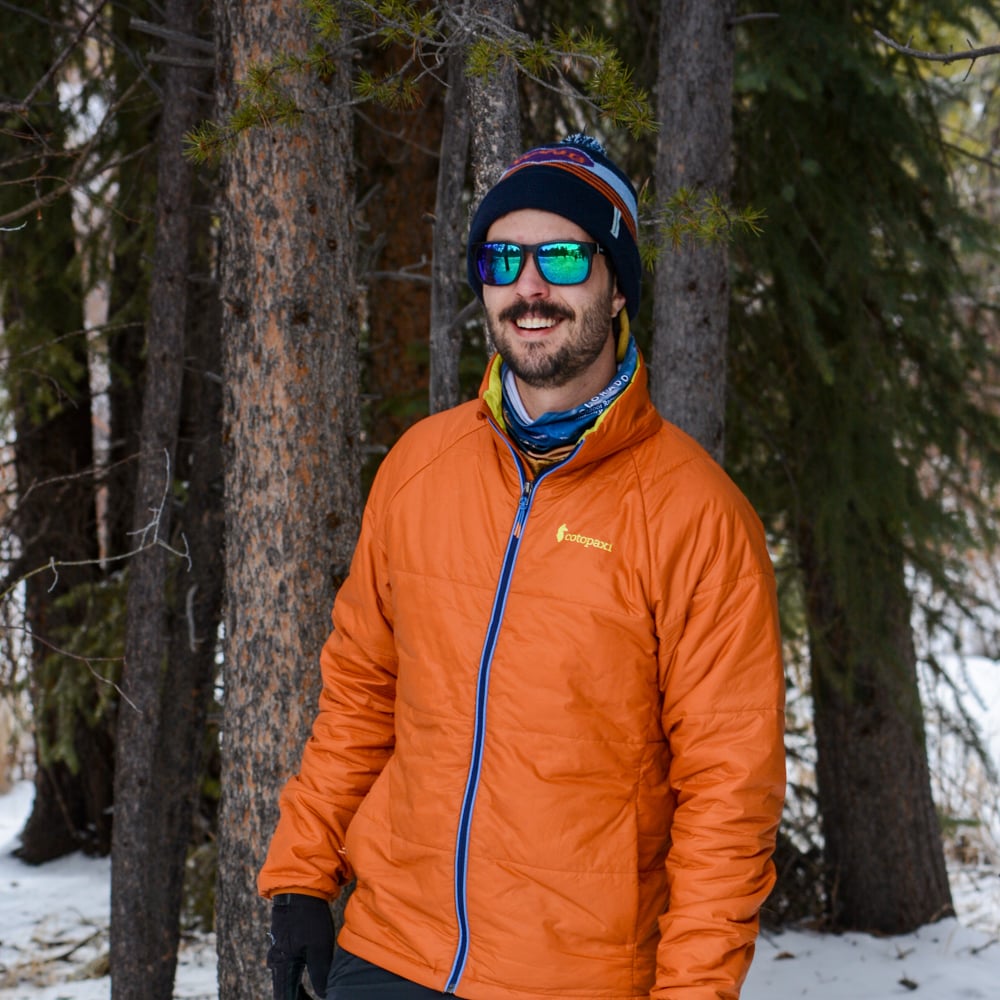 Patrick O'Hare is a Senior Climbing Guide at Front Range Climbing Company. He has been working in outdoor education for eight years and loves helping individuals progress in their climbing careers. You can keep up with his climbing and photography @pjophoto.