ProView – Ultimate Direction Women's Ventro Jacket
The Ultimate Direction Ventro Jacket is specifically designed for cold weather. The crux of the design lies in the Clo® Eco Vivo: insulation product made from 93% recycled plastic bottles (specifically, 40 bottles make 1kg of Eco Vivo fibers). Manufactured with small perforations, Eco Vivo effectively allows water vapor to escape but also traps warm air close to the skin when the wearer is not sweating. The specific size and distribution of Eco Vivo perforations allow up to 30% more breathability while maintaining 100% of its insulating properties (when compared to the non-perforated material). If that's not impressive enough it's also stretchy and incredibly soft. Paired with the insulation material is a mesh liner and a lightweight nylon shell that effectively sheds moisture.
Ultimate Direction Women's Ventro Jacket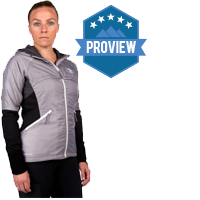 Product Description: The Ventro Jacket has the highest warmth-to-breathability ratio using award-winning Clo® Eco Vivo insulation, a breathable liner, and perforated materials in high-sweat areas. Built in and stowable Flip Mitts™ are also included for all-around best protection during extreme weather.
Offer price: $199.95
Quality

Fit

Durability

Features

Eco-Friendly
Summary
The Ultimate Direction Ventro Jacket is a phenomenal layering option for cold-weather high-output activities. Engineered with a specific feature set, the Ventro is user friendly, warm and comfortable. The design and materials result in excellent breathability while the outer shell simultaneously blocks wind and sheds light precipitation.
Pros
Strategically placed materials allow for venting in warm areas while extremities remain insulated.

 

Sewn-in hand warmers offer wind protection and warmth without the need for gloves
Lightweight materials keeps the jacket packable
Cons
Less breathable when wearing a vest due to vent placement
Waist is cut a little short
Features
The venting design of the Ventro consists of two large chest flaps, under which there is no Eco Vivo, just the mesh liner. Three vented panels also exist on the back of the jacket, providing generous air circulation. The underarms are just mesh, and gridded fleece panels are present under both arms below the armpits and past the elbow. The hood is fully insulated, and the two large front pockets are lined with a lighter-weight soft fleece. The flip-mitts consist of double-layer grid fleece sewn into the back of the hand and made to pull over the fingers for a warm, built-in glove.
Comfort
I tested the Ventro in a variety of temperatures ranging from 20°F and windy to 40°F and sunny. Unfortunately, I didn't have the chance to push the temperature range much lower than 20, though I would suspect the Ventro to perform down to zero if paired with a base layer. I mostly wore a synthetic t-shirt or long sleeve underneath for a super comfortable fit without any chaffing issues. I did notice the chest vents are functionally sealed when wearing a running vest, making this a bit warmer under those conditions. The position of the front pockets does not interfere at all with most vests (I tested it with Salomon and Ultimate Direction vests), which gives the option for even more storage upfront. Wearing the Ventro for up to two hours at a time, the jacket vented exceptionally well, stayed warm when wet, blocked the wind, and kept my arms and hands nice and toasty. I also wore the Ventro for a few uphill laps at the resort and found it an excellent layer for high-output skimo – breathing well on the up and keeping the wind out on the down. I did not test it nordic skiing, although I suspect it would be excellent for that as well.
Fit
I ordered the Ventro in a size M based on the size chart and found it to be mostly true to size. The torso length was a bit short on me (I'm 5'9") and a longer torso would've provided some bonus butt warmth, but other than that I didn't find any flaws in the overall design and cut of the Ventro. The jacket is substantially lightweight at 286g (10oz) and fairly compressible, which allows it to pack down into a hydration vests or a small running pack easily. The jacket also appeared to be very durable and well made – no defects or excessive wear were noted during the testing period.
The Final Word
The Ultimate Direction Ventro is a specific piece of gear designed for cold-weather activities such as running, hiking, or ski mountaineering. The unique insulation material as well as the body-mapped fabrics and the sewn-in vents add a host of features that allow the garment to be comfortably worn in a wide range of conditions and temperatures. The Ventro takes all the guesswork out of layering for winter and provides a comfortable and functional piece of kit in an environmentally conscious package.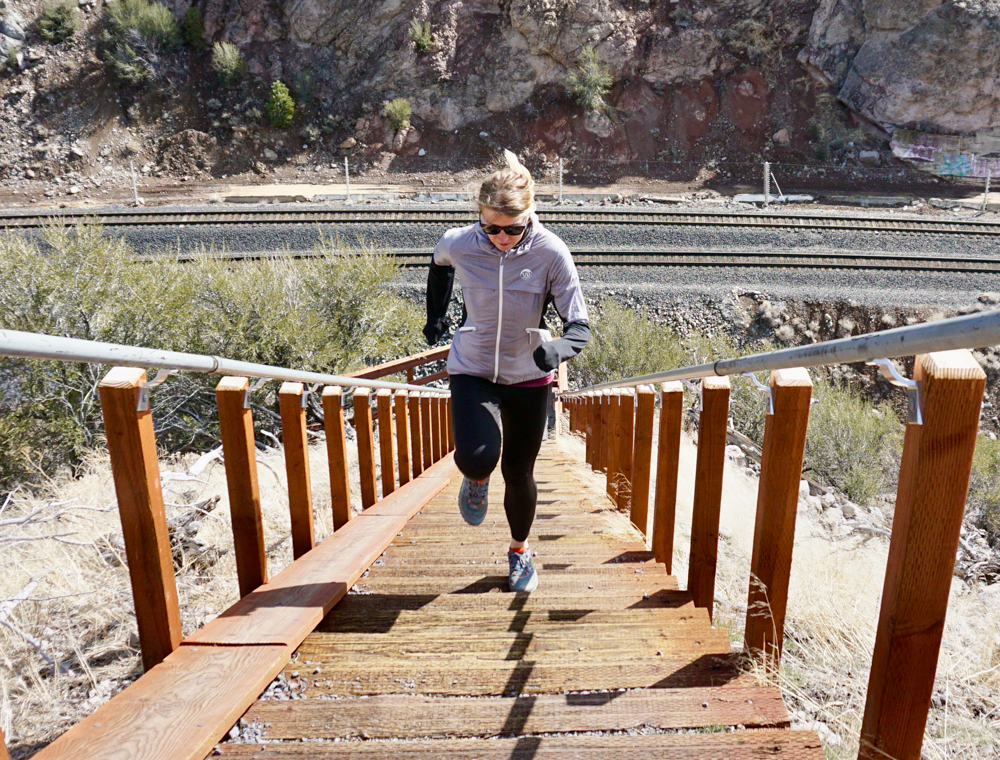 Shop Ultimate Direction Women's Ventro Jacket on Outdoor Prolink. Not a member? Apply today!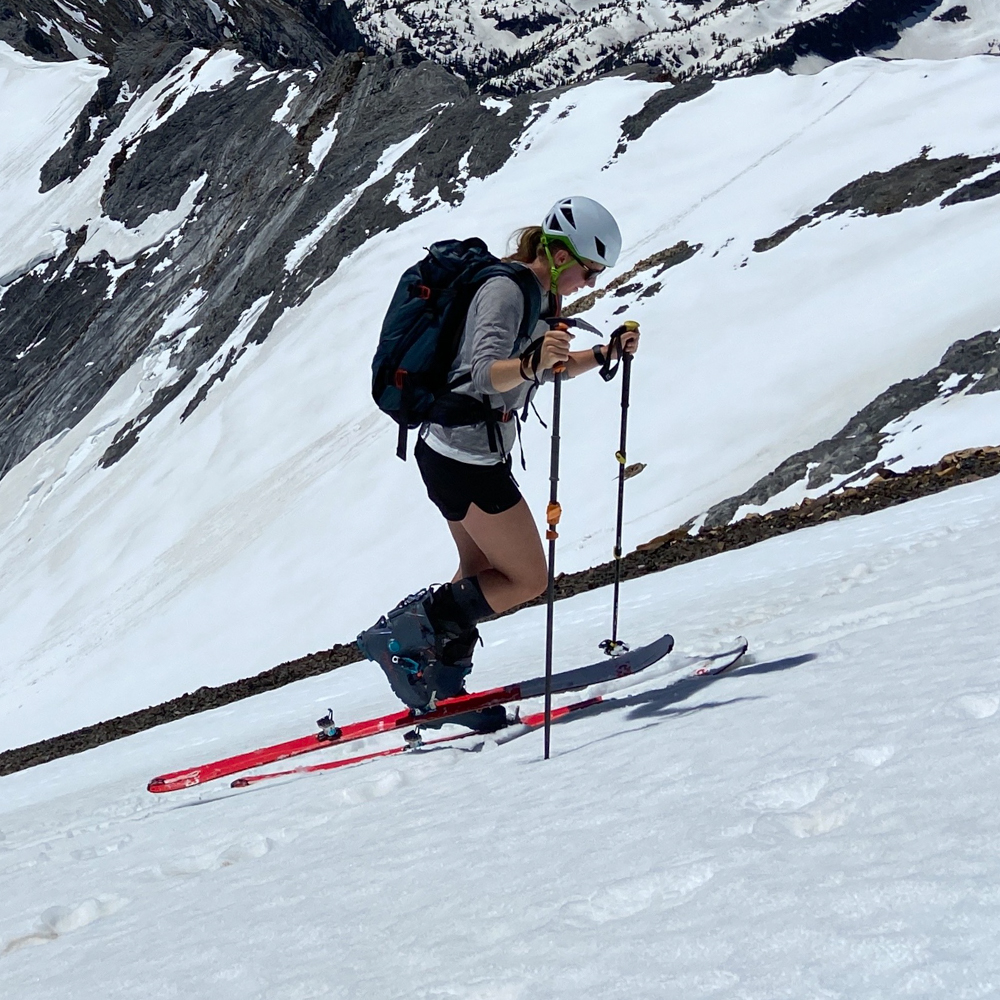 Sarah is a firefighter for the USDA Forest Service, an avid backcountry skier, trail runner, climber, and a grad student. She is also a contributor to backcountryskiingcanada.com and an RMU brand ambassador.