ProView – Zeal Optics Duskwing
I took the Zeal Optics Duskwings with me on my first 100 mile trail run, where they shaded my eyes during the first two 95+ degree days of summer. They traveled with me for the duration of the trip to and from the race – a 13 hour road trip from La Grande, Oregon to Sheridan, Wyoming – seeming just as at home on the swanky streets of Jackson as at 8000' in the Bighorns.
Zeal Optics Duskwing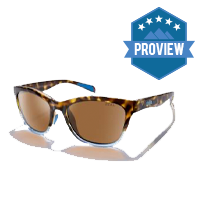 Product Name: Zeal Optics Duskwing
Product Description: The Zeal Duskwing is a small-fit shape that blends a mix of wayfarer inspiration with butterfly lift. The frame is crafted with plant-based Z-Resin and premium Ellume Polarized lenses, keeping Duskwing light on the landscapes they highlight. It also features Zeal's proprietary ProFlex rubber in the temples and bridge, to keep them in place all day, as well as recycled aluminum branding to further reduce their footprint.
Offer price: MSRP: $159.00
Quality

Features

Fit

Durability

Eco-Friendly
Summary
The Zeal Duskwings offer a functional, stylish, and sustainably manufactured pair of sunglasses that are versatile enough for high output activity and daily wear. 
Pros
Plant based resin and lenses
Polarized lenses
Rubber bridge/temple pads
Cons
Temples pinched on long car rides

 
Fit/Performance
The Zeal Duskwings are a classic wayfarer shape with some changes in geometry to help block more sun. Intentionally designed to be a smaller fit, I found the Duskwings to be quite small – comparable to the 'slim' series of Smith glasses. Generally average sized sunglasses fit me great for the first two weeks until the hinges fatigue and then they constantly fall off — this has yet to happen with the Duskwings. For reference I am usually a S/M in climbing or ski helmets, though I admittedly have no idea what my actual head circumference is (I typically wear a Richardson hat one extra hole past even). I did find that after long days in the car the Duskwings did pinch my temples a bit, but I would assume this would stop after the hinges break-in. During the run I would put the Duskwings on last so that the arms rested on the outside of my hat.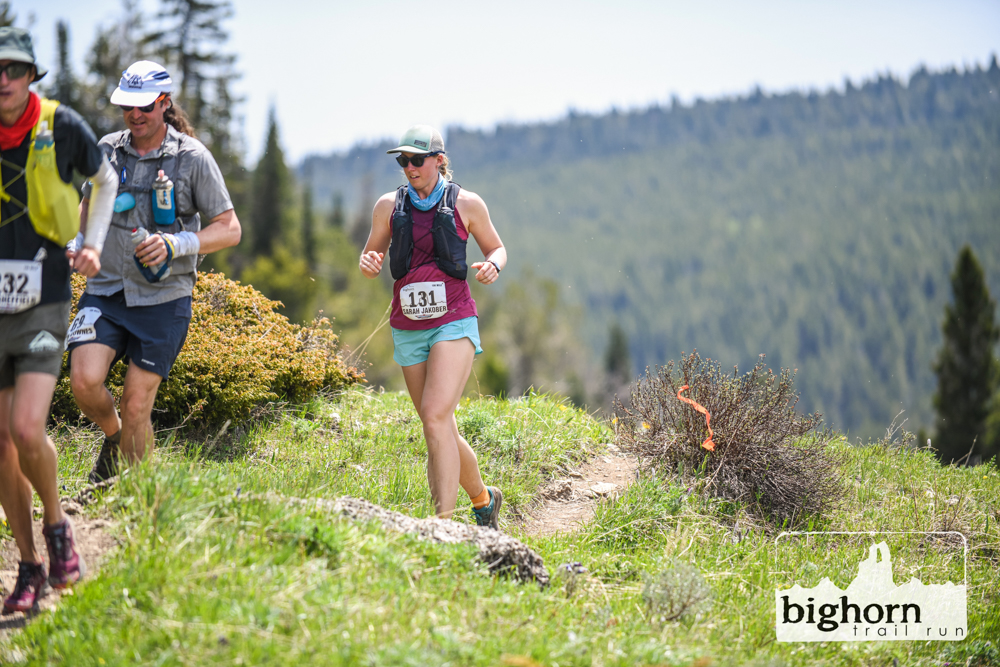 I also wore the Duskwings to work and though they haven't actually seen wildfire yet (it is still early in the season and I have yet to leave the PNW), they've been excellent throughout field training. The lower profile keeps them closer to my face so less dust and debris is able to fall in behind them, they rest under a hardhat well, and, most importantly, they seem durable enough to handle being shoved into dirty pockets, dropped into rock screes, and stuffed into a line pack. The rubberized bridge pads prevent them from slipping while sweating, and don't snag loose hair, pinch, or irritate your skin. The frames are somewhat malleable and therefore stand up to minor forces very well without deforming or cracking.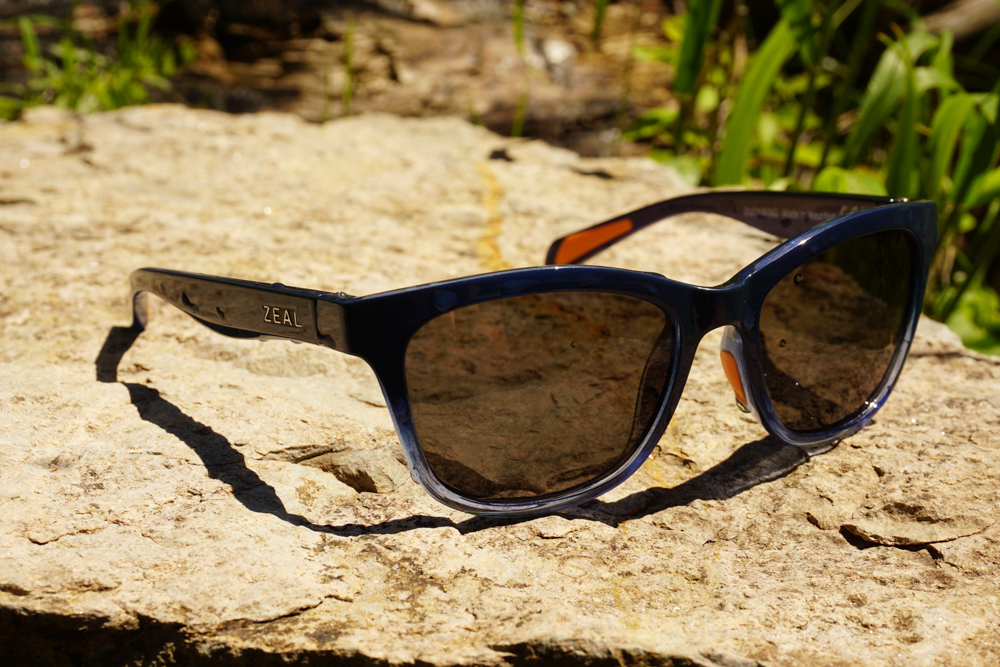 Sustainability
I found the real magic of the Duskwings in the fact that they are sustainably made – from plants! The frames feature Zeal's Z-resin – a plastic substitute derived from castor plants that substantially reduces the CO2 required during manufacturing. The Duskwings also feature Ellume Polarized lenses (Dark Grey, VLT 9%), which use a plant-based polymer as a bonding agent. Even the badging is made from recycled aluminum – highlighting Zeal's commitment to sustainability in almost every feature. Zeal offers a two-year warranty on all of their sunglasses and will even replace nose and temple pads at no cost if the parts are available. The Duskings are also available with prescription lenses.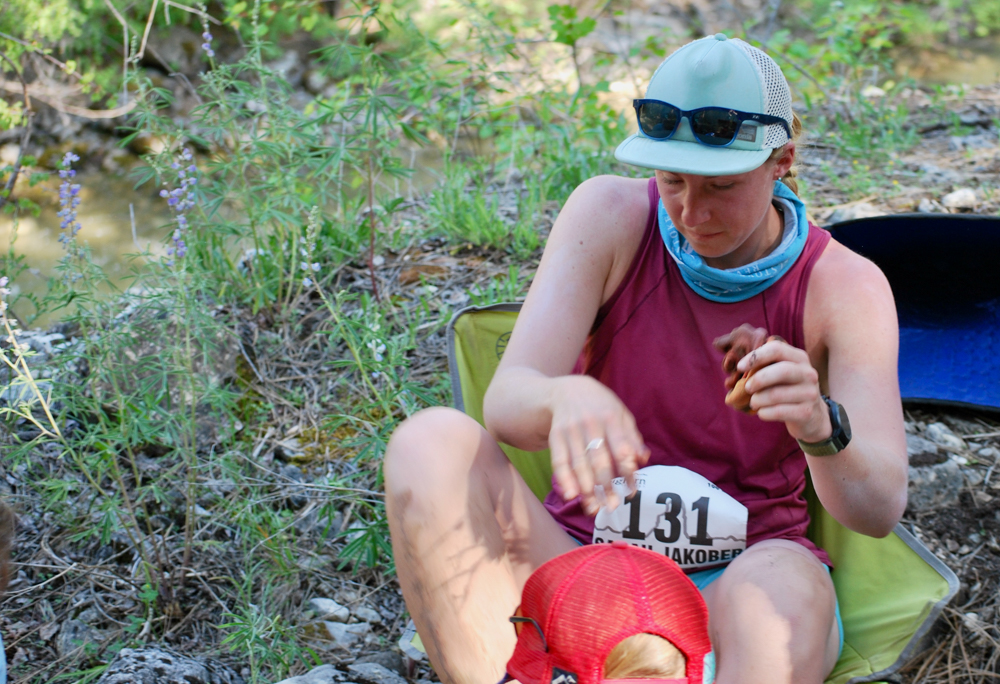 Final Word
The Zeal Duskwings are an excellent do-it-all model of sunglasses for the avid outdoors-person. With the option of a smaller fit, practical features and an impressive commitment to sustainability, the Duskwings make a quality polarized option available with everyday style.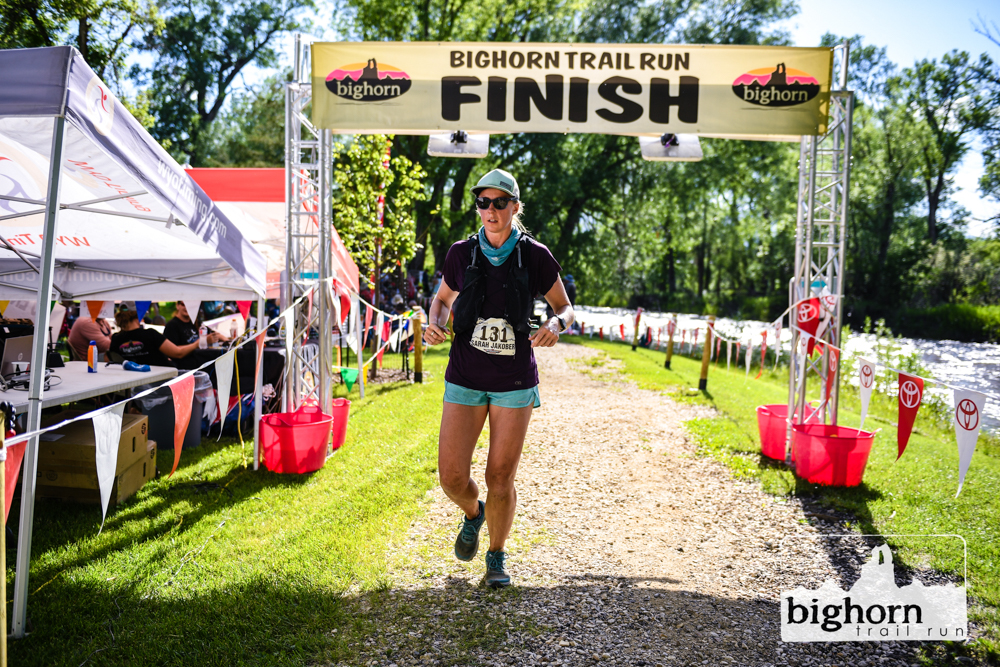 Shop Zeal Optics Duskwing on Outdoor Prolink. Not a member? Apply today!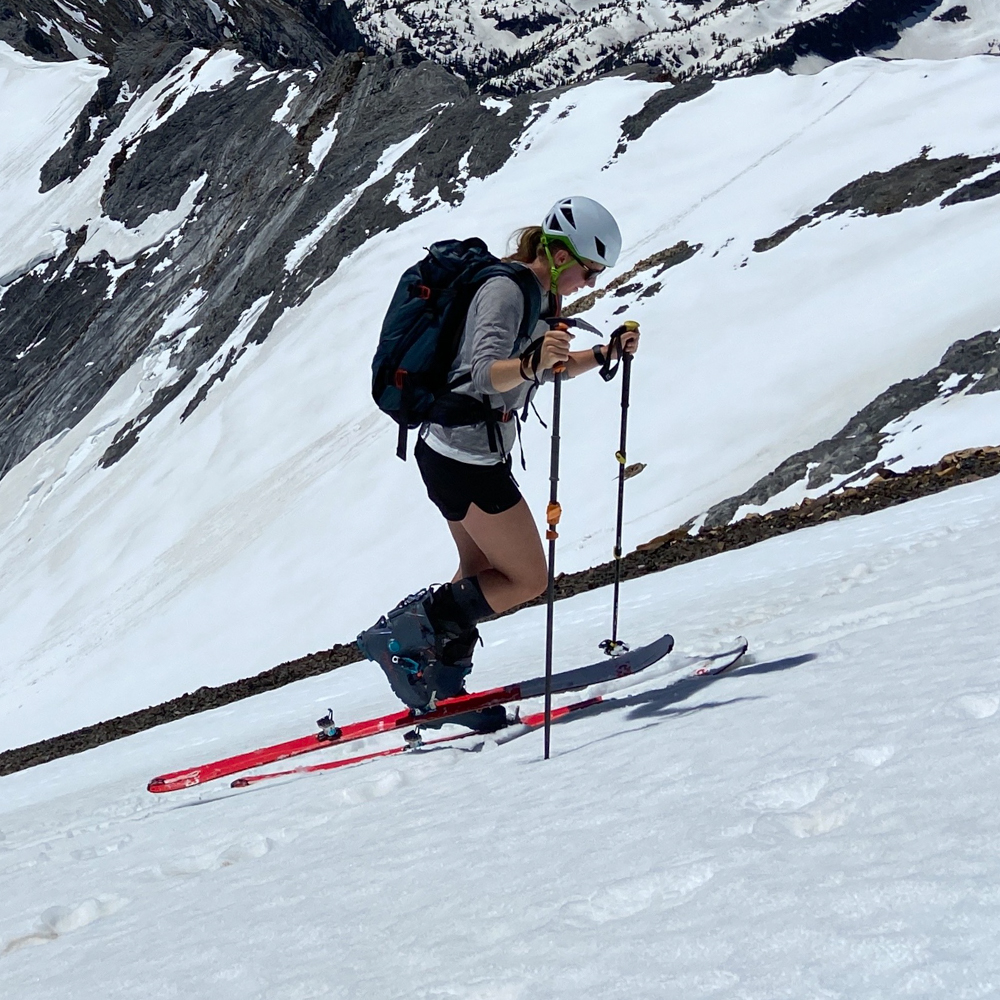 Sarah is a firefighter for the USDA Forest Service, an avid backcountry skier, trail runner, climber, and a grad student. She is also a contributor to backcountryskiingcanada.com and an RMU brand ambassador.