ProView – Darn Tough Hiking Socks
If you fight fire or ski, you've probably heard of Darn Tough. Merino wool socks, made in Vermont, with a lifetime guarantee and the promise of darn toughness. Indeed, I've worked and skied with many an outdoor professional who swears by these socks. I've skied in these socks for the past two years, and I'm looking forward to fighting fire in them this summer.
Darn Tough Hiking Socks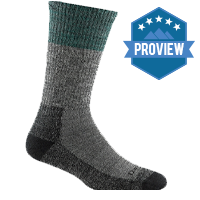 Product Description: Darn Tough Vermont Socks are purpose built premium merino wool socks made in Vermont, USA. Our socks are guaranteed for life to be the best fitting, and most comfrotable.
Offer price: $21.00-$24.00 MSRP
Quality

Features

Fit

Durability

Eco-Friendly
Summary
I would highly recommend investing (yes, investing) in Darn Tough merino socks based on the longevity of the product. They're smell-resistant and comfortable, but most importantly you will need fewer socks if you have them. 
Pros
Durable
Doesn't squeeze calf when worn high
The first thing you must know about firefighters and their socks: they have to be merino wool, or just wool at a bare minimum – your feet get really hot inside your boots all day, and you often don't get to change socks as often as you'd like, so an antimicrobial material is essential to some, valuable to all. The second thing is that your socks undergo a lot of wear on the heel and the sides of your feet from walking sidehill off-trail and through generally rough steep terrain, usually with weight on your back putting extra strain on your feet. I personally have worn Fits socks for the last seven seasons, and worn the heel almost threadbare in several pairs.
Fit
Blisters are not the number one concern in fire boots – because they're inevitable. That being said, everyone usually wisens up after their first couple of fire assignments and invests some serious personal capital into a wardrobe of expensive, high quality, merino socks. A worthy investment, because foot issues can really suck (for lack of a more eloquent phrase) and tend to compound on themselves. Basically, merino boot socks are totally worth the money. My opinions on trail running socks are very similar. I would even more so vehemently recommend good socks for ski touring – where the battle seems even harder to win. That's where Darn Tough comes in.
Durability
I've skinned into a hut for three nights and only brought one pair of Darn Tough socks. I probably wouldn't do that again, but they did well for me. They smell way less than my intuition liners and take a day or two to get crusty. This seems to be the issue with Darn Toughs, speaking to some of my peers as well. The crust. They seem to harden into the shape of your foot after they get really wet. I've had all socks do that (Point6, Fits, SmartWool, aaaand Darn Tough). It seems the lower proportion of merino wool in the sock, the more crust (the tactical socks I tested are 62%, most ski and boot socks range from 60-65%). If you think a crusty sock is going to bother you more than a smelly sock, I would for something with more merino – just expect it to wear out faster (the nylon in the Darn Toughs is one of the reason they're so tough).
Moving onto wear – the Darn Toughs wear exceptionally well. Having only 30-40 days to test them doesn't really give testament to the quality, but I and my peers have worn these and similar socks unofficially for entire seasons year after year (again, worth the investment). The socks I specifically reviewed looked very promising for longevity. The T4021's fit perfectly into an 8" leather fire or logging boot (see picture attached). They're lightly cushioned in the toe, heel, and ankle and are completely seamless. They also have a cushioned band around the lower Achilles. The elastic band around the arch keeps them in place around your foot. The form-fitting stitching keeps them from slipping inside the boot, and my personal favorite feature: they don't have a tighter elastic top band around your calf (read: major bonus over long days of wear). I am looking forward to wearing them for a full season and hopefully many more after that.
The Final Word
To review the Hiker Micro Crew I took them on a handful of trail runs – perhaps not their intended use but a sure-fire way to find out if they blister. No blisters. The padded toe box really helps protect the toenails on the downhill. Just the right amount of stretch to be perfectly form-fitting and not too loose in the shoe. They also did not stretch or rub once thoroughly sweaty.
To conclude, I would highly recommend investing (yes, investing) in Darn Tough merino socks based on the longevity of the product. They're smell-resistant and comfortable, but most importantly you will need fewer socks if you have them.
Shop Darn Tough on Outdoor Prolink. Not a member? Apply today!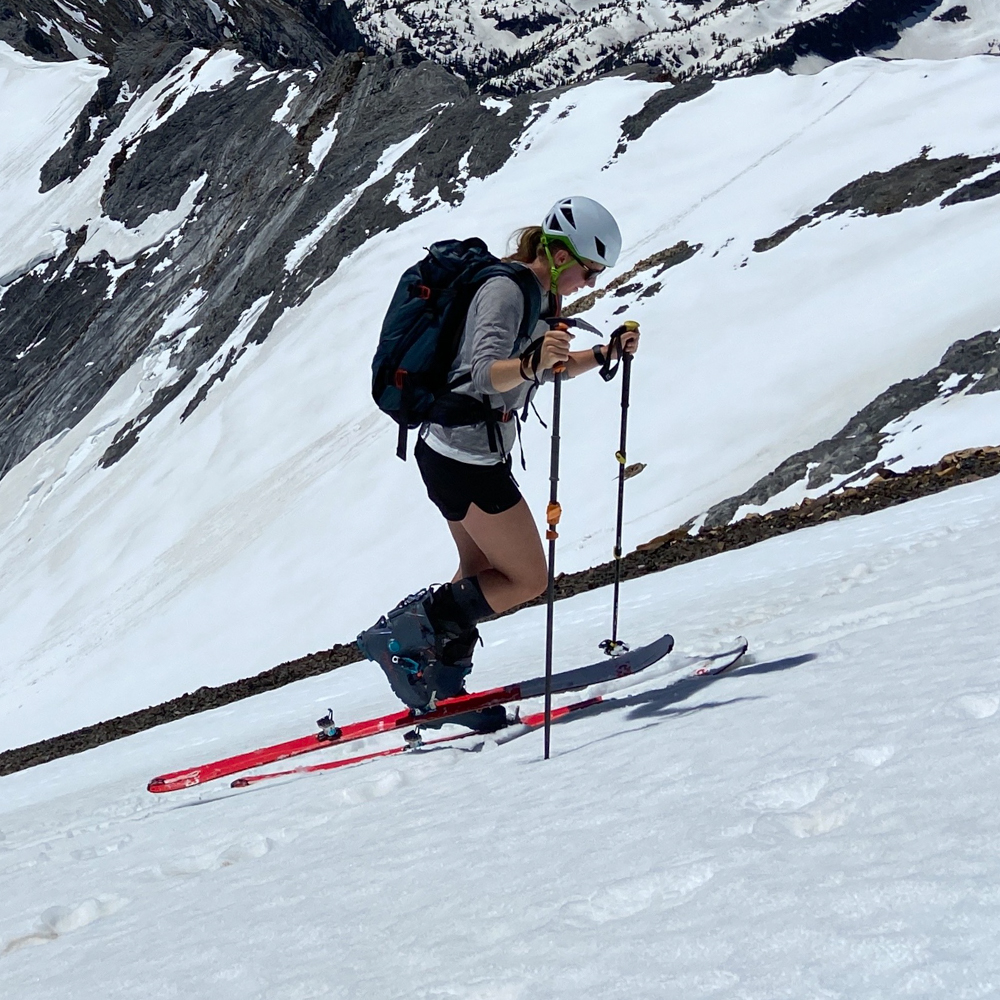 Sarah is a firefighter for the USDA Forest Service, an avid backcountry skier, trail runner, climber, and a grad student. She is also a contributor to backcountryskiingcanada.com and an RMU brand ambassador.