ProView – Women's Icebreaker Layers
After 17 days of sweat-harvesting expedition wear on Denali's West Buttress route, I have to confirm that Icebreaker's claims of making "stink proof" base layers were spot on! My kit of Icebreaker Meld Zone Sports Bra, Icebreaker Women's 200 Zone Long Sleeve Crewe, 175 Oasis Boy Shorts, and Icebreaker Women's 175 Everyday Leggings continue to be my go-to layers for most alpine driven adventure.
Women's Icebreaker Clothing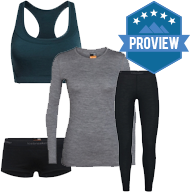 Product Description: Driven by the belief that nature has the solutions, we provide natural performance alternatives to synthetic based apparel to create a healthier more sustainable future for our species and the planet.
Offer price: Varied
Quality

Features

Fit

Durability
Summary
After 17 days of sweat-harvesting expedition wear on Denali's West Buttress route, I have to confirm that Icebreaker's claims of making "stink proof" base layers were spot on!
Pros
Extremely soft and comfortable

Doesn't retain smell
Breathable
Cons
Bottom pieces:
Thin material is easy to tear

Get stretched out quickly.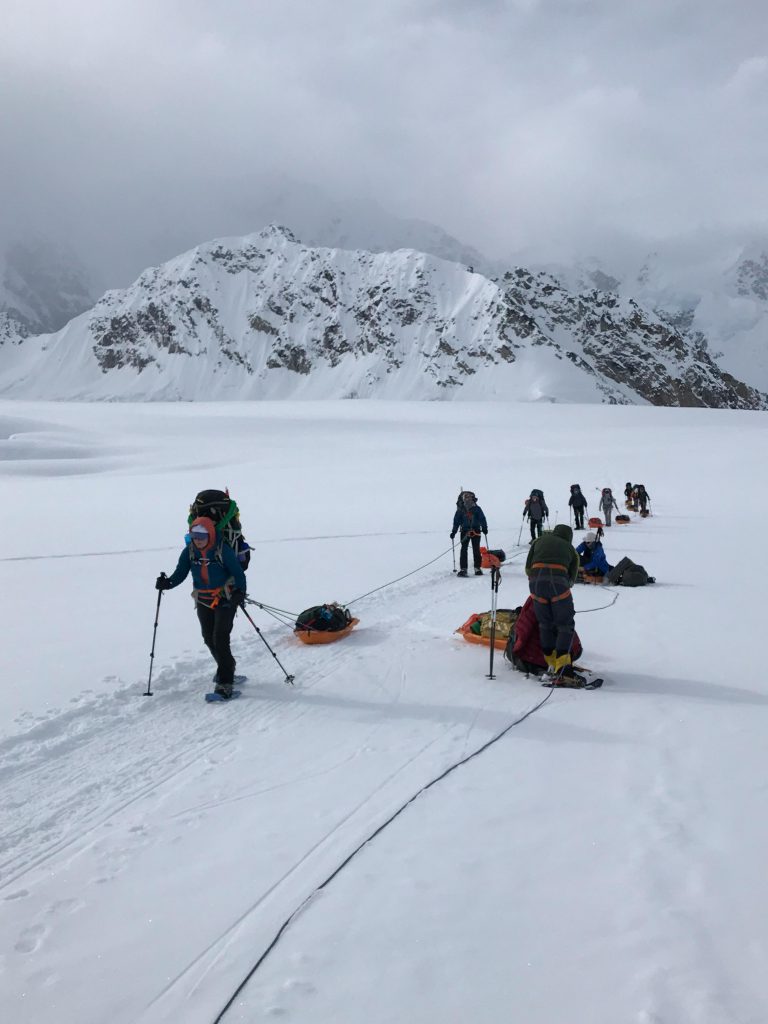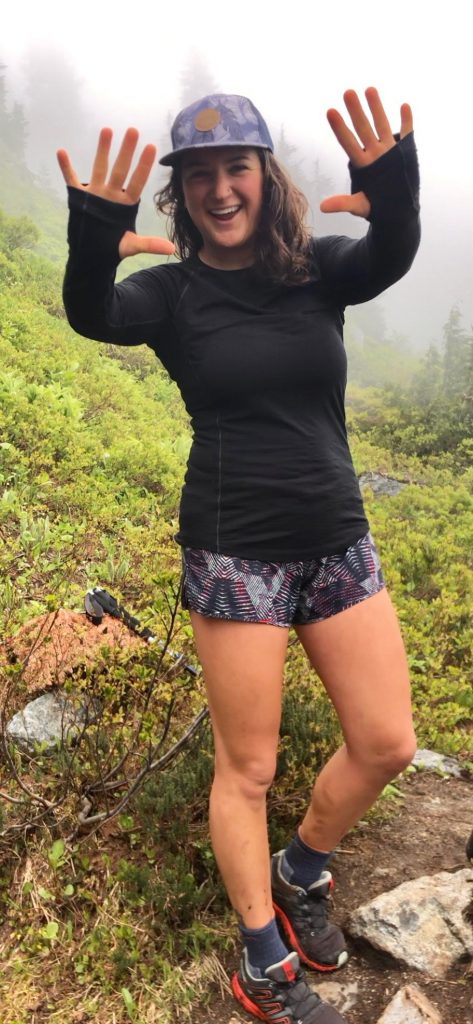 Denali is the third highest of the seven summits and definitely no "gimme" when it comes to time, energy, and effort put in by an individual to make a summit even close to possible. In the many weeks that I have spent in the Alaska Range, I've found it normal to experience temperatures ranging from above 80 degrees fahrenheit during the day to well below -25 on the 6000 m peak. Storms come in fast, winds can roar through advanced base camp anywhere from 30 to 50 mph at the drop of a hat, and you better be prepared for the intense back-breaking work it takes to carry all the necessary gear up there for when the worst of it hits.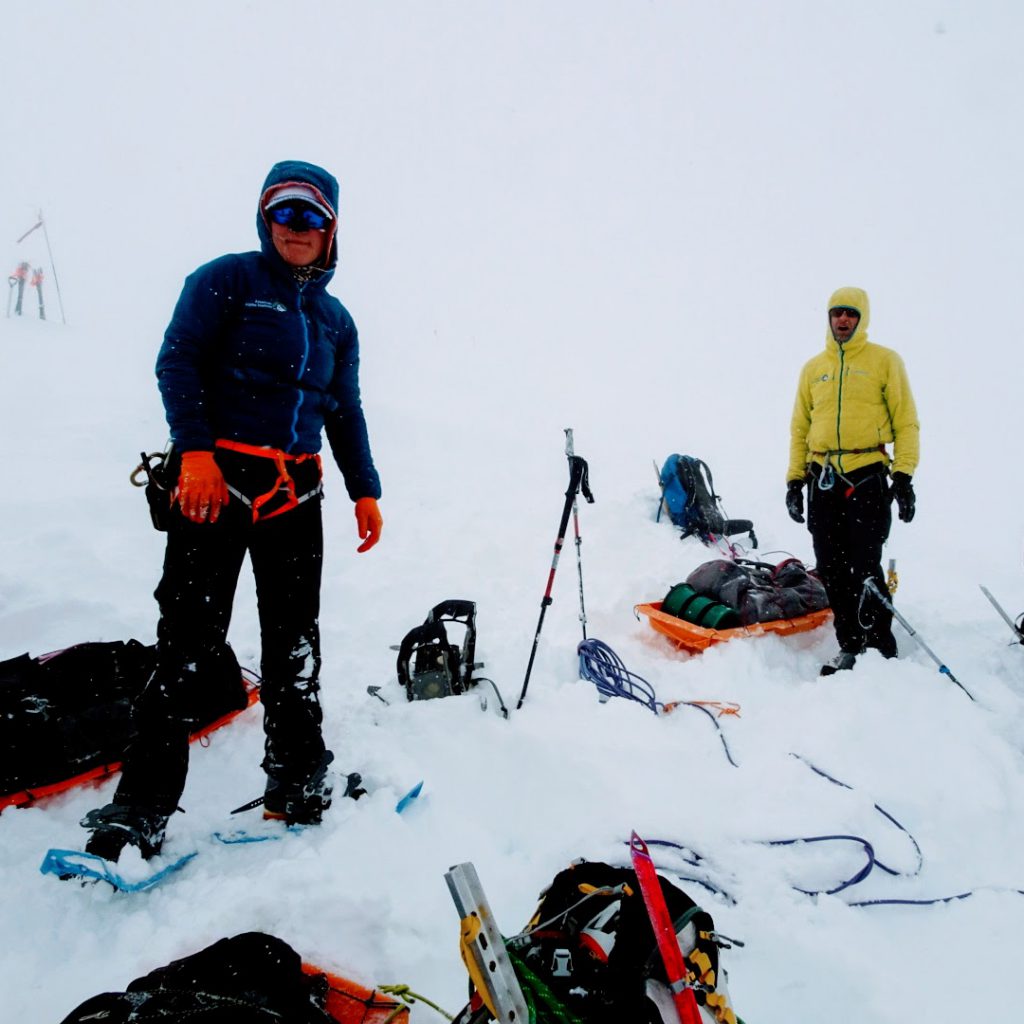 When I tell people about the extremes I put myself through year after year as one of the few female guides on the mountain, I get big eyes and concerned follow-up questions. "Where do you poop?" is typically the next question from the general public, and it's fun to see their expression change from impressed to disguised. When fellow climbers and mountaineers inquire about what gear I bring and what layers I prefer, that's when I really get excited to share my experience!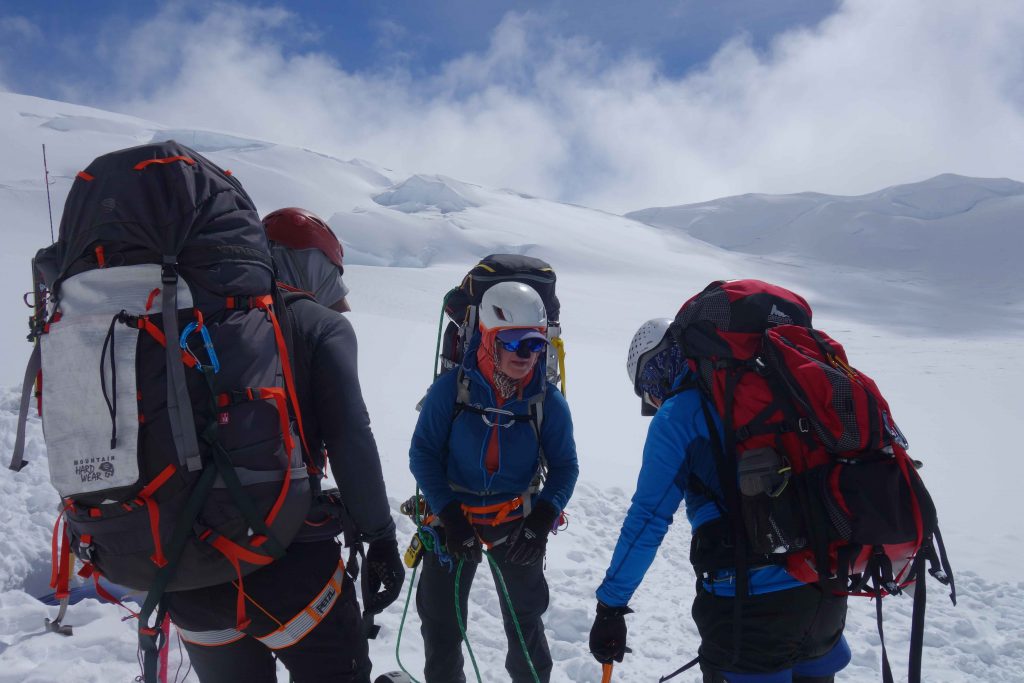 First off is the Meld Zone Sports Bra. WOW! SO AWESOME! Being a woman with a full chest (I'm a C cup most of the year but sometimes make my way in to the D range during the winter), finding the right balance of support and comfort in a bra has been a struggle! Typically I have found that you either get one or the other. So that means I'm rolling with two must have bras; my high intensity "strap 'em down" bra that tends to rub me wrong under the armpits and along the elastics, and my "chill and breathe" bra for when I need a break from the latter. But what I found with the Meld Zone was that I was happy to be working hard in it all day and I sometimes even forget to change out of it at night it was so comfortable! The merino wool material probably had much to do with the little-to-zero skin irritation I experienced, and although I wouldn't pick this bra as my go-to running/high intensity supportive bra, I would still rate it a 3 out of 5 for its form and function.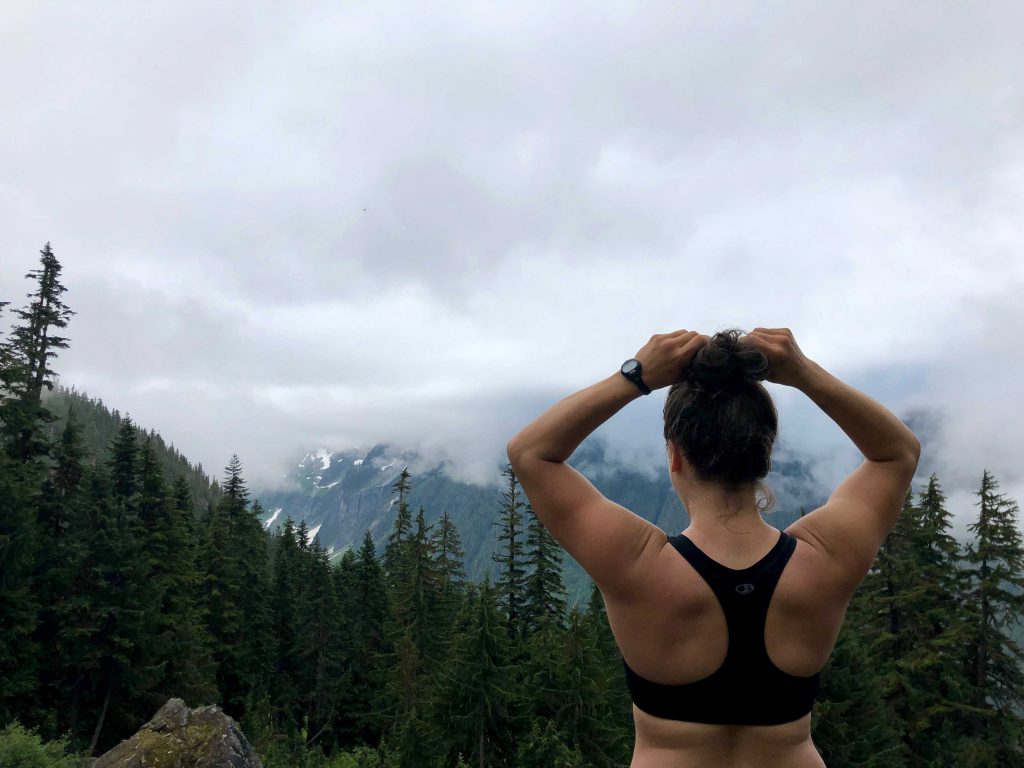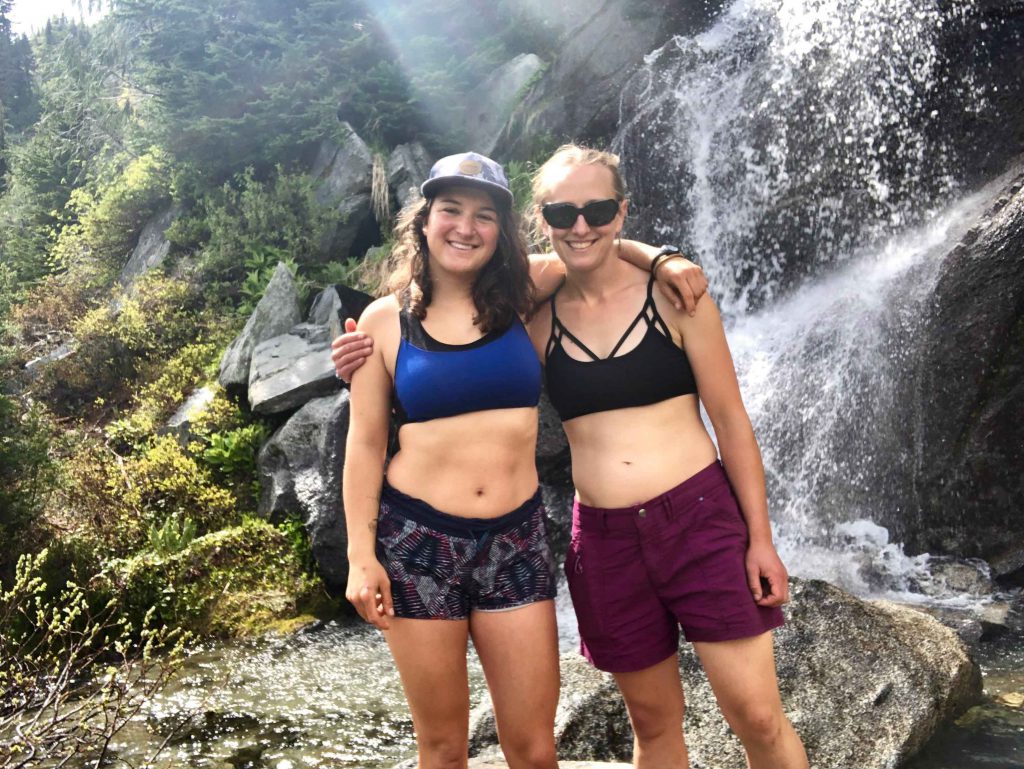 I would give the 200 Zone Long Sleeve Crewe shirt another +A for its incredible comfort and functionality. When I first started getting into the mountains, finding shirts with hoods on them was a must, but as my layer kit has expanded I've come to love having the occasional non-hooded layer. The 200 Zone Long Sleeve Crewe was this new exception to my kit as I loved having a bit a breathability, especially since the layer was on my body for the entirety of the upper mountain (over 10 days straight!). I found that during the dramatic flux in temperatures, the 200 Zone was always "the right piece" to have on, even when it got a little too hot I found it's merino mesh ventilated extremely well. Not to mention this top is probably the most flattering active top I've ever owned! I've been caught multiple times wearing it with my nicest pair of pants and even a skirt to has-nothing-to-do-with-outdoors social events. #sorrynotsorry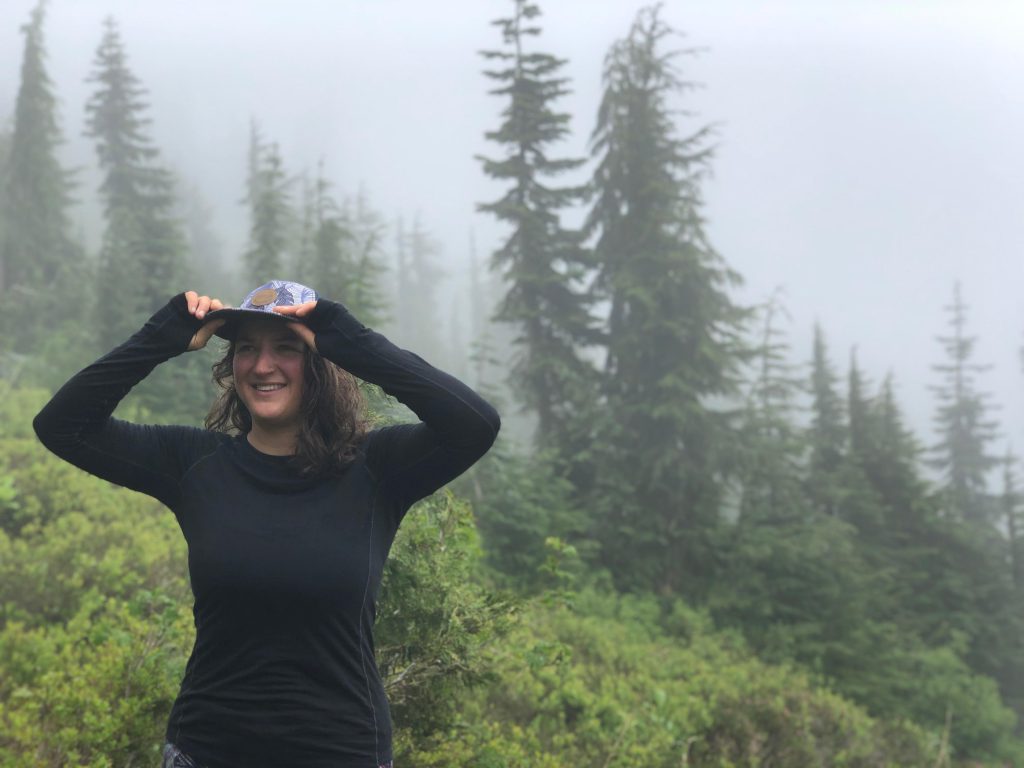 As for both the 175 Oasis Boy shorts and 175 Everyday Leggings, my reviews aren't quite as glamorous. I found that both items did their jobs well. They provided me with warmth, breathabilty, and durability during my long expedition. Again, I think that merino wool is the best material out there, especially for extended trips in remote places and I found that Icebreaker does an excellent job with their comfortable elastic waistbands. But I found that although the rib fabric allowed for stretch and comfort, it lost its form and fit within the first few hours of use. Of course functionality is the priority, but I had a hard time crawling out of my warm sleeping bag to go to work every day sub zero temps when I felt that my clothes looked frumpy. "Look good, feel good, perform well" is real! By the end of the trip, when my team and I were back on the lower mountain I had my Oasis Boy Shorts and softshell layer pants on for the long slog in warmer temps to the bush plan airstrip (our ticket home!). My Oasis Boy Shorts had stretched out so much however that they were bunching on the sides and making me feel self-conscious about my underwear lines! I wonder if Icebreaker can take the same fitted flattering design of their Zone tops and make it work for their bottom layers without losing too much of the stretch and comfort for varying body shapes?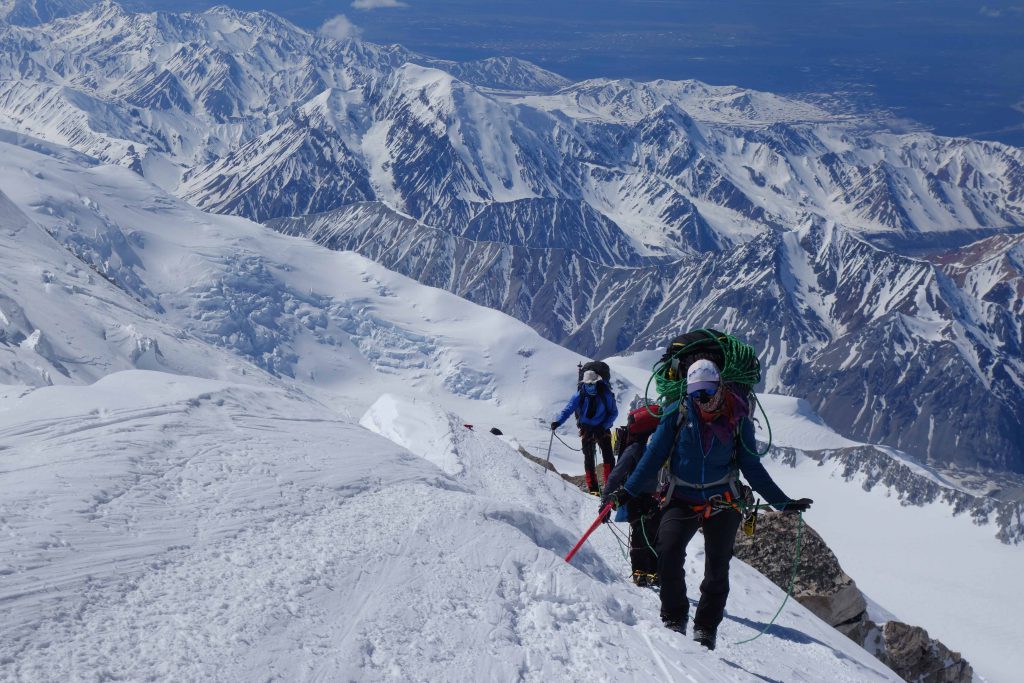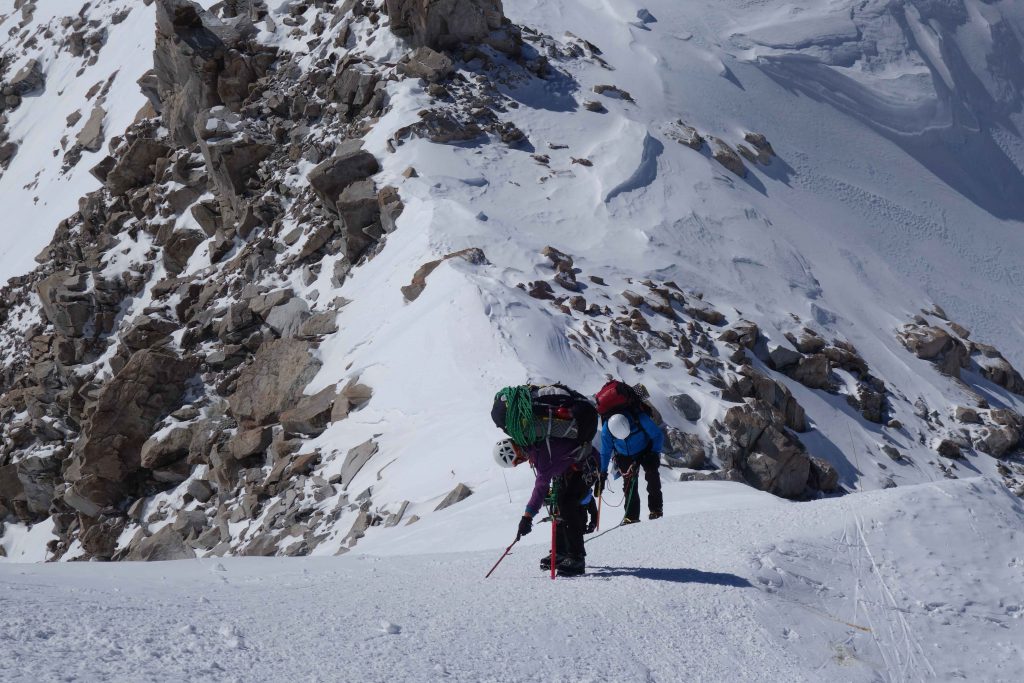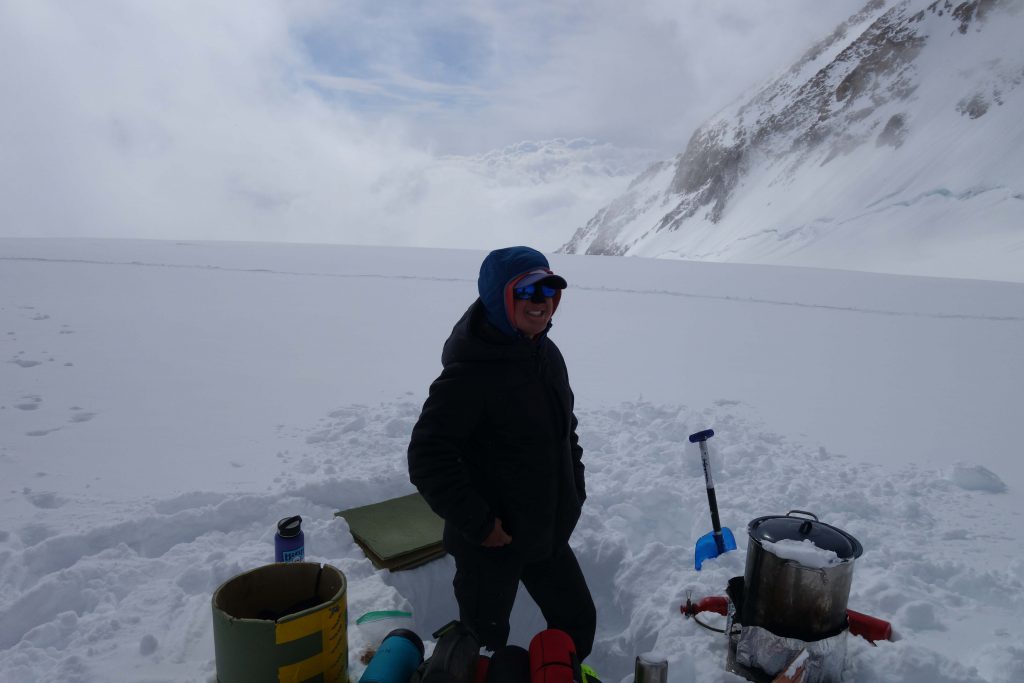 Durability
On a high note, the Icebreaker garments I took with me on my expedition absolutely stood up to the "Odor Resistant" claim to fame! It's not uncommon for me to retire clothes after one expedition due to nasty, mountain-sweat armpits that never wash out no matter how much baking soda, detergent, and dryer sheets I use. I continue to wear my Meld Bra and 200 Zone Long Sleeve Crewe nearly every other day, front country, and deep in the mountains.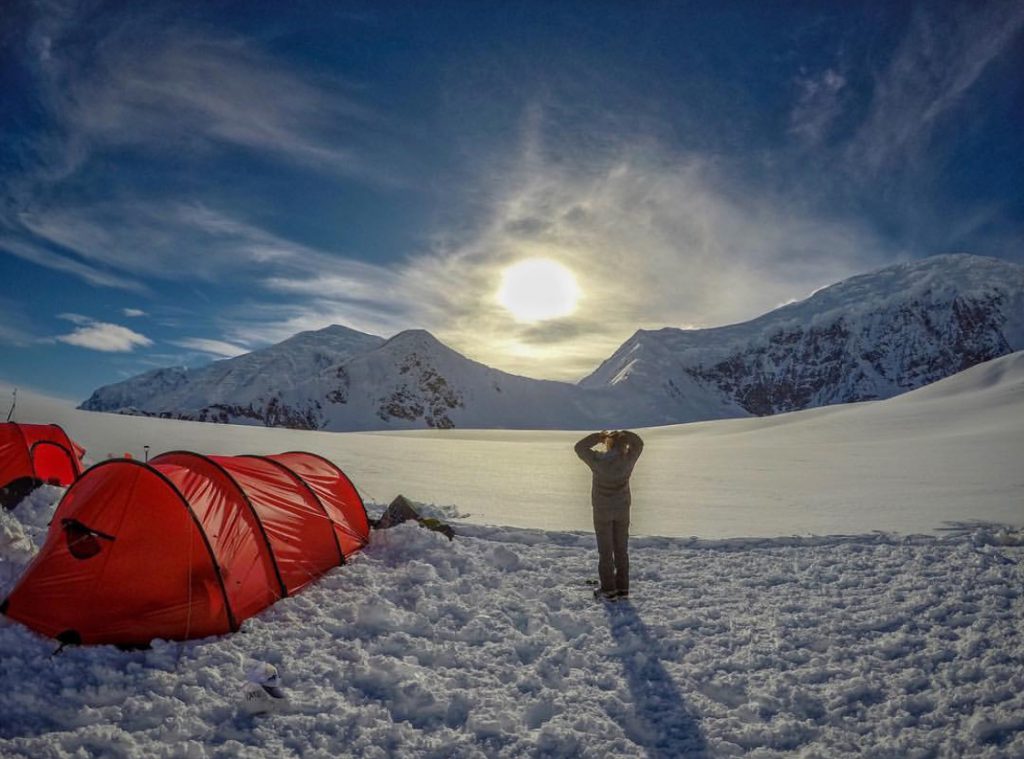 Shop Women's Ice Breaker clothing on Outdoor Prolink. Not a member? Apply today!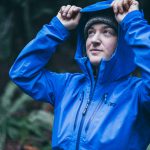 Grown and raised in the PNW, Kat Schaumberg has worked as a guide and mountain instructor for the last decade, specializing in multi week expeditions with technical, big mountain objectives in mind. She currently owns and operates an outdoor youth mentoring program and works part-time as mountain guide, licensed massage therapist, and lives on a small homestead. Kat likes to live her life close to the natural world and in full expression of her wild side.