ProView – Zeal Optics Lolo Sunglasses
As winter transitioned fully into spring in the Pacific Northwest (with a few stormy exceptions), I had the opportunity to test the Zeal Optics Lolo Sunglasses. These are ultralight, performance sunglasses designed for endurance athletes – yet they're stylish enough (read: not too techy, nerdy, or fancy-looking) for just about anywhere.
Zeal Optics Lolo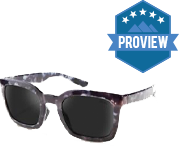 Product Description: Named for historic Lolo Pass, which connects Idaho and Montana high in the Bitterroot Mountains, the new Lolo sunglass from Zeal Optics seamlessly connects the brand's passions for function, fashion and sustainability in a style that will inspire you to explore more. With its midsize geometric design made using our proprietary plant-based Z-Lite thin injection process, Lolo weighs in at less than an ounce and the views through its Ellume Polarized lenses are nothing less than astounding. Look good, play hard in Lolo.
Offer price: MSRP: $149.00
Quality

Features

Fit

Durability

Eco-Friendly
Summary
Ultralight performance lenses for just about anywhere.
Pros
Comfortable
Great lenses for almost any setting
Cons
Not really a con, but still need glacier glasses on the brightest alpine days
I received the Lolo sunglasses just as I was embarking on a nine-day uphill skiing challenge. It was a fundraiser for our local avalanche center with a simple objective: do as much uphill vert as possible each day over a nine-day period. Some people cleared their calendars and committed themselves fully to the challenge, while others aimed for one lap per day. I was right in the middle, keeping my regular nine-to-five schedule while packing in some big vert days on the weekends.
We uphill skiers lucked out with a period of high pressure and mild temps throughout the challenge, and this provided great testing conditions for the Lolo sunglasses. I wore them each day while plodding uphill (and skiing down as fast as possible), totaling about 29 hours total of testing time.
After wrapping up the vert challenge, I took a few days to wax my skis and pack up the truck for another nine-day trip. This one was a true vacation, a skiing road trip honeymoon with my husband and our two dogs. We headed east, from our home in Bend, Oregon, to the mountain ranges of Central Idaho. Here, we enjoyed another stretch of long, sunny days, earning lots of alpine turns. Zeal's Lolo shades served me once again for both the uphill and the downhill. On one especially bright day, I traded them out for true glacier glasses, but otherwise, I found myself reaching for the Lolo day in and day out – in the car, on the mountain, and at camp . . . really any time the sun was out.
Fit/Comfort
My biggest days during this testing period were definitely during the vert challenge, when I was moving up and down the hill for 8-9 hours. I was impressed with how comfortable these sunglasses were, particularly on these extra long days. In my experience, after so many hours sunglasses start to pinch or press my nose or behind my ears in some way that eventually becomes uncomfortable.
Not the Lolo. Made with a plant-based Z-Lite thin injection process, these sunglasses weigh less than an ounce, including both the frames and the lenses. For me, this meant they felt light and flexible enough that I usually forgot I was even wearing them. Kudos, Zeal!
Features
I also really liked the Ellume polarized lenses. While I wore them during many sunny, bluebird days, I did have a few overcast and stormy days, and I found that these lenses were not too dark when the snow squalls were moving in and out or the late evening shadows were growing long. It was obvious to me that these are high-quality lenses, and they turned out to be a great all-day, almost-all-conditions sunglass option.
Finally, it's worth noting that the Lolo did not fog up or collect condensation. Even my highest performance sunglasses will fog when I'm working hard to ski uphill under a cloudless sky and unrelenting sun, but it was never an issue with these, so that was a big, BIG plus for me.
Although I was testing the Lolo during prime spring skiing conditions, I anticipate that I will continue wearing these as I transition to trail- and mountain-running later this spring and summer. Because they're so light, comfortable, and high-performance, I know these sunglasses will become an essential part of my ultra running kit.
The Final Word
For uphill skiers, runners, rock or alpine climbers, and anyone else spending long days in the mountains or the sunshine, I would definitely recommend the Zeal Optics Lolo sunglasses.
Shop Zeal Lolo on Outdoor Prolink. Not a member? Apply today!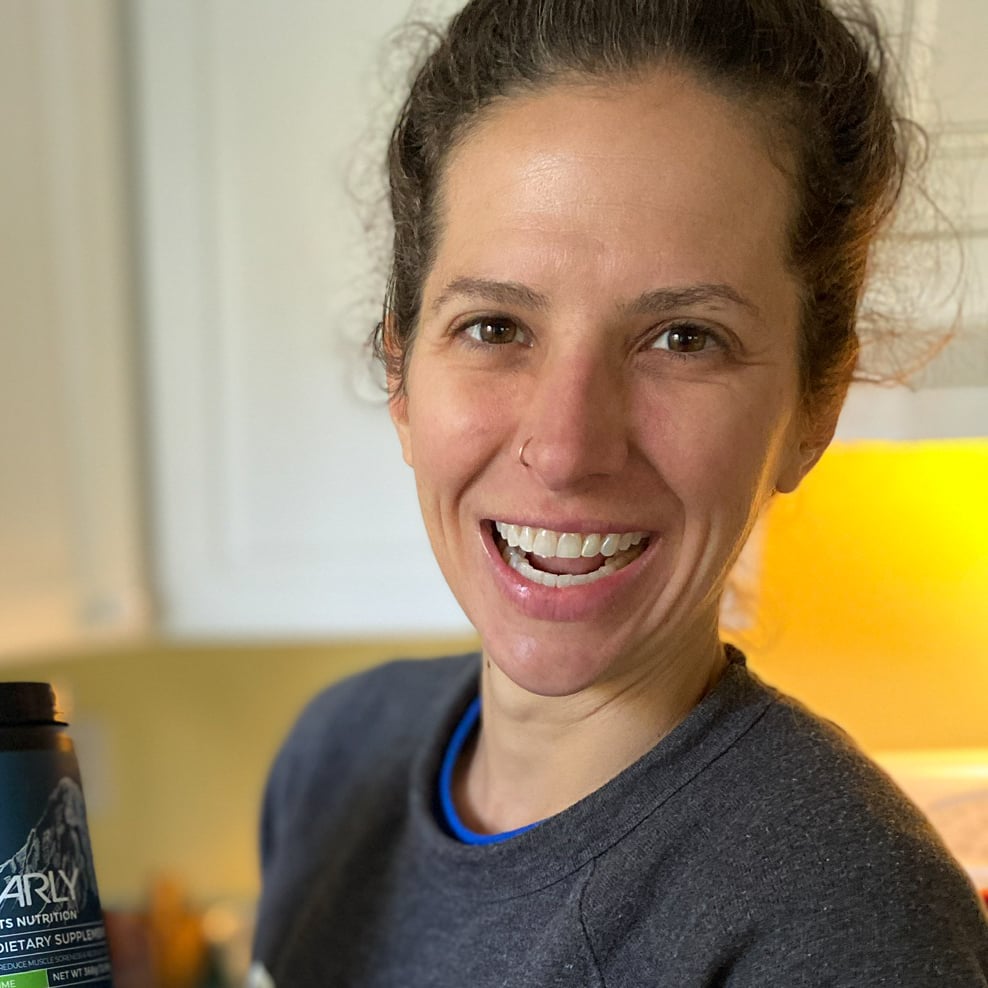 Alli Hartz is based in Bend, Oregon, where she works as a ski guide, avalanche instructor, and freelance writer. During the summer, she runs in the mountains with her dogs Riggins and Firnspiegel, mountain bikes, and dabbles in alpine climbing. Connect with her on Strava and/or Instagram at @allimmmiles.