Want to Start Skiing In The Backcountry? Do This First.
What would you tell someone who wants to start getting into the backcountry?
As more and more snow enthusiasts flock to the mountains, people are seeing the advantages to skiing, riding, hiking, and snowmobiling out of bounds of major ski resorts. The crowds of newbies disperse, no one yells at you to slow down, and the beauty of the backcountry can be incredibly captivating. What can slip the mind, however, is the imminent danger of nature's incredible power. Every year, human factors can lead to dangerous avalanches, an inherent risk for anyone traveling in the backcountry.
Despite the risk, the backcountry may be calling your name. If you'd like to ski, snowboard, hike or snowmobile in the backcountry, you'll need to understand the risks, plan accordingly, and learn rescue techniques required to find and dig up a buried person if an avalanche does occur. Most prepare for a backcountry trip by taking an AIARE course, which stands for the American Institute for Avalanche Research and Education – AIARE level one specifically, is an introduction to avalanche hazard management.
So we asked our Outdoor Prolink pros and gear testers who have taken or teach AIARE courses, "what would you tell someone who's thinking of taking an AAIRE course?"
Here's what they had to say.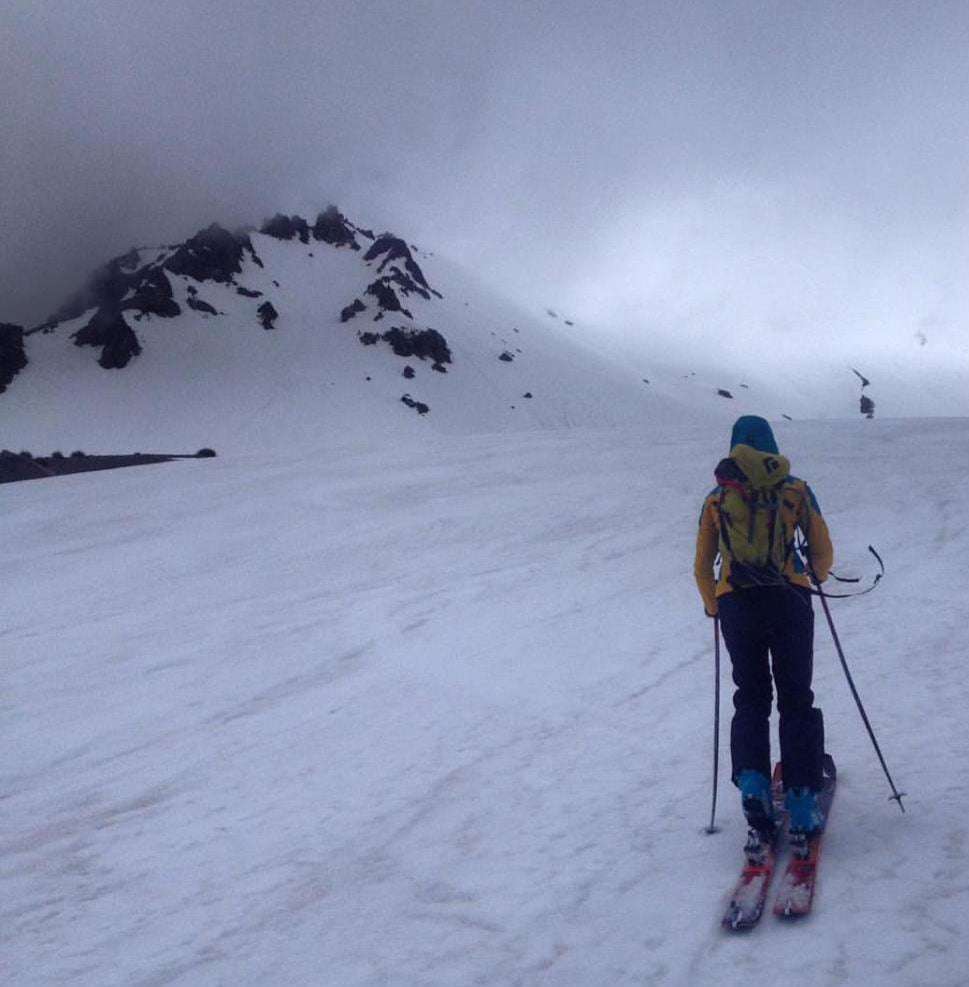 "I took Avy 1 two years ago – I usually ski with my boyfriend, who has a lot more experience and training than I do in the backcountry. I took the course to be a better partner to him and others, and to feel more confident making my own decisions regarding safety. As a bonus, I found out I'm a bit of a snow geek, and really enjoyed learning about snow science. These days, I take note of snowfall and snowpack regardless of whether or not I'm skiing! (The photo above is of me skinning up Lassen, in Lassen Volcano national park.)"

– Jess VanderBoon, OPL Pro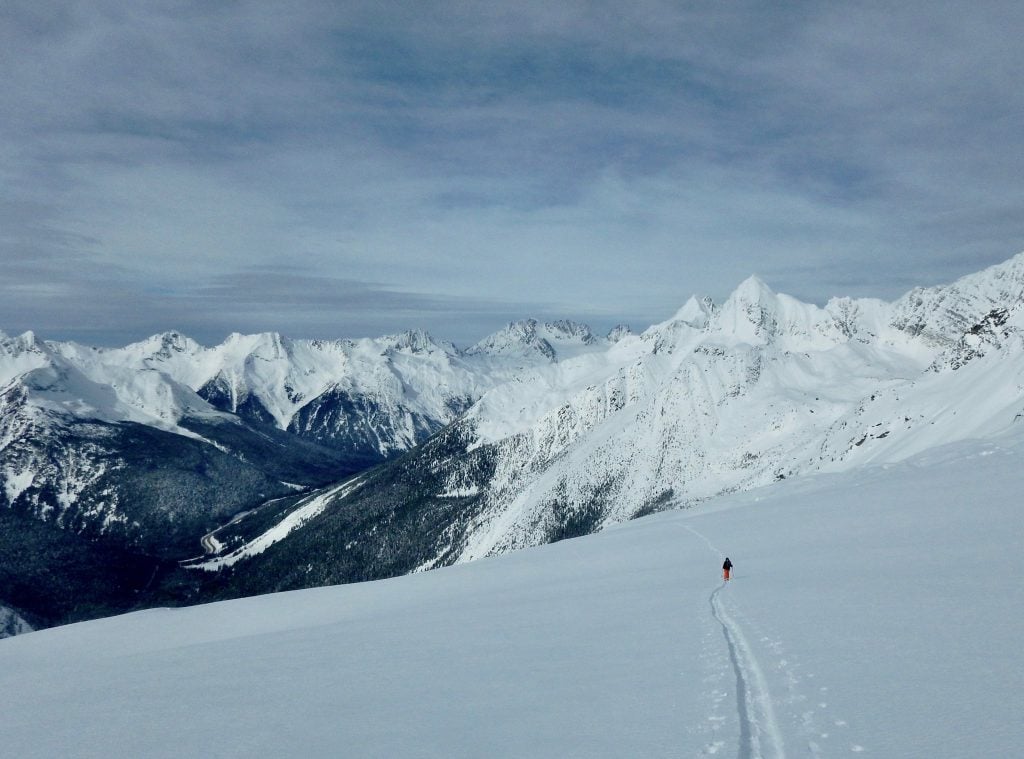 "I took Avy 1 in the winter of 2014 because I wanted to be a better backcountry partner and I wanted to continue skiing safely for the rest of my life. I just finished Avy 2 this winter and it was a great decision. I would tell someone who is thinking about it to absolutely do it! The knowledge is worth so much more than the time and money it takes and the exposure to both peers and mentors really enriches the learning environment. One of the misconceptions I had about avalanche safety going into Avy 2 was that it was all about snow science. I was wrong – its all about the human execution of risk management, heuristics, and behavioral psychology. We learned about snow science, but more importantly, we learned about how snow science is not a decision maker. The best avalanche professionals don't need to look at a profile to avoid problems and travel safely. I have since tried to manage avalanche risk in a methodical, logical way and avoided using my own judgment as much as possible – meaning ruling out terrain over coffee, systemically avoiding terrain traps, all but negating the concept of spatial variability (never dig a pit to talk yourself into something), and being a lot more skeptical of my own brain's ability to be objective when it comes to safety. (Pic: Selkirks, BC)"

– Sarah Jakober, Outdoor Prolink Gear Tester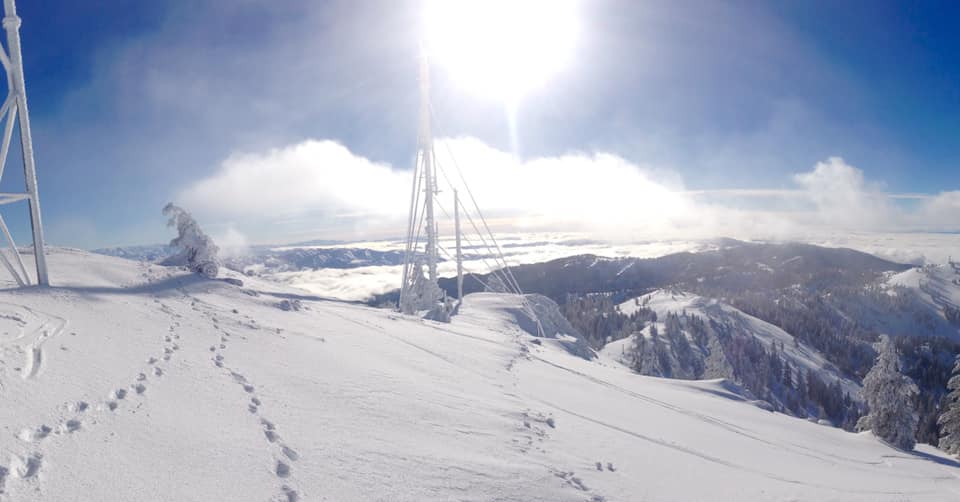 "Anyone that is thinking about taking a Avy course should take up the opportunity when they can. When I took an Avy 1 course in winter of 2016 I went in knowing some things about avalanche safety. However, the class taught me a lot more detailed topics about the snow and the way the crystals can tell you about the snowpack. I now go out and test the snow whenever I go to ride just to keep my skills up and study the change in conditions. A common misconception I had going into the class, was that you had to be out in the middle of nowhere to be at risk of avalanches. I have seen avalanches happen right outside the boundary of my local ski area. If anyone is thinking of taking a course, try to find one where they practice with Avy dogs. It is definitely fun to work with those pups!"

– Michael Magee, Outdoor Prolink Gear Tester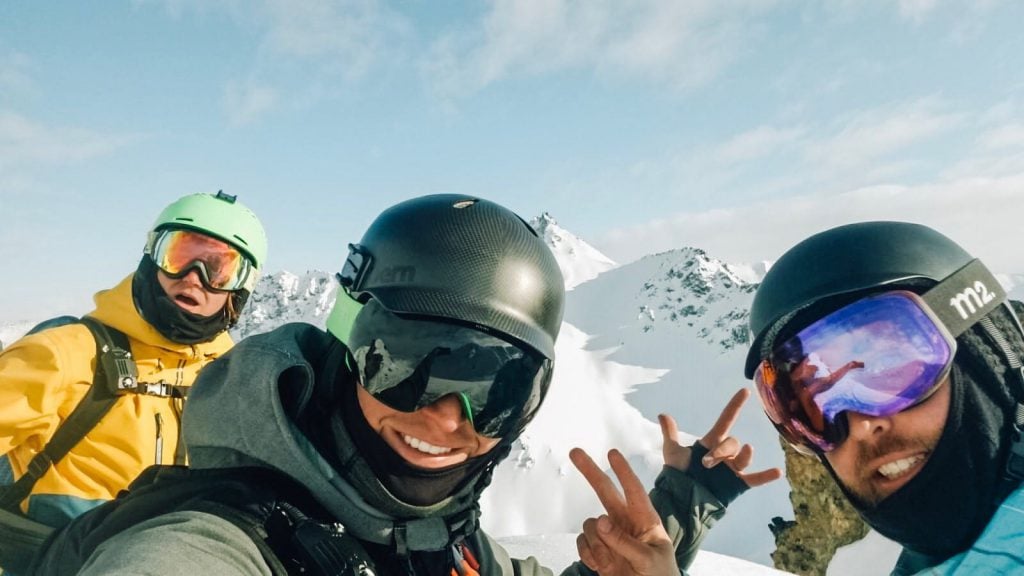 "If you are completely new it would be a wealth of information and I would highly recommend it. I retained more from reading books and talking and practicing with experienced friends. The level 2 focused more on snow science. To be honest both were great. Although reading books and practicing with your gear and team, and reviewing reports and forecasts and picking apart what went wrong in other situations does a lot for you, rather than one week course and thinking you know it all. They teach very little in the courses about selecting partners. This is so crucial I can't stress it enough. Nobody will have the same goal for the day as things constantly evolve. Choosing who you will be out with is key.. I think terrain selection and being able to recognize traps is more useful than knowing what the temperature gradient is changing over the course of the day, etc. If you pick your terrain wisely and make good decisions and treat everything as if it could slide at any time full depth you will be above many others who rely mainly on a few pits they dug which is a tiny representation of the slope. Don't set expectations, be stoked on being out there. It's more respectable to back down and err on the side of caution. Nobody cares you can send it, there's plenty of good riders. It's what gets you there and back safely to do it again that's important. Practice, be diligent, plan ahead, make plan a b c d e f with contingencies. Ride one at a time, charge your radios, be trained in all aspects of what you're doing. Maintain these skillsets. Maintain strong communication and don't ever jump the gun. Be safe out there, have fun much love!"
– Miles Herrman, OPL Pro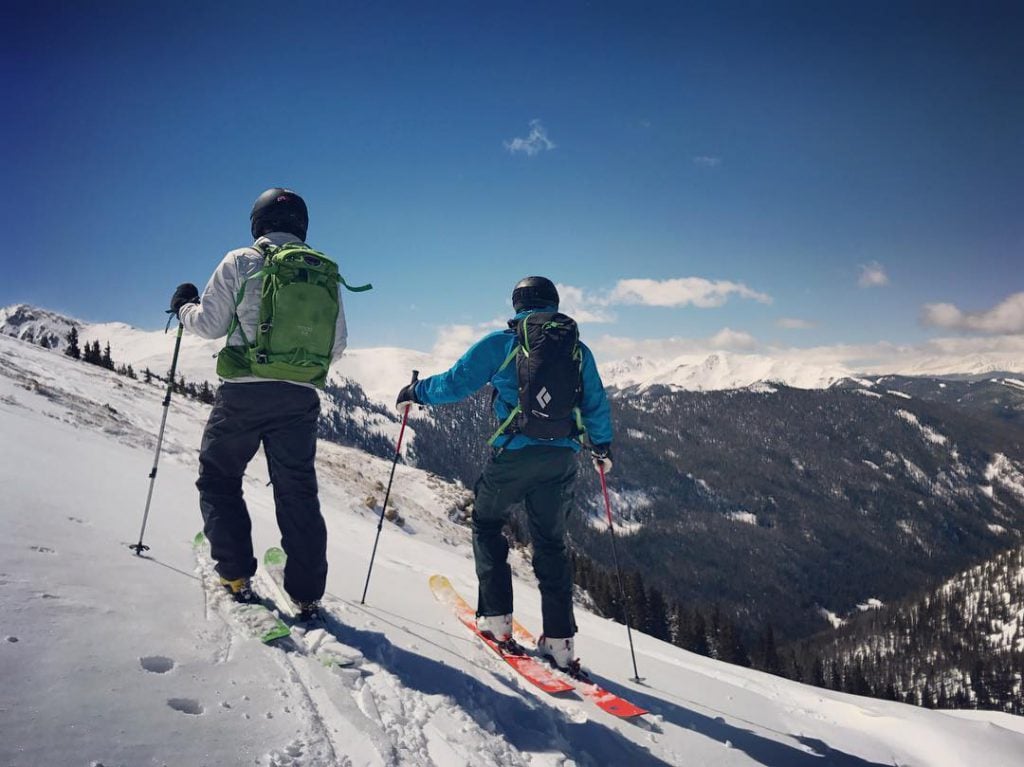 "I've actually taken the CMS AIARE course a few years back. I actually feel like although it's obvious that a backcountry skier/rider absolutely should have avalanche training, this class is often skipped by mountaineers and winter hikers, who also put themselves in danger (often times wayyyyy more often, since they literally don't know anything). I see it far too often here in CO. However, the AIARE courses in Colorado aren't really designed for them. I'd like to see that change.
The course was largely a refresher for me, since I had avalanche safety experience in the past before AIARE was a really big thing. I would say the biggest takeaway for me was understanding group dynamics. Group decision making is extremely complicated and coming from someone who often has the most knowledge (I like taking my friends out to do new and exciting things), I really learned how to make people comfortable with speaking up. I think the "leader effect" or defaulting to the person who is perceived to be the most experienced is a real thing. No one is god, no one is right 100% of the time and just because you don't have as much experience doesn't mean your thoughts and gut feelings are not valuable."

– Meg Atteberry, OPL Pro & Content Contributor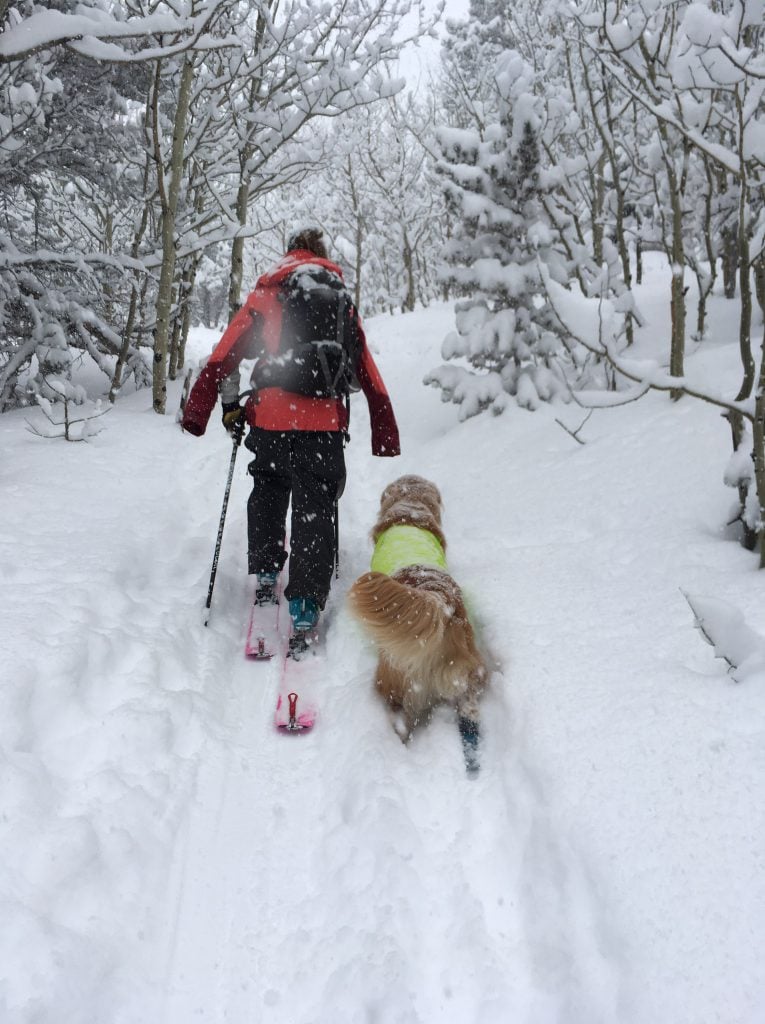 "If you're looking to get into backcountry skiing (which you totally should because it's super rad) you need to take an AIARE course. Learning from friends just isn't sufficient, and when you're in the backcountry, your choices affect so many others. You have to remember that you not only rely on others to save your life, but that YOU must be able to save theirs as well. Learning the basics behind snow science, human dynamics, and avalanche factors are incredibly important. Do not go into the backcountry without it!"

– Jess Villaire, Outdoor Prolink Digital Marketing Strategist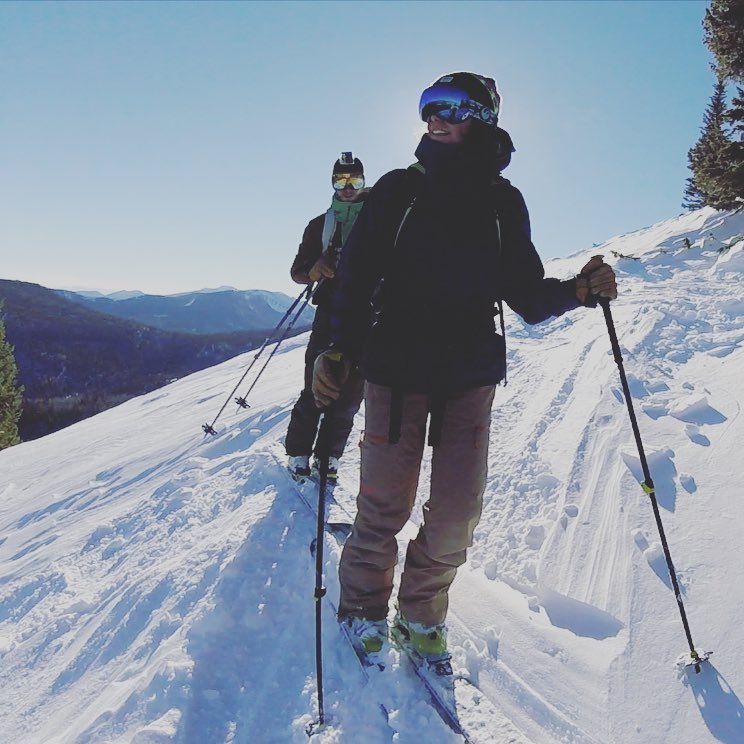 "I'd recommend taking AIARE 1 to anyone who spends time skiing or snowboarding or is thinking about getting into backcountry skiing. I walked away with the foundational knowledge I need to make safe decisions in avalanche terrain and a set of skills to build upon throughout my backcountry career. The course itself was a ton of fun and I met some awesome people! I hope to take AIARE 1 again in the future as a refresher, and one day perhaps AIARE 2."

– Kenzie Rodriguez, Outdoor Prolink Head of Marketing
Sounds like everybody's pro taking an AIARE course! What about you?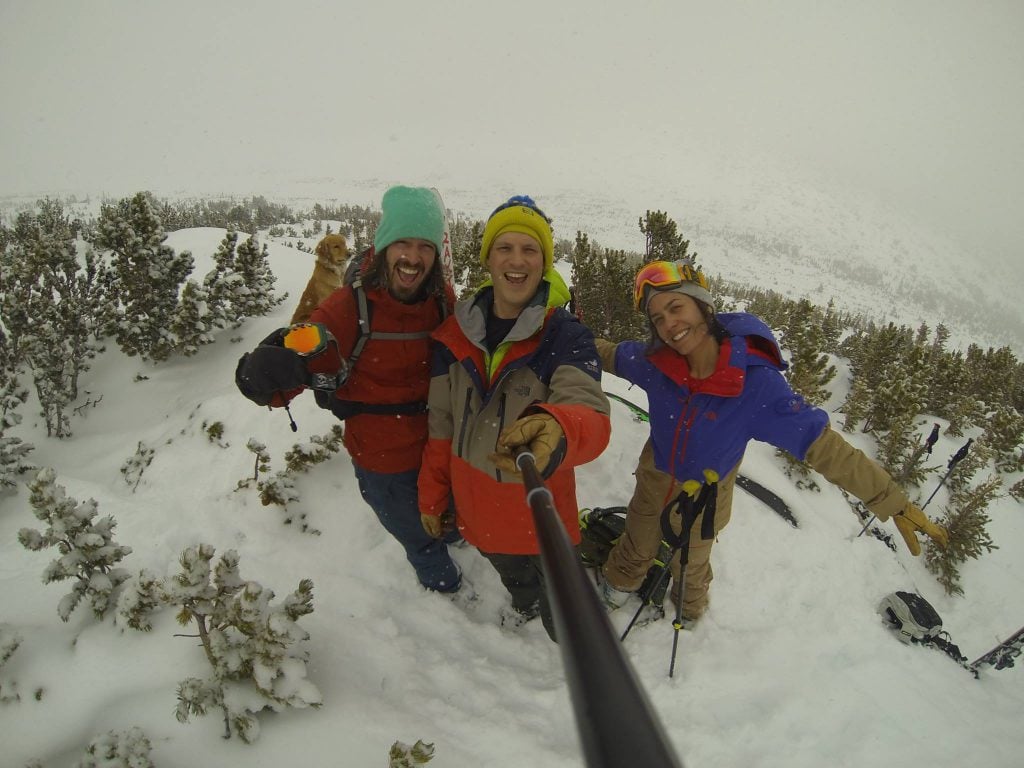 We then asked some of our guides/ friends at the Colorado Mountain School, what misconceptions they hear from folks that are taking AIARE courses from them, what have habits have they adopted since taking a course, and what key skills do they still use every day in the backcountry. Here's what they had to say.
What misconceptions do you hear from students taking AIARE courses?
"The avalanche forecast is low, so that means I can ski anywhere." 
The forecast is a good tool, but it isn't the only thing you should be evaluating and doesn't cover all slopes. 
"I'm not on the steep stuff that's in high danger risk, so I am fine." 
Many people don't think about the terrain above them, and unknowingly cross avalanche paths. It isn't just the slope you are on, but what's around you, too.
"I feel confident about my groups' decision-making abilities, so it's fine." 
There could be many "uh-ohs" with this statement, but the one I focus on is that people often only think about their plan, their movements, etc. While there are many less people in the backcountry, you still have to be conscious of others' actions. For example, if I'm booting up Dragontail Couloir in Rocky Mountain National Park, I want to know if anyone is above me and how that affects my planning. I may ditch out for another route, or I may feel confident in the conditions, but still look out for safe zones that I could tuck away and protect myself from a slide from above. Same goes the other way around. If I'm dropping into a couloir from the top, I better be considering the chance of someone below my party in the "line of fire." 
What habits have you specifically adopted or changed since taking the course?
After taking the course, I have become much more organized in my tour planning and observations. I used to check a few things the night before and then a quick update on my way to the trailhead and call it good. Now I religiously use the Blue Book to record my plans and observations to avoid falling into bad decision-making traps. 
Whenever I go to a new region, say on a hut trip, I take time to understand the snowpack history by digging snow pits and performing snowpack tests. I wouldn't have thought that two regions in Colorado, say on each side of the divide, could have different history. Now I know better. 
I periodically run through beacon and rescue drills to keep my response time fast. After my level 1, I hadn't practiced those drills in about two years and then took the AIARE Avalanche Rescue course to refresh my skills and fill prerequisites for AIARE Pro 1 / Level 2. I was amazed at how uncomfortable I felt trying to respond quickly. I felt so slow. My response time was faster by the end of the course and I plan to spend more time throughout each season making sure my burial rescue skills are up to par in case I need to help rescue someone in my or another's party.
What are the key skills/ teachings you remember and use to this day?
Proper trip planning. Getting to a trailhead without a plan is a recipe for failure. Whether that means poor snow conditions or a risk of an avalanche. 
Record your trip plans and refer to them in the field. It's easy to get enveloped in the stoke and forget that the forecast called for heating temps as the day progresses. By the time you're at the top, it's hard to say "no" to descending. I like to do a check before getting back on the skin track for another lap. 
Talk to the others in your party and ask their thoughts. Don't always share your opinion first! It's a group decision and getting a new perspective can help bring you out of poor decision-making, or can give you some peer reassurance.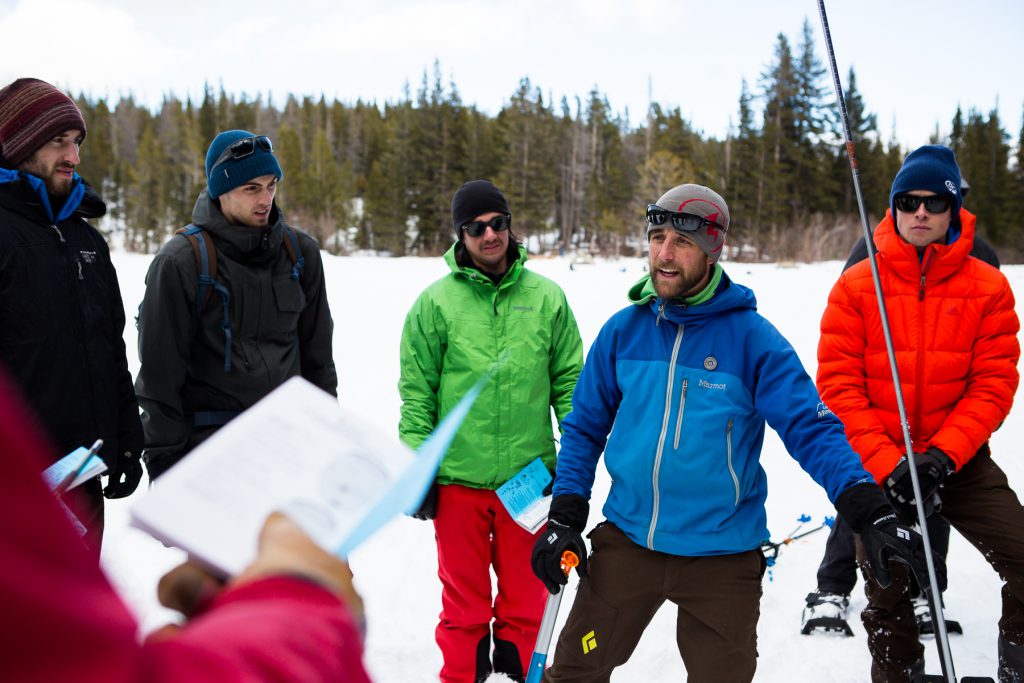 Well, the consensus is in. I think we all can agree that being in avalanche terrain is dangerous. If you plan to travel (hike, snowmobile, ski, snowboard, snowshoe, etc.) through avalanche terrain, you better be prepared to assess and manage your risk.  AIARE courses are specifically designed to give you the knowledge you need to stay safe in the backcountry. And that's really all we want, for you to stay safe and keep sending!
Outdoor Prolink Members get a special discount on AIARE courses with Colorado Mountain School. Sign up for your AIARE course with CMS through Outdoor Prolink here. Not a member? Apply today!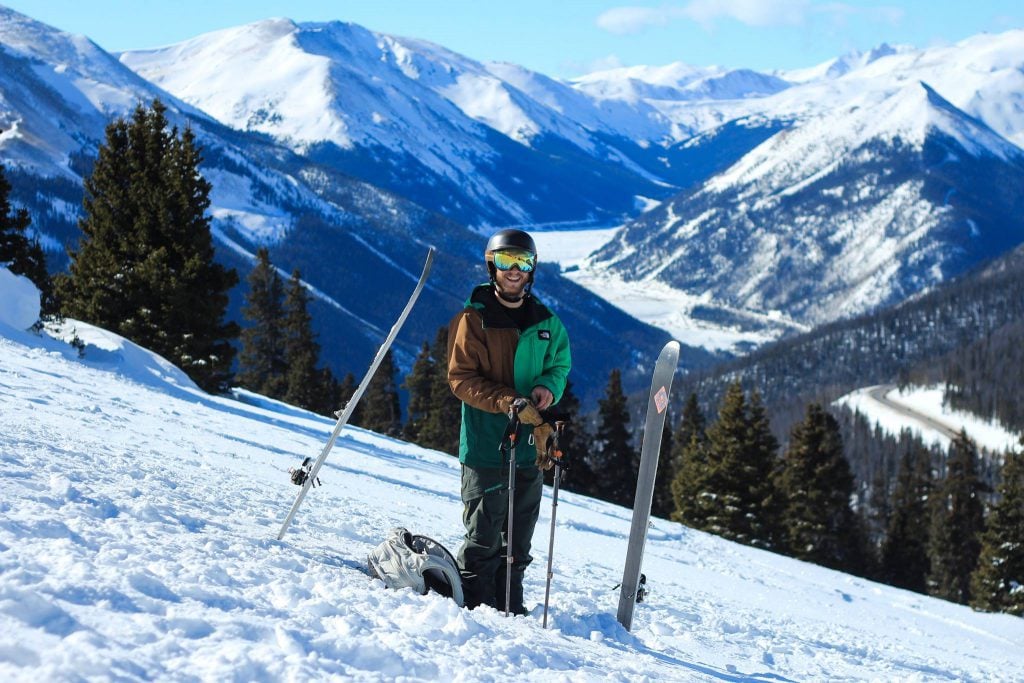 About Colorado Mountain School
Colorado Mountain School exists to share the power of the mountains with adventurers who want to learn and explore. Since our founding in 1981, we've built a reputation on tens of thousands of days skiing, climbing, mountaineering, and teaching in our backyard—the spectacular Colorado Rockies—and across the globe in other world-class mountain ranges. Our team is highly trained and curates internationally respected courses and trips. CMS is Colorado's largest mountain guide company, an accredited guide service of the American Mountain Guides Association, and the country's #1 AIARE avalanche course provider.
Students taking a course with us can expect to learn from a professionally-trained, experienced mountain guide, who will work with them personally to fulfill their climbing and skiing goals. Whether it's your first time exploring the mountains or you're a seasoned vet, our guides are here to help you "ignite passionate living through mountain education and adventure."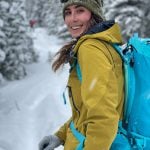 Jess Villaire is the Marketing Manager at Outdoor Prolink. You'll typically find her out with her doggos skiing, mountain biking, hiking, SUPing, drinking beer, or rearranging furniture. Follow her on Instagram @jessisupsidedown.