A Dirtbags Guide to Stewardship: Why Cleaning up your Local Crag is Important
The day is hot, I can feel sweat dripping down the side of my face. I wipe it gingerly with the only clean spot on my t-shirt sleeve. My body is covered in dirt, but I'm more concerned with the germs I'm imagining crawling all over me. I'm in Yosemite National Park on the Yosemite Falls trail, I have a bag of trash in one hand and a litter stick in the other. All day I've been diving under bushes, behind boulders, and down the side of cliffs to reach and remove empty water bottles, used toilet paper, and soiled underwear. This is why I'm worried about germs, I forgot to bring hand sanitizer.
It's Yosemite Facelift, an annual clean up of Yosemite National Park. Climbers are encouraged to take a week out of their lives to pick up trash, remove graffiti, build trails, and do native plant restoration. In exchange, they have the chance to win raffle prizes, watch films from within the climbing community, and hear inspiring talks from famous climbers.
The goal is to promote stewardship within the climbing community. To keep our climbing areas nice for ourselves and for future generations. Most climbers are on board to take a week out of their lives for this goal, but is one week a year really enough?
As rock climbers we are constantly modifying our environment. Our footsteps wear approach trails deeper into the cliffsides, our scraps of food attract squirrels–or worse–bears, our pee spots introduce nitrogen into the sometimes delicate soil, our bits of finger tape slide off and disappear into the cracks between boulders. We impact these lands even when we don't mean to, and with the growing popularity of our sport we have an obligation to protect these places that are so precious to us.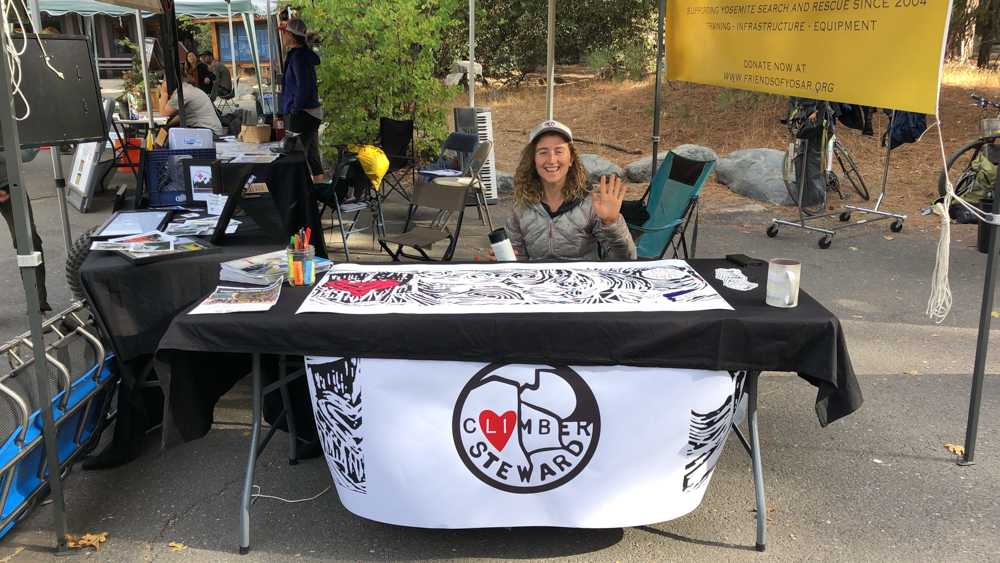 Climbers and Dirtbags don't always have the best reputation when it comes to stewardship. We're often more invested in having a good time, climbing hard, and drinking ourselves into an early grave than in picking up micro trash. But we can change that!
Fortunately for dirtbags everywhere, there are tons of stewardship programs and events all over the country specifically aimed at the climbing community!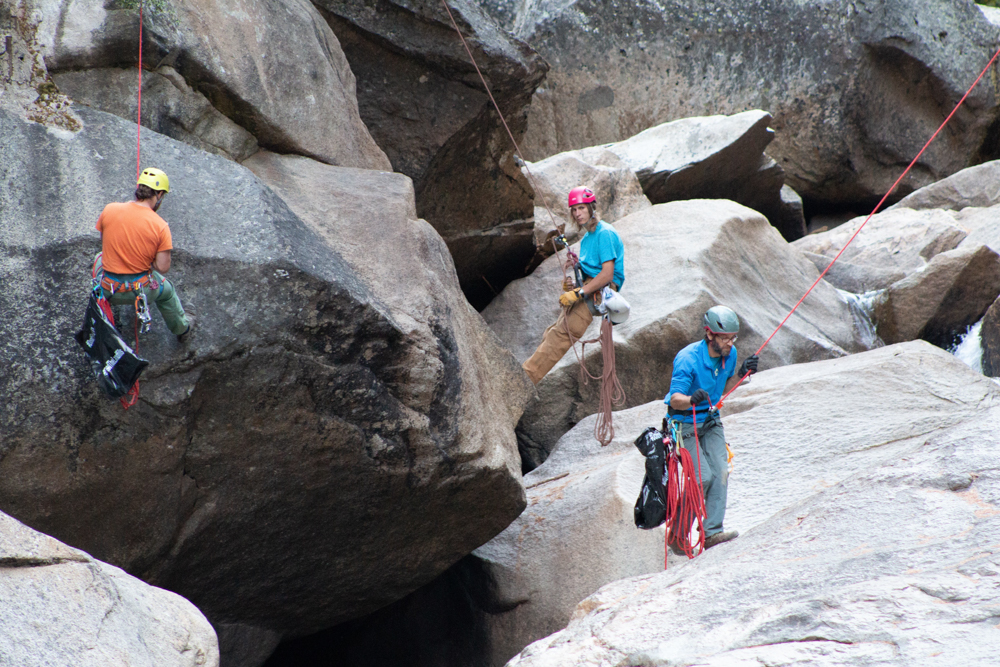 The Climber Stewards of Yosemite, Front Range, Joshua Tree.
The Climber Steward programs are typically 3-6 month volunteer positions aimed at rock climbers. The responsibilities of a steward can include trail maintenance, trash clean up, climbing patrols, hardware (bolts and anchors) replacement, and sometimes they will even assist on Search and Rescue (SAR) efforts. One of the benefits of being a Climber Steward is having a place to live, usually a campsite, for the duration of your time volunteering, as well as a weekly stipend for food and fuel.
Climbing Ranger Programs
The Forest Service and the National Park Service have started creating Climbing Ranger programs designed to get rock climbers involved in the protection of prominent climbing areas. Climbing Rangers will do everything from assist on SAR efforts, to educating the public, to monitoring popular climbs to make sure they're in safe conditions. Climbing Rangers have a very similar job to Climbing Stewards except they're paid.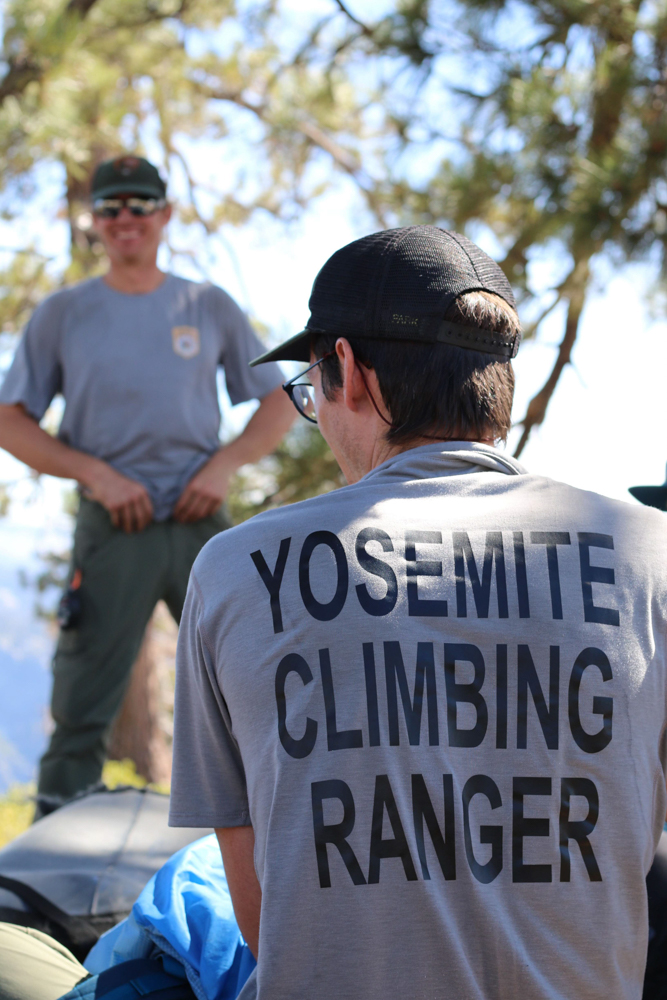 Access Fund Jeep Conservation Team
The Access Fund-Jeep Conservation Team is a traveling team of climbing area stewards that help local communities assess impacts and climbing area conservation needs. As a part of the Access Fund Conservation team, you have the opportunity to travel full time to different climbing areas to help with conservation projects. This could include picking up trash, trail maintenance, or native plant restoration. The Access Fund Jeep Conservation Team is a great way for dirtbags to travel to multiple different climbing destinations and also contribute to the betterment of our crags.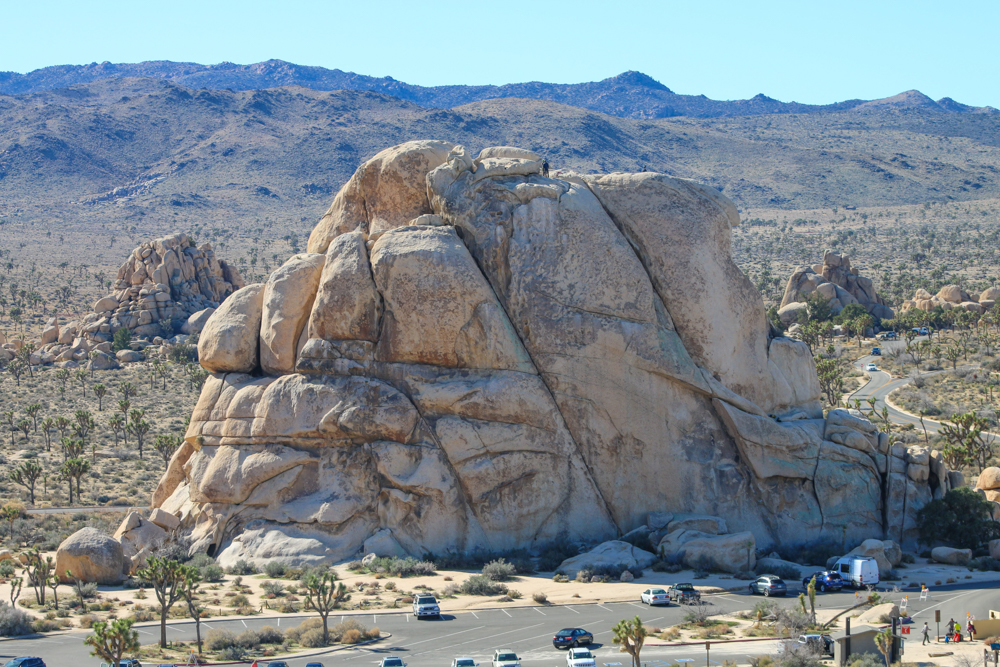 Yosemite Facelift
Finally, we have Yosemite Facelift. An annual event dedicated to cleaning up Yosemite National Park. If you don't have the time to dedicate an entire season to bettering our climbing areas, you can participate in Yosemite Facelift instead. One week out of the year climbers gather to help pick up trash, clean graffiti, and do trail maintenance.
As rock climbers, we have a serious impact on our local crags. The sport we love is growing by leaps and bounds and if we want to make sure we can still climb the routes we fell in love with as gumbies, then we must prioritize stewardship of our local crags. Rock climbing is intimately tied to nature. The experience of wilderness in the mountains and the grueling approach to an afternoon cragging session are both equally valid places where we can preserve nature. So I encourage everyone reading this to do your part and get involved in a stewardship initiative at your local crag.
---
Finally, we don't have to have a fancy job or go to a stewardship event to remember to leave the crag better than we found it. The Leave No Trace principles will always matter to us as climbers and can be used any time, any day, anywhere! So make sure you review them before you leave the parking lot, and have a good time out there!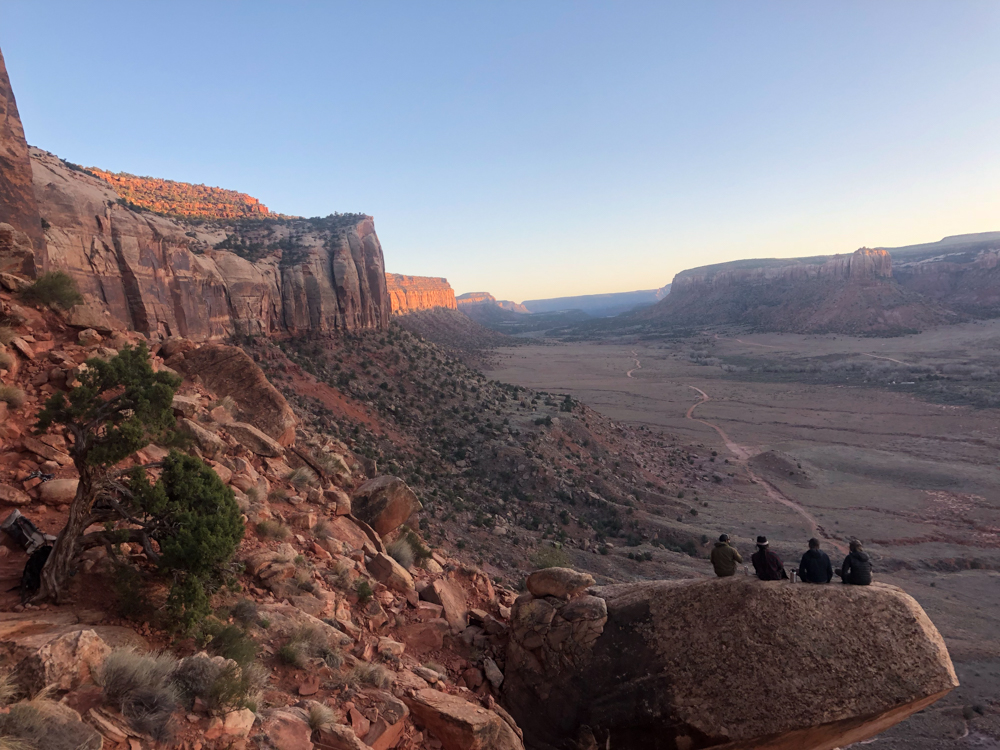 Kaya Lindsay is a writer, photographer, and filmmaker with a passion for rock climbing and the outdoors.
In 2016 she converted a Sprinter Van into a tiny home and has been traveling around the US & Canada to pursue her passion for rock climbing. Since hitting the road she has begun a career in filmmaking and is currently working on her One Chick Travels series, highlighting solo female travelers who live and work to pursue an adventurous lifestyle. Her films have been highlighted by major brands such as Backcountry and Outside TV. To fulfill her passion for writing, she chronicles her many adventures in her blog. Professionally, she writes for the adventure sports company Outdoor Prolink and The Climbing Zine. Kaya hopes to spend many more years in her tiny home on wheels, Lyra, and is currently living in Moab Utah.