Beyond the Harvest: Celebrating Success in Hunting
Upon returning from a hunting trip, hunters are often met by well-meaning family and friends ready to celebrate a successful harvest or commiserate if we return empty handed. While harvesting game is the ultimate marker of a successful hunting experience, it is not the sole measure of success. So much of hunting lies in connecting with nature, exploring habitats, learning animal behavior and patterns, and witnessing breathtaking landscapes. Hunting trips are loaded with opportunities to cultivate bonds and trust with hunting partners and yourself, as well as a chance to learn about and refine your gear selections. The multifaceted rewards of hunting extend far beyond the harvest, meaning that each hunt can be deemed a success regardless of the outcome.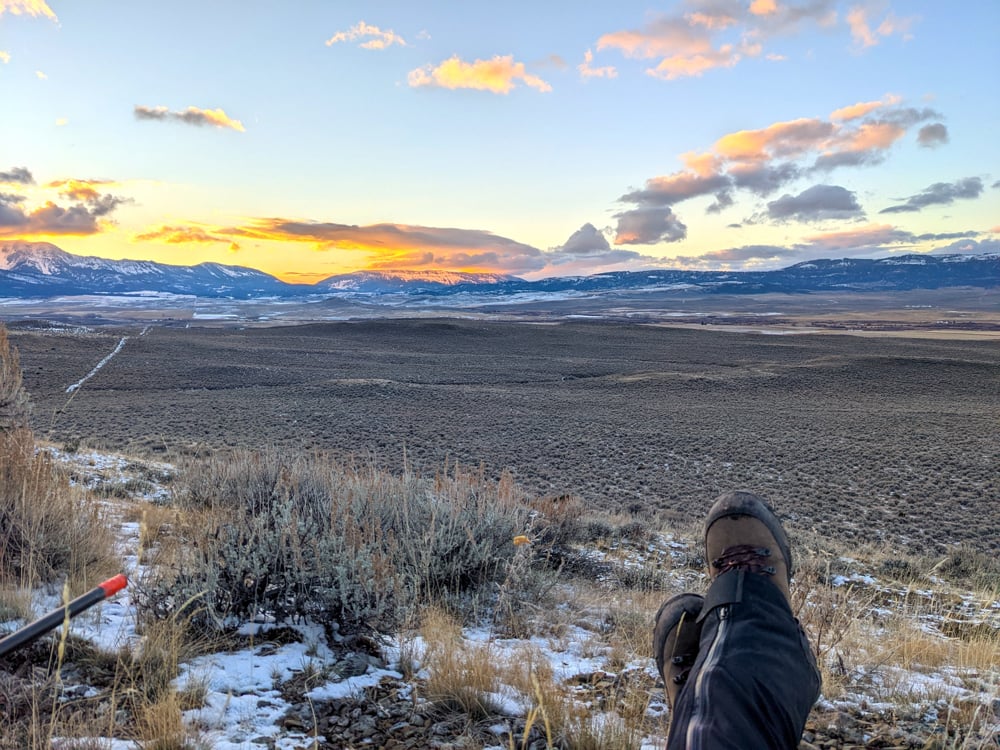 An Extraordinary Wilderness
As hunters, we often have the privilege of witnessing extraordinary moments that only long hours in the woods and quiet observation can provide. Whether it's stunning sunrises casting warm hues across the horizon long before others have emerged from the comforts of home, the sweet serenade of the morning songbird, or majestic birds of prey on the hunt, hunting offers a front row seat to the wonders of our natural world and remind us of our place within it. If you're lucky enough to stumble across the species you are pursuing, sometimes they may be out of range or situated in an area that would make for a tough if not impossible recovery, so you sit and watch. It's an incredible moment to observe and gain a deeper understanding of animal behavior – which food sources and cover they prefer, at which elevation they are congregating and on what type of grade – experiences and data that can help you better position yourself for a successful kill in the future. Additionally, with extended time in the woods, you may stumble into unexpected foraging opportunities, perhaps coming across coveted morel mushrooms, huckleberries, or other medicinal or culinary herbs and plants. These vivid memories and experiences live on beyond the hunt and can sometimes be as cherished as a successful harvest.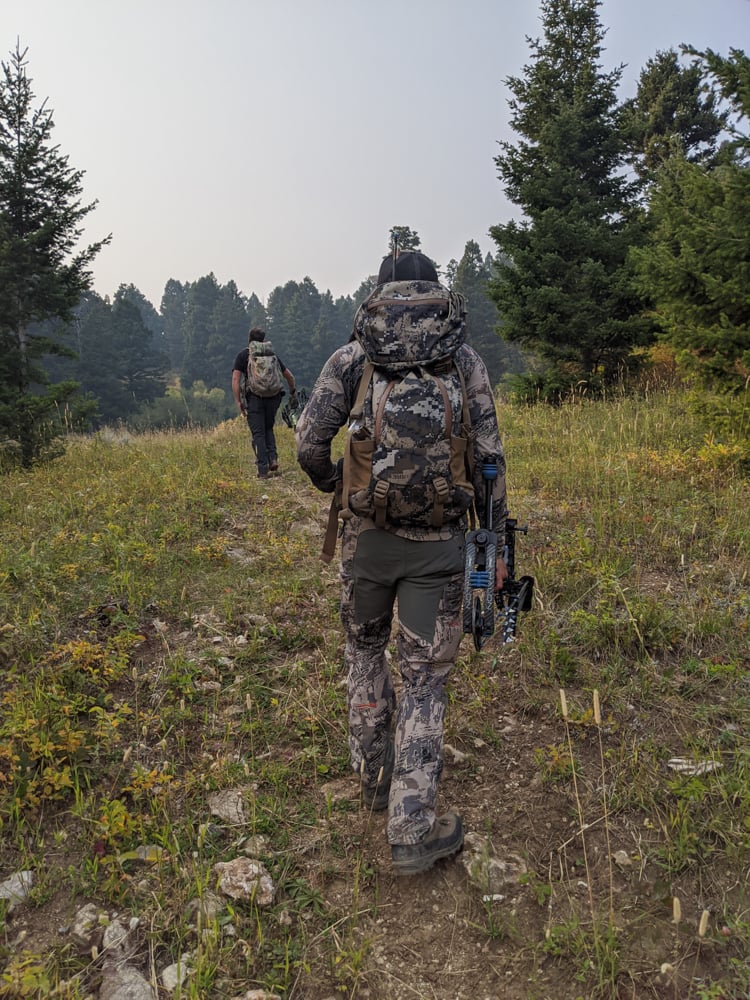 Forging Strong Connections
Oftentimes hunting is an activity that brings together like-minded individuals with a passion for the outdoors. Whether you're reminiscing about past adventures, strategizing for future pursuits, or laughing around a campfire, there's a special type of bond forged when you're relying on each other in the wild. Learning from each other's triumphs and setbacks sets a strong foundation for enduring relationships and strong community.
Walking Out of the Wood Stronger
On the other hand, solo hunting offers a unique opportunity for personal growth and self-reliance. Being the sole decision maker on a hunt can feel daunting, but this is a chance to cultivate a deeper trust within yourself – allowing you to tap into your own instincts, problem-solving abilities, and resourcefulness. The solitude of the hunt allows for more moments of quiet reflection, merging with the rhythms of the wilderness, requiring a deepened understanding of the environment and wildlife behavior. Some of the biggest growth moments lie in pushing past physical and mental limits, leaving you emerging from the hunt feeling empowered and confident.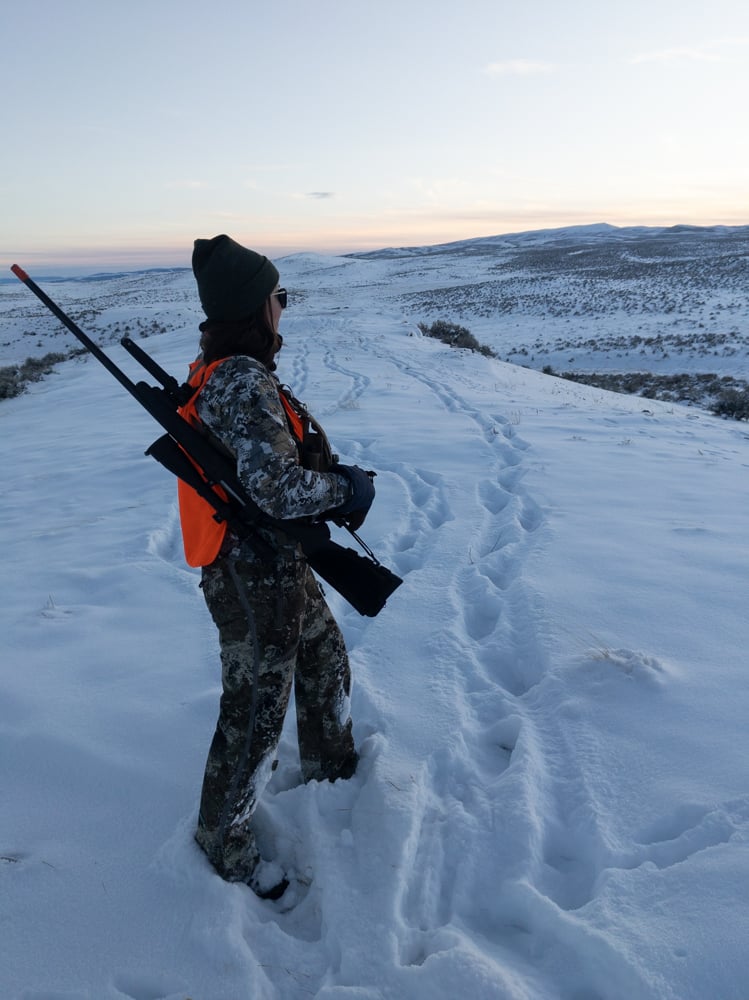 Mastering Gear Configurations
A day in the field requires careful consideration of equipment to prepare for a variety of situations and conditions. One of the fundamentals of preparing for a hunt is considering your layering system. Through a combination of base layers, insulation, rain gear, and wind protection, each day out is an opportunity to experiment and refine the way your gear allows you to regulate your body temperature and to keep you comfortable through a variety of changing weather conditions. Were your boots soaked after trudging through snow or crossing creeks? Maybe you need to consider investing in a more waterproof option, opting for a different creek crossing strategy, or adding gaiters to your packing list. Did you haul your heavy spotting scope and tripod around all day through thick timber only to find that your binoculars were all the optics you needed? If you choose to hunt that area again, you can lighten your load by leaving them behind. Each hunt is an opportunity to test your gear under real-world conditions offering valuable feedback on performance, durability, comfort, and the real-life utility of what you choose to bring along. Over time this allows you to invest appropriately and adapt your set ups to maximize comfort, efficiency, and reduce distractions.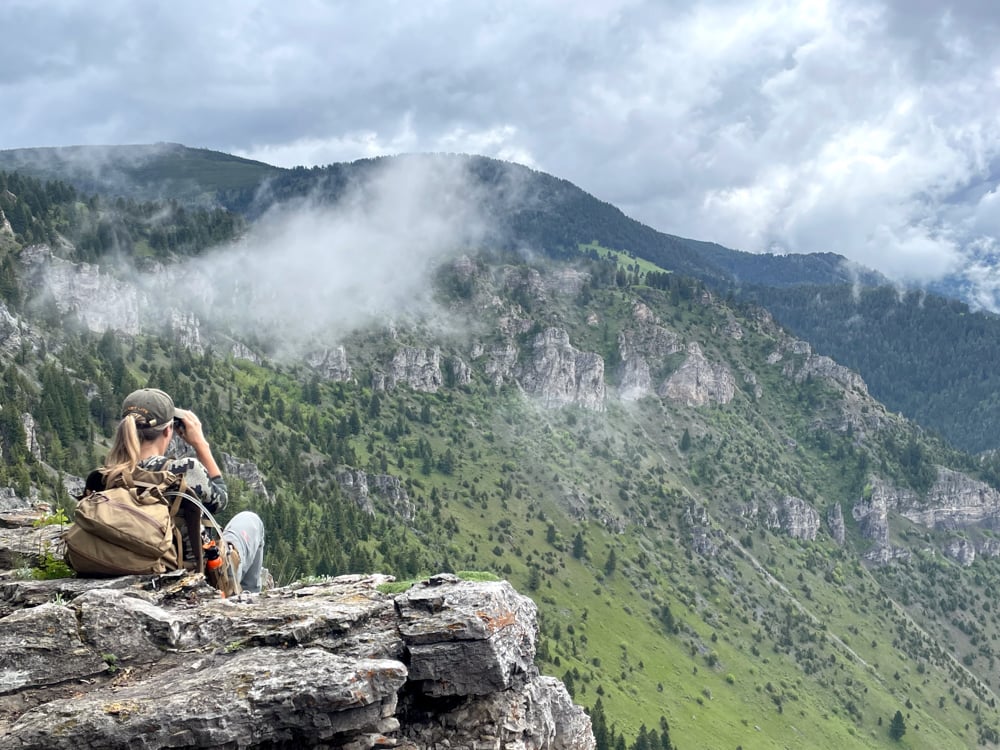 The Full Spectrum of Hunting Success
While returning from a hunt with a successful harvest is incredibly gratifying, it is not the sole measure of success. Forging deeper connections with nature, understanding animal behavior and patterns, exploring habitats and bearing witness to nature's marvels creates cherished memories and builds your knowledge base that will contribute to future successful harvests. Hunting with companions builds community, is an opportunity to share knowledge and create lifelong relationships, and each hunt is an opportunity for self reflection, growth and deeper self-reliance. Field testing gear and refining your set up gets you closer to streamlining your set up and eliminating discomfort with each hunt. So while you may not punch your tag at the end of your hunt, take time to reflect on all of the successes along the way and appreciate all the process has to offer.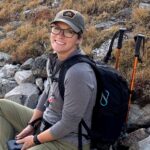 Lauren is happiest waking up next to an alpine lake, snacking at the summit, floating down a river, and chasing bulls and bucks in Montana's vast wilderness. When not romping around outdoors, Lauren builds websites, teaches yoga, and volunteers on an organic farm. You can find her on Instagram @laurenrose_mt.