ProView – First Degree F1 Review
Growing up in Western North Carolina I was introduced to the sport of mountain biking at a young age. When I was twelve, I saved up my summer allowance to buy my first mountain bike, a Gary Fisher Tassajara. Back then I would ride in whatever footwear I had at the time, likely a pair of basketball shoes. It wasn't until a few years ago when I rekindled my love for mountain biking that I bought a pair of mountain bike specific shoes. I quickly realized how much better these shoes performed compared to a pair of climbing approach shoes which I had been wearing for my rides. Recently I heard about this small company from Austria, First Degree, who manufactures several bike specific shoes including the F1. So, I figured I give them a try. I've put over 50 miles in the F1s so far and am impressed with the fit and comfort, but a little disappointed with how they stick to the pedals.
First Degree F1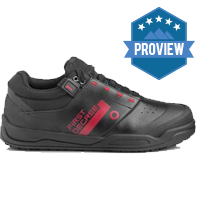 Product Name: First Degree F1
Product Description: When it's time to charge hard, the F1 holds nothing back. Designed for riders who spend their days dropping the gnarliest lines or lapping the park, this gravity-driven shoe delivers exceptional durability, comfort, and grip.
Offer price: MSRP: $149.95
Currency: USD
Quality

Durability

Features

Fit
Summary
 The First Degree F1 mountain biking shoes are designed to go downhill and the minute I pulled them out of the box I knew they would do well. They have a stiff sole that provides a solid platform while charging hard and catching air. They also have a lot of areas that are reinforced to provide maximum protection while going fast.
Cons
Sole rubber not as sticky as I would like
Fit/Comfort
After receiving the First Degree F1 shoes I decided to take them down the legendary Black Mountain Trail in the Pisgah National Forest. This trail was reworked in 2021 — to many local mountain bikers' chagrin. However, it still has its share of technical rock-gardens and roots that Pisgah is known for. After making it to the top of Upper Black, I dropped in on the 2000-foot descent which includes tight switchbacks, buttery berms, drops, kickers, and of course chunky rocks and roots. The first thing I noticed about the F1 mountain biking shoes was the comfort. Over the years I've owned several mountain bike specific shoes, and while many have a certain level of comfort, the F1's are the most comfortable thus far. The sole is super stiff which you want for a mountain biking shoe, yet the stiffness doesn't sacrifice comfort. There is ample padding on the tongue and around the ankle to provide that next level of comfort and the heel pocket is deep giving the shoe a secure fit. I went with my normal street shoe size and found that they fit perfectly.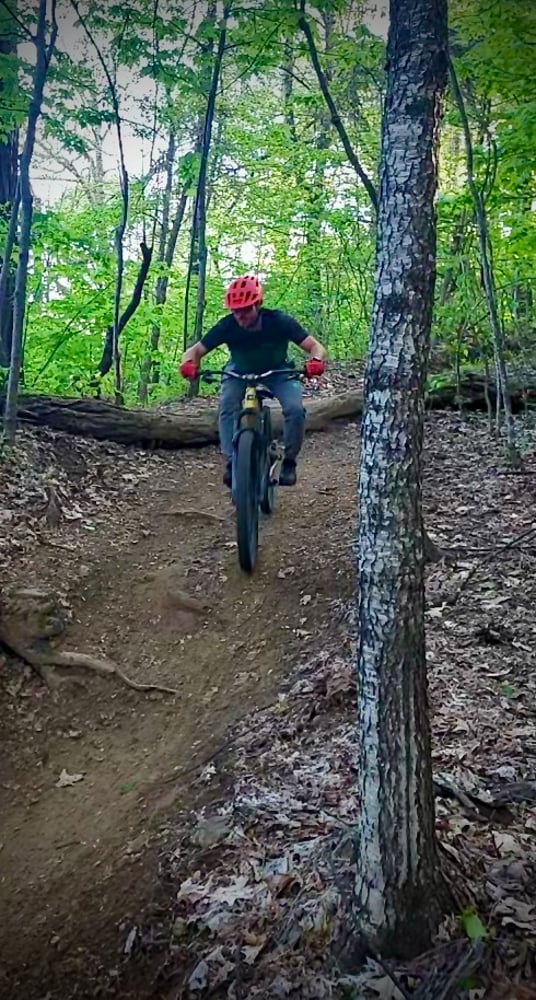 Performance
Here is where I was hoping to see these shoes shine (no pun intended). However, I was quite disappointed with the stickiness (or lack thereof) of the sole rubber. A good mountain bike shoe designed for riding flat pedals should stick like glue, yet I found my foot slipping off my pedals in less-than-ideal situations. For context, I'm riding Innovations Catalyst One pedals which are some of the grippiest pedals you can get. On my second ride with the F1 I took it down another Pisgah classic, Trace Ridge. After climbing to the top, Trace Ridge provides nearly 1000' of fast downhill with lots of drops. Within the first ½ mile of the descent you hit the biggest drop, which looks more intimidating than it is. Having sent this drop many times I had plenty of confidence going in but right as I landed my foot slipped on the pedal. After having my foot slip on this and several other features, my confidence in the shoes dwindled.
Durability/Construction
This First Degree F1 is designed specifically for going downhill fast, and for that reason it is constructed with plenty of reinforcement in the areas that matter most. The toe box and the heel are reinforced for added protection and the tongue, heel, and crank side of the shoe have extra shock-absorbing foam to soak up impacts. For the third ride with these shoes, I did a bigger day sampling several of the best trails that Dupont State Forest has to offer. For the first half of the ride, I dropped down the techy descent of Burnt Mountain. While the gnarliest portion of this trail is short, it requires good handling skills while navigating down an armored section of trail that is steep with a few committing drops and lots of chunk. After dropping Burnt Mountain, I rode over to the top of Cedar Rock and descended the Cedar Rock Trail, a Dupont classic that should be on any visiting rider's list. Cedar Rock is a steep trail comprised mostly of riding down a slickrock granite dome with some hard-hitting drops as you approach the bottom of the trail. After riding the fun slickrock I made my way over to the other side of the forest to finish with a lap down the ultra-classic (and recently reworked) Ridgeline Trail. Ridgeline has been described as the best flow trail in North Carolina, and while at one point this was true, there are now more flow trails that could hold that title. However, Ridgeline is still near the top of the list and certainly the best flow trail in Dupont. Dropping into Ridgeline I was feeling extra confident and wanted to push it to see if I could break my personal best which I did by a large margin. With Ridgeline you can expect to find what most flow trails have: smooth, buttery berms and plenty of rollers to pump. After this big ride I was able to see how these shoes hold up under various types of terrain and trail conditions. So far, I have put over fifty miles on these shoes and they've been holding up well. With the added reinforcement I'm confident that these shoes would last several seasons of riding hard.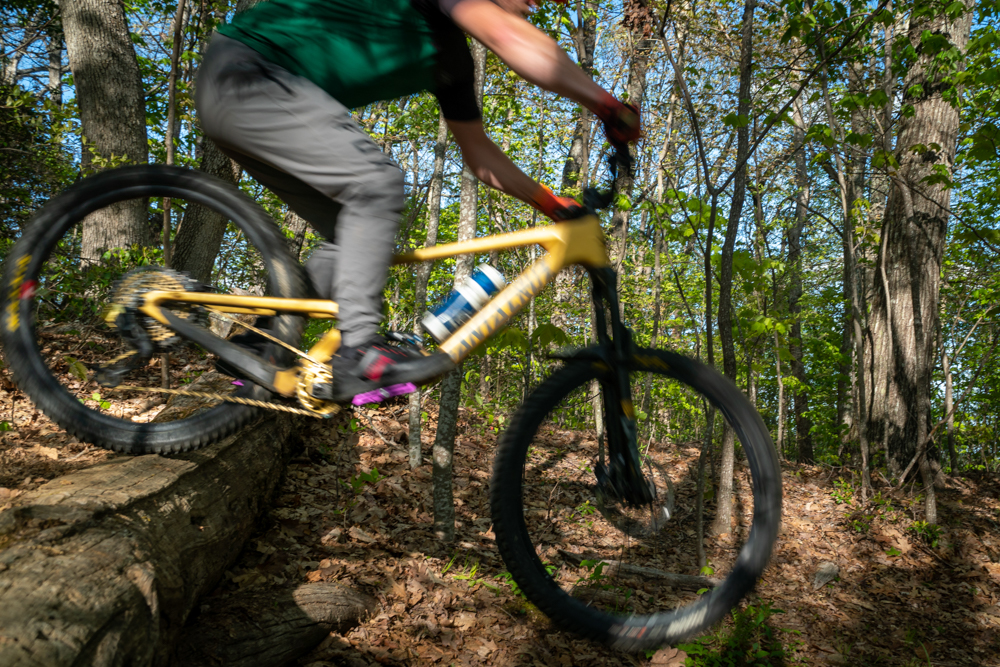 The Final Word
After riding over fifty miles in the First Degree F1 mountain biking shoes I was able to really put these shoes to the test. While the construction and durability of the shoes is up there with the best, the sole rubber lacked the stickiness needed for a confident, stable riding platform. Hopefully, First Degree can make some minor tweaks to the sole to really put the F1 shoes at the top. Other than the lack of stickiness in the sole, I really like the shoe's burly construction and stiff sole. I look forward to seeing what First Degree comes out with in the future.
---
Shop First Degree F1 on Outdoor Prolink. Not a member? Apply today!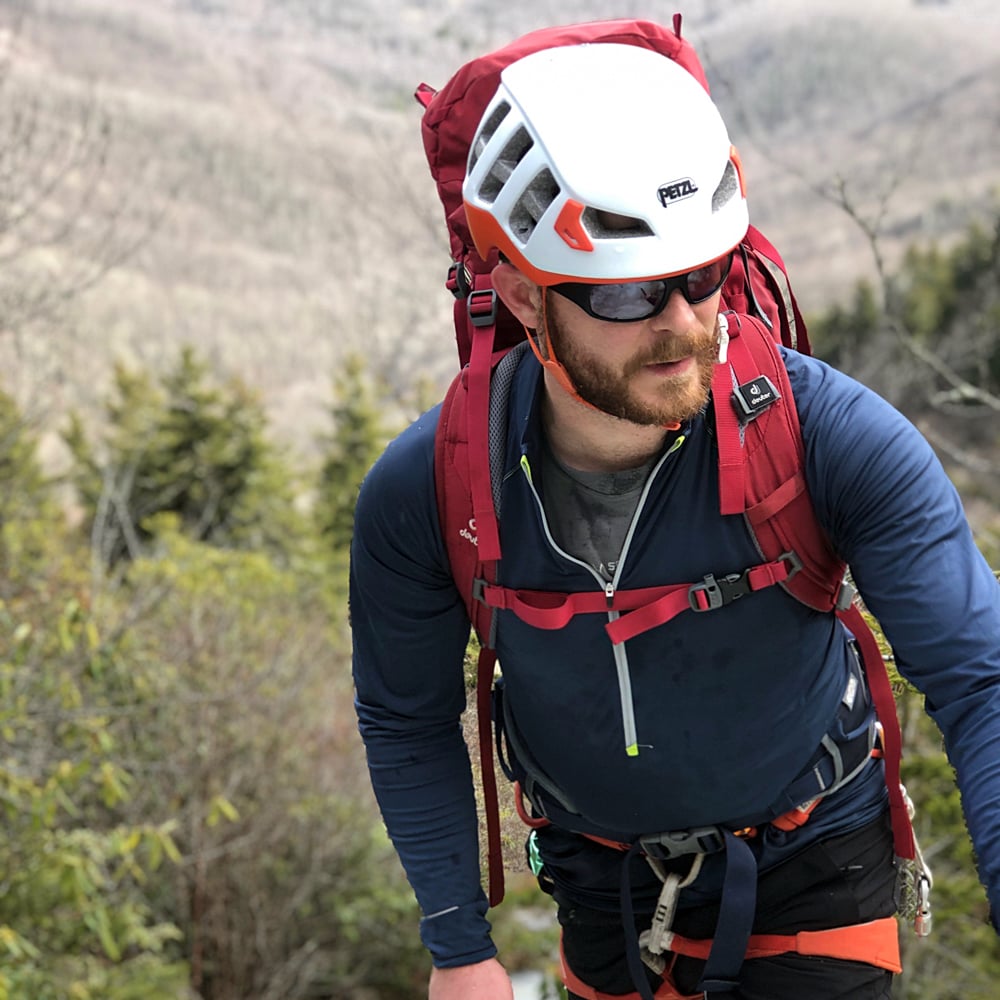 Forrest has worked as a climbing guide and instructor since 2012 and currently works for Fox Mountain Guides in Western North Carolina. He started climbing in 2005 on the gneiss boulders of Rumbling Bald in Lake Lure, North Carolina and roped up for the first time on the metasandstone of Table Rock in the Linville Gorge. Since then he has gone on to climb Mount Rainier, Mount Shuksan, and Forbidden Peak in the North Cascades. He has also made trips to climb in Red Rock outside of Las Vegas and numerous trips to closer destinations such as the Tennessee Wall in Chattanooga and the New River Gorge in West Virginia. Climbing is Forrest's primary sport, but he also enjoys skiing, mountain biking, and trail running. You can follow him on Instagram at @forreststavish.