ProView – Bern Winter Macon 2.0 MIPS
With the Macon 2.0, Bern provides the helmet market with a refreshing reminder that safety can still be attained without taking out a second mortgage.  In this day and age when helmets can reach well beyond the $200 mark, it was incredibly satisfying to give the Macon 2.0 a try.  What's more, is the fact that the Macon can easily be transitioned between seasons covering your winter and summer helmet needs…mostly.
Bern Winter Macon 2.0 MIPS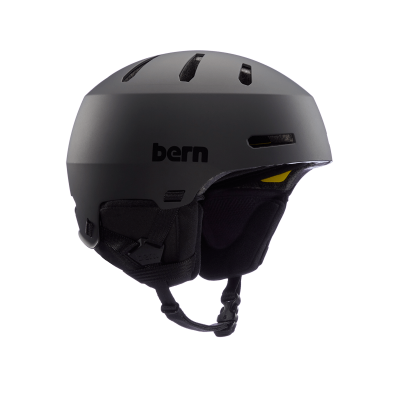 Product Description: Ride in style with our reimagined classic, the Macon 2.0. We've revisited the original Macon design and brought it to 2020. It is lighter, safer, and more comfortable than ever. This helmet updates the original silhouette of the Macon and is certified for all-season and multisport by simply switching out the summer or winter liners. The Macon 2.0 brings new safety standards, trendy and timeless colors, and tech updates to help you Stay Out There all year round
Offer price: MSRP: $99.99
Quality

Features

Fit

Durability

Eco-Friendly
Summary
This budget oriented convertible helmet ticks a lot of boxes for those looking for a year round solution to their helmet needs.  
Pros
MIPS protection
Reasonable weight
Convertible for year round use
Fuss free fitting 
Cons
Limited options for a customized fit 
Potentially polarizing shape and appearance
Limited venting for summer applications
I had the opportunity to test the Macon 2.0 in its winter mode first.  I spent several weeks skiing both at the resort and touring with Bern's budget-oriented offering.  My previous helmets have included offerings from many of the major players in the helmet market and my head, while just right for me, isn't the most agreeable when it comes to fitting a helmet. Did the Bern deliver?  Sure did!
Next up was the Macon's transition to summer mode.  This conversion includes removing the ear pads and exchanging the full coverage winter liner with a much more streamlined, summer-friendly set of pads.  These allow the vents to do their job a bit more efficiently all while maintaining a safe and secure fit.  I ride mountain bikes.  A lot. Like every day. And, like you, I sweat a lot, too.  Bern's limited number of vents and pretty high volume Macon 2.0 certainly stayed put, but this is where its year round applicability fell just a bit short for me.
Fit/Comfort
Bern offers a pretty simplistic fit system with the Macon 2.0, which is a nod to its ability to keep its price down.  There's no dial or boa system, which many users will have become accustomed to with other helmets.  Rather, Bern has developed an unadjustable elastic band in the rear of the helmet that expands as you put it on and settles into position pretty much immediately.  And here's the thing…it works!  Really well!  I have to admit, I was skeptical at first.  But I'm totally sold at this point.  And as a bonus, with that simplicity comes durability.  There's no moving parts to break, no dials to twist off and lose in the snow.  Sometimes simple IS better.
Look/Style
Bern makes it clear that their helmets are "street" inspired, and the Macon definitely fits that bill.  The looks of the Macon may be a bit polarizing.  If it's for you, then awesome!  I will say that it's grown on me and I actually plan on using it as my daily driver next winter.  
Features
MIPS!  For $100!  I mean, that's pretty awesome just in and of itself.  The seasonal convertibility is a perk, but as you'll read below, its summer applications are pretty limited.  Also, it's pretty damn durable.  No frills construction means not a lot of little bits to flex or snap or get stuck on stuff.    
Weight/Packability 
I didn't put this helmet on a scale.  Wait, is that a thing?  But, let's call its weight "average".  It's certainly not the helmet you'd choose for your dawn patrol alpine objectives, but then again, that's probably not who's going to buy this helmet anyway.  It packed just fine in my Black Diamond backpack's helmet sling.  No issues there.  While skiing, it felt just right. 
Function/Performance
So here's the thing.  I would say this is a winter helmet and a great one at that.  I really enjoyed its winter performance.  It integrated with my goggles flawlessly with zero gaper gap.  And like I just said above, I'm going to continue to rock it next winter and beyond.  
But, the summer applications for this helmet are pretty limited due to its lack of venting and its pretty huge size relative to other dedicated bike helmets.  Sure, it would be 100% at home on a bike path cruise with the in-laws.  No worries there.  I could also see this helmet being a winner for the urban bike park fans.  But for anything that involved an elevated heart rate, I'm reaching for my proper bike helmet.  I could see a fleet of Macon 2.0's making their way to a bike rental outfit as a durable, dependable, option for those customers that need a lid.
Durability/Construction
Bern got this part right big time.  This helmet just screams durability.  Its robust shell and simple but super well throughout design make for a helmet that should last for years.  Kudos on that for sure!
The Final Word
Bern's Macon 2.0 is the helmet that says to all the other helmets, "Oh yeah, well I can do all that and also have money for dinner when I'm done".  
If I'm being totally honest, I had my doubts about how much I was going to jive with this helmet.  And then I tried it and realized I was being a snob.  Price point doesn't always indicate overall satisfaction and this time around, I'm super happy to be dead wrong.  Will a more expensive helmet offer more customizable fit and a more streamlined appearance?  Sure.  Will it protect you any better? I don't think so.  
Shop Bern Winter Macon 2.0 MIPS on Outdoor Prolink. Not a member? Apply today!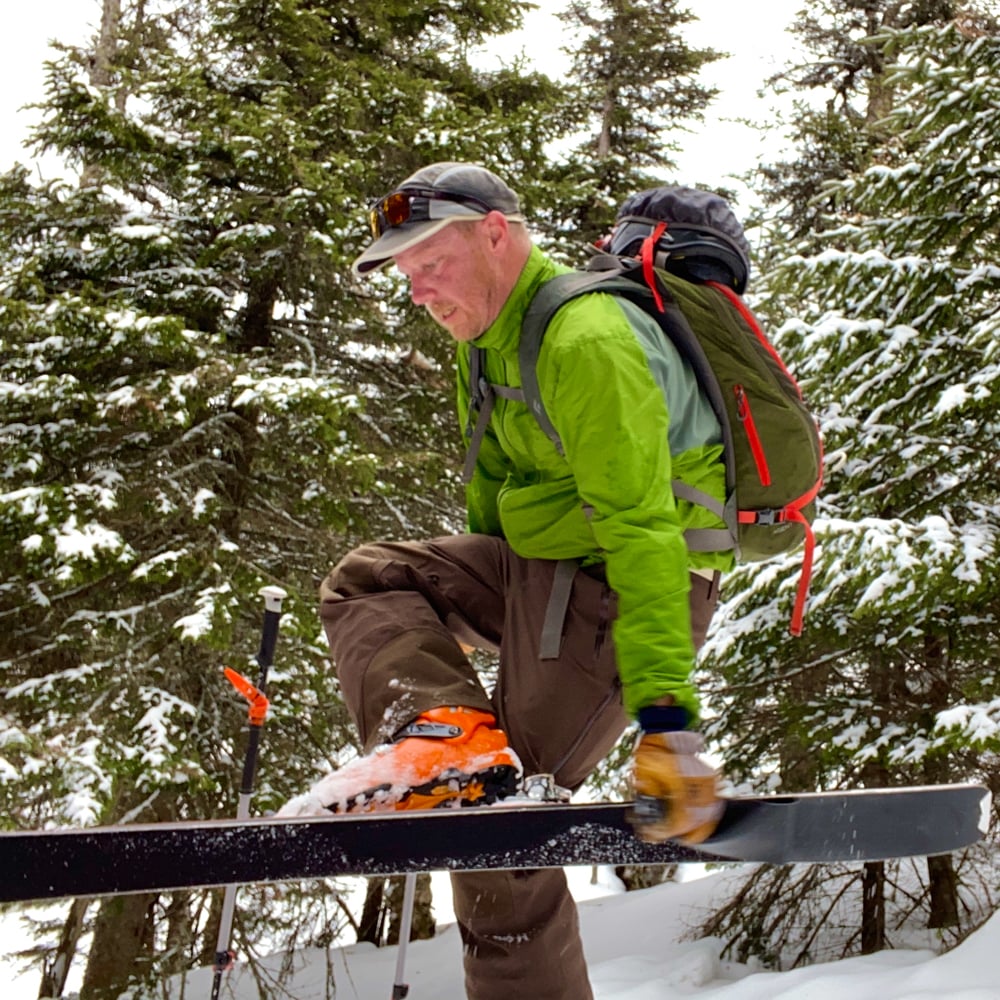 Quinn Keating calls the Green Mountains of Northern Vermont home and spends over 250 days a year on his skis and mountain bike.  Having worked various jobs in the ski industry starting back in 2001 doing everything from selling bagels at the base of the tram in Jackson to directing the ski patrol at his local hill in Vermont, he's seen his share of trends come and go.  He now balances his outdoor pursuits with a career as a middle school teacher, father, and husband and is stoked to be sharing his passions with his daughter and students.  Like any self-respecting Vermonter, he likes maple syrup and IPA's.