ProView – Cotopaxi Batac 16L Pack
The Batac 16L backpack from Cotopaxi is a great stand alone pack for daily needs and was designed to pack down small enough to store within larger bags for longer trips. I used it for my daily work commuter pack, as well as my weekend bag for shorter day hikes. It's a stylish, one-of-a-kind bag that is versatile enough to meet my many different functions and needs! 
Cotopaxi Batac 16L Pack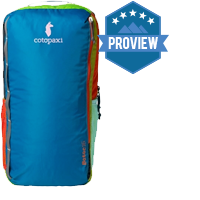 Product Description: Originally designed to pair with larger travel bags, the Batac is a stowable daypack that deploys for fast-and-light daytrips, hikes, and other excursions. Like our Luzon, it's unstructured for added versatility, making it a great school pack, gym bag, and daily travel companion. But rather than employing a top-loading, cinch-closure design, the Batac features a main zippered compartment, along with a front vertical-zip pocket and two mesh water bottle pockets. Each Batac is made with remnant materials by employees who decide exactly how each one looks. In other words, no two are exactly alike.
Offer price: MSRP: $60.00
Quality

Features

Fit

Durability

Eco-Friendly
Summary
The Batac 16L backpack is a colorful, one of a kind, lightweight, structureless backpack that can be stored inside a larger pack or used on its own for day trips. 
Pros
Lightweight
Packable
Made from repurposed materials
Cons
Hydration system not complete (lacking hole for bladder tube)
Not waterproof 
As someone whose typical day involves packing for work, some sort of trail run or outdoor activity and a social outing all in one day, I need a bag that can do it all. I quickly started bringing this backpack to work with me every day. My laptop fit snugly in the internal hydration sleeve, which kept it from bouncing around. I'm not sure all laptops will fit in this sleeve but they can certainly fit in the main compartment if not. I was pleasantly surprised with how much I could fit in the bag. Most days I still ended up carrying a second bag with food (I eat a lot throughout the day) and my dirty trail shoes to keep them separate from my laptop. Typically, I can pack my laptop, exercise clothes, water bottle, phone, keys, wallet, sunglasses and snacks with no problem. I also took the Batac on a number of different day hikes. They were all between three and seven miles but varied in weather conditions. The hikes in the High Desert were mostly hot and the lightweight material was great for not overheating my back. I also took it on a hike in the more temperate, rainy climate close to Hood River. It was misting lightly throughout our hike and while most everything inside stayed dry I definitely wouldn't recommend using this backpack in any sort of precipitation. Lastly, I took this bag on a number of weekend road trips. I typically packed the backpack within my larger weekend pack so that I could use it during the day throughout the entire weekend. It worked well and saved space in my car by being able to pack it within my larger bag. 
Fit/Comfort
The fit and comfort of the 16L bag were pretty standard for a day pack but I found myself wanting to tie the lower hanging straps around my waist for additional support. Especially on some of the longer hikes, it would be nice to have a lower waist strap that buckles to keep the pack from bouncing around. I appreciated the adjustable sternum strap which allowed me to move it to a place that was comfortable for me and my body type. The Batac is part of the Del Día Collection which means each Batac is made with excess materials chosen by employees who have creative control and decide exactly how each one looks. No two backpacks are alike, giving each customer a unique, one-of-a-kind pack. You can choose from a number of unique color combinations on the website or have Cotopaxi select one for you at random which is a fun surprise. All of the colors are fun and poppy, so you can't go wrong! 
Features
There are so many detailed features of this backpack. The straps are made from a lightweight mesh material, which was great for hot, high desert hiking. There is one large main compartment that accounts for the majority of the 16L. The internal hydration sleeve fits my 1.6L bladder but it does not have a designated spot to run the hydration hose through. This was disappointing and I just ended up carrying two water bottles instead of running the hose through the bottom of the zippered opening in the main compartment. The mesh pockets on the side were not as stretchy as I had hoped. They only fit a 16oz water bottle and I normally carry a 32oz. I did end up using these mesh pockets for carrying other things like my phone as it was easier to access than the front zippered pocket. The outer pockets are also great for carrying smaller bottles of sunscreen, snacks, and sunglasses. I used the outside daisy chain to attach my dog's water bowl with a carabiner and tied my buff to the outside for easy access.  There's a small internal zippered mesh pouch that I used to carry important stuff like my wallet and keys. They felt extremely safe and secure on the inside with its own zipper closure. 
Weight/Packability/Material
The Batac weighs in at just 12oz making it super light and given that it has no structure you can scrunch, crush, or roll it up to fit inside most larger bags and packs. The bag held up well throughout testing. There were absolutely no rips, tears, or seams coming loose. My favorite part by far about the Batac material story and intention behind the bag. The Batac is one of the products in their (Re)Purpose™ Collection that uses fabric leftover from other companies' larger production runs. Cotopaxi repurposes remnant fabric that would otherwise end up in the landfill to create unique products like the Batac backpack. This is part of Cotopaxi's larger Gear for Good philosophy. Their philanthropy-based business model, company culture, and sustainable product design are all part of their desire to use business as a vehicle to make an impact. As a certified B Corp company, they put 1% of revenue toward addressing poverty and supporting community development. If you want to learn more about their impact, you can do so here. 
The Final Word
The Batac is a colorful, lightweight, and versatile backpack that can be used as an everyday office bag, gym bag, or hiking day pack. The structureless design allows it to be packed down into a larger weekend bag and deployed for daily outings when needed. Each Batac bag is uniquely made with repurposed materials by individual employees who get to choose the fabric, webbing, and stitches. This one-of-a-kind backpack upholds the Cotopaxi Gear for Good philosophy by keeping excess materials out of the landfill. The hydration sleeve has enough room to accommodate a small laptop or a 1-2L bladder, though lacking a hole to run the hose through, makes it hard to drink out of. The side mesh pockets are not stretchy enough to hold a 32oz bottle so make sure you are using 16oz bottles with this pack. While the outer shell of the backpack is made with nylon, I wouldn't recommend using it in any inclement weather as it doesn't have any waterproofing finish to the material. 
Shop the Cotopaxi Batac 16L Pack on Outdoor Prolink. Not a member? Apply today!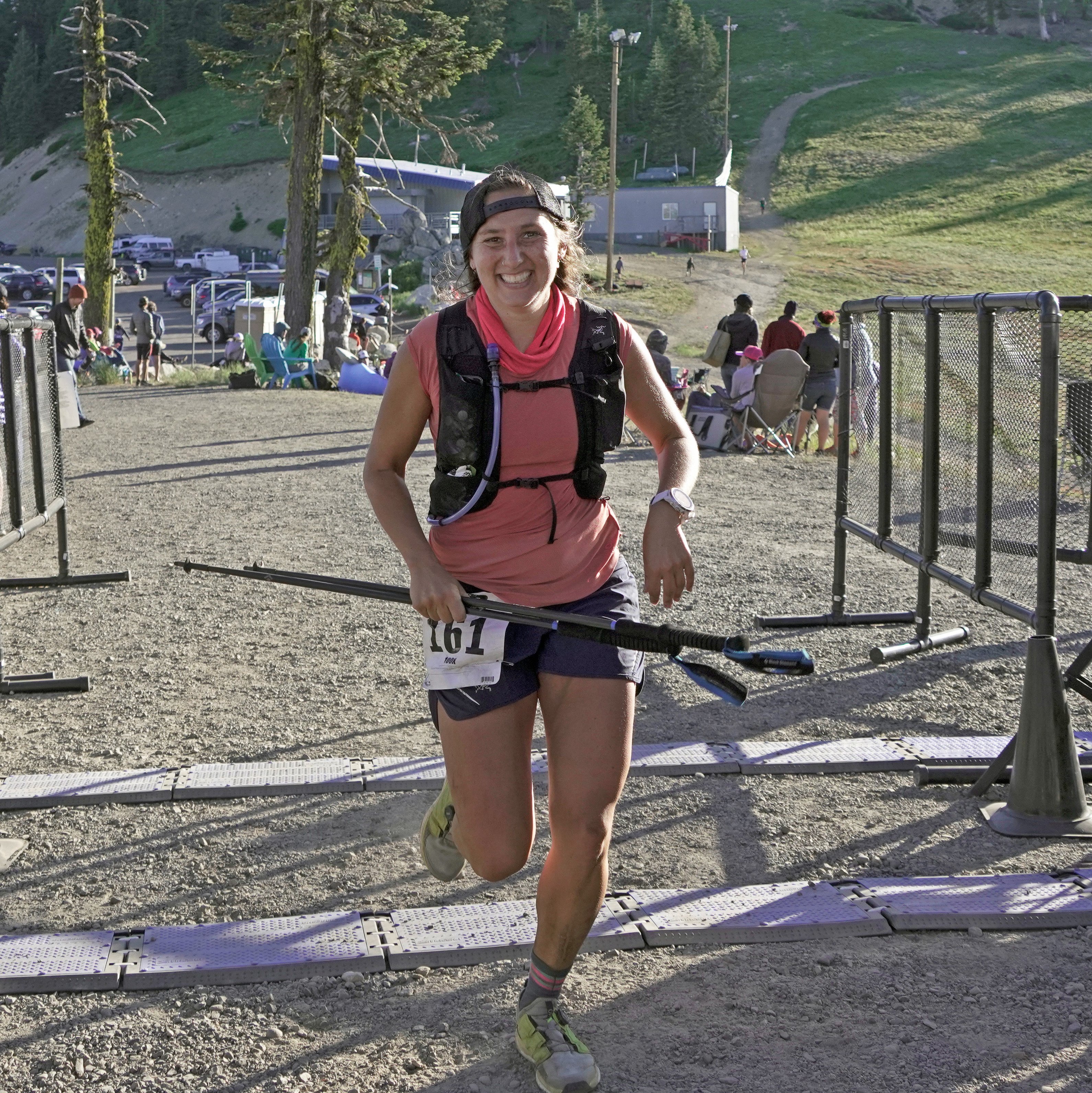 Dani Reese is a midwestern lightning bug based in Sawtooth City, Idaho. She is the Community Manager at Ruffwear, an outdoor performance dog gear company based in Bend, Oregon. Dani is passionate about dog adoption and creating community wherever she goes. In addition to more than 10 years of professional marketing, Dani brings a deep passion and authentic approach to each person and project she meets. These days you can find her trail running, backpacking, and skiing with her pinecone obsessed dog, Vilas. You can follow their adventures on Instagram at @danioutdoors.