ProView – Good To-Go Pad Thai Review
We had four Outdoor Prolink Pros test four different Good To-Go meals, and each flavor got its own review. See below for the review of Pad Thai and the three other flavors below!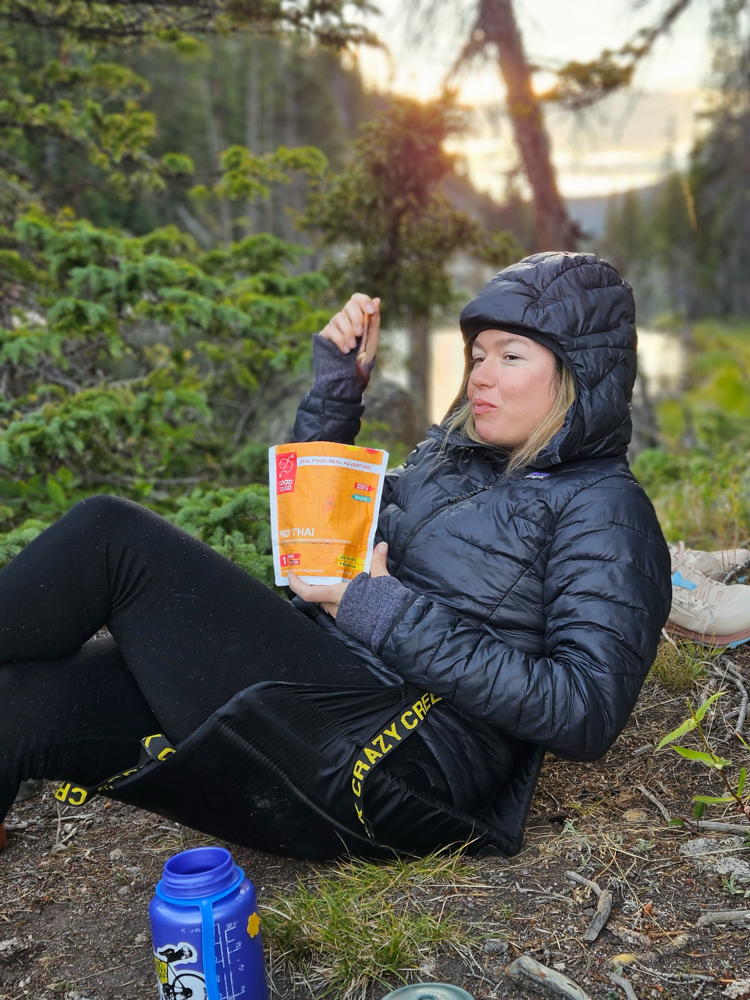 Good To-Go Pad Thai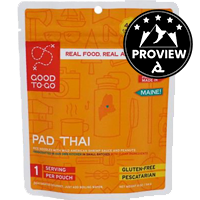 Product Name: Good To-Go Pad Thai
Product Description: Our version of this quintessential Thai dish captures the four Thai flavors of sweet, salty, sour and spicy. Traditional Banh Pho rice noodles are served with carrots, bean sprouts and peanuts in a flavorful wild American shrimp sauce.
Offer price: MSRP: $8.60 - $88.95
Currency: USD
Flavor

Rehydration

Taste

Eco-Friendly
Summary
Good to Go's backpacking meals are a game-changer for outdoor adventurers. With flavorful options for gluten-free, vegan, and pescatarians, these meals offer a gourmet dining experience in the wilderness.
Pros
Durable packaging
Rehydrates easily
Authentic flavors
Cons
Peanut packet covered in food dust
Flavor
Sam Kilburn
The Pad Thai was well-liked by everyone at camp who tried it. The peanuts added a very nice crunchy texture and fresh flavor. The dehydrated lime also added a very nice citrus flavor as well.
Brenna Fletcher
The Pad Thai is a bit spicy which is not what I would normally go for while camping or what I would have considered for backpacking, but it actually wasn't too spicy for me. It was really tasty and the peanuts are a nice touch.
Bryson Webb
Pad Thai was my favorite flavor. It warns you of spice on the package and it was the perfect amount of spice. I would rate it a solid mild spice. However, if you can't handle spice, stay away.
Heather Smith
A backcountry culinary journey with rice noodles, fresh carrots, crisp bean sprouts, and crunchy peanuts that you add on top. Each mouthful is an explosion of Thai flavors.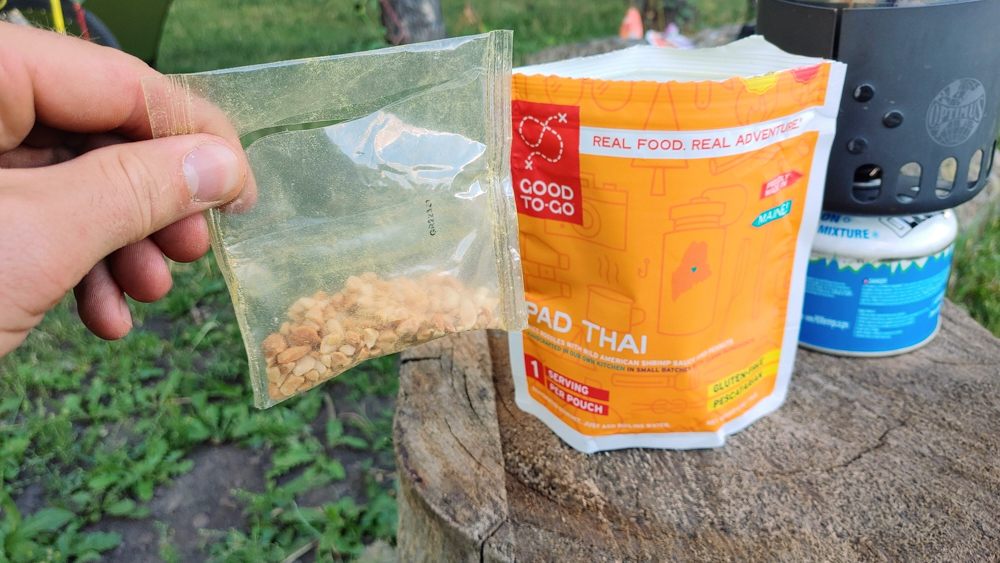 Rehydration
Sam Kilburn
Rehydration was easy and simple! All noodles were fully cooked, despite being at Colorado elevation. The time needed to rehydrate the Pad Thai was the perfect window to set up our tent, sleeping pad, and get into warmer layers for the evening.
Brenna Fletcher
Rehydration was great. I learned from my previous mistake with the breakfast hash so I let it sit for a couple extra minutes and it was perfect.
Bryson Webb
This rehydrated the fastest in about 10 mins. Directions say 12 mins. Everything seemed to be equally rehydrated and was nice, fluffy, and easy to eat.
Heather Smith
Quick rehydration, right on the mark at 15 minutes.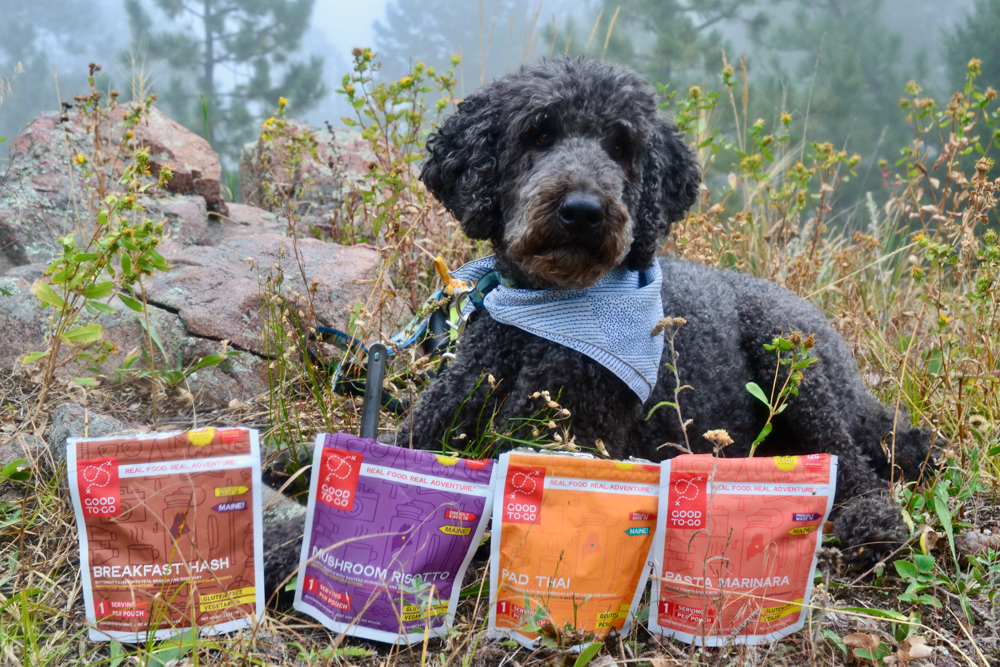 Ease of Use
Sam Kilburn
As simple as it comes. The directions are clear and easy to follow. I could see some folks wanting an exact volume of boiling water to add instead of "a little more than one cup", but in my experience estimations are easier when camping.
Brenna Fletcher
The peanut packet was a bit annoying because it was covered in powdered seasoning and didn't have a tear notch for easy opening, but otherwise this was just as easy to prepare as the other meals.
Bryson Webb
This is the only dehydrated meal I have had to do an extra step, I had to add the bag of peanuts before rehydration. No big deal. Next time I might add them after rehydration to keep them more crunchy.
Heather Smith
Just remember to remove the oxygen absorber and peanut pouch. After adding the peanuts, pour in boiling water, stir, reseal, and wait 15 minutes for a bold and robust meal.
Nutritional Value
Sam Kilburn
Good To-Go's Pad Thai has top-notch nutritional value. It doesn't have too much sodium like some other dehydrated backpacking meals, and it has a great amount of carbohydrates and protein. As with all of Good To-Go's meals, I think the portioning is on the small side. When you're camping in the backcountry and using a lot of energy, the 460 calories in the single serving Pad Thai won't last you very long. Consider the 2-serving pouch if you're likely to need more food on your adventure!
Brenna Fletcher
I love the protein and that it has some additional calcium, iron, and potassium.
Bryson Webb
I really liked the higher protein content of 17g. With so many ingredients, I'm impressed they are all ingredients that can be easily pronounced.
Heather Smith
Outstanding with 17 grams of protein and 470 calories, perfect for post-adventure refueling.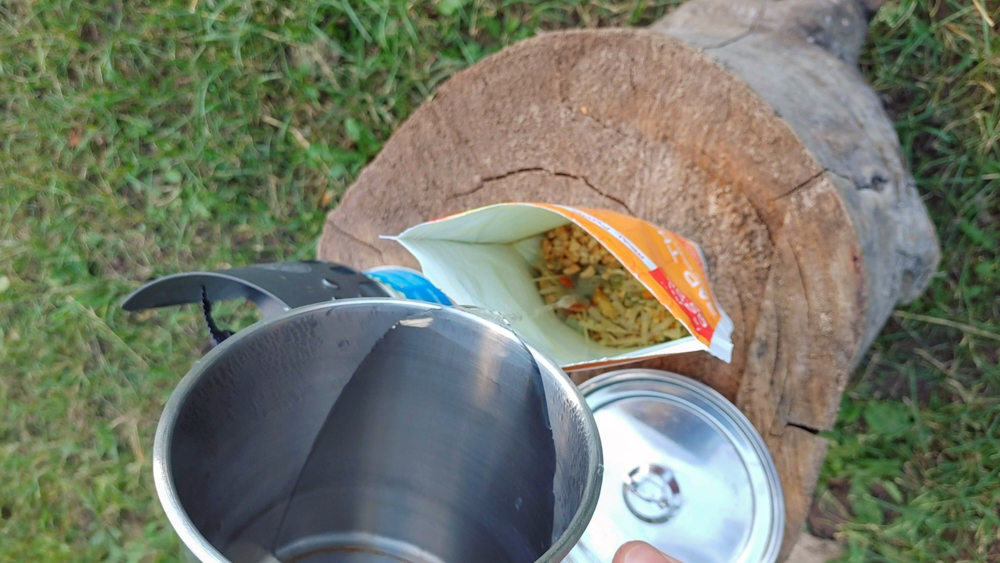 Quality
Sam Kilburn
Overall extremely good. High quality ingredients, easy to use, packs down small, and great taste. I'll absolutely be purchasing more of these.
Brenna Fletcher
This tastes and looks like good quality natural ingredients.
Bryson Webb
With so many ingredients, I'm impressed that they can maintain The food was as well as you could expect from dehydrated backpacking food.
Heather Smith
An authentic taste that competes with Thai culinary standards.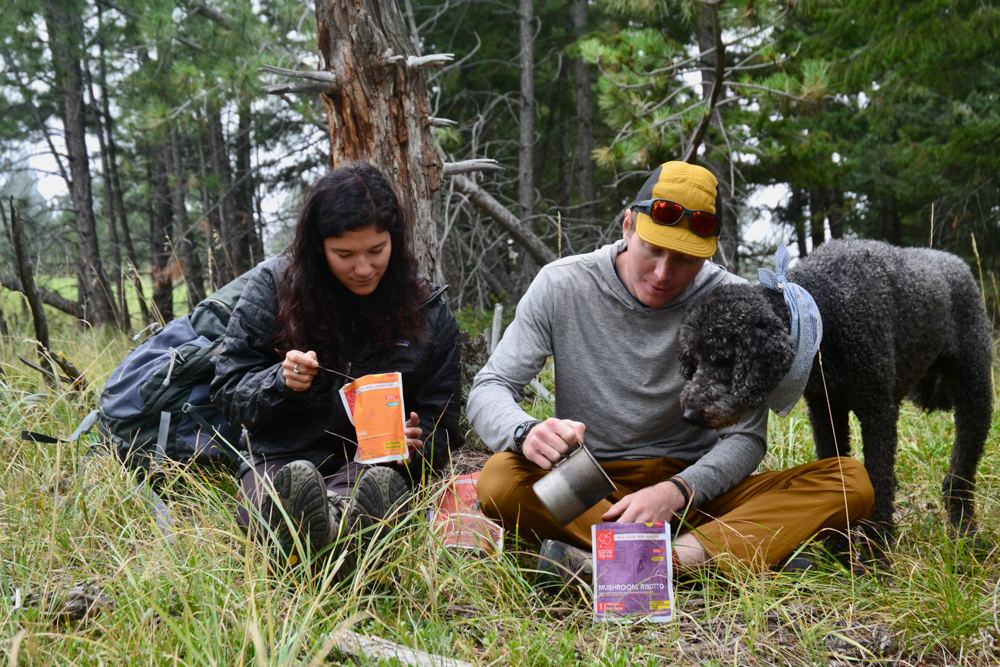 Packaging Durability/Packability
Sam Kilburn
The packaging on Good To-Go's meals is extremely good. I've put the packaging through the wringer on some multi-week trips, to the point where the label has begun to wear off. However, the structure remained intact and waterproof, and the meal rehydrated with no issues. The packages have some air in them at times, but it's unclear if that's because I live at elevation in Colorado.
Brenna Fletcher
The packaging is perfect, and it would probably be hard to get any smaller with so many ingredients. The package is pretty light on its own but I wish all these meals were a bit smaller so I could have brought more meals for my lunches too.
Bryson Webb
The packaging is an all in one. Just pour the boiling water in, stir, zip the top and let it sit. Your food will be ready in minutes and you can eat right out of the package, saving you time and dishes.
Heather Smith
Compact and durable packaging, fitting perfectly into my bear canister.
---
Shop the Good To-Go Backpacking Meals on Outdoor Prolink. Not a member? Apply today!