ProView – Good To-Go Pasta Marinara Review
We had four Outdoor Prolink Pros test four different Good To-Go meals, and each flavor got its own review. See below for the review of Pasta Marinara and the three other flavors below!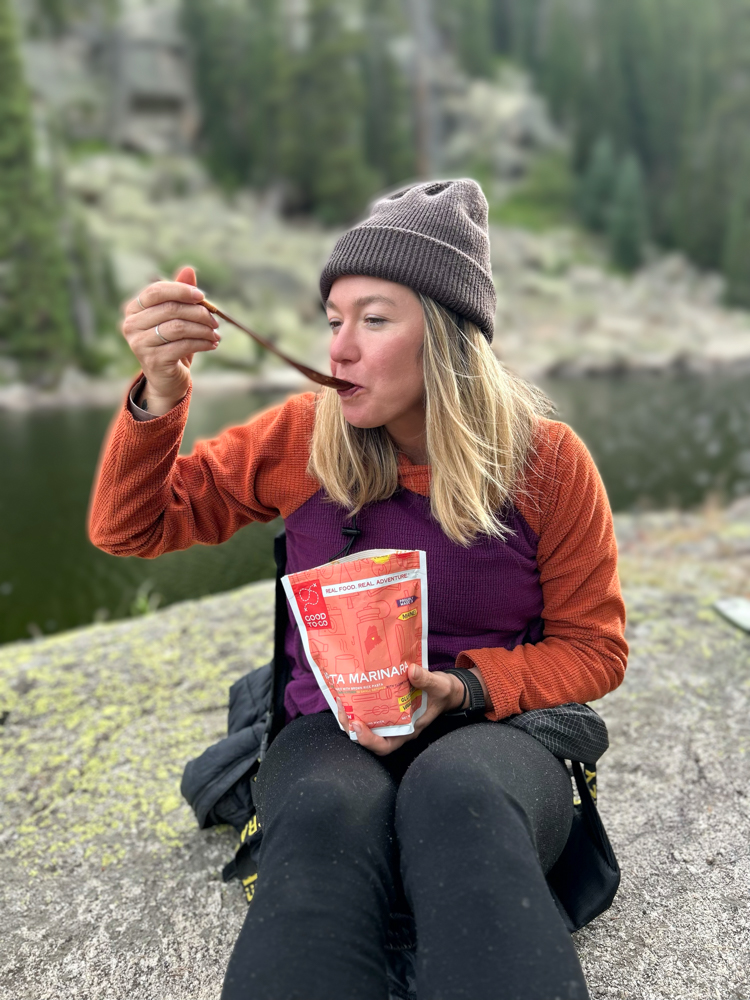 Good To-Go Pasta Marinara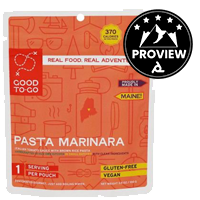 Product Name: Good To-Go Pasta Marinara
Product Description: There is nothing more comforting than a steaming bowl of slow simmered marinara sauce over pasta. Our classic Italian tomato sauce is served with the finest brown rice pasta we could find.
Offer price: MSRP: $8.60 - $88.95
Currency: USD
Flavor

Rehydration

Taste

Eco-Friendly
Summary
Good to Go's backpacking meals are a game-changer for outdoor adventurers. With flavorful options for gluten-free, vegan, and pescatarians, these meals offer a gourmet dining experience in the wilderness.
Pros
Rehydrates easily
Classic flavors
Cons
Not as much protein or calories as others
Flavor
Sam Kilburn
Good To-Go's pasta marinara brings a classic comfort food into the backcountry. Made with the same ingredients as your mother's famous marinara sauce, the tomato, onion, olive oil, garlic, and thyme will transport you back to home-cooked meals. This meal is an excellent option if you're looking for a healthy, easy, and delicious Italian night from your sleeping bag.
Brenna Fletcher
The pasta marinara was even better than I expected. I wasn't as excited about this one since it's just sauce and pasta, but it was delicious and didn't need anything else, except maybe some parmesan!
Bryson Webb
I was not impressed with this flavor. Maybe it was because it seemed to be a basic marinara sauce. It wasn't bad. Just bland red marinara sauce.
Heather Smith
The Pasta Marinara was a delightful surprise, closely resembling a home-cooked meal. Gluten-free noodles can be tricky, but the brown rice pasta was a fantastic choice.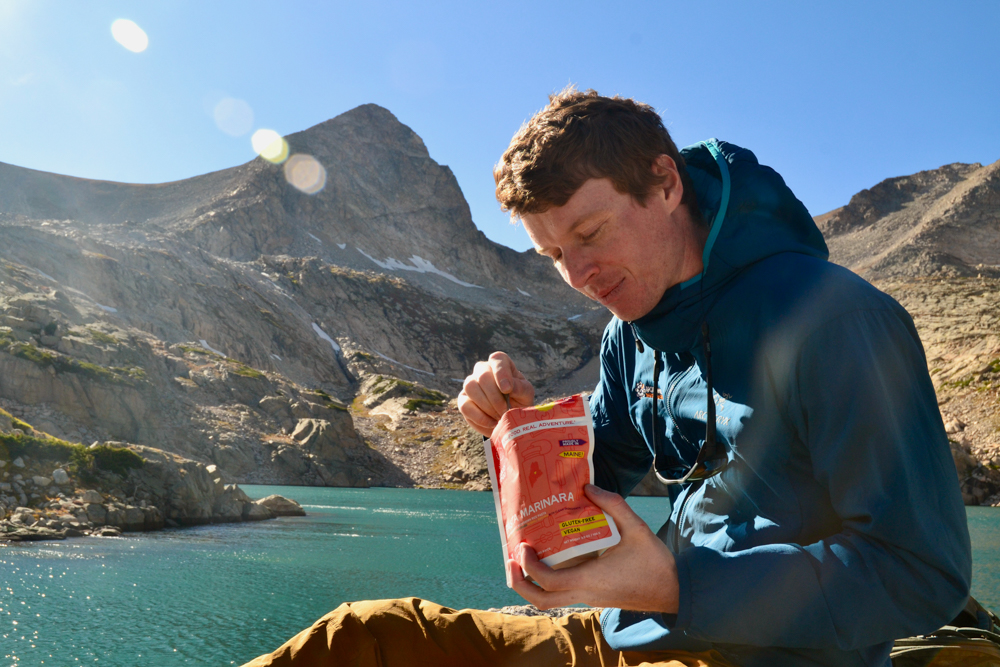 Rehydration
Sam Kilburn
The pasta marinara rehydrated without issue. All ingredients were fully cooked, with no crunchy pasta or undercooked ingredients. The 12 minutes of wait time required for water absorption is a great time to read your book, set up the bear hang, or inflate your sleeping pad.
Brenna Fletcher
Rehydration took a few minutes longer than instructed for this one at high elevation. I again forgot to stir it before letting it sit, so that may also be why it took a little longer.
Bryson Webb
I'm guessing they use brown rice noodles to keep all of their meal gluten free but I didn't like this. The noodles didn't taste like pasta. They tasted out of place.
Heather Smith
Impressive rehydration, even at a high elevation of 8390 feet.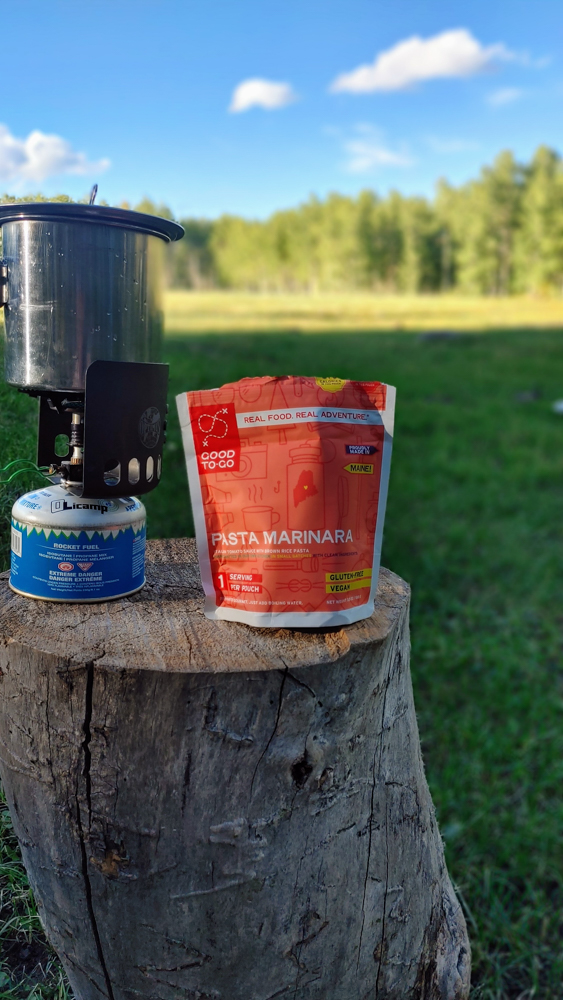 Ease of Use
Sam Kilburn
As simple as it comes. The directions are clear and easy to follow. I could see some folks wanting an exact volume of boiling water to add instead of "a little more than one cup", but in my experience estimations are easier when camping.
Brenna Fletcher
This meal was just as easy to prepare as the others. During car camping, I used my tea kettle and a camp stove.
Bryson Webb
This flavor was difficult to eat. The sauce and noodles didn't seem to jive. I found it easier to just squeeze the food out rather than use utensils.
Heather Smith
It couldn't be simpler – just add hot water, wait a bit, and it's ready to eat.
Nutritional Value
Sam Kilburn
Good To-Go's pasta marinara has good nutritional value. It is high in fiber and protein, and is packed with quality ingredients. It is slightly high in sodium, especially if you opt for the 2-serving option. The 1-serving option only has 370 calories, so if you're expending a lot of energy I would strongly consider the 2-serving option.
Brenna Fletcher
I had more of an appetite during car camping than on the backpacking trip, so I actually could have gone for a bigger portion and more calories because I was still hungry after eating it. Some extra vegetables or sources of protein would be nice to give it a little more nutritional value.
Bryson Webb
This was the lowest calorie count in the bunch, which I did not like. I feel like I need more calories after a long day in the back country. This flavor was also gluten free and vegan.
Heather Smith
This meal packs a punch with 12 grams of protein and 370 calories, leaving you satisfied.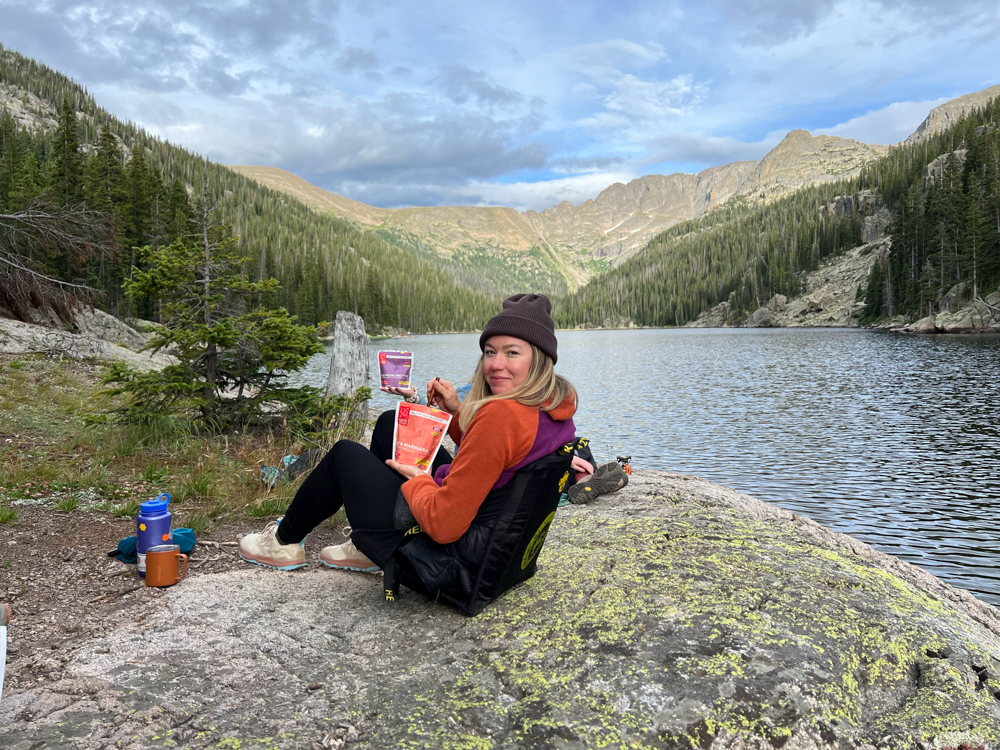 Quality
Sam Kilburn
This was a delicious meal! High quality ingredients, easy to use, packs down small, and great taste. Not to mention, it's gluten-free and vegan, so this makes for a perfect meal if those food groups aren't a part of your diet.
Brenna Fletcher
The quality of this meal is good. Not exactly restaurant quality but the sauce tasted like one of the nicer sauces you could buy. I didn't want to bring this one backpacking because I was worried that red sauce would give me heartburn, but I felt great after eating it so I would not worry about that in the future.
Bryson Webb
Pasta Marinara was not my favorite flavor. I think I was still stuck on the fact that they used brown rice pasta instead of ordinary gluten filled pasta. It just didn't work.
Heather Smith
High-quality ingredients shine through, particularly in the delicious red sauce with Italian herbs.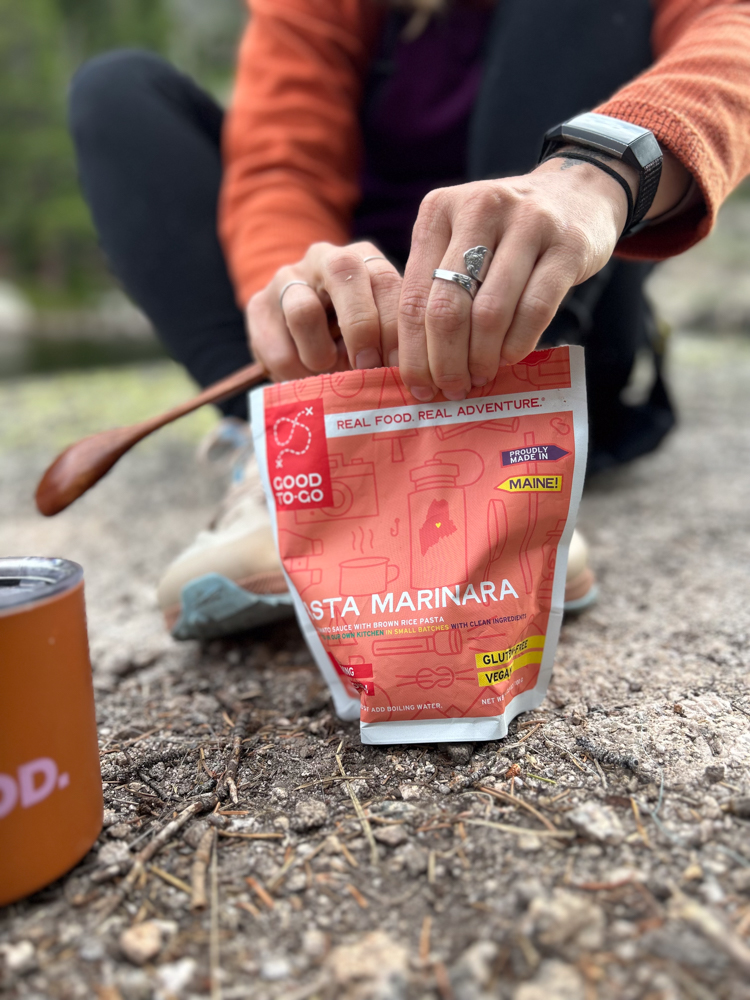 Packaging Durability/Packability
Sam Kilburn
The packaging on Good To-Go's meals is extremely good. I've put the packaging through the wringer on some multi-week trips, to the point where the label has begun to wear off. However, the structure remained intact and waterproof, and the meal rehydrated with no issues. The packages have some air in them at times, but it's unclear if that's because I live at elevation in Colorado.
Brenna Fletcher
This meal is durable, lightweight, and very packable.
Bryson Webb
The packaging was strong. Good To-Go is all made and packaged in the US. Even the packaging itself is made in the US.
Heather Smith
The compact and sturdy packaging held up well throughout the journey.
---
Shop the Good To-Go Backpacking Meals on Outdoor Prolink. Not a member? Apply today!