ProView – Women's Icebreaker Kit Review
I spent one month this summer in Glacier National Park, hiking every single day, doing research for a guidebook for Falcon Guides. Keep an eye out for Hiking with Kids: Glacier National Park next fall! I was often wearing pieces from this Icebreaker kit, and sometimes the entire kit all at once. Wool is a great choice for recreating in the great outdoors. Wool naturally insulates, helps regulate body temperature, and keeps you warm even in damp conditions. It is moisture-wicking and draws sweat away from the body. Lastly, wool is odor-resistant! So you can be a good not-smelly buddy in the backcountry all day long.
Women's Icebreaker Clothing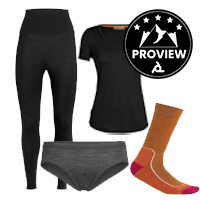 Product Description: Driven by the belief that nature has the solutions, we provide natural performance alternatives to synthetic based apparel to create a healthier more sustainable future for our species and the planet.
Offer price: Varied
Quality

Features

Fit

Durability
Summary
These Icebreaker layers kept me company while hiking every day for a month in Glacier National Park. They are durable, temperature and odor-controlling, and look good on. 
Pros
Comfortable
Made of sustainable materials
Temperature controlling
Cons
Some odd fit due to material
Some pieces are see-through
The kit consisted of the Women's Sphere II SS Scoop Tee, Women's Fastray High Rise Tights, Women'ß Siren Hipkini, and Women's Hike+ Medium Crew. Below are my thoughts on each.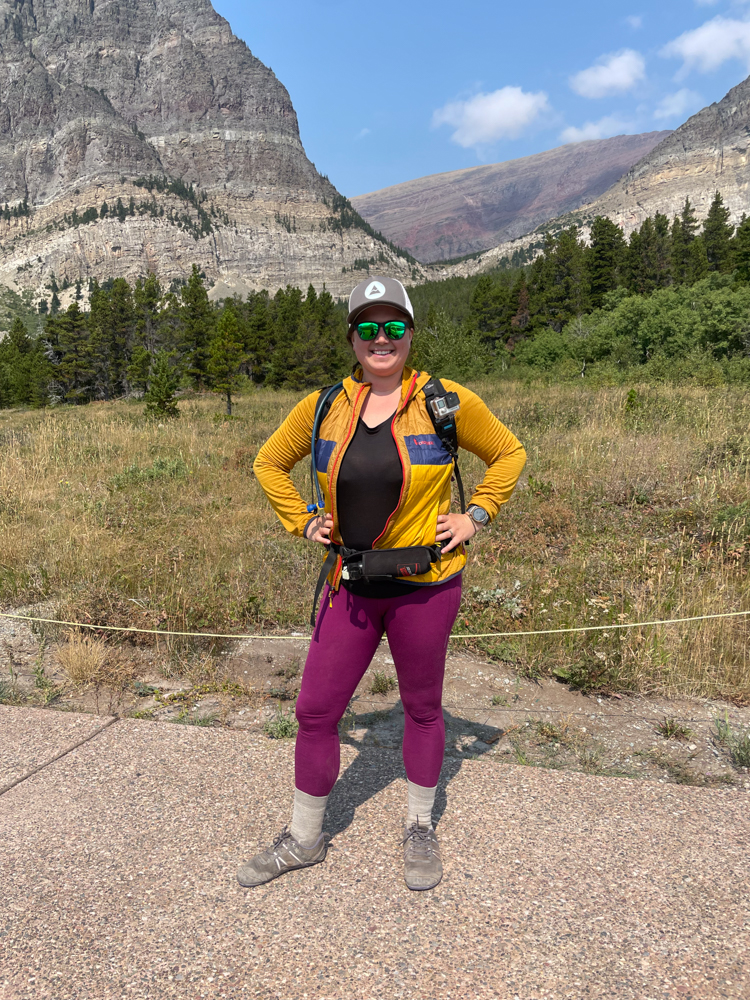 Women Sphere II SS Scoop Tee
The Icebreaker Women Sphere II SS Scoop Tee is a classic. It is lightweight, breathable, and quick-drying. It pairs well with almost any work out attire, or coffee shop attire. This is one of those shirts that is easy to grab when trying to decide what to wear.
The Icebreaker Women Sphere II SS Scoop Tee is made of 60% TENCEL™ and 40% Merino Wool. If you're wondering, tencel is a material made of plant fibers. Icebreaker's TENCEL is sourced from sustainable eucalyptus plantations.
The only issue I had with this shirt is it's a tad see through. I was wearing black, there are a few other color options: Earth Heather, Tempo Heather, and Fresh Heather — yellow, pink, and green. The see-through is not a huge issue for me, but for some it may be a major concern.
Women Fastray High Rise Tights
I had so much fun wearing these tights. They're bright, stretchy, and have all the best qualities of wool. I primarily wore these to hike (many, many, miles), but I could see these as a warm layer to wear under snow pants when it's super cold out. They kept me warm when at the summit of a hike, but were still breathable on the trip up and down.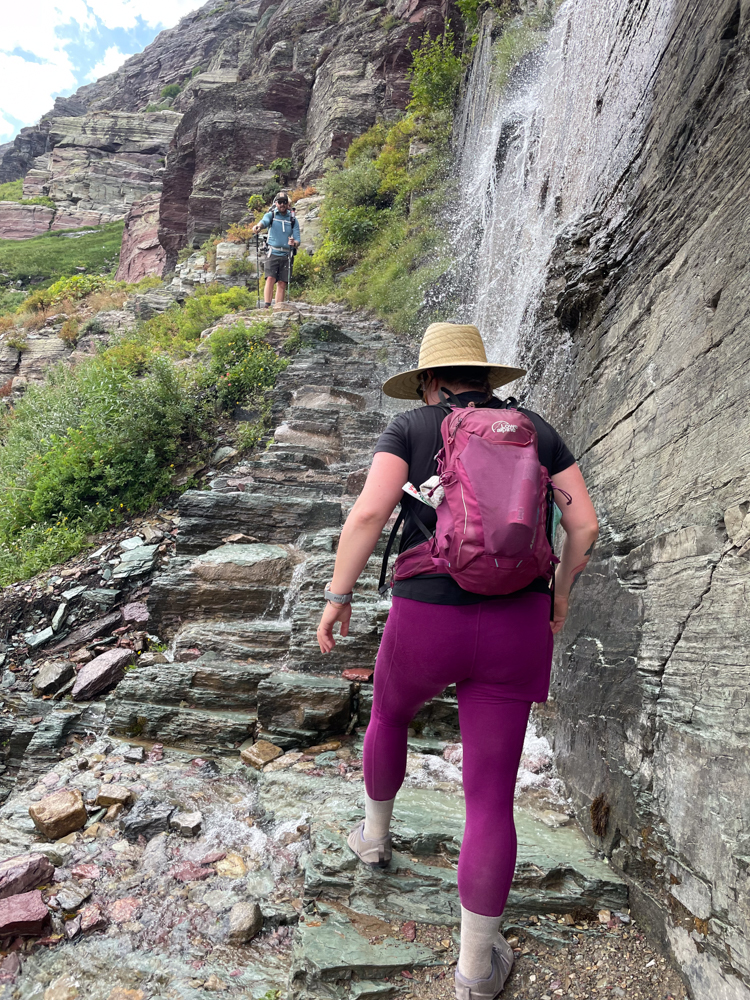 The waistband wasn't my favorite on these, but it's hard to craft wool in a way that both stays up, and is comfortable. These high rise tights also have pockets (yay!) but when you put anything in them, it drags them down (boo!), so while it's nice they were included, they aren't very functional.
I loved the color of these tights. They went great with the black Women Sphere II SS Scoop Tee and added a pop of color in the mountains.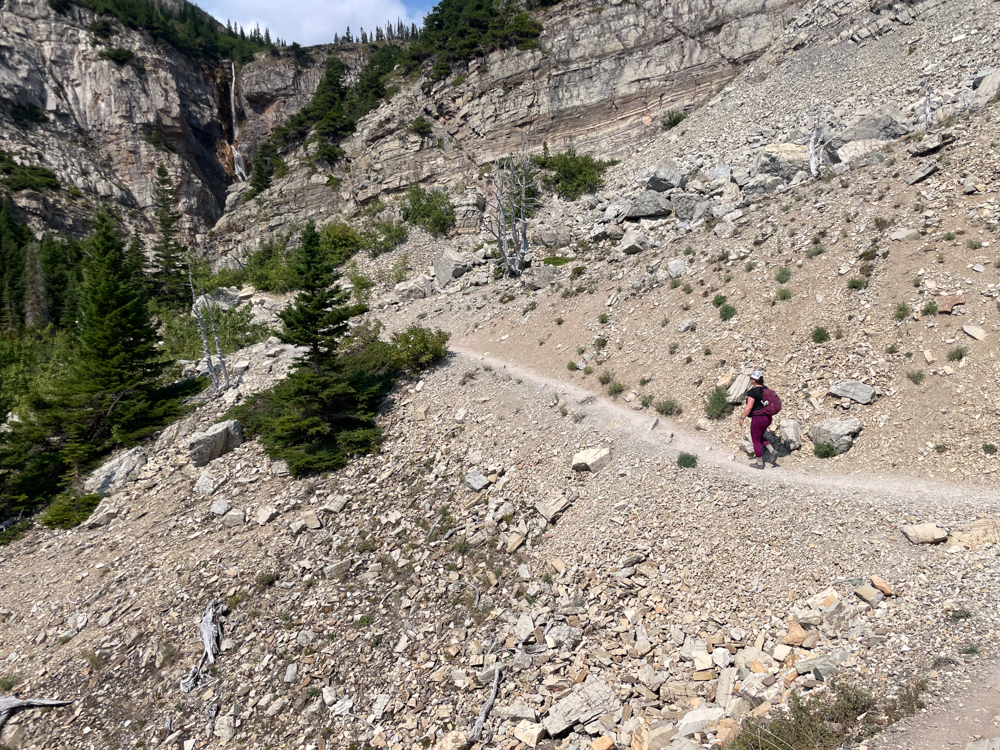 Women Siren Hipkini
Do you have separate hiking underwear and regular lounge underwear? The Siren Hipkini is made of soft, breathable merino wool and fits BOTH CATEGORIES. I can't emphasize the love I have for this pair of underwear, and I'd like to replace my full underwear arsenal with it. Icebreaker, how much is 30 pairs of the Women's Siren Hipkini? Okay, 40 pairs.
These hipkinis provide all-day comfort with a great cut, while also staying in place and providing all the benefits of wearing wool. They've got a comfy waistband, which for some reason no underwear can get right. They've got a high ratio of wool to other materials (83% Merino Wool / 12% Nylon / 5% LYCRA). Icebreaker has these three descriptors on their site: Naturally odor-resistant, No-itch comfort, Regulates body temperature. I would agree all three are true.
Whether you're hiking up a mountain, going for a run, or simply tackling a busy day (or lounging on the couch, no judgement), these hipkinis are a great pick. Functional, durable, and well-fitting.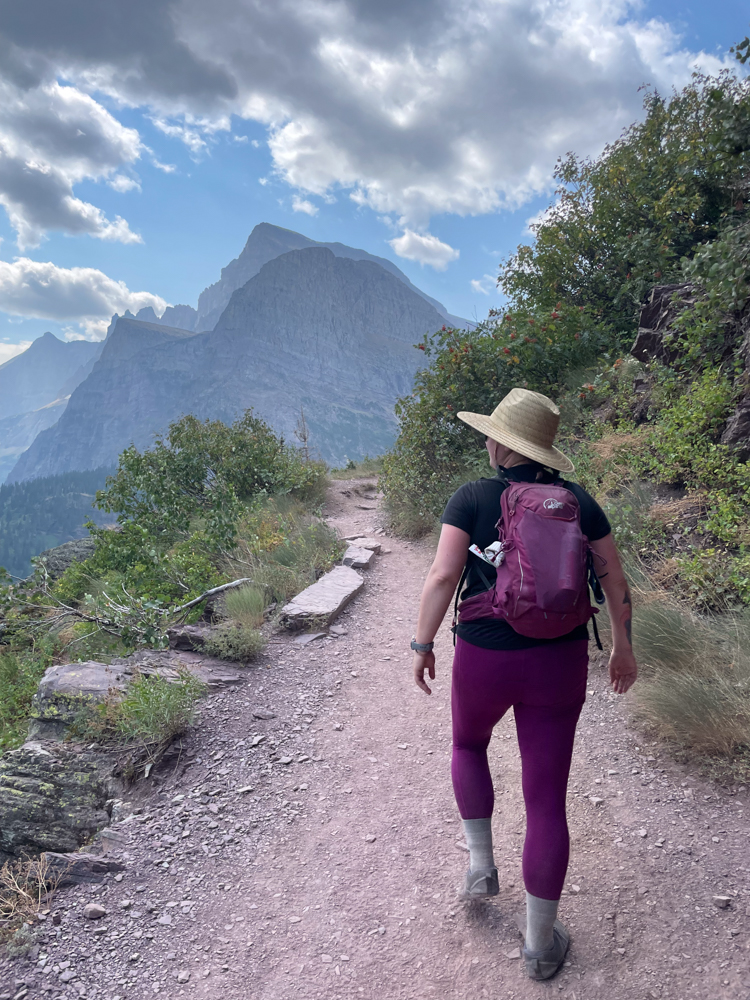 Women Hike+ Medium Crew
Good socks are pivotal piece of an outdoor adventure. Wool socks, in particular, are my favorite for long hikes and regulating temperature. These socks stayed in place, didn't cause hot spots, and overall were a great companion as I hiked across Glacier. All the best qualities of wool are at work here, moisture wicking, odor-resistant, and warmth even when damp.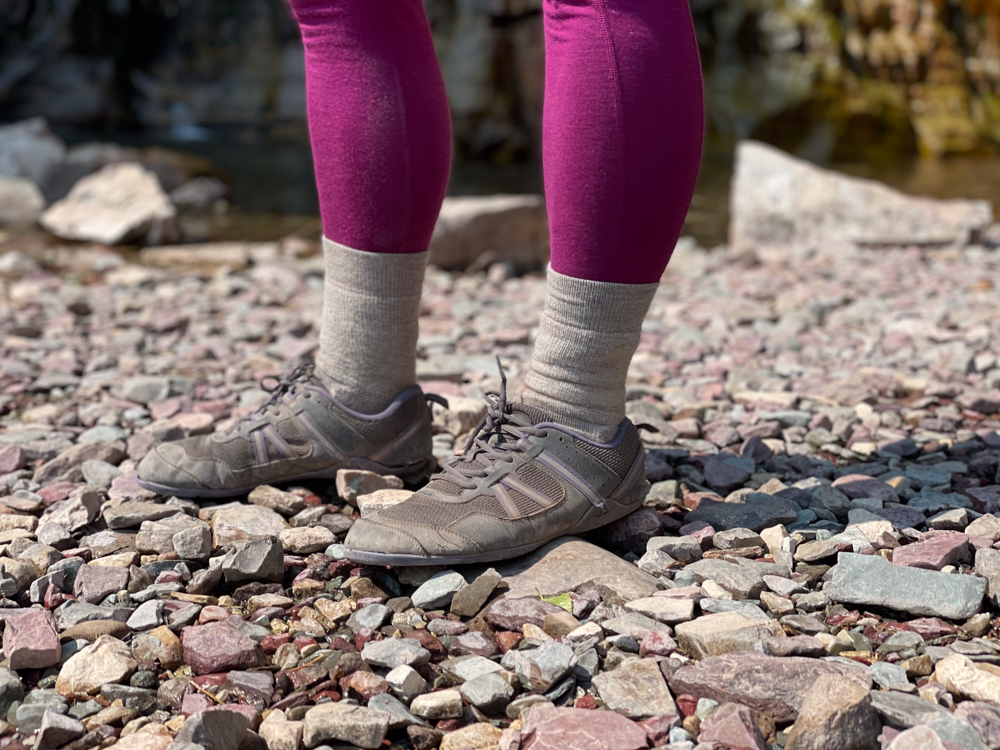 ---
Shop the Icebreaker on Outdoor Prolink. Not a member? Apply today!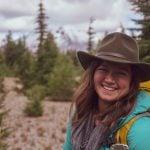 Roxy Dawson lives in a van full time and travels around the country working as an adventure journalist, searching for backcountry adventure, and using her dog as a pillow. Like most adventurers, she loves coffee, hot springs, and getting pretend lost. She works for Outdoor Prolink as the Content Marketer. She is trying to make a small positive impact on the world, and a larger one in her community. Follow her on Instagram at @roxyjan_