ProView – Good To-Go Mushroom Risotto Review
We had four Outdoor Prolink Pros test four different Good To-Go meals, and each flavor got its own review. See below for the review of Mushroom Risotto and the three other flavors below!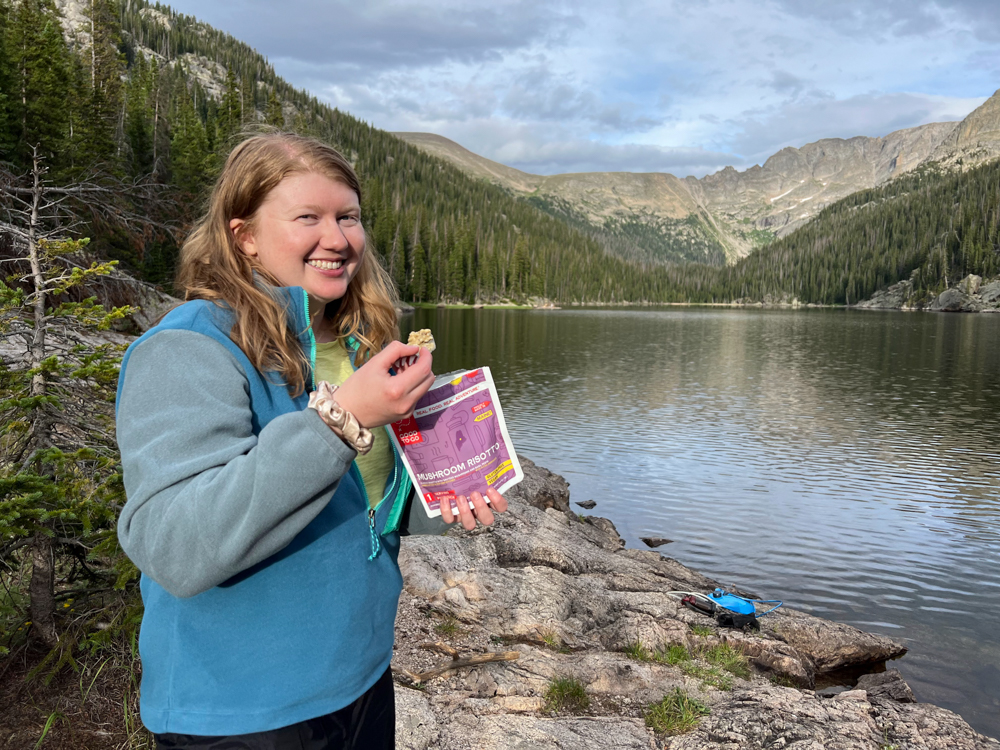 Good To-Go Mushroom Risotto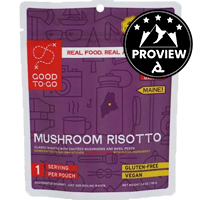 Product Name: Good To-Go Mushroom Risotto
Product Description: Our risotto is made the old-school way. Caramelize onions in olive oil, add the risotto and toast slightly, deglaze with white wine, slowly add stock. Boom. Finally, the basil pesto and sautéed mushrooms are added.
Offer price: MSRP: $8.60 - $88.95
Currency: USD
Flavor

Rehydration

Taste

Eco-Friendly
Summary
A fan-favorite of Good To-Go's, this mushroom risotto will add a whole lot of class to your next backcountry trip. With great taste, easy rehydration, and top-notch ingredients, bring this mushroom risotto on your next trip and enjoy some comfort food from the coziness of your campsite!
Pros
Taste
Ingredient quality
Nutritional Value
Flavor
Sam Kilburn
The flavor of this mushroom risotto is very good. I haven't eaten much risotto in my life, but the Good To-Go risotto makes me interested in starting. Bring along some parmesan cheese to really spruce this meal up, and make sure to stir!
Brenna Fletcher
The mushroom risotto is delicious and hearty, which was exactly what I needed after a long hike into camp. I wanted some comfort food that would be easy to digest and this was perfect.
Bryson Webb
Make sure you mix this one very well! The seasonings seemed to settle at the bottom a lot easier with the rice. The flavor was good. Not great, just good. In the future I might bring something to toss into the bunch to add more to a simple meal such as risotto.
Heather Smith
Creamy and indulgent, it's a party of cremini mushrooms in every bite. My personal favorite!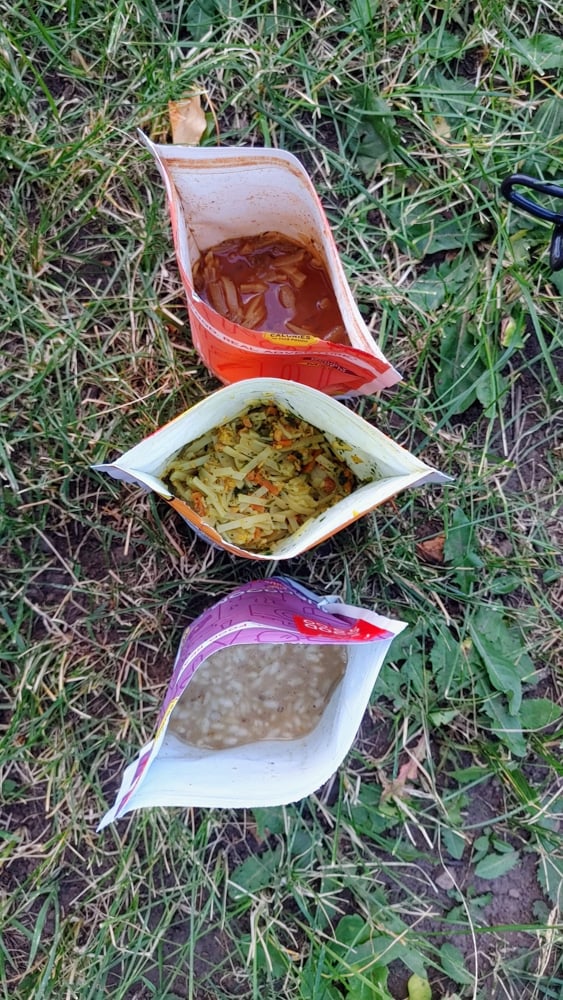 Rehydration
Sam Kilburn
Rehydration was straightforward with instructions that were easy to follow. The rice was fully cooked, but became a little mushy. The time needed to rehydrate the mushroom risotto was a great window to set up our tent, sleeping pad, and get into warmer layers for the evening.
Brenna Fletcher
Twenty minutes was enough time for rehydration even at high altitude, although I needed to stir a lot to mix in the pesto at the bottom.
Bryson Webb
This took the longest to rehydrate out of all the flavors. I seemed to be more than 20 minutes. However, after those 20 minutes, the risotto was great! Texture and consistency were spot on and was possibly the flavor that most resembled non-dehydrated food.
Heather Smith
At higher altitudes, a touch more patience was required, but it was well worth it.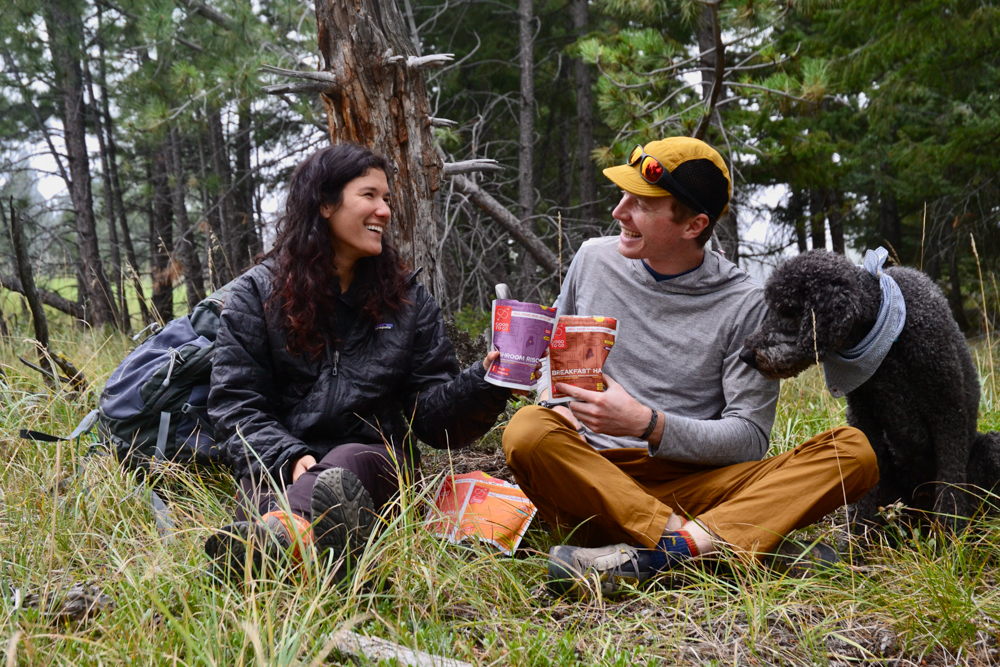 Ease of Use
Sam Kilburn
As simple as it comes. The directions are clear and easy to follow. I could see some folks wanting an exact volume of boiling water to add instead of "a little more than one cup", but in my experience estimations are easier when camping.
Brenna Fletcher
This was super easy to prepare by just adding boiling water and waiting. I don't have a packable cooking system, but my friends on the backpacking trip did so I just used some of their hot water. I forgot to stir this before letting it sit, which I'm sure contributed to all the sauce being at the bottom once it was rehydrated.
Bryson Webb
This was the easiest to eat. Pretty straight forward risotto. Not a lot of different food shapes or textures. Though it took a long time, it did rehydrate into a rice pudding consistency.
Heather Smith
A gourmet treat that's simple to prepare – just add hot water and wait.
Nutritional Value
Sam Kilburn
Good To-Go's mushroom risotto has good nutritional value. It doesn't have too much sodium like some other dehydrated backpacking meals, and it has a great amount of carbohydrates and protein. As with all of Good To-Go's meals, I think the portioning is on the small side. When you're camping in the backcountry and using a lot of energy, the 410 calories in the single serving risotto won't last you very long. Consider the 2-serving pouch if you're likely to need more food on your adventure!
Brenna Fletcher
This meal seemed like an especially large portion. I am satisfied with the nutritional value and natural ingredients. I'm impressed that Good To-Go made so many gluten free meals!
Bryson Webb
370 calories that are vegan and Gluten free. No added sugar and no trans fat in this one!
Heather Smith
Balanced with carbs and 13 grams of protein, plus the creaminess of nutritional yeast while remaining vegan.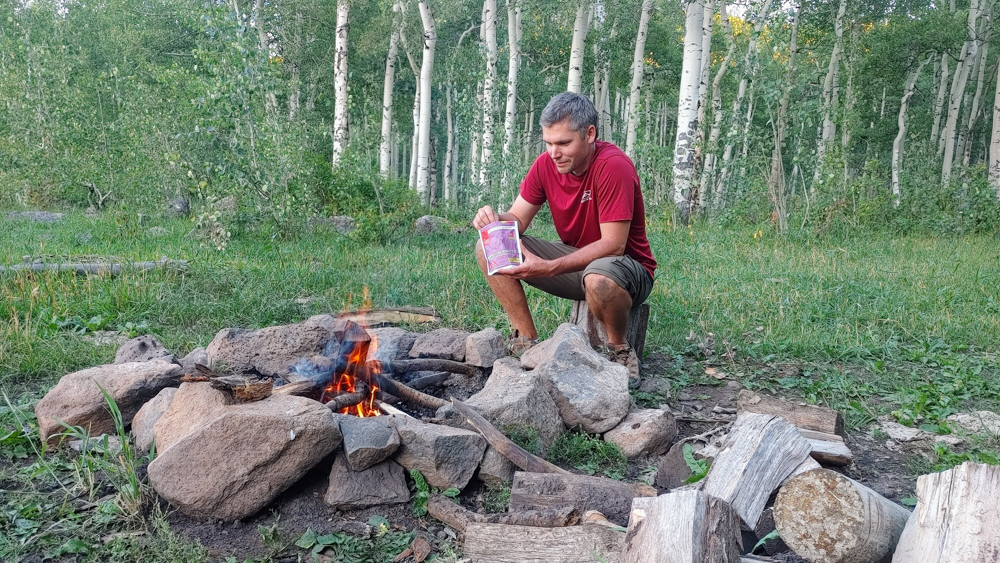 Quality
Sam Kilburn
Overall extremely good. High quality ingredients, easy to use, and packs down small. If you're a lover of risotto, give this a shot! Vegan and gluten-free too!
Brenna Fletcher
This meal tastes like the ingredients are very high quality and tastes like something you would get at a restaurant.
Bryson Webb
I feel as though a mushroom risotto as this could be easily made and dehydrated yourself if you had some basic equipment at home. There is not a lot that goes into risotto so I would suggest making it yourself instead of buying these dehydrated.
Heather Smith
Top-notch quality, it tasted like a homemade masterpiece.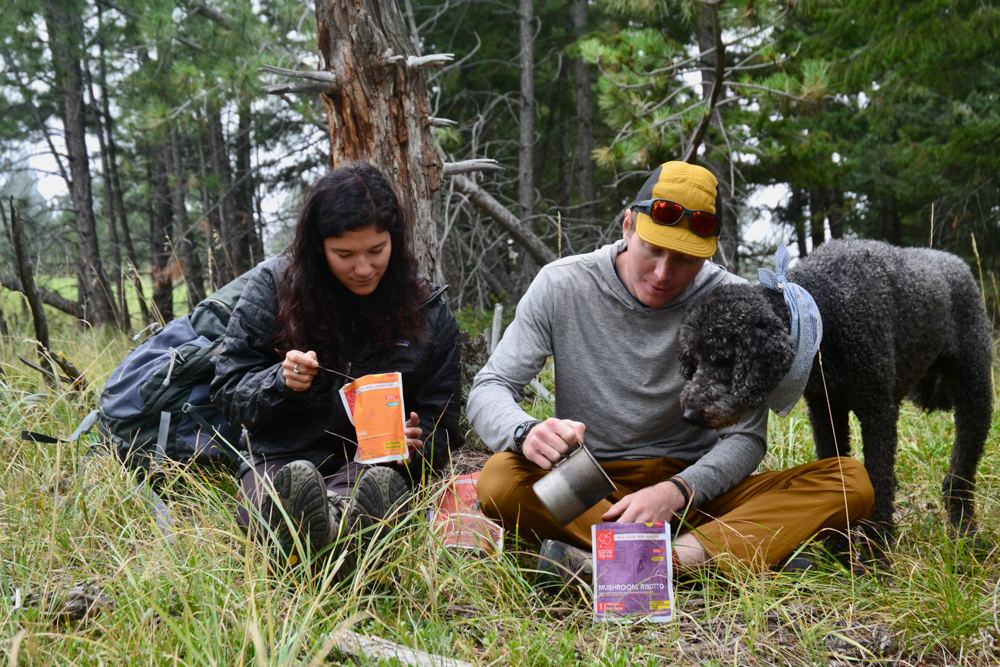 Packaging Durability/Packability
Sam Kilburn
The packaging on Good To-Go's meals is extremely good. I've put the packaging through the wringer on some multi-week trips, to the point where the label has begun to wear off. However, the structure remained intact and waterproof, and the meal rehydrated with no issues. The packages have some air in them at times, but it's unclear if that's because I live at elevation in Colorado.
Brenna Fletcher
Again I would appreciate a smaller portion in a smaller package but continue to be amused by the writing and love the color and designs, although it could be easy to miss the "leave no trace" message on the bottom.
Bryson Webb
The packaging is very durable and can double as a trash bag when all done.
Heather Smith
Sturdy and backpack-friendly packaging.
---
Shop the Good To-Go Backpacking Meals on Outdoor Prolink. Not a member? Apply today!