ProView – Good To-Go Breakfast Hash Review
We had four Outdoor Prolink Pros test four different Good To-Go meals, and each flavor got its own review. See below for the review of Breakfast Hash and the three other flavors below!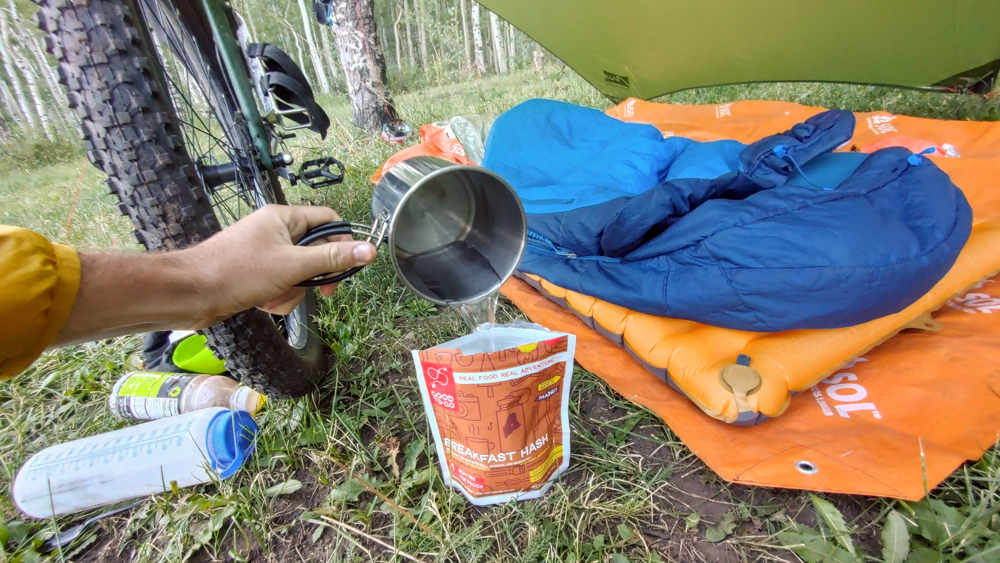 Good To-Go Breakfast Hash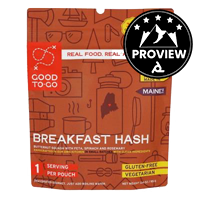 Product Name: Good To-Go Breakfast Hash
Product Description: Our version of this quintessential Thai dish captures the four Thai flavors of sweet, salty, sour and spicy. Traditional Banh Pho rice noodles aButternut Squash with Feta, Spinach and Rosemary Hash: a breakfast staple. It's simplicity at its finest. Our Breakfast Hash is made using only simple and clean ingredients, like butternut squash, spinach and onion, with a hint of rosemary. While traditionally served as a side dish, our Breakfast Hash is more than substantial enough to eat as a complete breakfast—though it pairs beautifully with eggs and bacon. You may even find yourself craving it for dinner.re served with carrots, bean sprouts and peanuts in a flavorful wild American shrimp sauce.
Offer price: MSRP: $8.60 - $88.95
Currency: USD
Flavor

Rehydration

Taste

Eco-Friendly
Summary
Good To-Go manages to pack restaurant-quality ingredients into this new meal of theirs. If squash, feta cheese, olive oil, and rosemary sound good to you, then you need to try this breakfast hash. Other backpacking meals don't stand a chance when compared to Good To-Go's breakfast hash. 
Pros
Flavor
Nutritional value
Ease of rehydrating
Cons
Relatively small portion size
Flavor
Sam Kilburn
I loved the flavor of Good To-Go's breakfast hash. The flavor combinations in this meal are some of the very best I've ever had – backpacking meals or not. Butternut squash, potato, carrot, onion, feta cheese, olive oil and rosemary? I can't believe Good To-Go managed to pack all that (and more!) into a dehydrated backpacking meal. Excellent as a stand-alone meal, or add to eggs or toast for some extra calories.
Brenna Fletcher
I love the flavor from the seasonings, but it could use more feta flavor and less carrot. It tastes more like dinner than breakfast. It also tastes better in tortillas and would probably be good with eggs.
Bryson Webb
Flavor was not as I was expecting, but in a good way. I'm so used to an egg scramble kind of breakfast, but this was far from it. Full on vegetable flavor with lots of spices. Very good, but a packet of salsa might have been what this meal needed to make it shine.
Heather Smith
Tastes just like Thanksgiving! The savory notes create a delightful morning treat, especially when wrapped in a tortilla.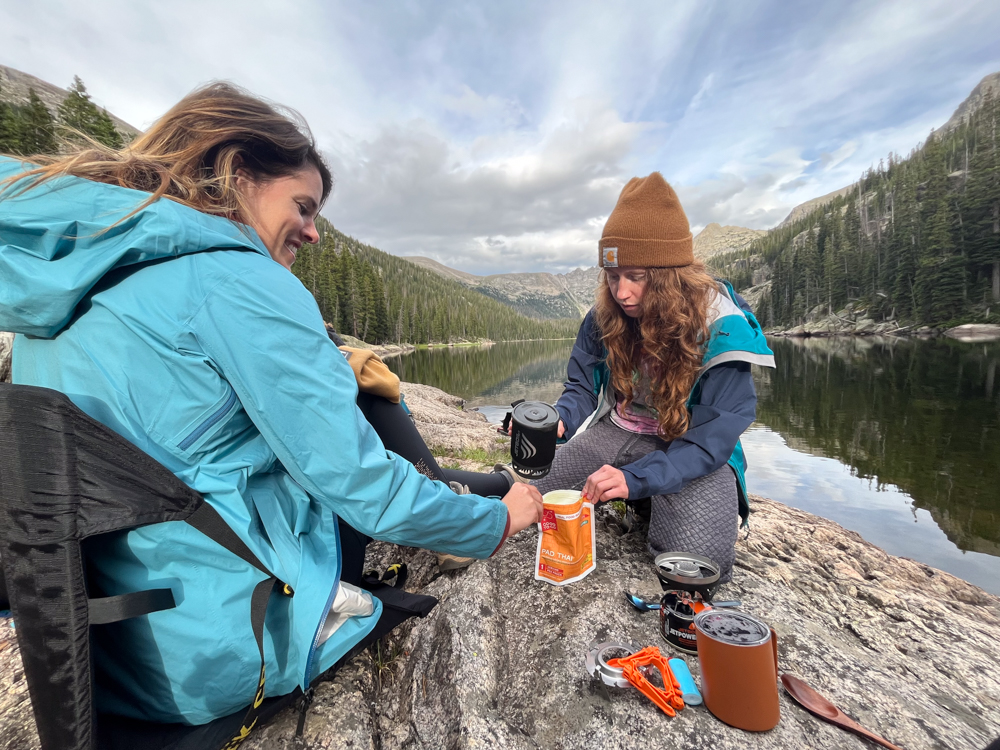 Rehydration
Sam Kilburn
Rehydrated well after the allotted time. Directions are well-written and easy to follow. It takes fifteen minutes of waiting for the breakfast hash to be ready, which is a great time to sip on morning coffee or get camp packed up.
Brenna Fletcher
It definitely needed more time but I was at high altitude so I should have waited longer.
Bryson Webb
Rehydration was rough! I used more water than suggested and added more during the rehydration time, yet it still was not fully rehydrated. I used almost double what they asked for. I think they need to check their measurements…
Heather Smith
At a higher elevation, it needed a bit more water and five extra minutes.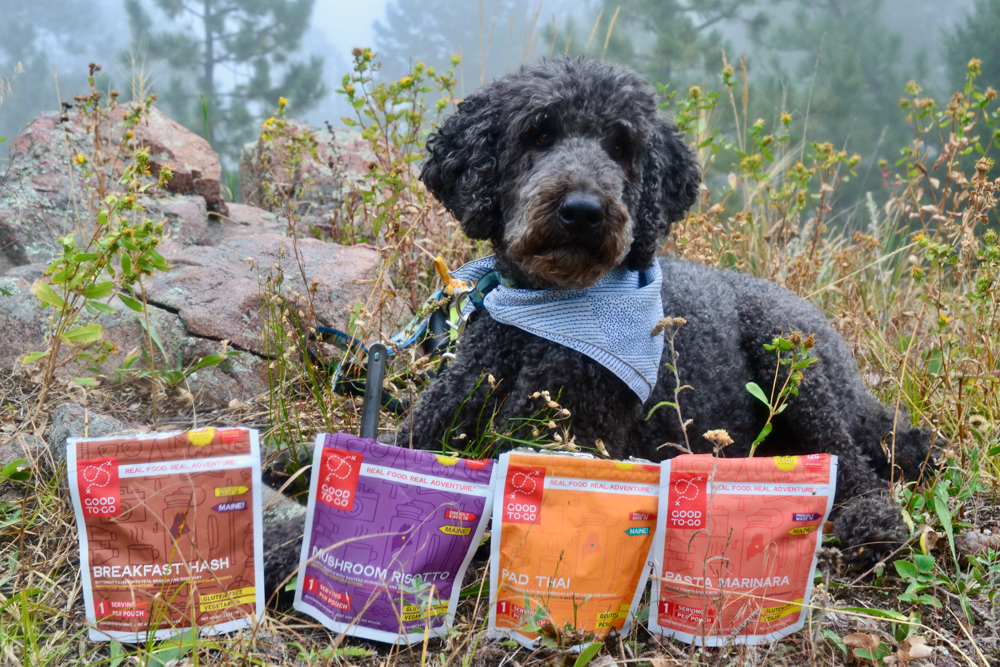 Ease of Use
Sam Kilburn
As simple as it comes. The directions are clear and easy to follow. I could see some folks wanting an exact volume of boiling water to add instead of "a little more than one cup", but in my experience estimations are easier when camping.
Brenna Fletcher
Preparing this was super easy, just add boiling water! I ate some on its own and then wrapped some in a tortilla which was even better.
Bryson Webb
The breakfast scramble was easy to rehydrate once I started adding more water to it. Easy to mix. Easy to eat.
Heather Smith
Preparing it is a breeze – just add hot water and wait.
Nutritional Value
Sam Kilburn
The breakfast hash has the most impressive ingredient list I've ever seen on a backpacking meal. As you can expect, the nutritional value is high on this morning meal. High in potassium and fiber, this will set you on track for a full day of hiking, fishing, biking, or other adventure. As with all of Good To-Go's meals, I think the portioning is on the small side, but the 2-serving option is always available.
Brenna Fletcher
I am not a nutritionist but I do pay attention to the nutrition of the foods I eat. I would like for the breakfast hash to have more protein to start off the day. It seems like a lot of sodium, but I appreciate the calcium, iron, and potassium.
Bryson Webb
With almost everything in here being a vegetable, this was a very healthy breakfast. The only item that made this not vegan is the feta cheese.
Heather Smith
Packed with 11 grams of protein and 360 calories, it's a substantial breakfast.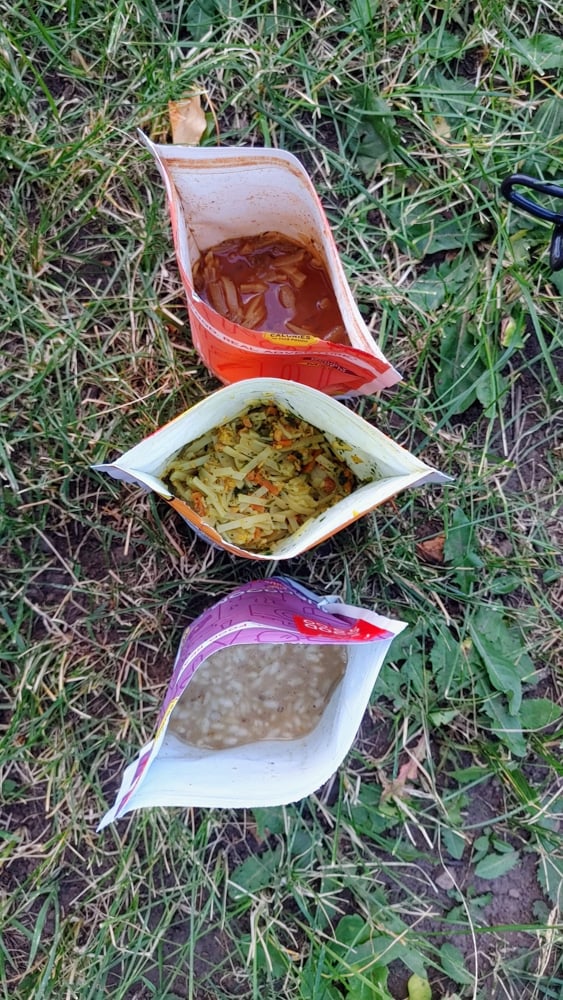 Quality
Sam Kilburn
Overall extremely good. High quality ingredients, easy to use, packs down small, and great taste. I'll absolutely be purchasing more of these.
Brenna Fletcher
I love the natural ingredients without preservatives!
Bryson Webb
Quality was great once everything rehydrated with extra water. I also see this as a very simple meal that could be made and dried at home for much cheaper.
Heather Smith
Crafted from carefully chosen ingredients, like butternut squash, spinach, and rosemary, it oozes quality.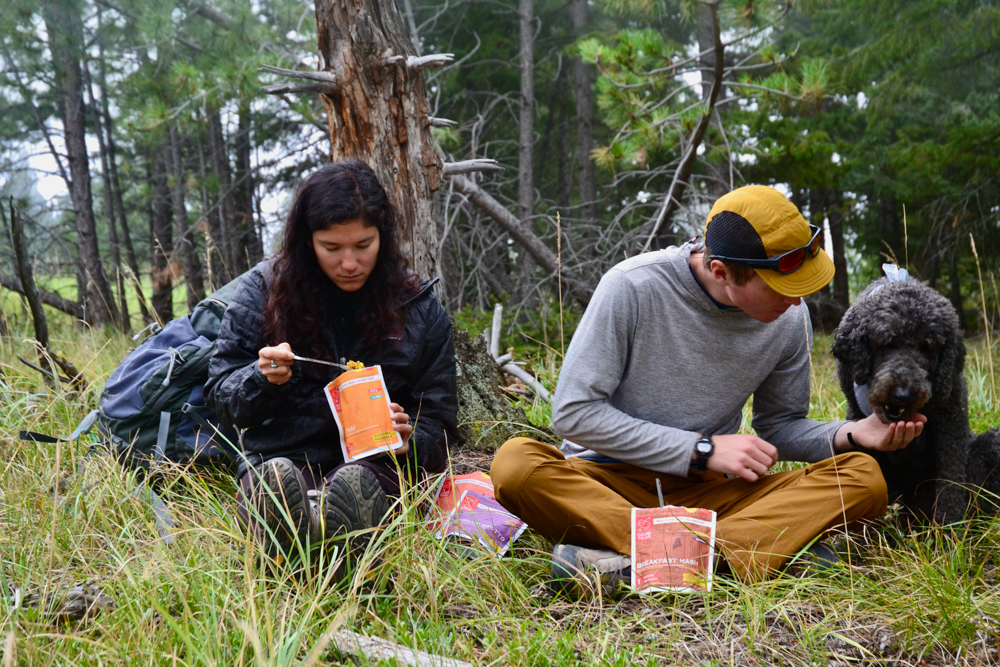 Packaging Durability/Packability
Sam Kilburn
The packaging on Good To-Go's meals is extremely good. I've put the packaging through the wringer on some multi-week trips, to the point where the label has begun to wear off. However, the structure remained intact and waterproof, and the meal rehydrated with no issues. The packages have some air in them at times, but it's unclear if that's because I live at elevation in Colorado.
Brenna Fletcher
These meals are very durable and were not damaged at all in my pack. I love the designs and colors and especially the humorous writing, too. I could probably go for a smaller serving in a smaller package.
Bryson Webb
The packaging was very deep for how little food was in all of these. I would suggest using a long spoon to eat these with. Ones used for milkshakes work well.
Heather Smith
The packaging is compact and robust, perfect for your adventures.
---
Shop the Good To-Go Backpacking Meals on Outdoor Prolink. Not a member? Apply today!