ProView – iKOR Labs CBD Warming Relief Stick
For this product review, I tested IKOR Topical Warming Relief which was delivered to me by IKOR in a 125mg or 0.5oz tube. When I removed it from the packaging, it looked like an oversized stick of lip balm. However, I quickly learned that the contents inside of this small tube are both pleasing and effective.
iKOR Labs CBD Warming Relief Stick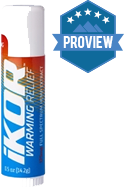 Product Description: Our proprietary formulation of full-spectrum hemp extract and a variety of other natural remedies works the way you want it to. Applied directly to the affected area as little or as often as desired.
Offer price: MSRP: $24.99
Convenience

Sniff-Test

Effectiveness

Value
Summary
A CBD product made in Boulder, Colorado that can help you recover more quickly from high output activities and long days on the trail. Add it to your recovery toolbox and start feeling positive results right away.
Pros
Topical treatment
Low Odor
All Natural Ingredients
Cons
The 125mg tube left me wanting a larger size for easier application
The cost of this product is quite high
There are varying viewpoints on the effectiveness of CBD products. However, for this review, I objectively examined my specific ailments that crop up when performing high-output activities such as mountain biking. From there, I monitored how I felt after applying the IKOR Topical Warming Relief product to my skin in those affected areas.
I found that this IKOR product was easy to use, did not irritate my sensitive skin, and quickly provided pain relief.
Convenience
This product receives a 5 out of 5 rating when it comes to convenience.
Having this product in an easy-to-use tube that resembles a stick of lip balm makes it effortless when applying it to the skin. Simply remove the cap, twist the bottom to expand the product upward and out of the tube, then massage the product into the skin for best results.
The 125mg tube is small enough to fit into a bike jersey back pocket or into a small fanny pack while mountain biking.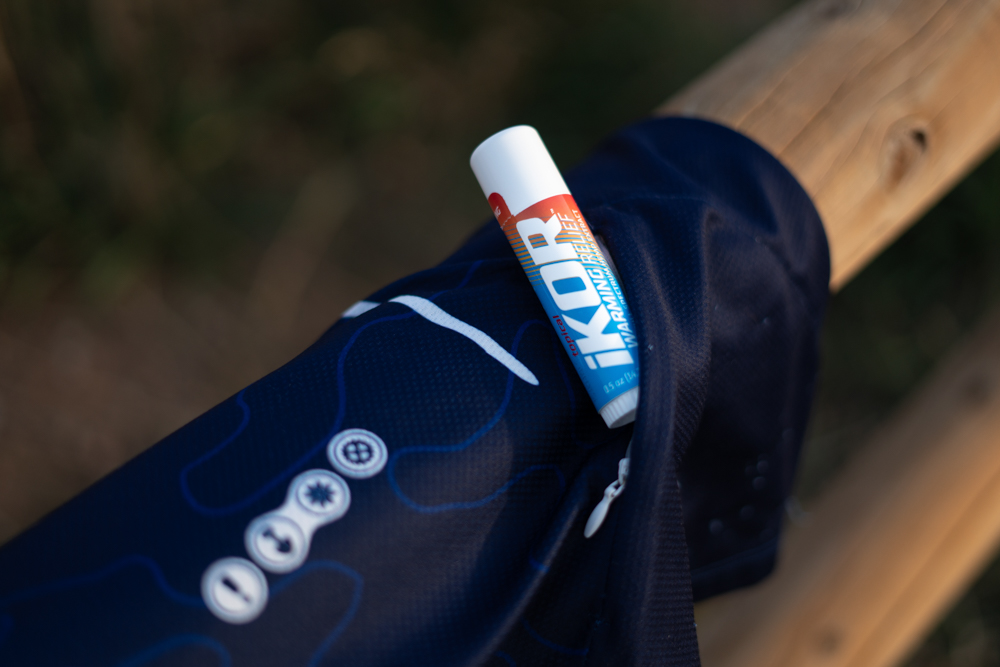 Sniff Test
One of the most pleasing things about IKOR Topical Warming Relief is the fact that it doesn't smell bad. This is one of my pet peeves with mainstream topical pain relief products. They normally smell so bad, that they make your clothes put off a strong menthol odor. Other people can also smell you coming from a mile away, so you can't wear it to the office or to post-workout get-togethers.
This IKOR product has a faint odor that is fairly pleasing and won't ban you from the local pub. Therefore, it gets 5 stars in this fun category.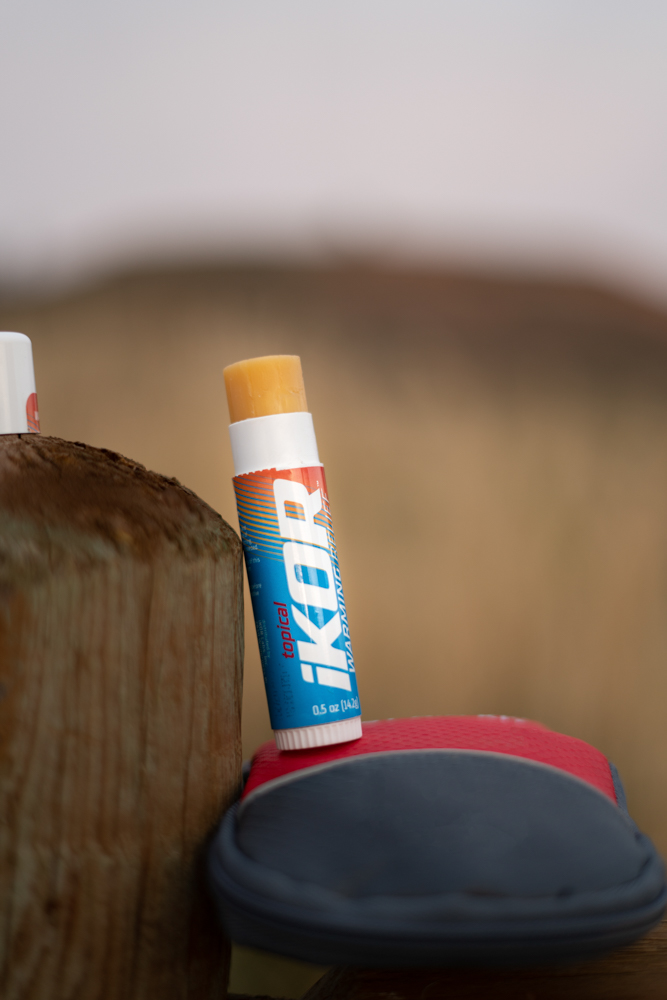 Effectiveness
I have had some issues in the past with foot and knee pain after long mountain bike rides and was recently able to test out how well this IKOR product helped me recover from those ailments.
A group of friends and I recently entered the Dakota 5-0 mountain bike race. However, with COVID, the physical race was canceled and it went virtual instead. What this meant is that we had to ride the 50 miles on local trails in the Northern Colorado area instead of making the drive over to South Dakota. I mapped out a technical, 50-mile course in Fort Collins and rode it in September. The course consisted of over 6,200 feet of climbing, 70% intermediate trails, and 30% advance trails.
At the end of the day, I felt pretty good but still experienced the foot and knee pain that I normally encounter on long rides. That evening before going to bed, I applied IKOR Warming Relief to the top of my foot as well as to both of my knees.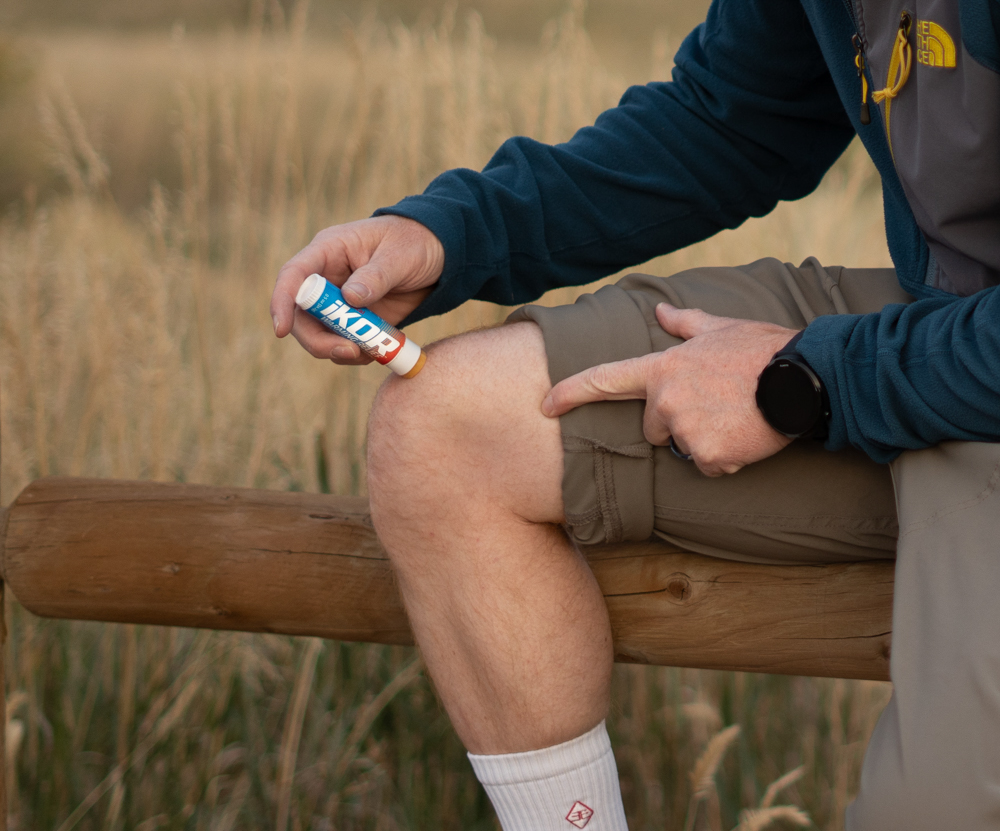 The product went on smoothly and was easy to massage into the skin. There was no strong odor and it was easy to then wash off of my hands after application.
The next morning when I woke up and got out of bed, I experienced no more pain in my right foot or in either of my knees.
Since that time, I have been on additional mountain bike rides and have used the IKOR product after each ride with the same results. It has done an excellent job of reducing swelling and relieving pain after each ride.
Although it is not a permanent pain reliever, I found it to be a great tool to have in one's recovery toolbox.
Value
Although a little bit of this product goes a long way, at $24.99 MSRP, the IKOR Topical Warming Relief seems a bit pricey for a 0.5-ounce tube. When compared to similar products that are available on the Internet the IKOR product tends to be a bit higher cost. This could be due to the difference in the ingredients used and the manufacturing process performed.
I would prefer to see the price point on this topical remedy be reduced into the $12 – $15 range to make it more compelling to the consumer.
PRO TIP:
For the best pain relief results, apply IKOR Warming Relief directly to the skin. Then, rub in the product with your hands while massaging the area for about 3-5 minutes. Let it go to work at relieving soreness, aches, and pains.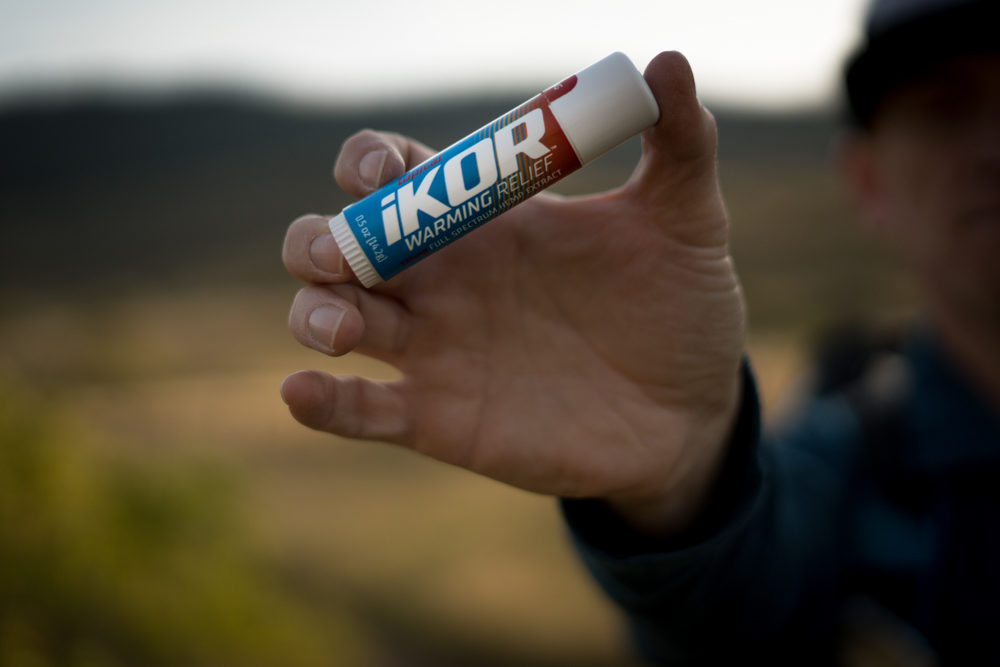 Here's a quick list of features and specs, direct from the IKOR website:
Features
Anti-Inflammatory
Anti Oxidant
Bee Friendly
Non-GMO
No Isolated or Synthetic Cannabinoid
Ingredients
Olea Europea (Olive) Oil
Cera Alba (Beeswax)
Prunus Amygdalus Dulcis (Sweet Almond) Oil
Butyrosperum Parkii (Shea Butter)
Symphytum Officinale (Comfrey Leaf) Extract
Cannabis Sativa (Hemp) Seed Oil, Polyglycerol-3 Beeswax (Cera Bellina)
Mel (Honey/Miel)
Bee Pollen
Propolis Cera
Royal Jelly
Calendula Officinalis (Calendula) Flower Extract
Tocopherols (Vitamin E)
Arnica Montana (Arnica) Extract
Cinnamomum Camphora (Camphor)
Melaleuca Leucadendra (Cajeput)
Zingiber Officinale (Ginger)
Mentha Piperita (Peppermint)
Copaifera Officinalis (Copaiba Balsam)
Capsicum Annuum (Cayenne) Extract
Curcuma Longa (Turmeric)
Hemp Cannabidiol
➳ Outdoor Prolink in partnership with IKOR, provided equipment and associated materials for this review. All photos are a courtesy of LaGuardia Adventure Photography.
Shop the iKOR Labs CBD Warming Relief Stick on Outdoor Prolink. Not a member? Apply today!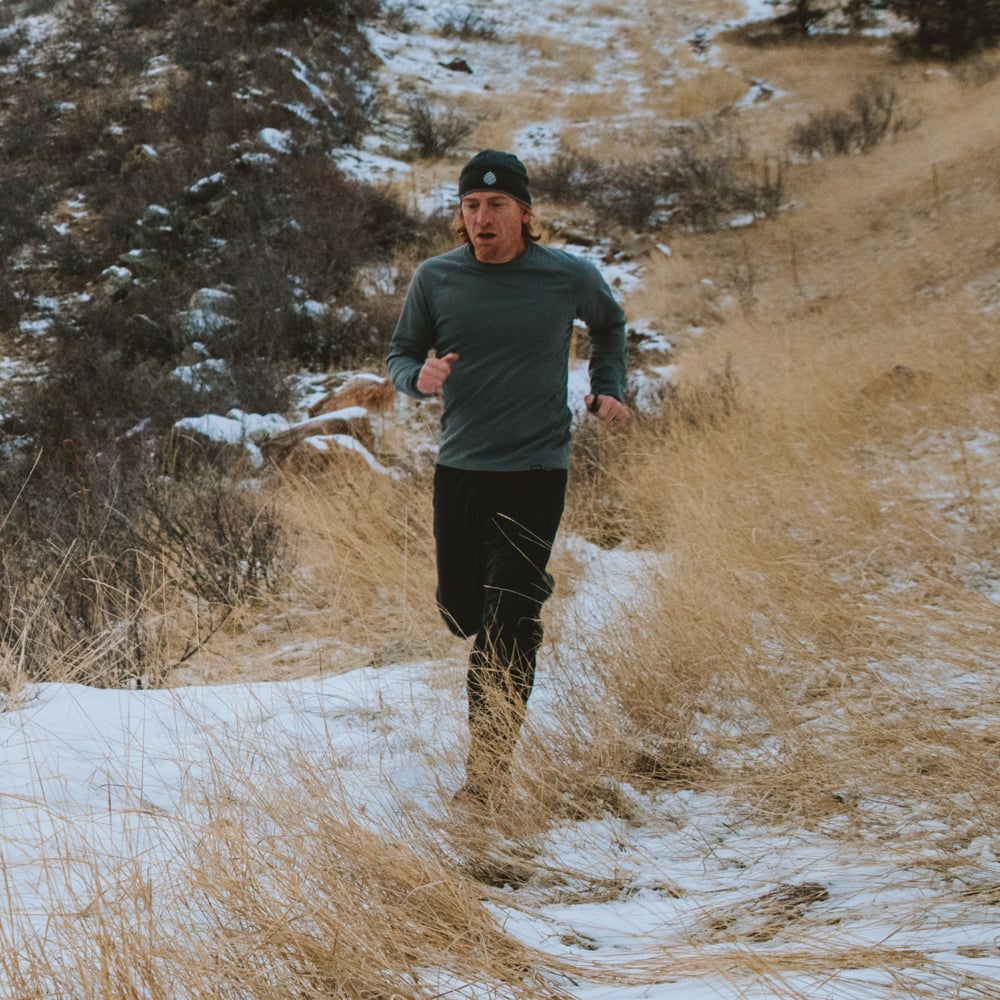 John LaGuardia is a Colorado-born, American adventure photographer who has worked in outdoor industry retail for many years. It all began back in the late 80's when he started up one of the first Colorado snowboard shops. Since then, he has worked with outdoor brands associated with snowsports, watersports, mountain biking, backpacking, trail running, and photography. His current work includes commercial photography and films that are related to outdoor active lifestyles. You can often find John out photographing nature and participating in the same activities as his subjects. You can connect with him on Instagram at @johnlagphoto