ProView – ORTOVOX 3+
It's odd to have a piece of gear you hope to never have to use in a real-life application. There are a few other pieces of gear that fit into this category- my personal locator beacon, my rescue harness for my dog that I use while we're mountaineering, and the smooshed and stale snacks in the bottom of my backpack.
ORTOVOX 3+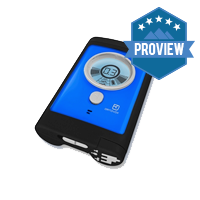 Product Description: With the 3+ you are in charge ! The patented SMART-ANTENNA-TECHNOLOGY ™ with intelligent position recognition automatically switches to the best transmission antenna. You will be found easier. We make no compromises in terms of searching either. The 3+ is equipped with all the features of a modern, digital 3-antenna device. The illuminated real-time display tells you the direction, distance and number of victims. The tendency display, combined with the intuitive search acoustics, leaves no doubt when operating in fine search mode. Once located, victims can be removed from the display using the flagging function. The motion-sensor-based follow-up avalanche switchover ensures additional safety. We have also thought about the future: the 3+ can be updated and protects the environment with just a single battery.
Offer price: MSRP: $310.00
Quality

Features

Durability

Friendliness to the Earth
Summary
This beacon helped to quell any additional fears I had by being intuitive to use and precise. It's a solid part of my backcountry safety gear system, though, I hope to never use it in a real-life scenario.
Pros
Intuitive
Uses one battery
Durable
Cons
A little hard to pull out of the carrying case.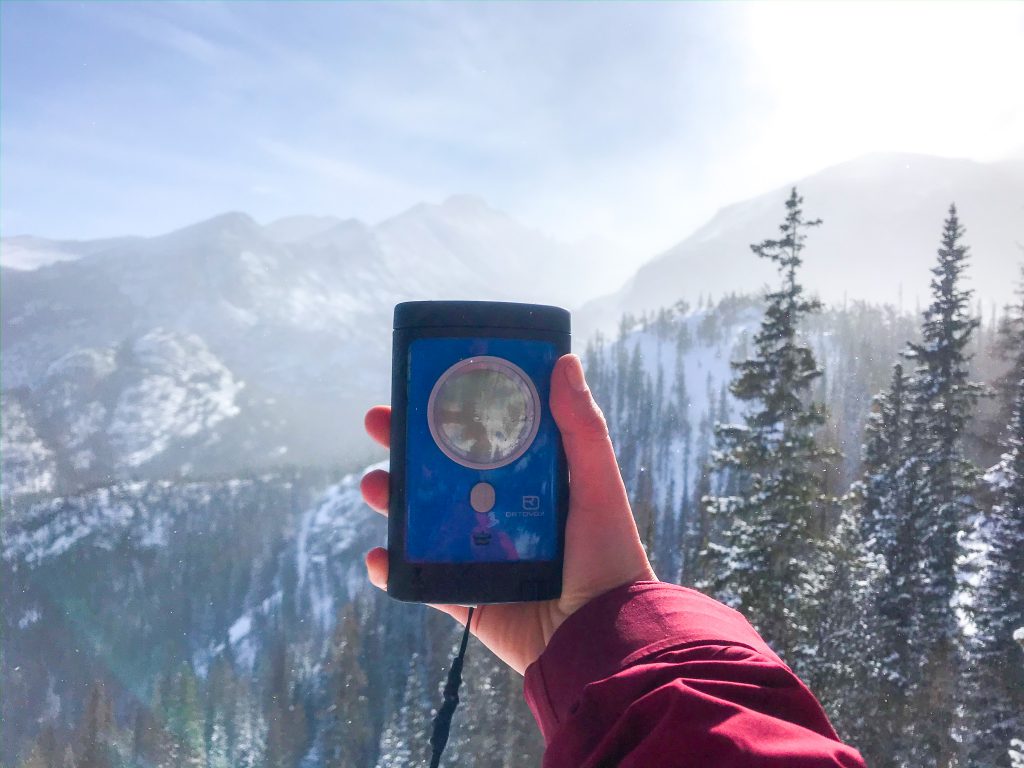 As my years in Colorado tick away, I am getting grumpier and grumpier with the crowded ski resorts. The only option is to move away from lift assisted terrain and head out into the wilderness. I have resisted doing this for so long for many reasons: the price of admission (gear to both get up the mountains, and stay safe while there) and fear. The backcountry is scary. It feels like the wild west compared to resort riding. Anything goes– moose, twisted ankles, and the thing I'm most fearful of, avalanches.
To quell my fear I decided to sign up for a Level 1 AIARE Avalanche Safety Training Course with Colorado Mountain School in beautiful Estes Park, Colorado. This newb over here was going to learn how to recreate safely in the backcountry. And she was going to use the Ortovox 3+ to do it.
A beacon is one part of the three-part system that most winter backcountry users start out with. Beacon, shovel, probe. The trifecta of avalanche safety in the backcountry. All beacons have the same primary purpose. To be found in the case of an avalanche, or to find others who have been buried. After those two functions, you're looking for ease of use and extra features.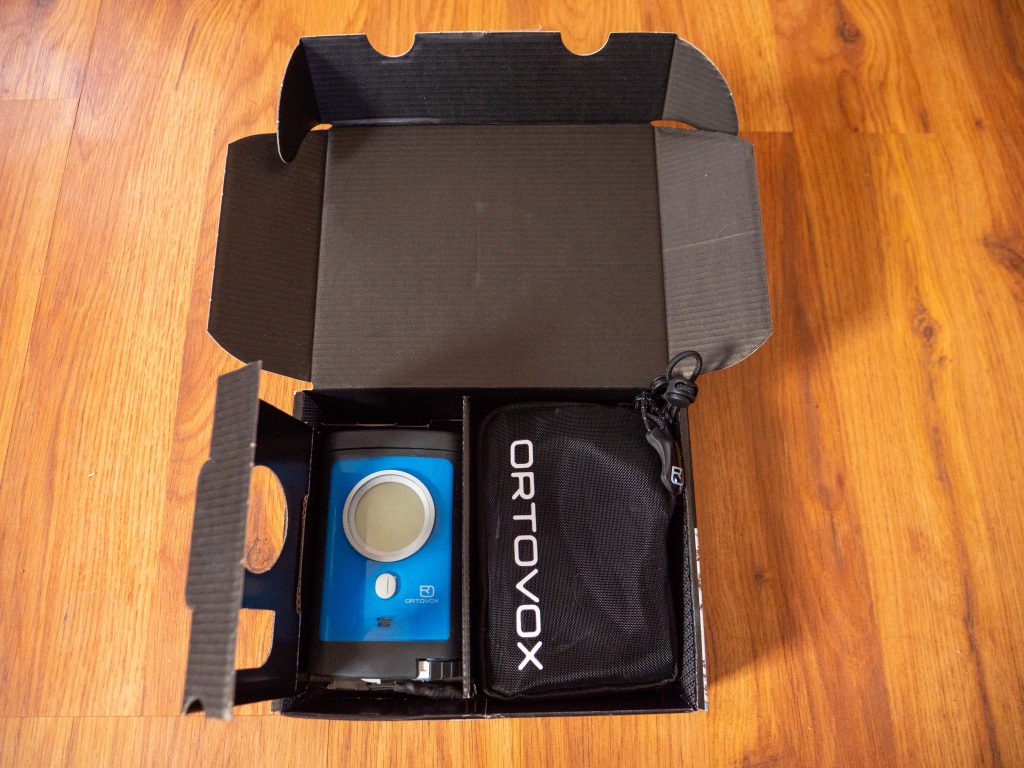 Ease of Use
The Ortovox 3+ is the first beacon I have ever laid mitts on, and I was able to use it easily the first time I turned it on. It comes with a carrying case that I found super comfortable, an instruction manual, and is loaded with a full battery (1AA Alkaline 1,5 V). It is ready to use right out of the box.
The ORTOVOX 3+ wisely separates it's on-off switch, from its search mode switch, in order to prevent accidental engagement of search mode. For simplicity, it has only one button on its face, which is used to flag or suppress a signal in case of multiple burials. ORTOVOX got rid of all non-essentials to keep it as simple as possible. This was helpful for learning the device, as well as practicing in the field during the Level 1 AIARE course.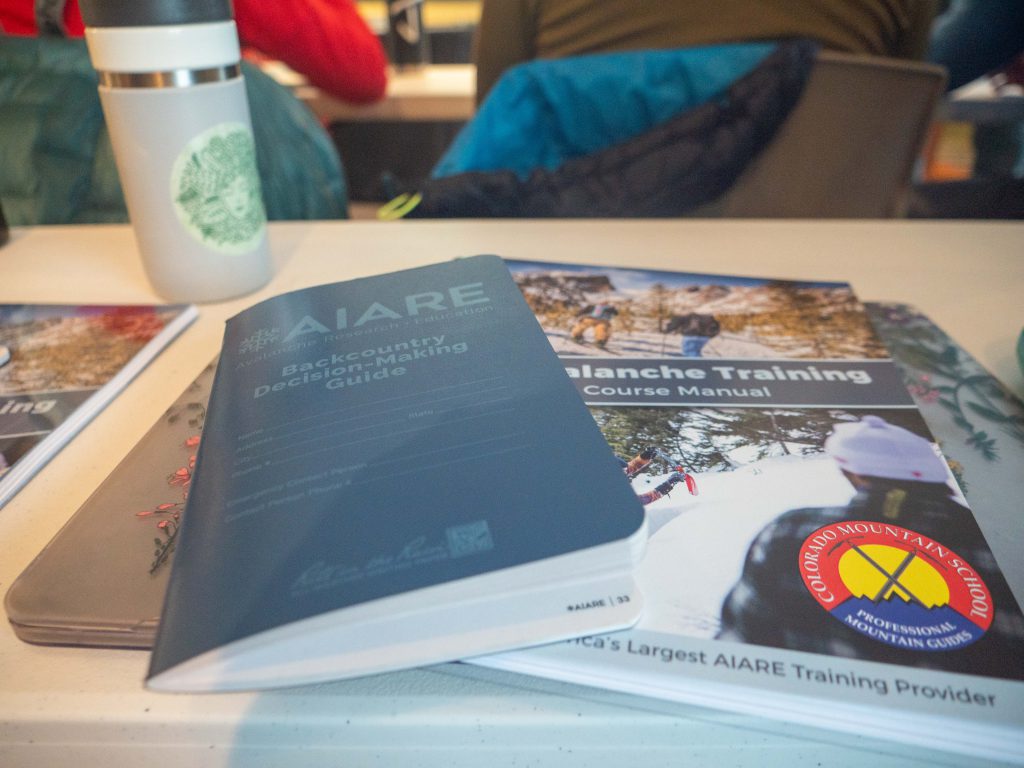 It was time to take the learning from in the classroom, to out in the field. I was nervous but prepared. The first thing we did was stand in a circle for a beacon check. No issues there! Then into the wilderness to do some practice rescues.
I was super happy with how easy it was to use. I felt confident right away once everything was explained to me and we ran through a few drills. The Ortovox 3+ uses visual and acoustic cues to get you to your buried item (backpack). The screen is easy to read and intuitive to interpret.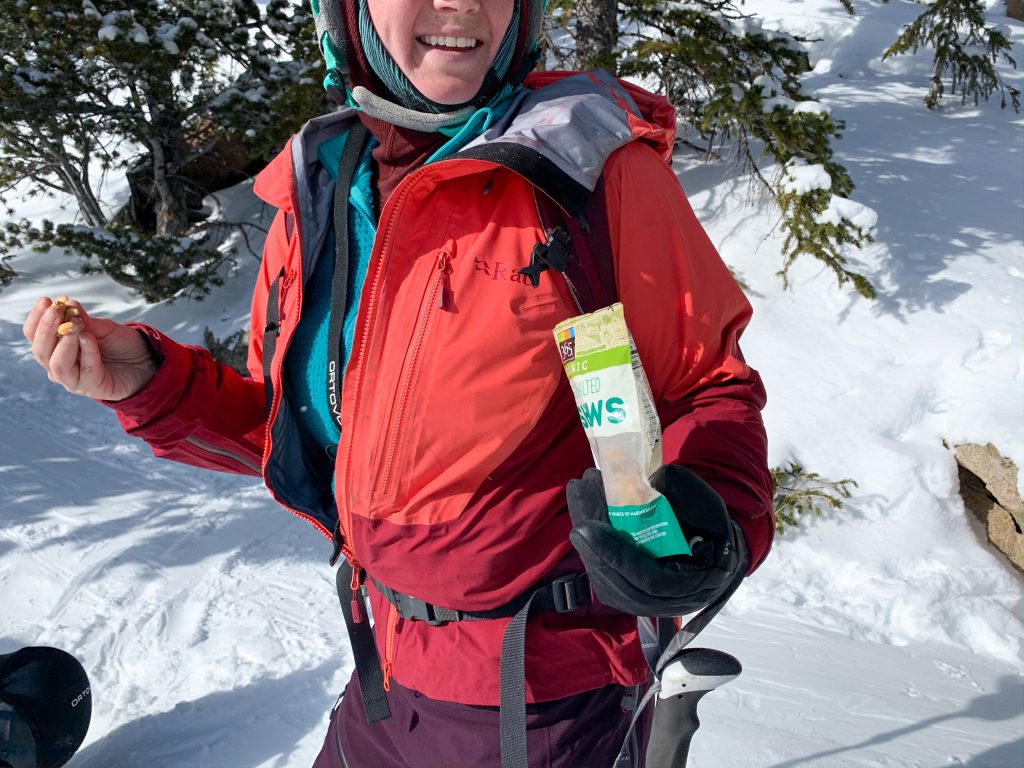 It is super easy to switch from rescue mode to search mode. One of the only places I fumbled was grabbing it out of the carrying case around my waist. The strap system makes it easy to adjust and place to beacon where you want it on your front, but the zipper is a little hard to find and work while wearing gloves. I'm sure the dexterity will come in time.
Performance
This is where the Ortovox 3+ shines. When searching for buried victims (backpacks) it was super accurate and I was able to get a positive beacon strike within a few strikes. It was super helpful to have one portion of my avalanche rescue dialed. Because it's so easy to use, I could focus on pulling my probe out and extending it correctly and practicing my shoveling form.
I learned so much in the Level 1 AIARE course it was overwhelming. But, using the Ortovox 3+ was intuitive.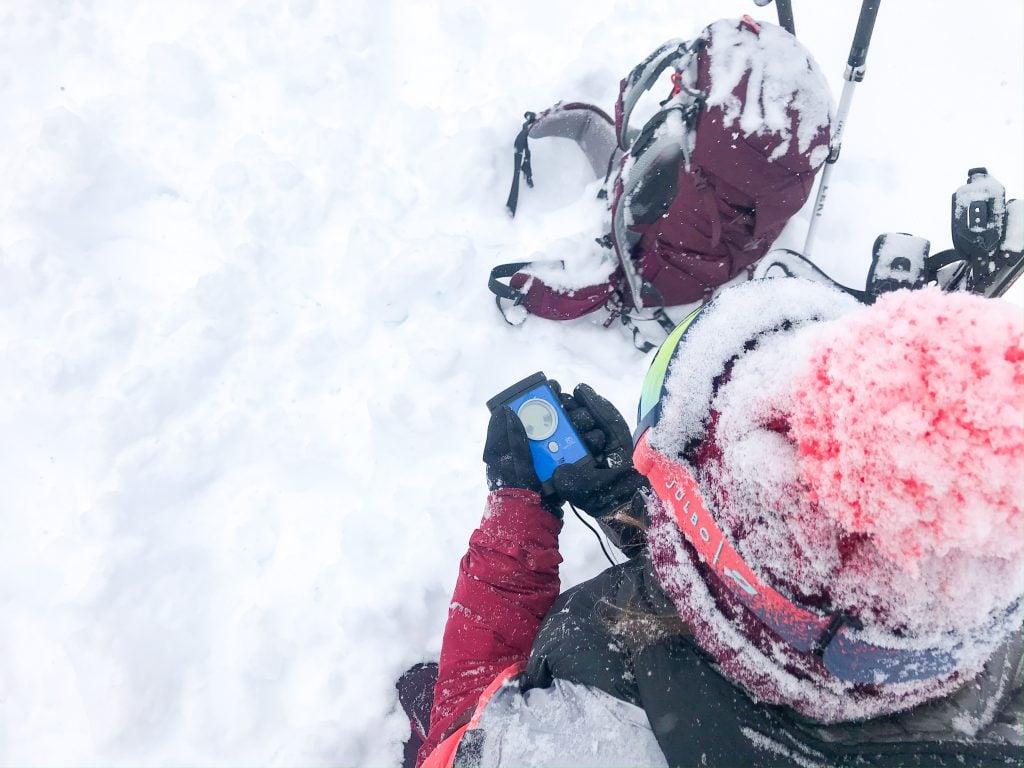 Features
The ORTOVOX 3+ is on the top of the beacon game with its use of patented technology found in no other beacon on the market. It uses Smart-Antenna-Technology ™ which allows the unit to transmit from either its X or Y axis antennae. By doing so, ORTOVOX resolved the problem that occurs when a victim, and or the beacon, is buried in a vertical orientation. As I learned in my course, a vertical orientation of the X-axis antennae reduces the transmitting strength and therefore range of the victim's beacon by up to 40%! Because the 3+ can switch its transmitting antennae to the Y-axis, you will be found easier with their beacon, no matter how you are buried. The backlit display clearly shows you direction, distance, and the number of victims within range. In the case of multiple victims, the glove-friendly flagging button allows you to flag, or suppress, the nearest signal so you can easily begin your search for the next closest victim. In fact, you can flag up to three victims allowing you to manage even the worst-case rescue scenarios. Keeping with its attention to the safety of the victim, the 3+ is programmed to automatically revert back to transmit mode if the beacon is motionless in search mode for two minutes. This protects the searcher from being buried in search mode if they are caught in a secondary avalanche (which recently happened in Colorado).
Another "victim-friendly" feature I liked is the use of an extra Recco Reflector, which allows the victim to be found by Search and Rescue and Ski Patrol in case their beacon is not transmitting. Also worth mentioning is the comfortable carrying case, the fact that it only used one battery, and the easy to interpret display. The beacon weighs 210g including the carrying case.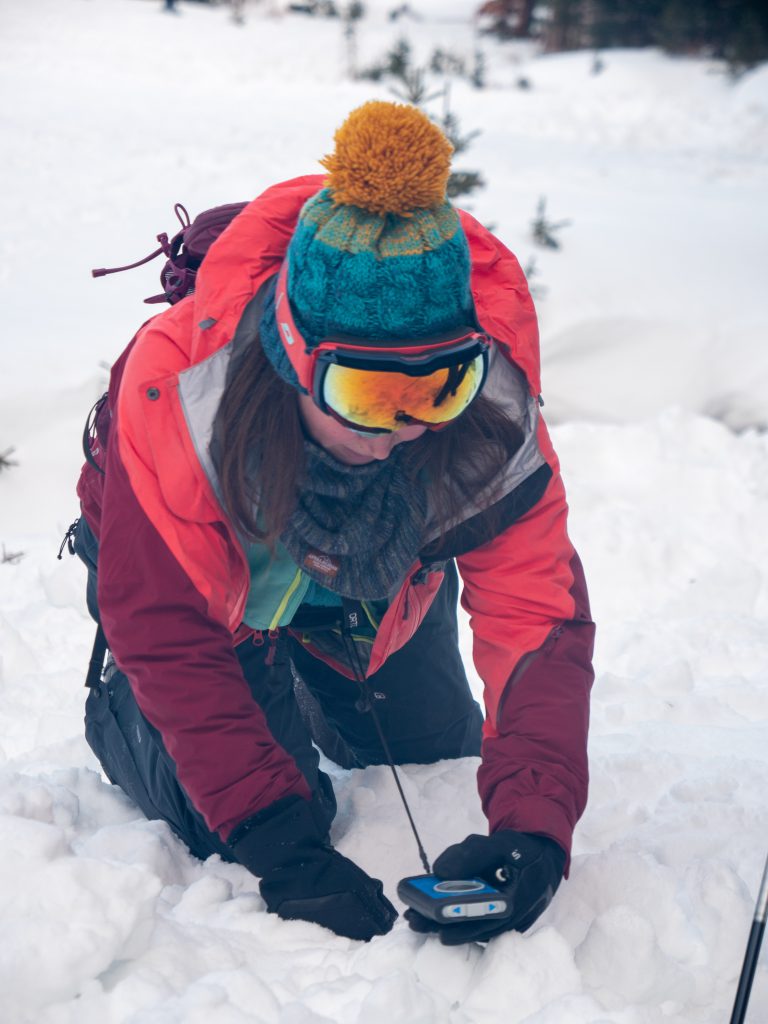 Friendliness to the Earth
While I can't speak to the environmental friendliness of the materials themselves, ORTOVOX did make the ORTOVOX 3+ update-able. When new technology comes out, you don't have to buy a whole new beacon. Also, the use of one battery is a nice feature. This makes it easy to throw just one extra AA in your pack before you head out. Although, it is stated you can only use 'real' batteries and that rechargeable batteries (my favorite kind) don't supply enough reliable power to keep the beacon functioning properly.
Room for Improvement
My only complaints are most likely due to my own clumsiness. I'm still rusty getting it in and out of the carrying case with gloves on. Other than that, I really enjoyed using the beacon and feel confident strapping it on before every backcountry adventure.
The Final Word
I completed the Level 1 AIARE Avalanche Safety Training Course with Colorado Mountain School and have way fewer fears about entering the backcountry. I highly suggest the course, which is offered by many different schools throughout the United States, to anyone who is thinking about recreating in the backcountry. This beacon helped to quell any additional fears I had by being intuitive to use and precise. It's a solid part of my backcountry safety gear system, though, I hope to never use it in a real-life scenario.
Shop the ORTOVOX 3+ on Outdoor Prolink. Not a member? Apply today!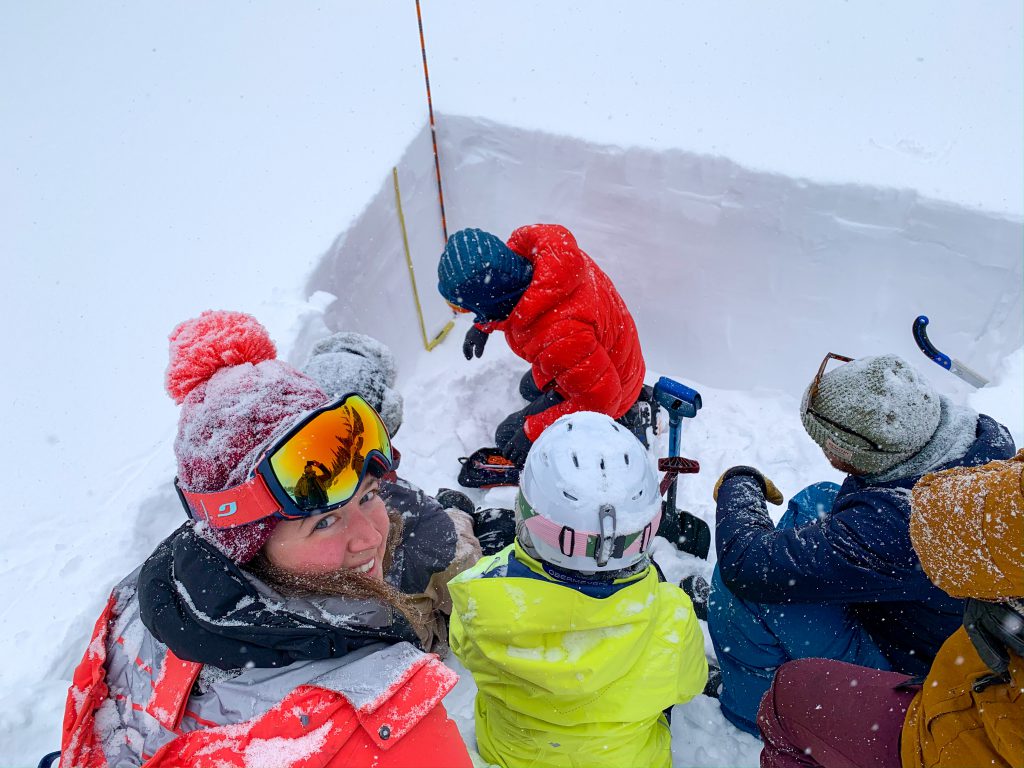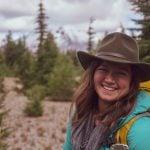 Roxy Dawson lives in a van full time and travels around the country working as an adventure journalist, searching for backcountry adventure, and using her dog as a pillow. Like most adventurers, she loves coffee, hot springs, and getting pretend lost. She works for Outdoor Prolink as the Content Marketer. She is trying to make a small positive impact on the world, and a larger one in her community. Follow her on Instagram at @roxyjan_