ProView – Primus Tupike Stove
This stove is beautiful. It is well assembled and has a sleek design. The look and style of it make it appear to be a very posh stove for camping, but the small added features might drive the price up higher than your average camper might want to spend.
Primus Tupike Stove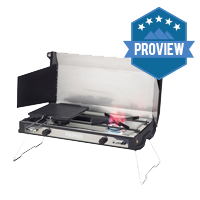 Product Description: Tupike Two Burner Stove has capacity for real cooking yet it's light and compact enough to easily carry along. With a stainless steel body, oak laths and brass details Tupike will age with pride and look better with every adventure. The oak laths give the lid a rigid and robust feeling and protects the stove from wear and tear. When open, the lid and the additional side windscreens ensure steady cooking, even in windy conditions. Tupike comes with a custom griddle plate with a non-stick surface for easy use and cleaning. The griddle plate is made from die-cast aluminum, which ensures a good heat distribution. The grids and the drip tray can be removed and cleaned individually. The solid materials and its robust design ensures years of reliable service. The stove is powered either by the smaller and lighter canister normally used for backpacking stoves or for more stationary use, the larger gas canisters. Gas is not included.
Offer price: MSRP: $249.95
Quality

Style

Design

Durability

Value
Summary
This stove is beautiful. It is well assembled and has a sleek design. The look and style of it make it appear to be a very posh stove for camping, but the small added features might drive the price up higher than your average camper might want to spend.  
Pros
Carrying handle that doubles as a locking lever
Soft fuel hose allows you to place the fuel in the most comfortable location
Legs get stove off of the cooking surface
Integrated igniter 
Very sturdy feel
Easy to clean
Cons
Small burner
Wind guards are small and not sturdy
Storage for the regulator is difficult to use
Legs could be more sturdy
Sharp edges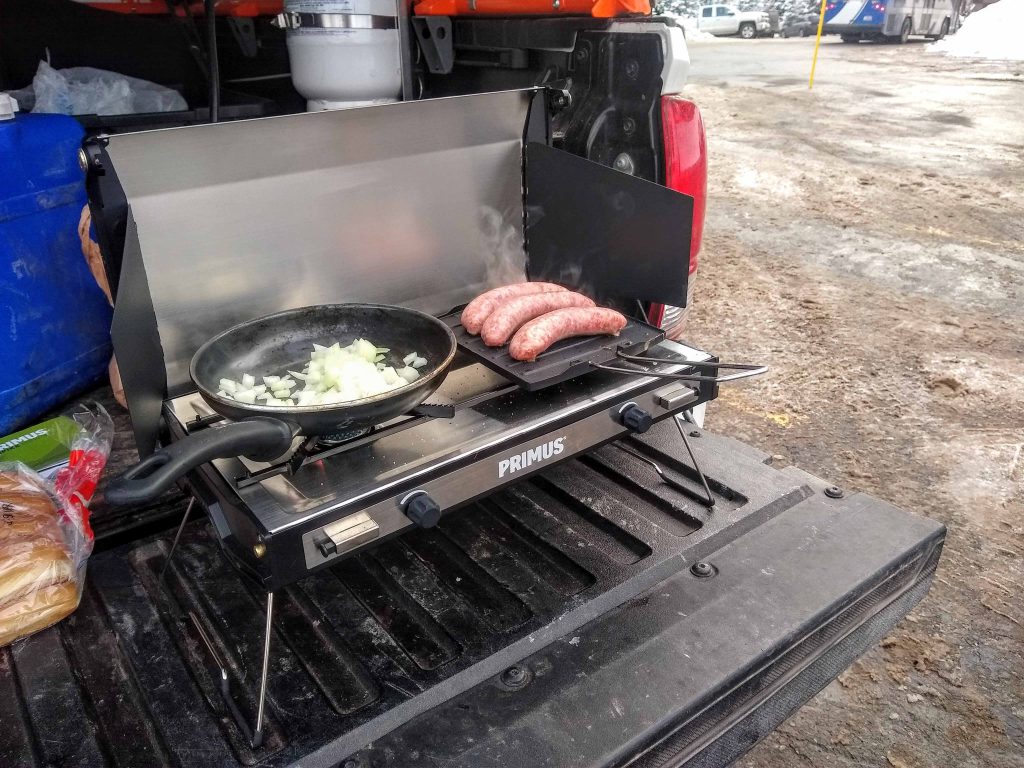 Bringing luxury to my home-away-from-home kitchen is the Primus Tupike two-burner stove. This Oak lined stove makes my overland truck capable of cooking a variety of meals while traveling and cooking in style. However, the added features bring a price that might cause some outdoor enthusiasts to be cooking nothing more than rice and beans on their new decadent stove.
I had four days to wander between work shifts and I decided to take my adventure mobile to Idaho to ski the backcountry and resorts that lined the sawtooth mountains. The Tupike stove fits perfectly on my tailgate and the legs flip down to add 6" of height to the stove without sacrificing storage space. The legs wobble a little, but the wobble is nothing too significant because the added 6" of height makes for a very comfortable cooking height. The stove is a little bit smaller than your average two-burner camping stove but only by an inch or two. The cooking surface, however, feels larger. It's great how it feels bigger when cooking but is actually slightly smaller when it comes to storage.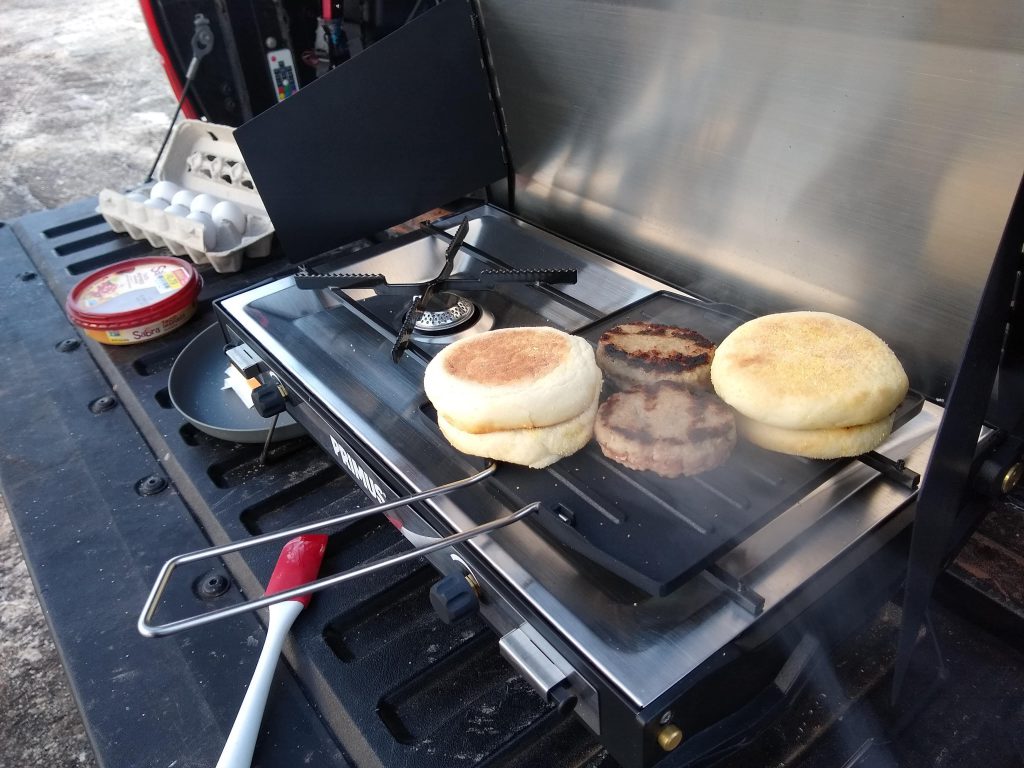 Features
Just looking at and feeling the stove, it is beautiful! It's mostly stainless-steel which is an amazing cooking surface that most professional kitchens have. Oak laths and brass details pattern the outside and give it a professional appearance and overall sturdy feel.
I love the added sparker to light the stove! It's a small feature that brings much ease to the chef. The wind guards, however, are the downfall of this product. They are flimsy, small and just blow around with any wind. These need a more rigid hinge and there is plenty of room to make them bigger.
Function
The weight is fairly normal and slightly lighter you're your average two-burner, weighing in at 9.1 ounces. The handle makes it very easy to carry and lock away (Even though the edges are sharp and could use some sandpaper). Clean up is very simple because the lower catch tray can be removed by simply lifting straight up; no need to remove other equipment. A side note is that the burner crosses must be flipped over before the lid can be closed. This is not good or bad, just something to remember.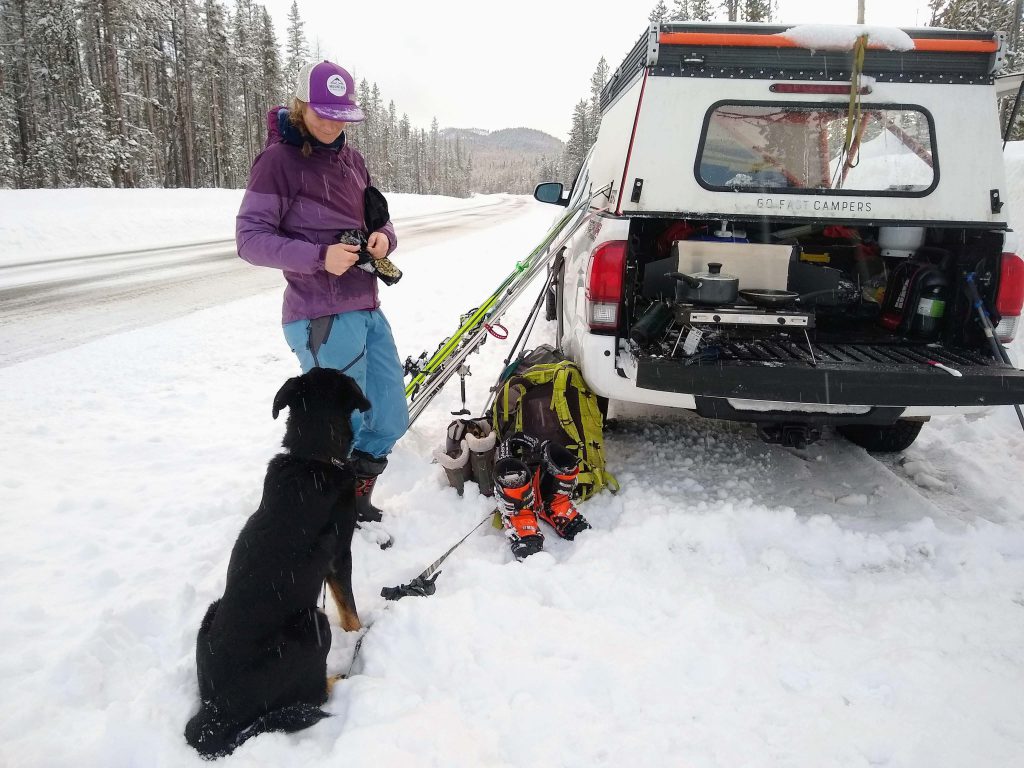 At 7,000 BTUs per burner, these are not the hottest burners but they still get the job done. I don't like how small the burner is because it is more difficult to cook large pans of food evenly. However, I do feel that because the burners are smaller, they are a little more wind resistant that larger burners (maybe this is why they didn't put much effort into the wind guards?). I do like how easily adjustable the burners are; I can easily set the burner to simmer without being worried it will turn the flame all the way off.
Overall this stove is a solid two-burner stove. These are a few small features I want to add some feedback on:
The propane regulator: I really like the soft hose where you connect the propane to the stove. It comes out from underneath the stove and allows you to place the bottle or hookup out of the way of your cooking. There is a storage compartment on the underside where you can tuck it away but the bungee cord that holds it in is so stiff and awkward that I usually just let it dangle wherever. It would be nice if it was a quick snap or hook rather than the awkward bungee.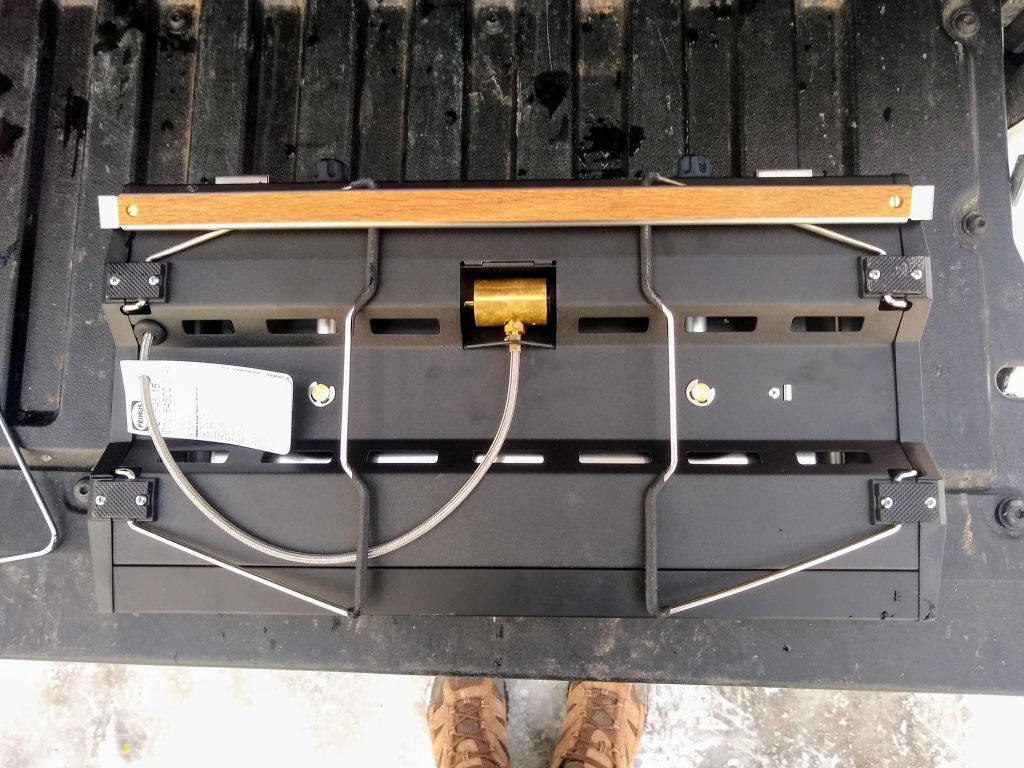 The added Propane prop up tool: I had no idea what this was at first and took me a few minutes to realize. There is a little A shaped bar that you can use to prop up a one-pound bottle of propane to keep it from rolling around. I didn't use this much because I use a 5lb bottle in the back of my truck. This is more or less a funny small added feature.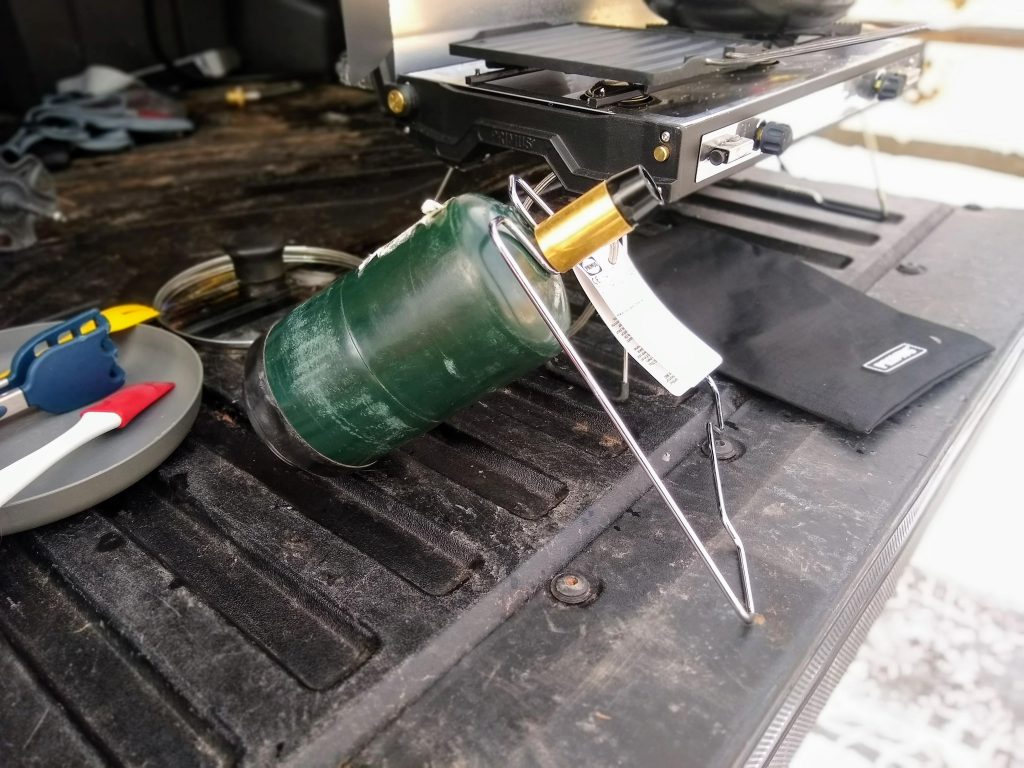 The nonstick cooking tray: this is a nice little added piece of equipment. The quality is below that of the stove and so I would have to say it is average. I used this 3-4 times before I just said no thanks and kept cooking with what I knew to use. It worked great when I cooked sausage but not as well with brats and burgers. I now just use my own pan that I have been cooking with for years.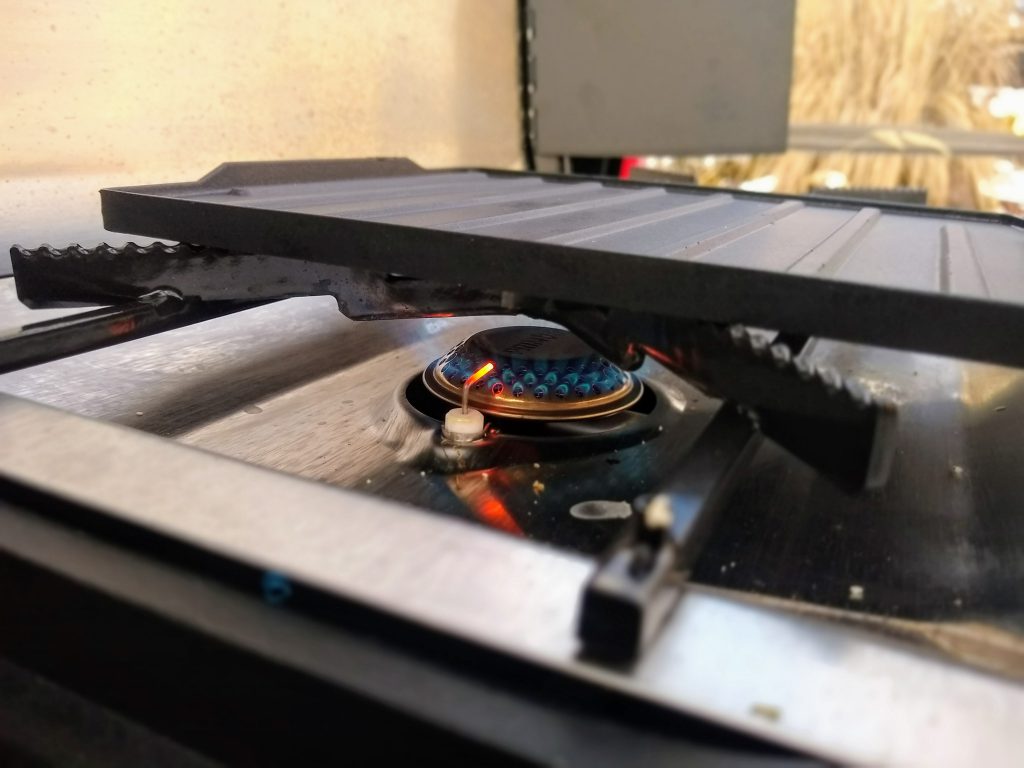 Price: when looking at the price tag of this stove I had very high expectations. While this stove did preform very well and actually outperformed any two-burner camping stove I have used, I would only suggest this stove for one who is not concerned about price. Most two burner stoves can function the same as this stove did minus a few small features.
The Final Word
The stove is beautiful and full of features. It gets the job of cooking done very well, however, this stove is still outside my price range. For a stove that retails at $250, I think it only performs for a stove that should be half that price. Then again, Primus is a great brand and strives to make products that will last for generations.
Shop the Primus Tupike Stove on Outdoor Prolink. Not a member? Apply today!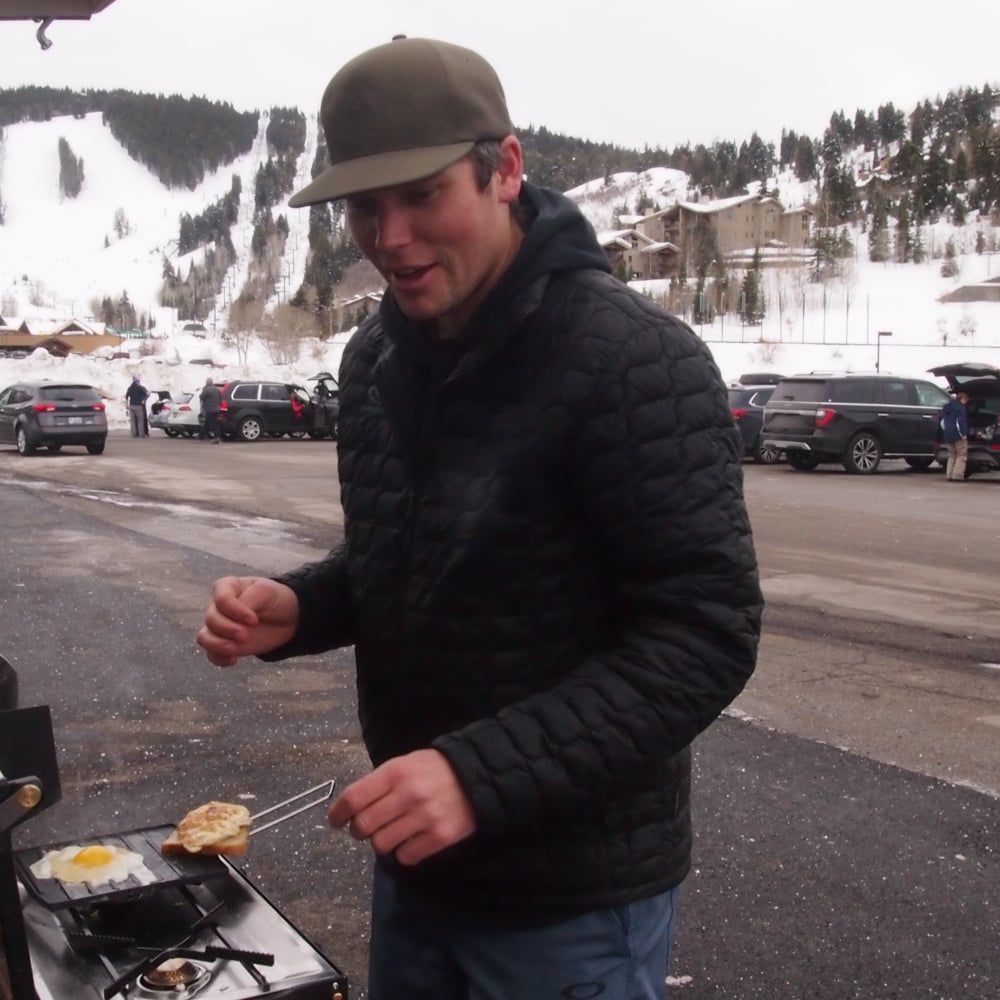 Bryson is a full-time firefighter/paramedic who also works in a variety of outdoor professions including ski and bike instructing, adaptive sports, and student guiding. When Bryson is not working one of his many jobs, he is living out of his truck that takes him on outdoor adventures all around the beautiful state of Utah.