ProView – RMU Core Pack 35L
Now an international outdoor company, RMU began as a group of innovative ski bums wanting more from the products they used to pursue their passions. Long after pressing custom skis in a basement, their products remain technically relevant and purpose-built. This legacy lives on through the Core 35L, a product that was no doubt designed by innovators. The Core 35L accompanied me spring skiing, cragging, and commuting – satisfying the requirements of all three activities with grace and style, but really shined as a piece of my work kit. 
RMU Core Pack 35L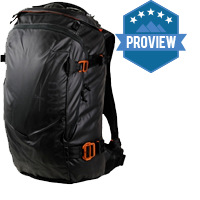 Product Description: The Core Pack is a go anywhere travel pack for the outdoor enthusiast. So no matter what situation you are in, you will have a pack ready to handle the environment. From climbing in Indian Creek to skiing in Chamonix, we have created technical designs to encourage your adventure. The core pack has 35L of capacity but can still fit in an overhead compartment on any flight. Built with the most durable waterproof fabric we could find it can be tosssed around under any jet as well.
Offer price: MSRP: $249.00
Fit

Features

Quality

Functionality
Summary
If you are looking for a pack that can do a little bit of everything, look no further then the RMU Core 35L. Billed as the "go anywhere travel pack for the outdoor enthusiast", RMU nailed versatility and functionality in design while creating an extremely durable and comfortable product. Though it may sacrifice a bit of specificity when it comes to technical features, the Core 35L offers excellent storage, bulletproof construction, and a comfortable ride for all four seasons.
Pros
Highly versatile volume and storage options

Durable construction and materials

Impeccable fit

Lifetime warranty
Cons
Compression buckles prevent quick access to tool compartment

Compression buckles work loose over time; no teeth on smooth webbing, keepers are not easy to deal with

Price is higher than average for comparable non-specific outdoor packs

 
Features/Design
Functioning as a ski touring pack, the Core 35L generously satisfies the needs of a backcountry traveler. A spacious tool pocket holds all the works including a 320cm probe and an extra-large shovel, with elastic webbing loops and a divider pouch to assist in organization. The main compartment features double zippers on both sides, three separate elasticized pouches, and clips for a hydration bladder (and optional laptop sleeve). The pouch quantity and placement really help segregate the storage space into different functional areas, eliminating dead space and the black hole effect. The goggle pocket on top underneath the handle I found ideally placed for sunglasses, a wallet, keys, and a cell phone. A helmet-carry clips into existing corded loops and stows behind a small zipper on the front panel, and a double-sided Cordura sleeve serves as an exterior 'skin' pocket – a great idea, perhaps, but actually stowing your skins there would be seriously tempting fate. 
Heavy duty compression straps are secured by aluminum buckles on the top and bottom, serving as the primary ski carry. Both the helmet-carry and the compression straps prevent access to the tool pocket, however, thus eliminating the option for quick access to safety equipment. These straps initially came with elastic keepers which were difficult and time consuming to adjust. When removed, however, the webbing loosens significantly over time, especially if hiking downhill with skis on your back. An A-frame ski carry is also an option, but the loosening effect of the webbing was such a problem I wouldn't recommend it. A rougher textured webbing or a buckle with teeth would prevent this from happening. Ice axe loops are available, however, I would consider serious ski mountaineering (hence, ice axes) outside of the technical scope of this pack. As a day-to-day touring pack for smaller objectives and spring skiing the Core 35L is a highly functional option.
The Core 35L also holds everything necessary for a day of cragging, and the compression straps make securing a climbing rope to the top of the pack easy and effective. The multiple handles and attachment points on the exterior are excellently placed and offer a variety of configurations for extra storage.
I found the Core 35L to be the most functional as a work bag. The durable construction, size, and organizational features fit perfectly into my kit as a wildland firefighter and hauled paperwork, lunch, radio, PT clothes and a laptop both away on assignment and day-to-day. The exterior material is extremely well suited to sitting in the bed of a dusty pick-up, being shoved into a utility bin, and baking in the sun, and can easily be blown clean and hosed off. For occasional administrative work the extra pouches kept things organized, secure and clean, despite the rigors the pack exterior is subjected to. The exterior sleeve pocket consequently keeps sweaty boot socks from contaminating the main compartments at the end of shift, which to me was a priceless feature. The overall size and capacity holds all the extras for a 14 day assignment without adding additional bulk and weight and affords me specific capacity for items outside of normal line and overnight gear.
Materials/Fit
I considered the pack's material and fit to be its most desirable features, next to ample and effective storage capacity. The exterior vinyl-coated Cordura repels water, dust, and mud and the wooden core provides featherweight stability and carries weight exceptionally well. Ample lumbar padding and flexible, breathable hip belt webbing hold heavy loads snug without chafing or digging, and thickly padded shoulder straps with an adjustable sternum strap keep movement to a minimum. This is by far the most comfortable multisport pack I've worn. 
Final Word
The RMU Core 35L is a pack of many uses, and the balance of rugged construction, well-designed storage, and versatile features make it highly functional to the outdoor generalist and ideal for work and travel.
Shop RMU Core Pack 35L on Outdoor Prolink. Not a member? Apply today!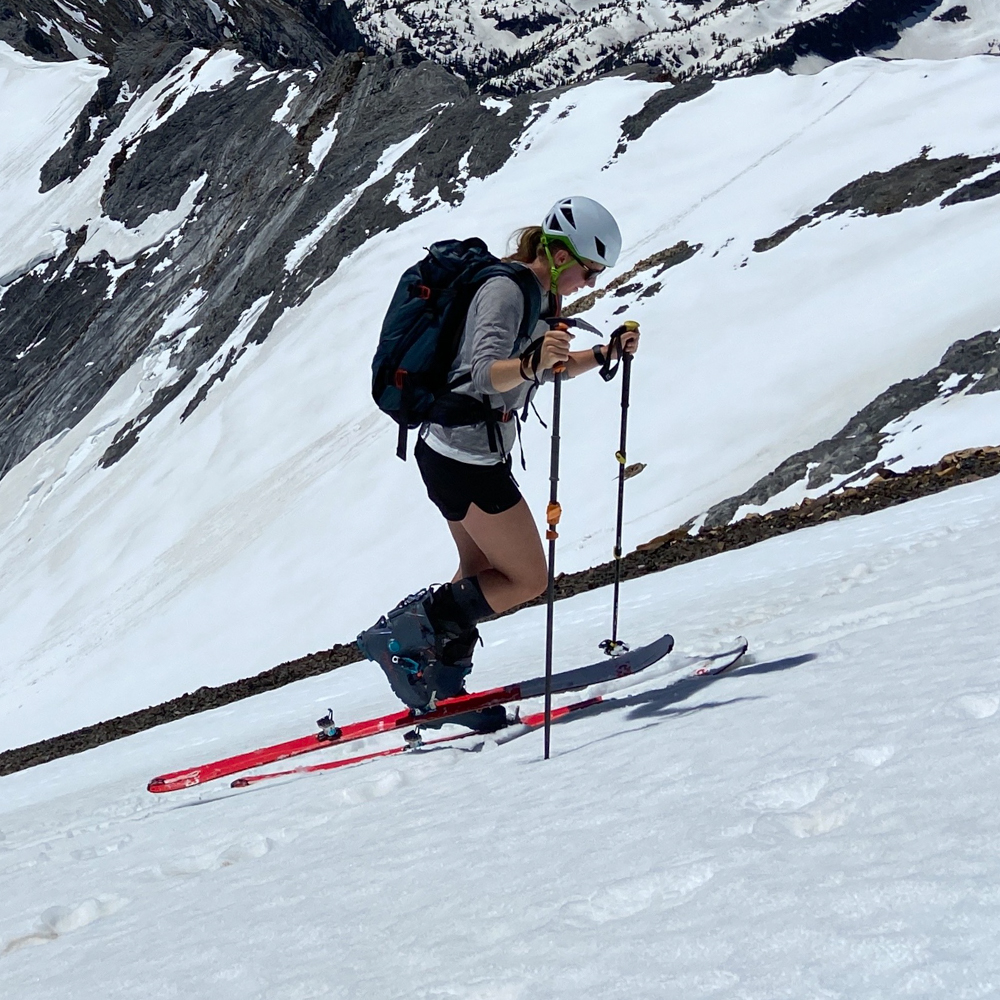 Sarah is a firefighter for the USDA Forest Service, an avid backcountry skier, trail runner, climber, and a grad student. She is also a contributor to backcountryskiingcanada.com and an RMU brand ambassador.