ProView – Thermarest Corus 20F/-6C Quilt
Soaking up the last bits of summer and transitioning into early fall, I loved having the Thermarest Corus 20F along for the ride while backpacking in the Indian Peaks Wilderness, sleeping under the stars in Taos, and a few impromptu camping trips around Colorado inbetween. I think we have all had our fair share of cold and sleepless nights camping, and some of us have accepted that as the norm. Now instead of laying in my tent dreaming of my bed at home, I'm laying in my bed at home dreaming of my backcountry bed. I mean it when I say, this quilt made me feel like a QUEEN sleeping in the backcountry.
Thermarest Corus 20F/-6C Quilt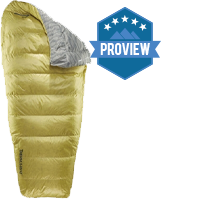 Product Description: The versatile Corus™ Quilt offers essential comfort wherever you use it. Its perfect balance of functionality and warmth make it ideal for three-season backcountry adventures or for layering in colder conditions. Made with high loft, packable Nikwax Hydrophobic Down and Box Baffled construction for retaining heat and excellent temperature regulation, the Corus offers a surprisingly liberating feeling of unrestricted movement throughout the night. The footbox can slip over your pad to eliminate drafts or over your feet for extra warmth.
Offer price: MSRP: $219.95 - $239.95
Quality

Features

Fit

Durability

Weight/Packability
Summary
I gave the Thermarest Corus 20F a 4.6 out of 5 star rating! Thermarest found the perfect way to cut out some pack weight, but not sacrifice any warmth. 
Pros
Lightweight
Packable
Warm
Cons
Stuff sack could be smaller
Performance
The only way this quilt can work as well as it does is with the right insulated sleeping pad. I used the Corus 20F in combination with my Exped MegaMat Lite 12. I can't hit this home enough. If you don't have the proper insulation underneath, you will get cold with this quilt. If you get the sleeping pad/quilt combination correct, you're going to have a high-quality night sleep.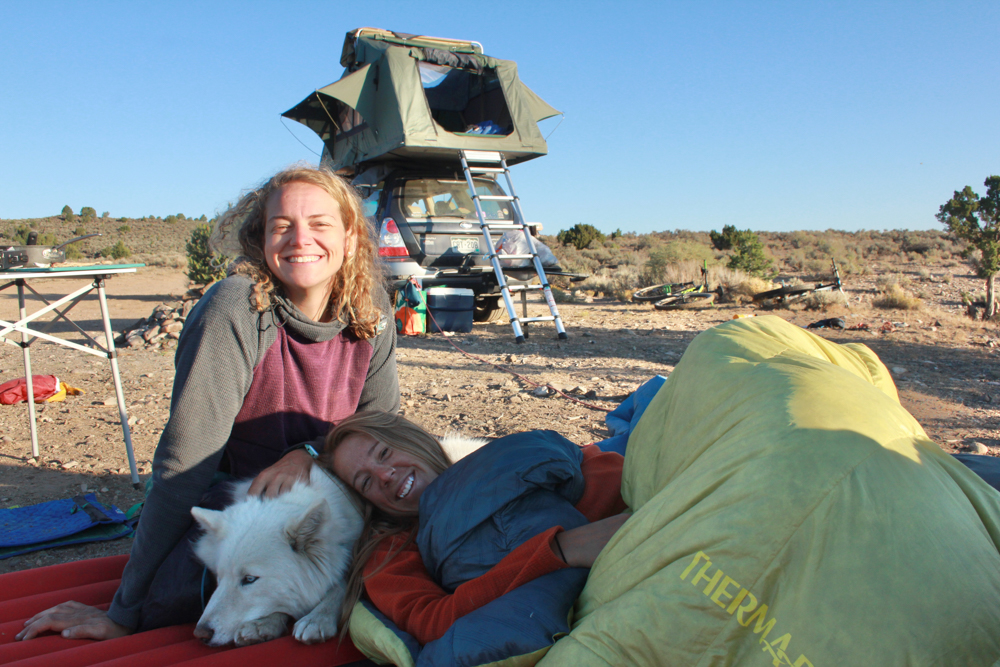 I've never been a big fan of sleeping bags…let's be real! They get twisted, are super restrictive, and aren't catered toward anyone that moves around in their sleep. No matter what sleeping position I moved into under the Corus, I stayed well covered and warm. I could easily stick a leg out if I was feeling too warm, and loved not having to fuss with a zipper.
This is very much a 3 season bag. I slept in a range of temperatures from about 30-60 degrees, and it was always easy to get comfortable. This would work well in combination with an additional layer to make it more suitable in temperatures closer to 20F. Colorado is mostly dry, but I did wake up a few mornings to a dewy quilt, but the Nikwax® Hydrophobic Down™ continued to keep me warm even if I was damp, and I could quickly get the quilt dried out in the sun before packing up.
Look/Style
Pretty shocked by the light color choice from Thermarest. While yellow IS my favorite color, it typically doesn't translate well into outdoor gear or down-filled items. You can see the down fill due to the light yellow. Not a major make it or break it for me, but it can give it a 'dirty' look. I imagine over time, this light yellow color will get dingy, but I am impressed with how it's held up thus far. No shedding of feathers yet!
Features
By far my favorite feature is the snap that secures the quilt around your neck. This helps the quilt stay in place all night, and does a great job of containing warmth around your head and neck. I think this could benefit from a second snap about halfway down the quilt to give it the option of a more 'bag like' feel. With the snap at the neck in combination with the side baffles that help trap heat all the way around the bag, you'll be sure to stay warm all night long.
I didn't utilize the SynergyLink™ connectors as it would've been tight around the MegaMat, and I never felt like I needed them to make the quilt more efficient. These connectors are easily removable so they weren't bothersome. I appreciate that Thermarest took the foot box from a traditional mummy bag to this quilt, but added extra space to make it less constrictive. Thermarest advertises being able to slide in your sleeping pad into the foot box. The MegaMat was too wide to try this out, but I could see this taking away the advantage of a wider footbox.
Weight/Packability
Going from a synthetic mummy bag to a down quilt shaved about 2 pounds off of my pack weight, and it showed. For the first time, I was able to fit all of my backpacking gear inside of my backpack, with nothing strapped on the outside! It's easy to fit into the stuff sack, and probably could be compressed even more in a smaller sack if you were looking to save even more room.
Friendliness to the Earth
Responsible Down Standard Certified: Certification that ensures that the waterfowl in the down supply chain are treated humanely.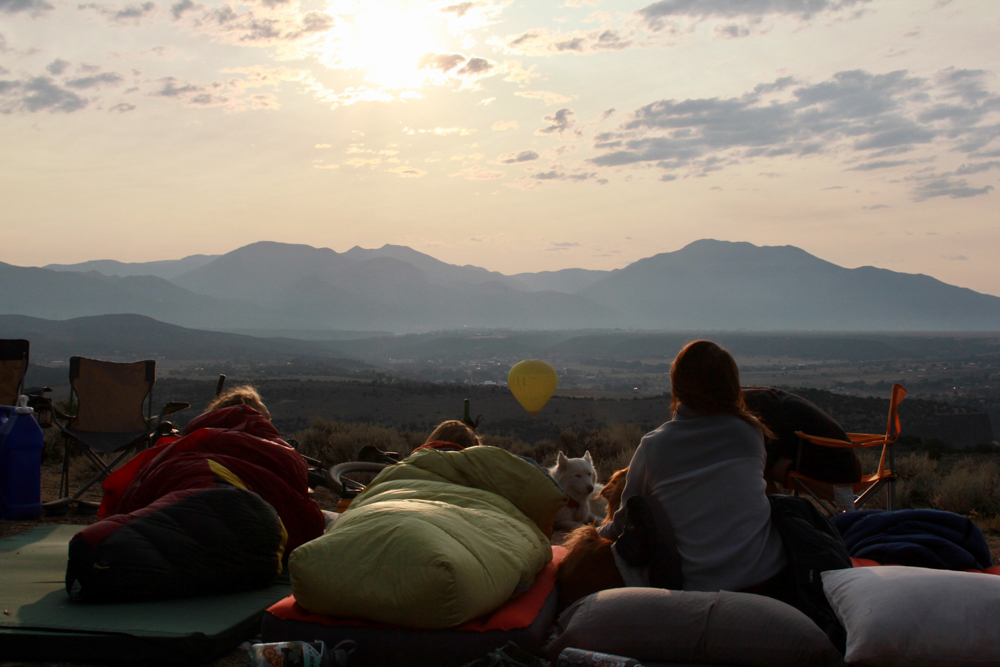 The Final Word
Cool alpine nights and brisk mornings just got a lot cozier! This quilt is a great sleeping companion and works perfectly for just hanging around camp all in a wide range of temperatures. Between the nights in the rooftop tent, the Colorado backcountry, the New Mexico desert, and everywhere in between, this quilt has the versatility to provide a warm, great night sleep outside. The Corus is my new #1 choice for summer and fall camping.
Shop the Thermarest Corus 20F/-6C on Outdoor Prolink. Not a member? Apply today!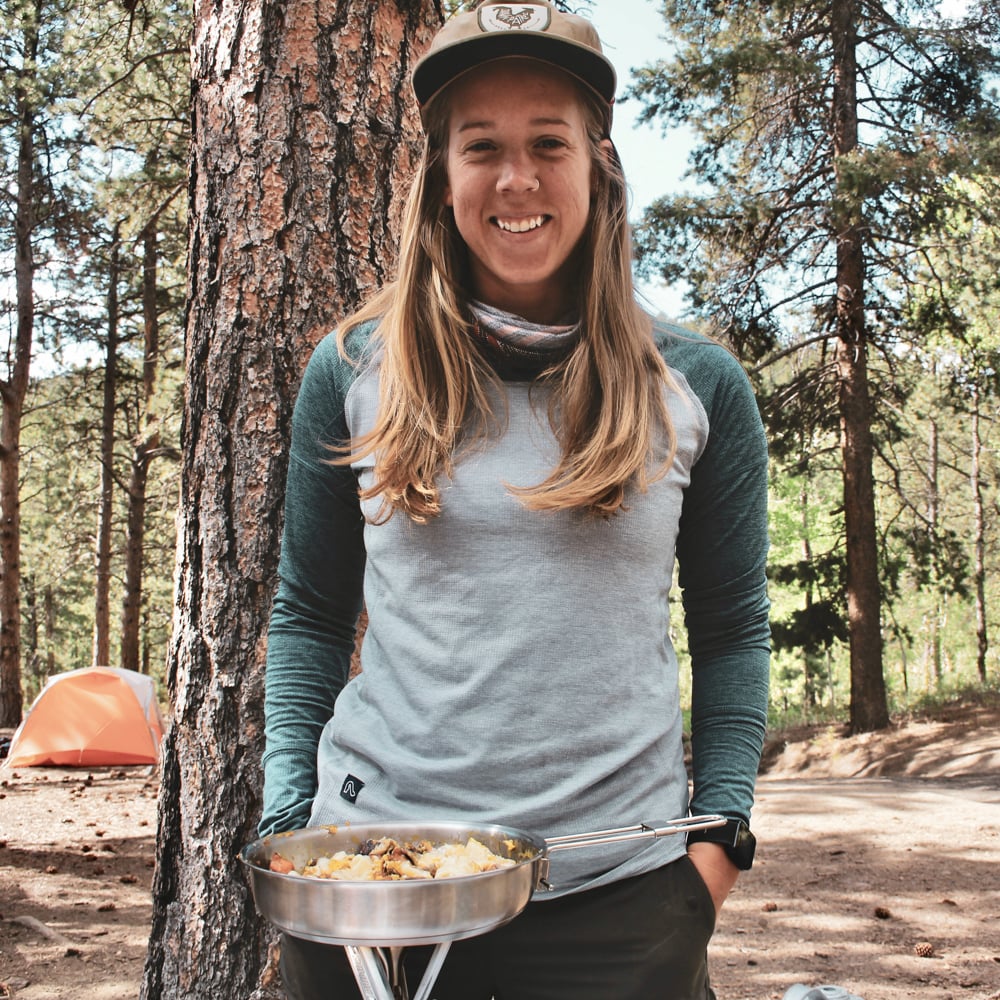 Meet Lano, the plant-loving, bread-baking, bike-riding, backpackin' Customer Service and Operations Manager at Outdoor Prolink. When she's not getting other outdoor pro's stoked on some new gear, you can find her out in nature, cleaning up the trails and chasing the sun. She's a green-thumbed guru who's not afraid to get her hands dirty, and is passionate about getting others outside.