Women in the Backcountry, Part 2: Avalanche Education and Building Competency
The Journey is the Adventure
The four of us laughed, leaning closer to the hut's wood-burning stove as logs popped and crackled. Beverages in hand, we cozied into the conversation: what would we ski tomorrow? Where would conditions let us go? And when would we wake up to slip into the skin track?
We had slogged five miles with heavy packs over rolling terrain to reach this hut, but now that we were here, the world was ours. With playful mini-golf lines*, wide-open bowls, and a gentle crest just out our front door, the only thing stopping us was our own imaginations—and mutually agreed upon objectives. Months later, I realized that those four days with a tight-knit crew on a women's-only hut trip in the Sierra Nevada set a new standard for how I operate in the backcountry. This experience, like many others since my AIARE 1 course over four years before, redefined how I view the role experiential learning plays in education. I noticed a pattern emerging: context, competence, and communication should be a part of every backcountry experience.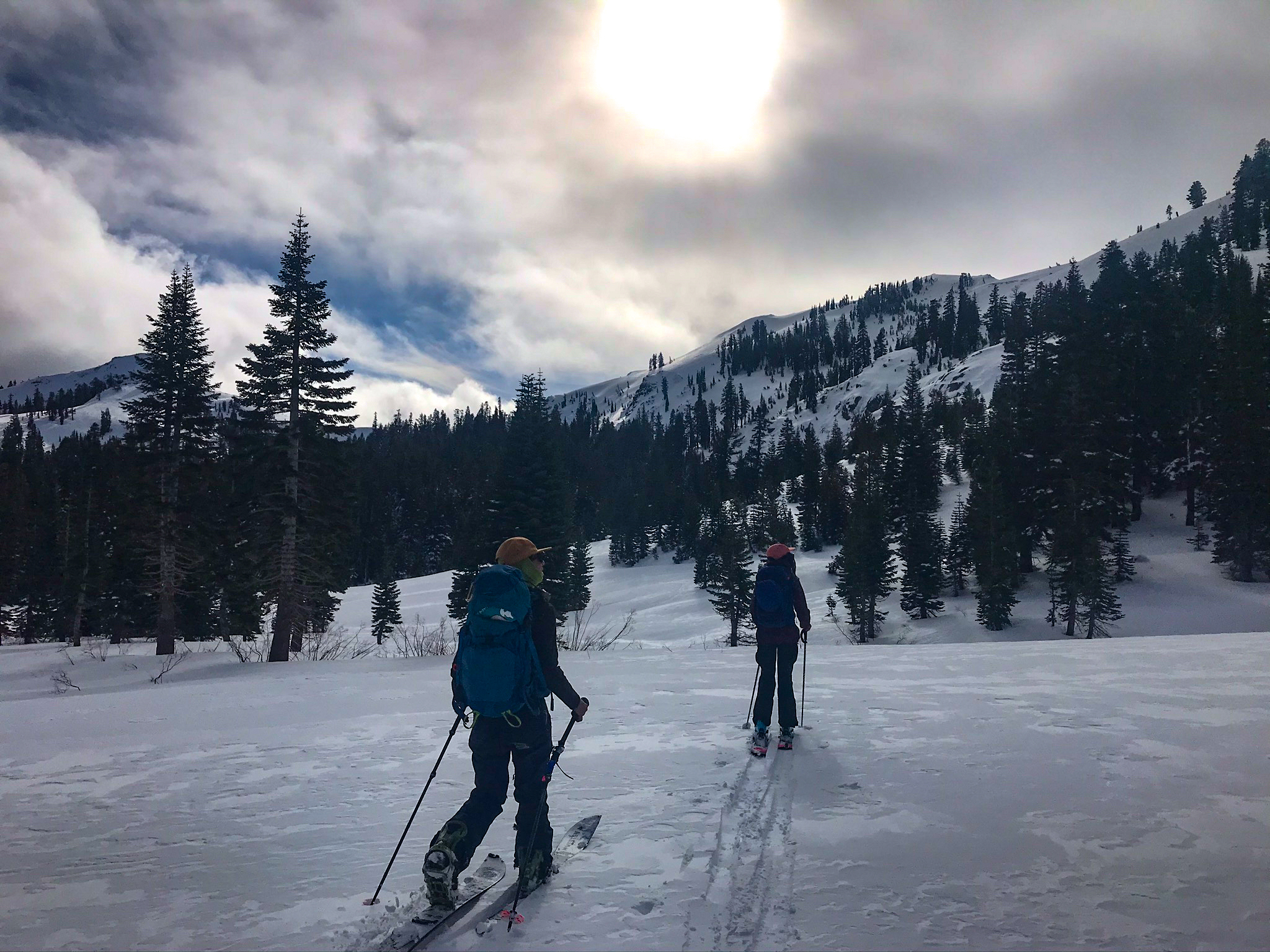 Formal Education and Adventure
When the AIARE curriculum was first formed in the mid-90s out of the need to streamline guide expertise and popularize a curriculum for recreational users, backcountry skiing was still relatively undiscovered (in comparison to present day).
Formed in 1986, the AAA (American Avalanche Association or A3) had laid the groundwork for the new AIARE (American Institute for Avalanche Research and Education) curriculum, but consumer-facing backcountry education was still gaining traction.
In her thorough breakdown of avalanche education coursework, Wild Snow writer Julia Dubinina notes: "AIARE is an approved professional and recreational provider that follows A3 standards though they are not the only one. There is also the American Avalanche Institute (AAI), Silverton Avalanche School, and several others." (Read Dubinina's full overview here.)
There are four stages of formal education for the typical recreational backcountry user: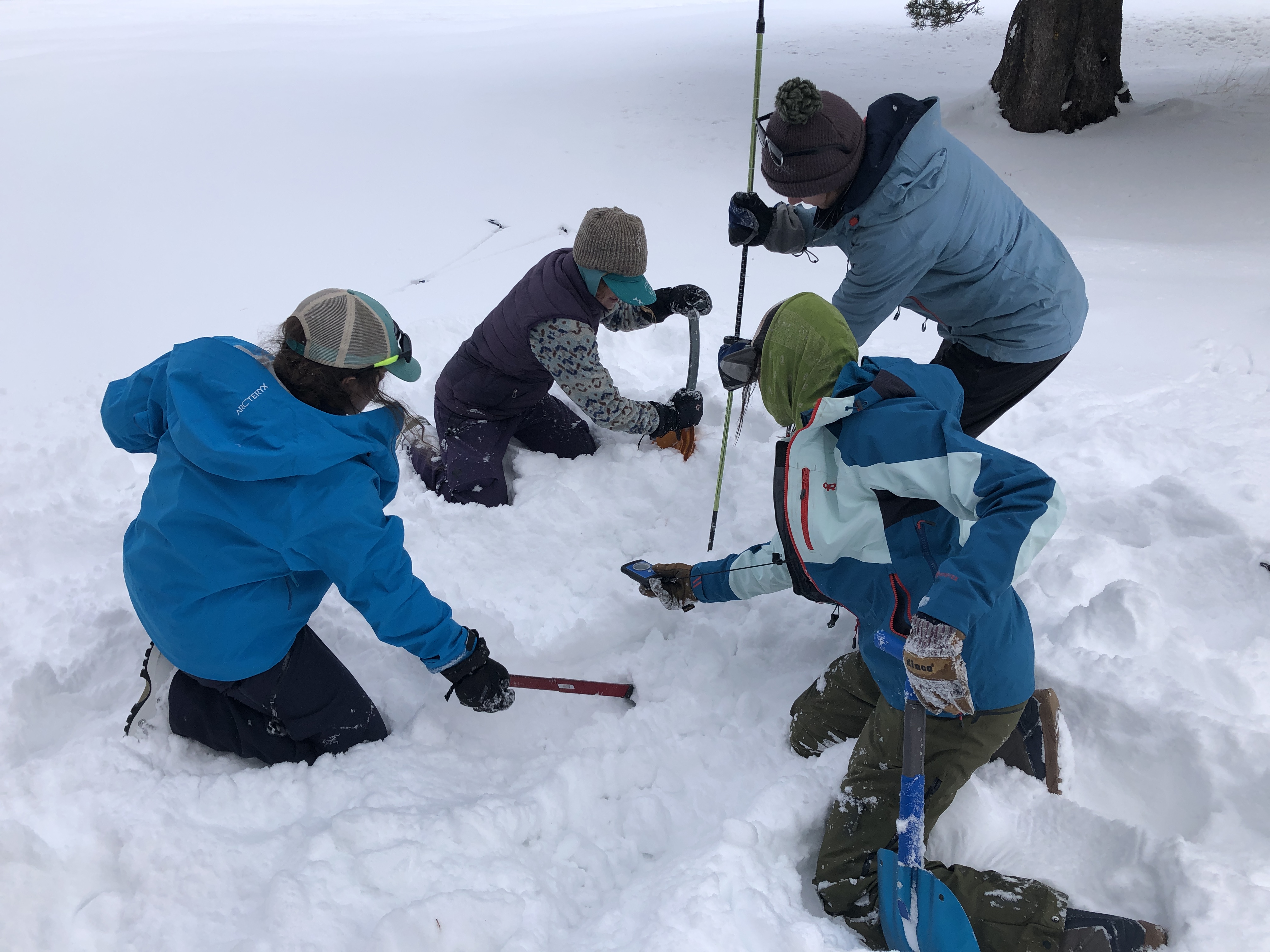 As I noted in last month's post on women in the backcountry, "Women that carve out their own spaces in the backcountry community thrive." Women-specific backcountry courses do exist and are starting to appear more than ever before. Scope out Backcountry Babes for a plethora of women-only courses. Or, scope out guide services offering women's-specific AIARE courses and big mountain education. Examples include this San Juan Expeditions (AIARE 1 and women's empowerment during a hut trip), this course with Bluebird Backcountry (AIARE 1 only), and this Pro Guiding Ski Mountaineering course.
If you're looking for financial support for AIARE education, check out Weston Backcountry's "Powder to the People" initiative: this year-long rolling initiative aims to increase participation that has traditionally been underrepresented in the backcountry, including women, LGBTQ+, and BIPOC individuals. The American Alpine Club, too, offers scholarships for women pursuing their passions in the higher reaches of the world.
Informal Education Supports Knowledge Gained in Avalanche Courses
Backcountry skiing has long been cited as unattainable for the poor and disenfranchised. Some might see expensive formal avalanche education as a form of gatekeeping—the "activity of controlling, and usually limiting, general access to something," according to Oxford Dictionary. But take it from this woman of color (who herself has known ski bum-induced poverty): books, mentorships, and other resources do exist to support, enrich, and round out your education journey.
Books are a great way to supplement avalanche and snow safety: while "Staying Alive in Avalanche Terrain" by Bruce Temper remains perhaps the most widely acknowledged avalanche safety book, others deserve time on your bookshelf, too. Jill Fredston, former co-director of the Alaska Mountain Safety Center, and one of North America's leading avalanche experts, provides valuable perspective in Snowstruck: In the Grip of Avalanches and Snow Sense: A Guide to Evaluating Snow Avalanche Hazard.
To dig further into books on avalanches, mountain town culture, and backcountry skiing, check out this excellent curated list from Powder Cloud.
Podcasts like Totally Deep, Slide: The Avalanche Podcast, Afterglow, Looking Sideways, Avalanche Hour, and Blister all provide a great perspective on avalanche education, becoming (or being) a mountain person, and much, much more. Friends also love podcasts from Low Pressure, Hidden Brain , the Utah Avalanche Center, and Wintry Mix, too.
While avalanche education courses are a critical component of safety in the backcountry, they are only one part of the stay-alive equation**. We must also develop relationships that facilitate knowledge transfer (i.e. peer mentorship and formal mentorship) and embrace knowledge acquisition.
Guided Education
"When you're starting out in the backcountry, sometimes it's just smarter to hire a guide and read an avalanche book" counseled Jen Brill, co-founder of Colorado's Silverton Mountain. Her "lift-accessed ski area"—what the New York Times called "backcountry lite" –provides advanced and expert skiers and snowboarders with a guide-facilitated taste of the backcountry.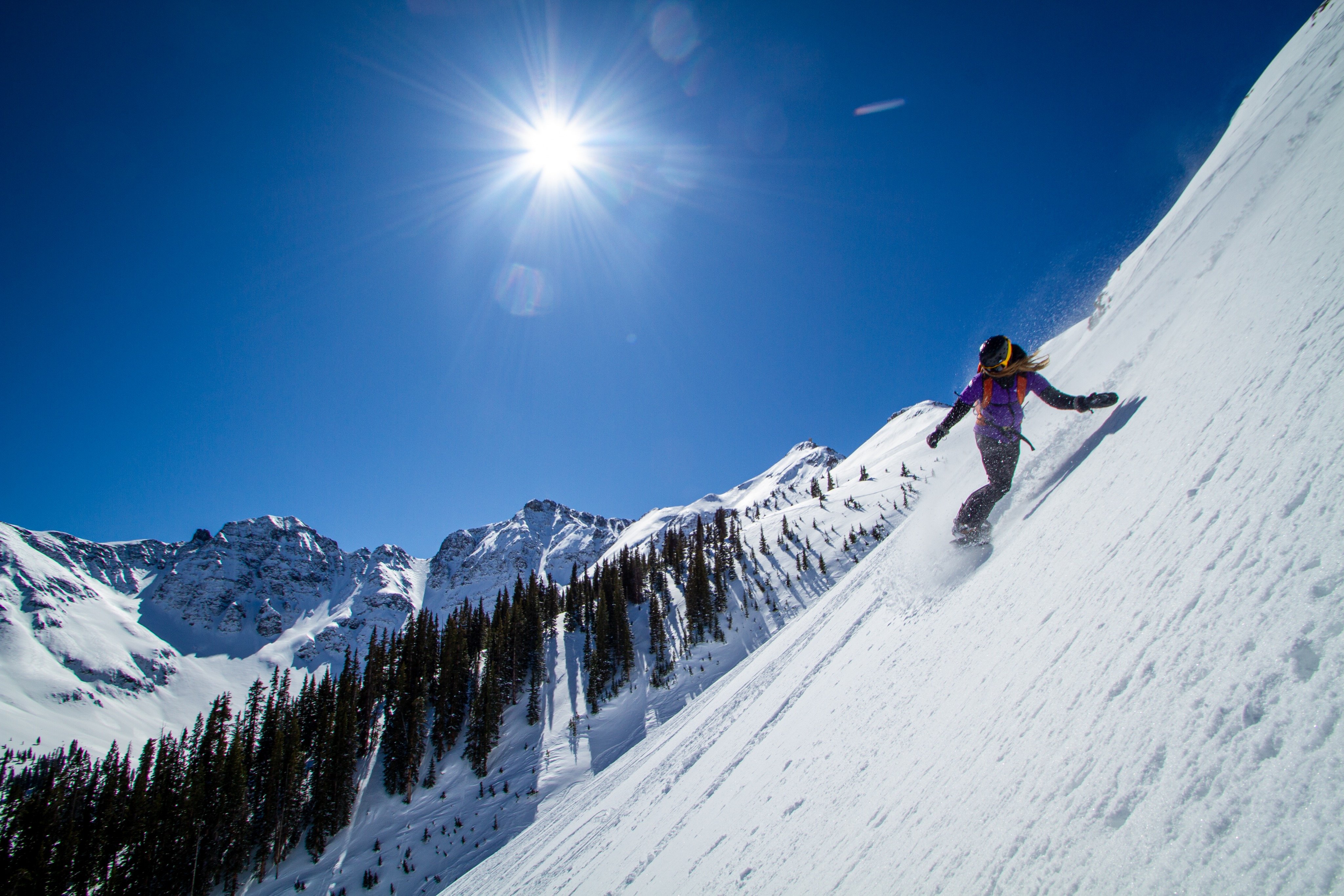 At Silverton, guides prep guests with a 'terrain talk'—building on a basis for safety and avalanche awareness. Because "the mountains don't know if you're in or out-of-bounds," all guides at Silverton are also patrollers. These two different mountain perspectives ("a guide historically avoids avalanches, while a patroller historically seeks them out" to be able to mitigate them) inform how guests can push their limits, safely.
Silverton's unique take on progression provides guests with the opportunity to build community as they grow: riding guided days with friends can help some level up their mountain craft—maybe even working with the same guides season over season to ride bigger lines and higher stakes skiing accessed via helicopter—in Colorado and beyond (ahem, Alaska, anyone?).
For advanced and expert skiers and snowboarders keen on machine-powered alpine access, Silverton provides a great guided inbounds backcountry option.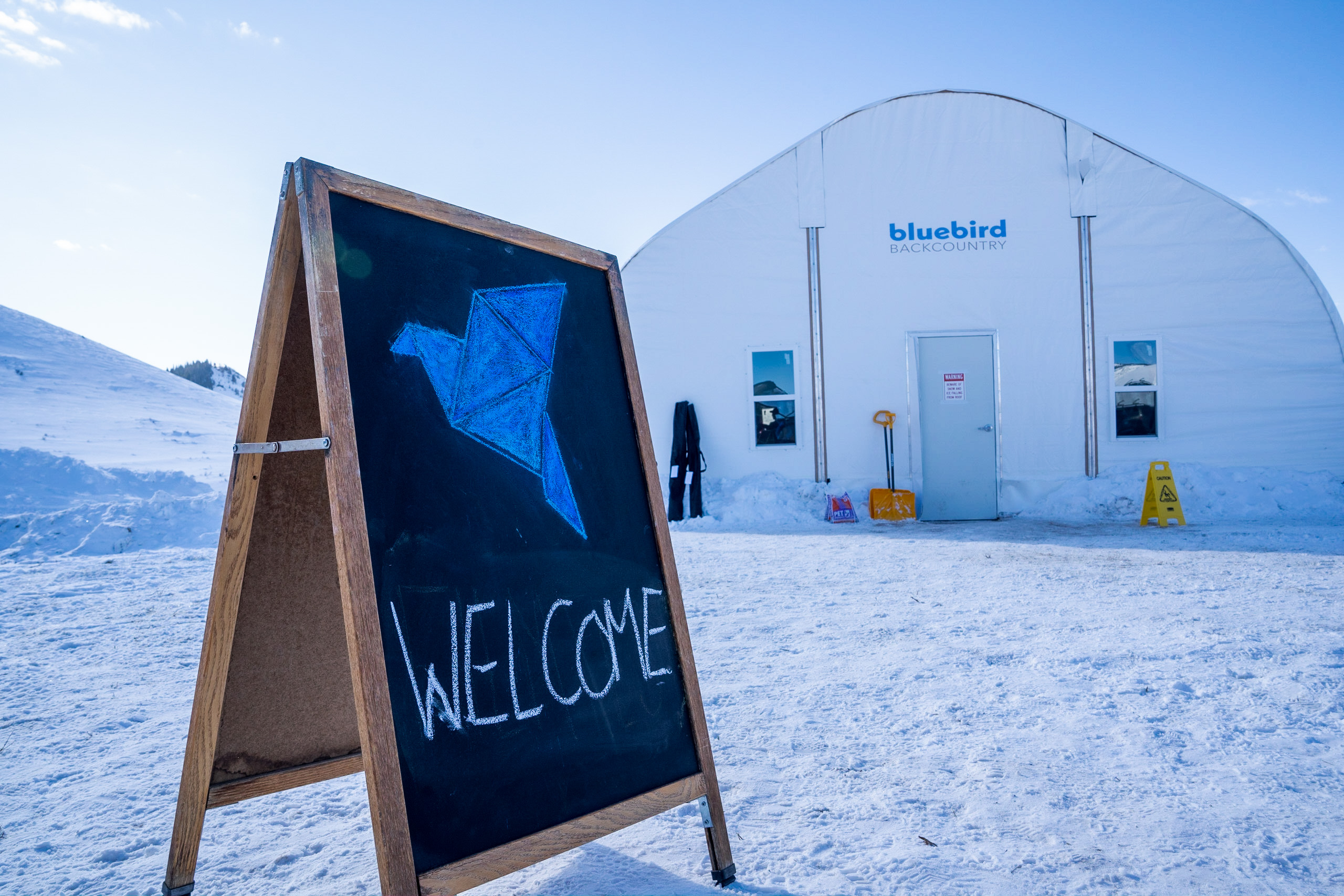 For a human-powered approach to inbounds backcountry, skiers and splitboarders of all skill levels need look no further than Bluebird Backcountry, based near Kremmling, Colorado. This newer outfit prides itself on avalanche education and accessibility: with seven maintained skintracks serving beginner, intermediate, advanced, and expert terrain, Bluebird offers AIARE courses throughout its season.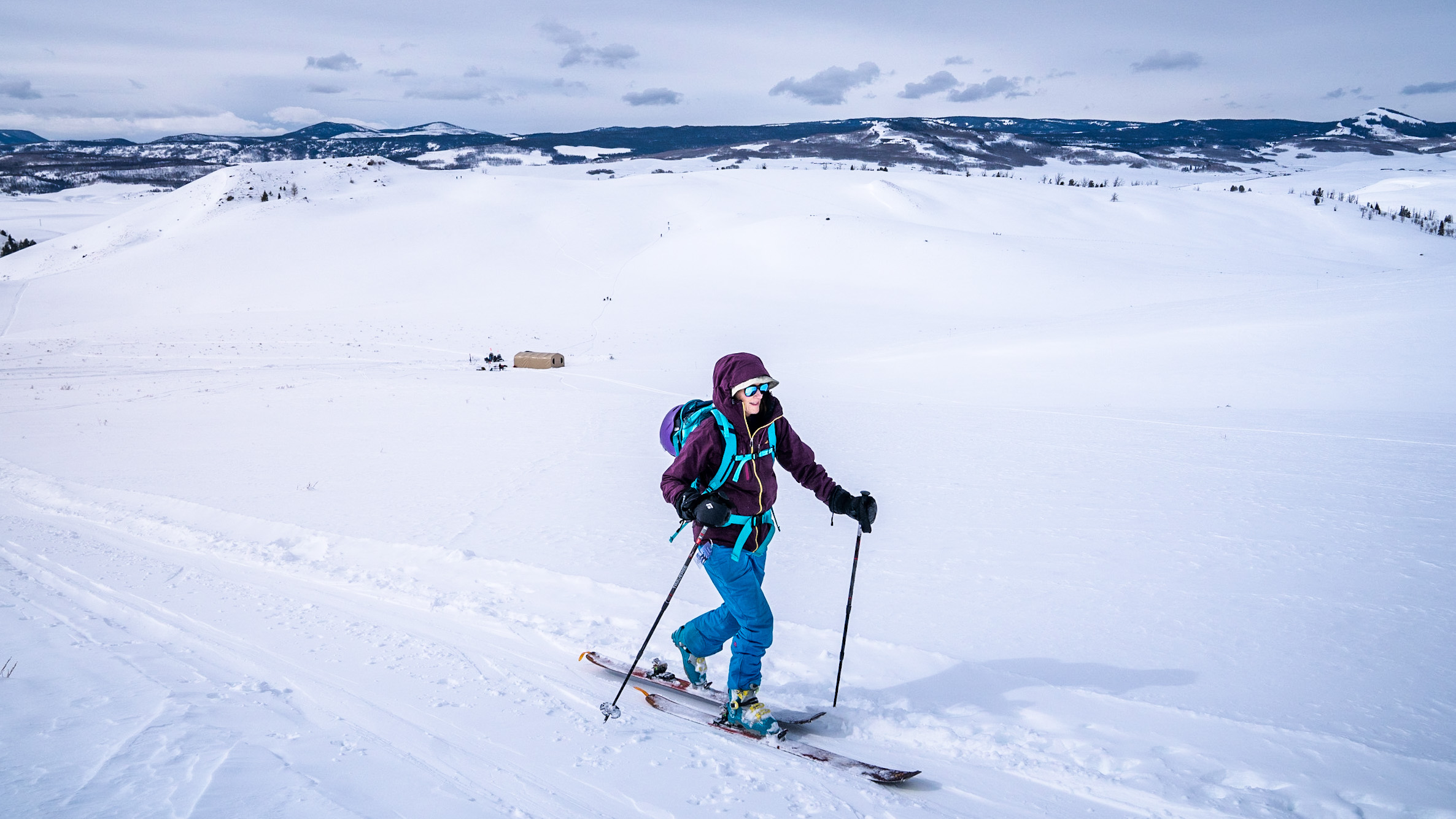 Formal education does not have to be a barrier to your access: depending upon your financial situation, options do exist to ensure you can be safe and have fun. (And, be sure to check back in next month, when we dive into mentorship in the mountains.)
The way we approach education in the mountains matters. As we build our mountain craft—methodically, carefully, and mindfully—remember that only with time and experience can we become better skiers, splitboarders, and backcountry partners.
Know That You Just Don't Know—and Grow
I love how Emily Hargraves, Head Boss Babe, and lead guide at Backcountry Babes, framed the way individual experiences inform every person's avalanche education. Using Noel Burch's 'progression of competence,' she speaks to the four stages of learning for every skill (literally) that humans acquire.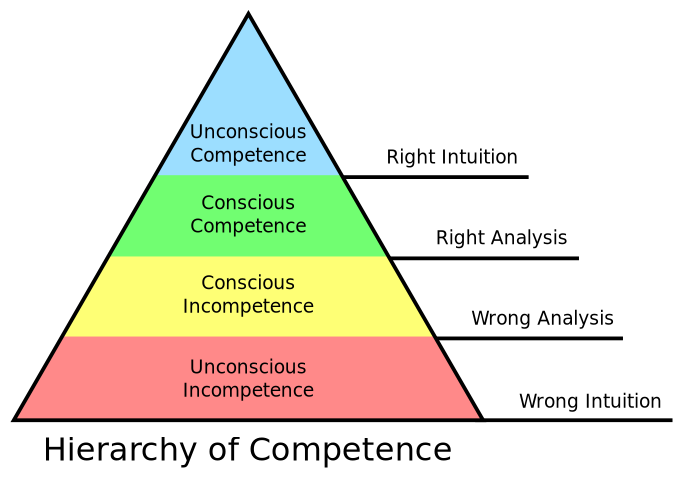 In Stage 1, "ignorance is bliss, and you may enter into hazard unknowingly." This includes skiers leaving resort boundaries, backcountry newbies, and others without any basis of knowledge, "even your grandparents who see the news and tell you to never EVER ski the backcountry….In this stage, we rely on emotion to make decisions instead of knowledge."
Relying on emotions instead of experience and knowledge leads to "bad intuition" and poor gut-driven decisions.
In Stage 2, conscious incompetence, "you learn about avalanche hazards and understand the risks you were unknowingly taking earlier." For me, this involved witnessing a deadly avalanche (inbounds, at a resort) the day after completing my first AIARE course, in a terrain trap I often rode. This was a scary and very real moment for me in 2015.
Stage 3, conscious competence, comes with frequent practice and information acquired through experience. We develop insight and our own intuition as we actively "apply Avalanche Coursework to daily tour plans, read the forecast daily, and make informed and planned decisions with your group."
Stage 4, unconscious competence, comes only with extensive experience and continued learning efforts. We can develop good intuition after years of deliberate practice, learning to "trust your gut to reduce risk on top of your informed, logical, rational decision-making and planning."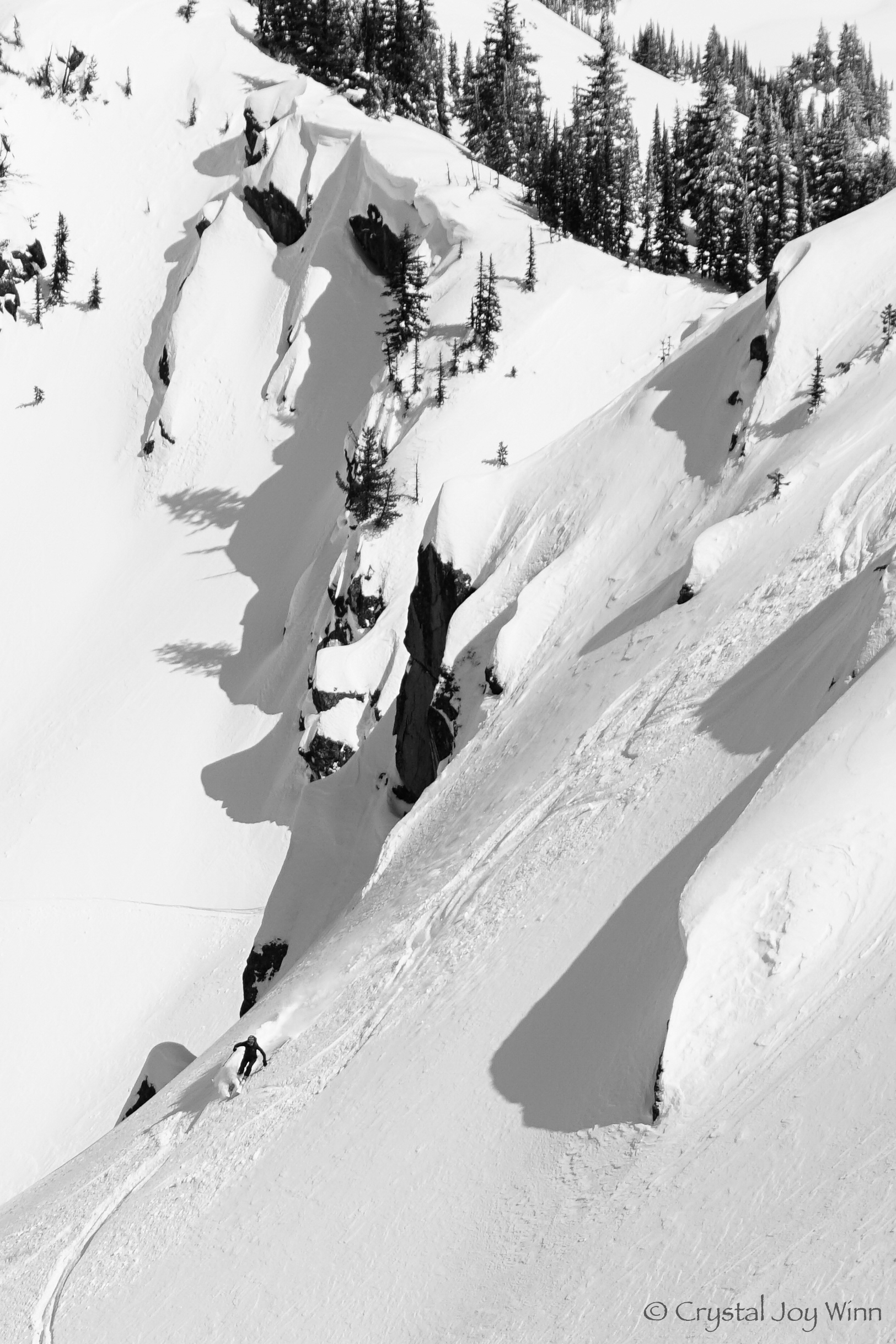 In the Seasons to Come….
Regardless of where we are in our development of competence, learning will always be a part of the backcountry experience. Look for opportunities to grow, build knowledge, and give back.
As Jen Brill reminded me, "things will evolve, and there are always ways you can be participating." Whether that means taking a class, writing articles like this, or volunteering for a stewardship or youth development organizations, it's our job to "hold the door open for others."
That mentality, perhaps, has been the approach that brings me the greatest joy as a woman in the backcountry: involving others and building relationships along the way. Context, competence, and communication take a long time to develop, just as do meaningful, secure friendships. So while it took me years to find friends like the ones that accompanied me on the hut trip last year, I remind myself that the journey is the adventure. And this is why I'm here.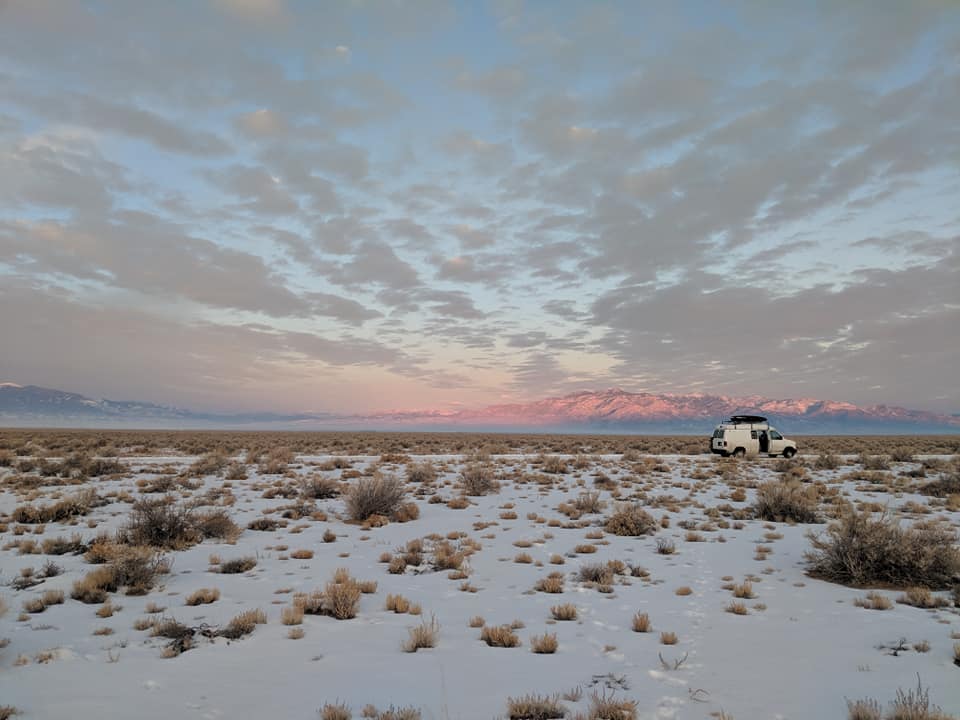 Thanks for reading, and stay tuned for the next installment of Women in the Backcountry, dropping in December!
---
*"Mini-golf" skiing involves short, steep lines, often characterized by cliffs, vertical faces, and chutes.
** The backcountry is not a recommended venue to learn how to ski or snowboard. Variable terrain, unpredictable conditions, and objective hazards dominate the backcountry landscape, and without proper instruction or partners, the risk often outweighs the benefits.
---
Read the full series of Women in the Backcountry:
Women in the Backcountry, Part 1
Women in the Backcountry, Part 3
Women in the Backcountry, Part 4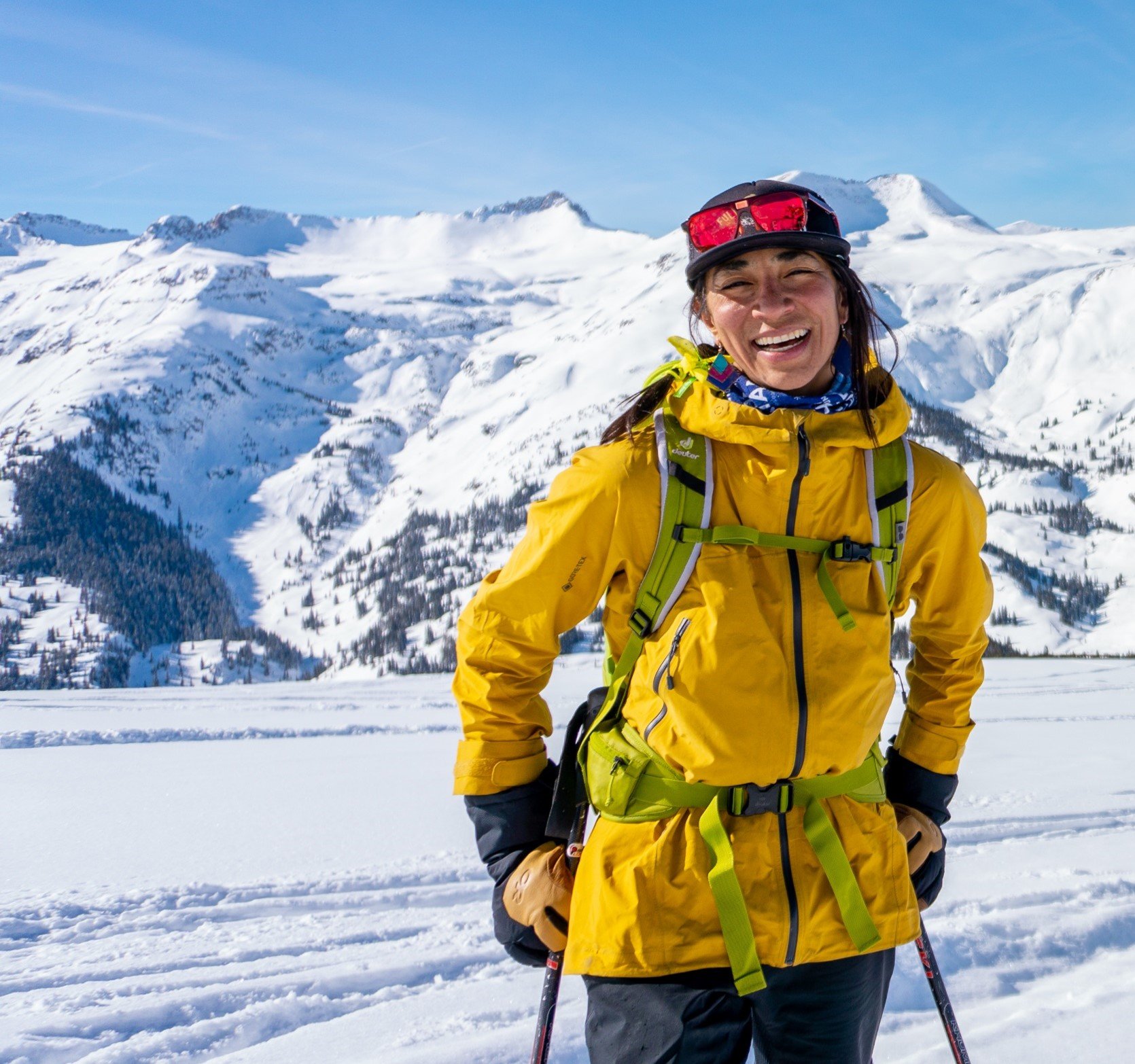 Athlete and storyteller Dani Reyes-Acosta aims to inspire individual action and collective communion through self-care and self-determination found in the outdoors. After leaving cushy corporate life to find her way back to her roots, she ticked rock climbs and ski lines across Argentina, Chile, Canada, and the USA on a circuitous path to self-actualization. Find her online as @NotLostJustDiscovering or via DaniReyesAcosta.com